Find the Best Movers in Albuquerque, NM
Top 12 Albuquerque Moving Companies

Accredited Partner

Colonial Van Lines
Read 1,586 Reviews

Offers long-distance moving and storage. Includes packing and assembly/disassembly in estimate. Requires a deposit of almost 50%. Charges about $4,000 for two-bedroom interstate moves. Has Colonial Cubes moving container option.

Get a Quote

Accredited Partner

American Van Lines
Read 2,171 Reviews

Offers long-distance, military, commercial and corporate moving services. Requires a significant deposit to reserve a move. Charges around $4,000 for a two-bedroom cross-country move.

Get a Quote

Accredited Partner

United Nation Van Lines
Read 28 Reviews

Offers long-distance moving and commercial and corporate relocations. Storage and packing available. Serves the continental U.S. Charges between $2,500 and $5,000 for a two-bedroom move from Philadelphia to Kansas City.

Get a Quote
Two Men And a Truck
Read 311 Reviews

Offers everything from small local moves to full-service cross-country moves. Prices are set by individual franchise locations, but most charge hourly rates with one- or two-hour minimums. Charges between $80 and $100 an hour.

Chat with a ConsumerAffairs decision guide

Live agent
Albuquerque Discount Movers
Read Author Review

Offers local moves in the Albuquerque area. Provides furniture assembly and packing services. Gives free quotes online and written estimates in person.

Chat with a ConsumerAffairs decision guide

Live agent
Albuquerque Moving & Storage
Read Author Review

Provides domestic and international moves. Offers commercial and residential moving and storage services. Gives free quotes online or by phone. Guarantees prices.

Chat with a ConsumerAffairs decision guide

Live agent
Joe's Moving
Read Author Review

Specializes moves within the state of New Mexico. Offers free online and in-person estimates. Provides moving services for large, heavy and awkward items for a small fee.

Chat with a ConsumerAffairs decision guide

Live agent
Johnson Moving and Storage
Read Author Review

Handles cross-country and international moves. Offers a full suite of moving services, including storage solutions.

Chat with a ConsumerAffairs decision guide

Live agent
Lobo Moving
Read Author Review

Offers moving services starting at $100 an hour. Free online quotes and online scheduling options. Multiple package options and discounts available.

Chat with a ConsumerAffairs decision guide

Live agent
Loco Movers
Read Author Review

Focuses on local moves for residential and commercial spaces. Full-service or labor-only options available. Offers cleaning services. Online scheduling available.

Chat with a ConsumerAffairs decision guide

Live agent
ProRelo Bekins Moving & Storage
Read Author Review

Provides full-service and standard labor-only moves. Offers storage, packing services and specialty senior moving services. Online quotes and free in-home estimates available. Guarantees rates.

Chat with a ConsumerAffairs decision guide

Live agent
Solid Moving Services
Read Author Review

Handles residential and commercial moves. Full-service and labor-only options available. Offers a military discount. Online quotes available.

Chat with a ConsumerAffairs decision guide

Live agent

Albuquerque moving services
Depending on your needs, you can customize your move to be as hands-on or hands-off as you'd prefer:
Full-service moves: In these types of moves, movers pack, transport and unpack your belongings. They often provide all the materials necessary. These moves are an excellent option for those who don't have the time or ability to do all the work themselves. Those moving on short notice may want to take advantage of a full-service move or even make use of storage containers that can hold your belongings until you're settled in a new place.
Labor-only moves: During labor-only moves, you pack and unpack on your own but hire a team to carry boxes, appliances and furniture onto and out of a moving truck and into your new home. For the best experience, you want to be very organized and thoroughly pack before your movers arrive to keep the total billable hours down to as few as possible.
Specialty items
Be sure to factor in any belongings that require specialty moving services. Large pianos, hot tubs, concrete sculptures, fine art and pool tables should be moved by companies with a long-standing reputation for being able to handle these bulky or fragile items.
Albuquerque moving costs
Moving prices in Albuquerque tend to run lower than the national average. A three-bedroom home typically costs less than $900 to move — this includes the truck, four movers and about seven hours of labor. If you're moving out of a single bedroom apartment, the price is closer to $400.
Larger homes in Heritage Farms or Nob Hill generally take longer to pack and move. Hourly rates mean the more work the movers do, the higher your bill. Smaller condos in Broadway Central are more affordable to pack and move.
Companies in Albuquerque tend to bill clients differently depending on whether the move is local or long distance.
Local moves: Most movers charge hourly rates for local moves. Albuquerque moving companies typically consider anything within a 100-mile radius to be a local move, so popular in-state destinations like Santa Fe are covered. Moving further away in the state to Las Cruces or beyond may not be offered by a local mover.
Long distance moving companies Albuquerque: Companies set prices of long-distance moves by the volume of your belongs and the distance of the move. The cost of moving your belongings cross-country from Albuquerque is about $10 per square foot, or around $800 per room.
Albuquerque moving laws and regulations
Moving companies must file a document outlining their services and charges with the New Mexico Public Regulation Commission. The commission holds the company responsible following those rates. The commission also issues licensed movers a PRC number, which is required to operate a moving business in the state of New Mexico.
Additionally, any company that moves household goods across state lines must be registered with the U.S. Department of Transportation. Always check for a USDOT number for proof a long-distance moving company is insured and bonded.
Thank you, you have successfully subscribed to our newsletter!
Albuquerque moving company information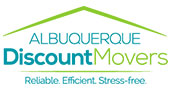 Albuquerque Discount Movers provides a variety of moving services with no hidden fees. It offers packing and labor services as well as materials and furniture assembly and disassembly. The company is available to help with short-notice moves.
Service areas: Albuquerque metro
Address: 2209 Ana Court NW, Albuquerque, NM 87120
Phone: (505) 839-5101
Hours: M - Sat: 8:30am - 7pm
Website: albuquerquediscountmovers.com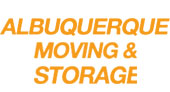 Albuquerque Moving & Storage handles any size move for any client. The company is a local interstate agent for Allied Van Lines, which makes it possible to safely move across the country. It provides international relocation services, storage and packaging materials to make your move easier no matter where you're going.
Service areas: Albuquerque
Address: 5001 Paseo Del Norte Blvd. NE, Albuquerque, NM 87113
Phone: (505) 823-1441
Hours: M - F: 9am - 4pm
Website: www.abqmoving.com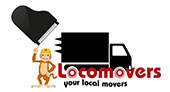 Loco Movers specializes in moves within 100 miles of Albuquerque and offers a variety of services and options. The company provides full-service moves and sells packing materials. It offers a move in/move out cleaning service that can be added to any moving package. The company offers online scheduling and an online shopping option.
Service areas: Albuquerque
Address: 8101 San Pedro Drive NE, Albuquerque, NM 87113
Phone: (505) 273-7856
Hours: M - Sun: 9am - 9pm
Website: locomovers.com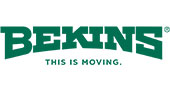 The name ProRelo Moving & Storage is short for "professional relocation," which is this company's specialty. It offers interstate and local moving services. The company offers free in-home quotes and has resources, checklists and tips on its website to help organize your move.
Service areas: New Mexico
Address: 1600 First St. NW, Albuquerque, NM 87102
Phone: (505) 888-1007
Hours: M - F: 8am - 10pm; Weekends by appointment
Website: https://www.myabqmover.com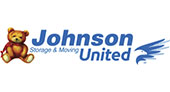 Johnson Moving and Storage makes it possible to schedule and undertake a cross-country or international move. The company partners with United Van Lines to ensure safe transport for your belongings. It offers weekend and after-hour services. The company sells supplies and provides full-service or labor-only moves.
Service areas: New Mexico
Address: 4511 Paseo Del Norte, Suite K-L, Albuquerque, NM 87113
Phone: (505) 345-2600
Hours: M - F: 8am - 5pm
Website: johnsonstorage.com/locations/albuquerque-nm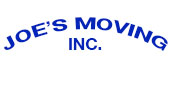 Joe's Moving focuses on moves in the Albuquerque area. The company provides multiple packing and moving options, and it offers a move-out cleaning service. Joe's Moving offers multiple moving tips and resources on its website. The business is familiar with the area and can provide quick, accurate quotes.
Service areas: Albuquerque
Address: 1204 Bridge Blvd. SW, Albuquerque, NM 87105
Phone: (505) 842-9504
Hours: M - Sun: 7:30am - 5pm
Website: joesmovingllc.com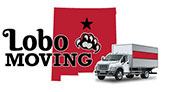 Lobo Moving offers full-service moving, packing and labor-only services. The company also provides commercial and long-distance options. Pricing and fees are clearly laid out on its website and start at $100 an hour. Lovo Moving has a small upcharge for Saturday moves. The company handles piano moving and offers a 5% discount for military, fire and police.
Service areas: Albuquerque, Santa Fe, Las Cruces
Address: 10203 Gutierrez Road NE, Albuquerque, NM 87111
Phone: (505) 803-9050
Hours: M - Sun: 8am - 6pm
Website: www.lobomoving.com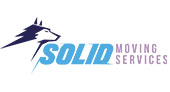 Solid Moving Services specializes in full-service moving, deliveries, assembly, packing, loading and hauling. The company offers local and out-of-state moves and takes special care with fragile items.
Service areas: Albuquerque
Address: Serves Albuquerque residents
Phone: (505) 445-2220
Hours: M - Sun: 8am - 7pm
Website: solidmovingservices.com
You're signed up
We'll start sending you the news you need delivered straight to you. We value your privacy. Unsubscribe easily.