Halloween Safety and Dangers
Tips to help parents avoid costume-related health and safety dangers
10/28/2016
|
ConsumerAffairs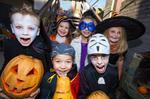 For children, picking out a costume is often half the fun of Halloween. But parents have the responsibility of making sure that every element of their child's costume is safe.
Face makeup and other popular Halloween accessories can cause irritation and infection, while the fit of the costume itself can also cause problems. To help ensure kids' safety on Halloween, it can be smart to take the costume for a test run a few days before the big night.
More
Keep kids with food allergies safe by opting for allergen-free treats
10/11/2016
|
ConsumerAffairs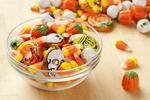 If you're a parent to a child with a food allergy, there's more to the task of sorting through the night's Halloween candy haul. In addition to making sure that no suspicious looking candy found its way into your child's bucket, you may also have to weed out candy that could trigger an allergic reaction.
Halloween can be a stressful holiday for parents of kids with food allergies. Many popular treats contain ingredients that aren't safe for children with peanut allergies...
More
Sort By