Halloween Safety and Dangers
Keep kids with food allergies safe by opting for allergen-free treats
10/11/2016
|
ConsumerAffairs

By Sarah D. Young
Sarah D. Young has been a columnist for a blog ... Read Full Bio→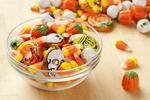 If you're a parent to a child with a food allergy, there's more to the task of sorting through the night's Halloween candy haul. In addition to making sure that no suspicious looking candy found its way into your child's bucket, you may also have to weed out candy that could trigger an allergic reaction.
Halloween can be a stressful holiday for parents of kids with food allergies. Many popular treats contain ingredients that aren't safe for children with peanut allergies...
More
Scammers may be selling potentially dangerous fakes
10/06/2016
|
ConsumerAffairs

By Sarah D. Young
Sarah D. Young has been a columnist for a blog ... Read Full Bio→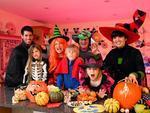 Bringing certain Halloween costumes to life often requires a few special touches. For add-ons such as makeup or spooky novelty contact lenses, consumers often head to the web. But not all Halloween costumes and accessories found online may be safe.
According to brand protection firm MarkMonitor, the internet is rife with counterfeit Halloween costumes and accessories. Those hunting for a Halloween bargain may be directed to a site selling potentially dangerous counterfe...
More
Sort By