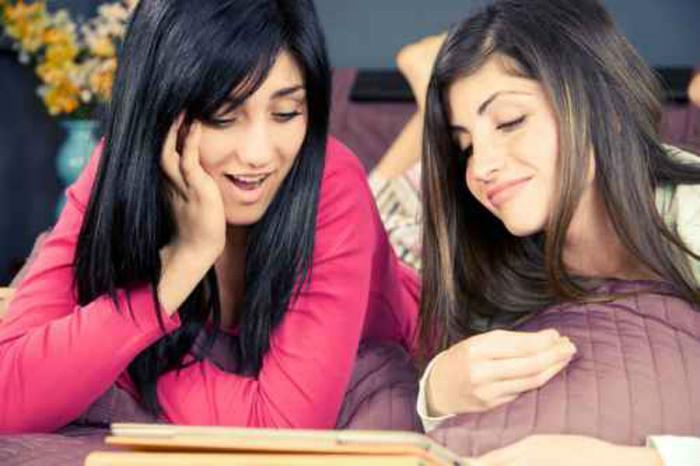 The average kid gets between 5-7 hours of screen time daily -- and the average parent isn't too thrilled about that. Instead of playing outside on a beautiful summer day, many modern children prefer to stay inside and watch television or toggle between apps.
Seeing a child's face illuminated by the glow of a screen, a parent might ask: what is it doing to their brain? Studies show that excess screen time inhibits right brain development, leading to short attention spans and inhibited social development.
Today, many children fall squarely into the "excess" camp with regard to screen time, and summer vacation often sees kids logging even more hours than usual behind a screen. But parents can be proactive in the fight against excess screen time by encouraging their kids to participate in other activities.
Ways to reduce screen time
Technology can be addictive to children's brains, says Dr. Robert Melillo, co-founder of Brain Balance Achievement Centers. Melillo offers the following advice for parents on reducing screen time this summer.
Provide plenty of books. Although certain apps may be deemed "educational," a screen is still a screen, says Melillo. To encourage traditional childhood learning, surround your child with lots of books and academic workbooks. Screen-free learning can also happen at museums.
Summer camp. Arts and crafts, musical theater, dancing, and sports are just a few screen-free activities your child can participate in if they attend summer camp. Just be sure the camp is strictly screen free.
Alternative activities. Parents at their wit's end might use screens as a way to calm a difficult child. If your child lacks focus, they might also get bored while playing games. Outdoor activities are a great way to pique their interest, says Melillo. Ideas for fun outdoor activities include: a family bike ride, berry picking, the sprinkler, or a trip to a park.
For more screen-free activity ideas, check out Screen Free Parenting's 1 Million Screen-Free Activities for Kids.