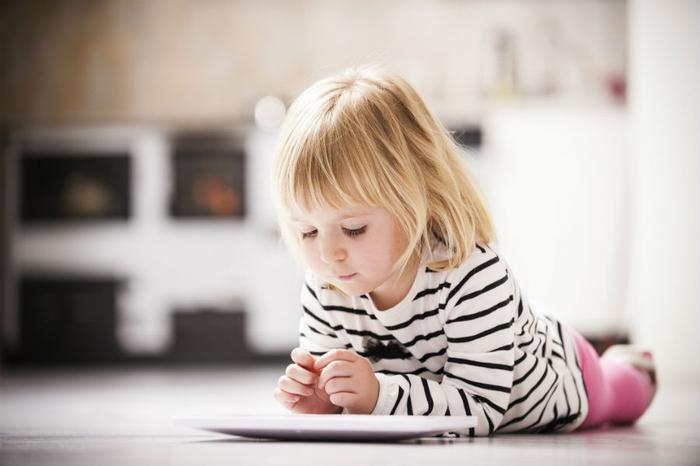 A new study suggests that how kids use devices -- not how much time they spend on them -- may be the strongest predictor of future emotional or social problems.
There's no denying the fact that kids are spending more time engaged with screen media than ever. As a result, the impact of device use in children has been widely studied in recent years.
However, relatively little research has been done to examine the potentially addictive nature of digital media. Most experts argue that screen time should be limited in order to minimize any future harmful effects, but University of Michigan researchers say the "less is good, more is bad" mentality may not be the best predictor of screen media addiction.
Study details
The new research -- which focused specifically on children (aged 4 to 11), since they are more dependent on their parents for access to digital devices -- found that the way kids use media plays a key role in determining whether or not they might suffer from screen addiction later in life.
In an interview with ConsumerAffairs, lead author Sarah Domoff explained that this finding held true even after accounting for amount of screen time.
"Number of hours does predict problems, but not to the same extent as problematic media use behaviors," said Domoff, adding that social and emotional problems were better predicted by the presence of certain behaviors surrounding device use.
Screen media addiction checklist
The following are a few warning signs -- or what Domoff and her colleagues refer to as the Problematic Media Use Measure -- that can predict future screen media addiction:
Unsuccessful control. It's hard for your child to stop using screen media.

Loss of interest. Screen media is the only thing that seems to motivate your child.

Preoccupation. Screen media is all your child seems to think about.

Psychosocial consequences. Your child's screen media use interferes with family activities.

Serious problems due to use. Your child's screen media use causes problems for the family.

Withdrawal. Your child becomes frustrated when he/she cannot use screen media.

Tolerance. The amount of time your child wants to use screen media keeps increasing.

Deception. Your child tries to hide their screen media use or access it without your knowledge.

Escape. When your child has a bad day, screen media seems to be the only thing that helps him/her feel better.
Choosing positive content
Devices such as smartphones can be addictive, researchers say. Kids who use media in unhealthy ways can have problems with relationships, conduct, and other emotional symptoms, says Domoff.
If screen use has become an all-consuming activity or causes problems in other areas of your child's life, she recommends making "media diet changes" to eliminate behaviors that could later lead to problems.
Here are a few steps parents can take to promote healthier media use and screen time in their households:
Choose positive content. For help in choosing appropriate and positive content, she recommends checking out Common Sense Media's website, where parents can find great resources and review apps, TV shows, and games.

Limit use of media during certain times. Domoff recommends implementing a 'no screens during meals' rule and not allowing kids to have screens in their bedroom. Past research has shown that allowing kids to have media in their bedroom could lead to inappropriate media use.

Create a family media plan. Lay some ground rules for device use in your home by using this online tool from the American Academy of Pediatrics.

Talk to a professional. If your family has trouble making these "media diet changes" and you think your children may be suffering from what experts are calling "screen addiction," talk to your child's pediatrician or schedule an appointment with a child clinical psychologist.
The full study has been published in the journal Psychology of Popular Media Culture.