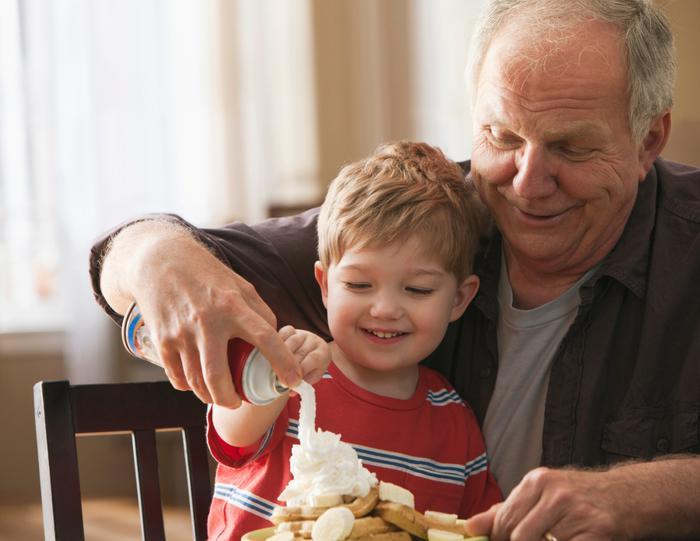 A new study conducted by researchers from Michigan Medicine at the University of Michigan found that arguing over parenting styles is common between parents and grandparents. 
According to their findings, roughly half of those surveyed reported regular arguments around topics like manners, discipline, and health, among several others. Such disagreements can create tension between parents and grandparents over time, and they can even affect the relationship that grandparents have with their grandkids. 
"Grandparents play a special role in children's lives and can be an important resource for parents through support, advice, and babysitting," said researcher Sarah Clark. "But they may have different ideas about the best way to raise the child and that can cause tension. If grandparents contradict or interfere with parenting choices, it can have a serious strain on the relationship." 
The struggle for common ground
The researchers analyzed data from the C.S. Mott Children's Hospital National Poll on Children's Health, which included responses from over 2,000 parents. The survey looked at the areas that are the biggest sources of conflict between parents and grandparents and how such disputes can affect the time grandparents get with their grandkids. 
The survey broke down the top five things that parents and grandparents argue about: health, eating habits, manners, discipline, and screen time. Fights about discipline topped the list, with nearly 60 percent of parents reporting fights about their discipline skills. Health-related arguments were at the bottom of the list, with a quarter of parents reporting disagreements in this area. 
Based on the parents' responses, respect is the biggest issue. Parents want their children's grandparents to let them handle situations the best way they see fit without interfering, interjecting, or offering unsolicited advice. 
However, finding the right balance can also get complicated. The researchers learned that nearly 20 percent of grandparents refused to change their habits around their grandkids after being asked, which can ultimately put a strain on the relationship. 
"Parents who reported major disagreements with grandparents were also more likely to feel that the conflicts had a negative impact on the relationship between the child and the grandparent," said Clark. 
In order to have a mutually beneficial relationship among all parties -- parents, grandparents, and grandkids -- the researchers suggest that grandparents allow parents to take the lead when it comes to parenting decisions. This will help diffuse any arguments and make quality time more enjoyable. 
"These findings indicate that grandparents should strive to understand and comply with parent requests to be more consistent parenting choices -- not only to support parents in the difficult job of raising children, but to avoid escalating the conflict to the point that they risk losing special time with grandchildren," said Clark.