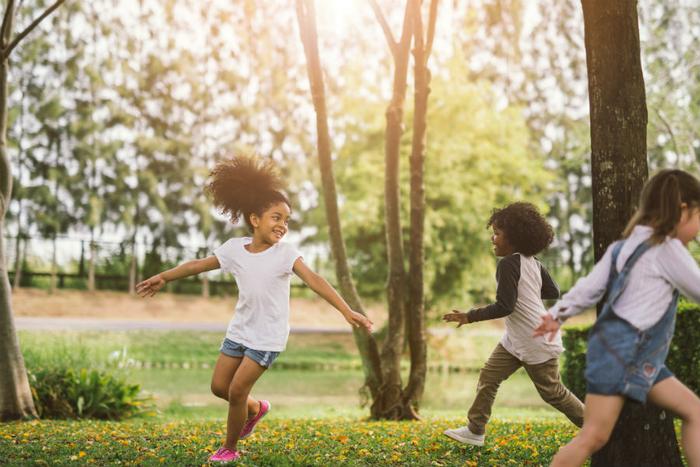 Maintaining a healthy lifestyle isn't always easy. Finding time to go to the gym or avoiding fattening foods can often be difficult and time-consuming. These things can be even more difficult for parents to instill in their young children, though doing so can help promote a healthy lifestyle that could potentially last through adulthood.
A new study conducted by researchers from the University of Exeter found that just one in three children are reaching their daily of activity target. Physical activity guidelines recommend that children between the ages of five and 18 should be engaging in at least one hour of "moderate-to-vigorous intensity physical activity" each day.
"We do know that most children aren't doing enough physical activity, and that this has consequences not just in childhood, but in adulthood too," said researcher Dr. Lisa Price.
A comprehensive study
While previous research has explored children's activity levels, Dr. Price and her team conducted the first study that examined activity levels across an entire week. This allowed the researchers to gather more comprehensive data.
The researchers had over 800 fifth graders -- aged between nine and 10 years -- wear activity monitor watches for an entire week and go about their regular daily activities.
The discrepancy in activity between boys and girls was especially significant. While over five percent of boys hit their daily activity target, just over one percent of the girls involved in the study did the same. Overall, just 3.2 percent of the students were active for 60 minutes each day, while an average of just over 30 percent of students reached the goal.
"Previous studies based on average activity are likely to have overestimated the percentage of children meeting the recommendations," Dr. Price said.
According to Dr. Price, more research would need to be done to determine if averaging 60 minutes of exercise would affect health differently than actually exercising 60 minutes each day.
Promoting a healthy lifestyle
In an effort to get kids more active, Fitbit released its new kid-oriented fitness tracker earlier this year. Called Fitbit Ace, the watch tracks the same habits as the original model, but it also comes with a family account that allows parents to monitor their kids' activity -- as well as who they connect with on the Fitbit app.
Fitbit developed the new watch after a great deal research was conducted on children's fitness -- and parents' concern over their children's activity levels. The watch helps promote fitness and physical activity within the family, which can help get kids more engaged with healthy habits.