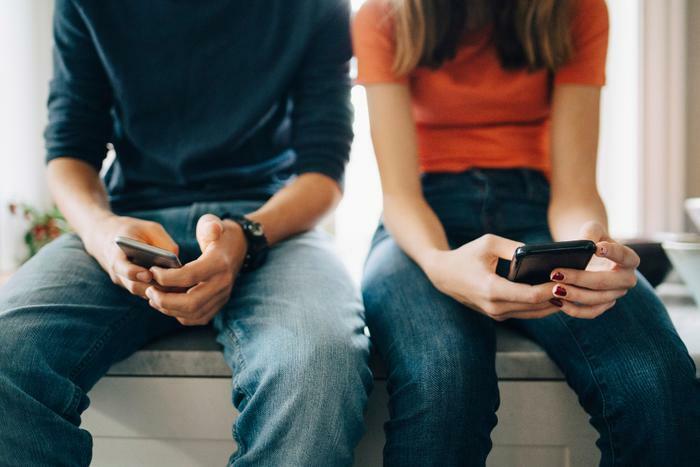 While recent studies have highlighted the positives and negatives associated with time spent on social media, a new study conducted by researchers from the University of Cambridge explored the effect of social media on well-being throughout adolescence. 
According to their findings, this effect can change over time. Girls and boys experience negative repercussions from social media at different times during adolescence, and there are other times when there's no link between well-being and social media use. 
"The link between social media use and mental well-being is very complex," said researcher Dr. Amy Orben. "Changes within our bodies, such as brain development and puberty, and in our social circumstances appear to make us vulnerable at particular times of our lives." 
How social media affects adolescents
For the study, the researchers analyzed data from over 17,400 participants between the ages of 10 and 21. They looked closely at the participants' social media use over time, their general life satisfaction, and key points throughout adolescence when social media was detrimental to their well-being. 
The researchers learned that social media affected boys and girls differently throughout adolescence. Girls were negatively affected by social media from a younger age – starting between the ages of 11 and 13 -- whereas boys experienced the drawbacks of social media between the ages of 14 and 15. While there were other periods when social media showed no significant impact on well-being, the study showed that social media became detrimental to both boys and girls by age 19.
The researchers explained that the biological changes of adolescence may play a role here. For instance, developmental changes during puberty could affect how teenagers interact with social media and how it makes them feel. In the later teenage years, life changes like moving out of parents' houses or starting new jobs can affect overall mental health. 
"It's not possible to pinpoint the precise processes that underlie this vulnerability," said researcher Sarah-Jane Blakemore. "Adolescence is a time of cognitive, biological, and social change, all of which are intertwined, making it difficult to disentangle one factor from another. For example, it is not yet clear what might be due to developmental changes in hormones or the brain and what might be down to how an individual interacts with their peers." 
More research needed to uncover impact
The researchers learned that there were instances when social media proved to be beneficial to the participants, including connecting with friends or coping with difficult problems. The team believes more work needs to be done to better understand which teens may have the highest risk of struggling mentally due to social media use. 
"To pinpoint which individuals might be influenced by social media, more research is needed that combines objective behavioral data with biological and cognitive measurements of development," said researcher Andrew Przybylski.
"We therefore call on social media companies and other online platforms to do more to share their data with independent scientists, and, if they are unwilling, for governments to show they are serious about tackling online harms by introducing legislation to compel these companies to be more open."