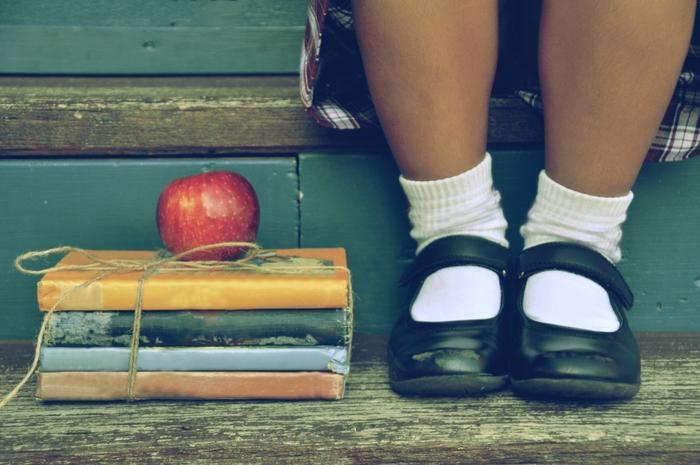 Food insecurity -- not being able to access sufficient amounts of food that is of acceptable quality or price -- plagues consumers worldwide, and now researchers are looking at how it can affect children while they're at school.
A recent study found that food insecurity can hinder children's ability to learn in various ways.
"These effects are above and beyond factors such as schooling itself, nutrition, and children's individual characteristics because we have accounted for these potential alternative explanations in our models," said Dr. Elisabetta Aurino. "So, the findings are very robust."
Feeling the effects at school
The researchers observed a sample of nearly 2,000 children who were part of India's Young Lives Study, examining how test scores were affected by food insecurity in children aged 12 years old.
To get a sense of a possible pattern emerging, the researchers gauged whether food insecurity when children were younger affected test scores by the time they reached age 12.
Of the children involved in the study, nearly 50 percent had experienced some degree of food insecurity. While poverty certainly played a role in some cases, the study also found that nearly 20 percent of the richest families also experienced food insecurity at some level.
The study found that food insecurity affected children's school performance at every age they were monitored, but the youngest group was at the greatest risk. Food insecurity was found to not only made it harder for children to learn basic skills, but it also impaired their ability to build on things they've learned in previous years.
The researchers found that food insecurity is manifested in several different ways -- skipping meals, having food restrictions due to cost, or eating less when needed -- but they all led to lower test scores across the board by age 12, and especially in reading and vocabulary. While this is detrimental to children while they're still in school, the researchers found it can also affect their job prospects later in life and their overall health.
The researchers hope that those in positions of power are inspired by these findings to make the necessary changes to benefit families struggling to put food on their tables, but they also came up with several tangible solutions to help move things along.
The researchers suggest that meals which are publicly distributed to families -- particularly families with young children -- should be nutritionally balanced so that children are receiving the proper nutrients necessary for both mental and physical development.
Moreover, they suggest making pre-school and early education more academic-based to ensure that children have a strong educational foundation, while also making food more accessible in these schools so the children can not only eat at school but also take food home with them when necessary.
"Our findings really highlight how even very early experiences of food insecurity can have a lasting impact on outcomes across the life course," said Dr. Jasmine Fledderjohann.
What's at risk
The findings from this study echo another recent study which found that children who experience food insecurity may not be ready for kindergarten, as not having access to enough food negatively affects development.
"In our study, food insecurity in infancy and toddlerhood predicted lower cognitive and social-emotional skills in kindergarten, skills that can predict later success in academics and life," said researcher Anna Johnson.
Researchers also found that having limited access to food can lead to obesity, as consumers are often unable to afford healthier food options.
"Our study highlights the importance of adequate nutrition for health," said researcher Alexander Testa. "Millions of Americans do not have enough food to eat and live in communities where affordable healthy food options are not available. To combat obesity, it is important to ensure that people have consistent access to nutritious food."