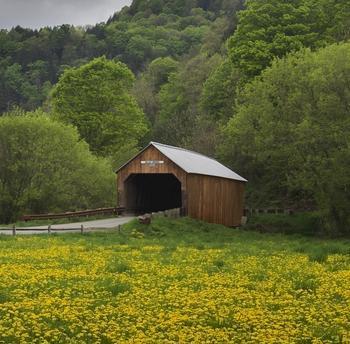 Vermont is a largely rural state noted for quaint B&Bs and rolling countryside. Yet when Vermont Gov. Peter Shumlin stepped before the state legislature earlier this month to deliver his State of the State address, his words presented a jarring contrast to the state's tranquil image.
He spent his entire address warning, not of budget deficits, but of a rising tide of drug addiction and drug-related crime spreading across the state.
"In every corner of our state, heroin and opiate drug addiction threatens us," Shumlin warned. "It threatens the safety that has always blessed our state. It is a crisis bubbling just beneath the surface that may be invisible to many, but is already highly visible to law enforcement, medical personnel, social service and addiction treatment providers, and too many Vermont families. It requires all of us to take action before the quality of life that we cherish so much is compromised."
770% increase in treatment
Since 2000, Shumlin said Vermont has seen a more than 770% increase in treatment for all opiates. But what started as an Oxycontin and prescription drug addiction problem in Vermont has now grown, in Shumlin's words, "into a full-blown heroin crisis."
Heroin in Vermont? Isn't heroin a drug associated with hard-core drug users in urban settings? Not anymore, according to a California support and advocacy group known as B.I.L.Y, which stands for Because I Love You. The group says California's San Fernando Valley, home to 1.8 million people and the middle class backbone of Los Angeles, has seen an astronomical rise in the use of heroin.
"We want parents and, really, the entire Valley community to learn the shocking truth about teen heroin use in the San Fernando Valley," said Dennis Poncher, author and Founder of B.I.L.Y. "Every 19 minutes someone dies from a heroin overdose in our country. It is one of the most easily accessible drugs for our youth in our nation today, and it is cheap and easy to come by in the Valley, too. We all need to come to grips with that."
Mexican black tar heroin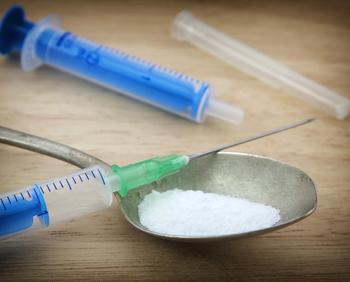 Poncher said one factor leading to the dramatic rise in heroin use is the ready availability of Mexican black tar heroin. It can be smoked and does not have to be injected. He's also seen a spike in the use of smokeable marijuana-heroin blends. He says he's encountered a flood of suburban parents who have turned to B.I.L.Y after discovering their child is a heroin addict.
Heroin is showing up in other parts of the country too. Officials of Ocean County, N.J., which includes the Jersey Shore, report 53 people died of heroin and prescription drug overdose in 2012 and that so far in 2014, three overdose deaths have been recorded.
The heroin problem didn't arrive overnight. The Centers for Disease Control reported in 1999 that heroin overdose caused about the same number of deaths in Portland, Ore., in men age 25-54 as cancer, AIDS and heart disease combined. 
The CDC reports deaths from drug overdose have been rising steadily over the past two decades and that drug overdose has become the leading cause of injury death in the U.S. Drug overdose was among the top five leading causes of premature death in the San Fernando Valley, according to a 2005 Los Angeles coroner's report.
Low cost, high availability
Poncher says the low cost of Mexican black tar heroin in Southern California, and its high availability, along with the ease of access to opiate-based prescription pain killers, are direct threats to teens and young adults in the San Fernando Valley community. He cites studies show that a small amount of heroin use immediately places the user at a higher risk of addiction.
In his speech Shumlin said Vermont has recorded a 250% rise in heroin treatment since 2000 and that the problem is rapidly getting worse. He says there were twice the number of heroin overdose deaths in 2013 than the year before.