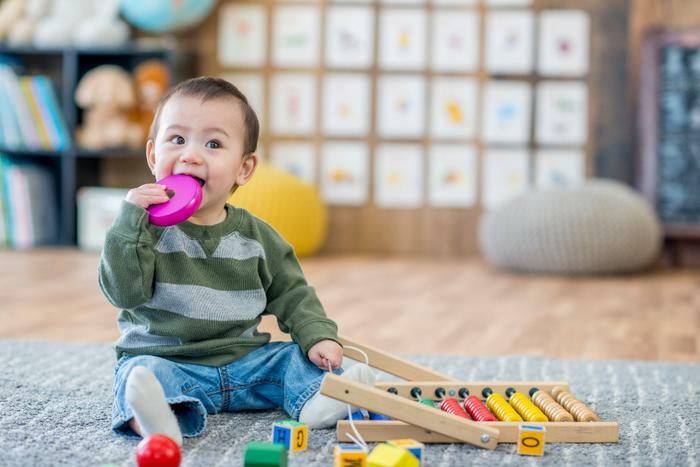 A new study conducted by the American Chemical Society explored the risk of children being exposed to per- and polyfluoroalkyl substances (PFAS). Dubbed "forever chemicals," PFAS are often used to help fight stains and promote water resistance on children's products. 
Although exposure to these chemicals is harmful, the researchers explained that companies aren't always required to advertise the use of PFAS. They may also be able to claim that the products are non-toxic or environmentally safe.
Identifying the risks for kids
For the study, the researchers selected 93 items that were geared towards kids from three major categories – bedding, apparel, and furnishings. The products were labeled as being either water- or stain-resistant and were marked as being either non-toxic or "green." 
The researchers learned that 54 of the 93 products had fluorine, which indicates that they contain PFAS. Of those 54 products, 19 contained PFAS precursor compounds, which are chemicals that can be transformed into perfluoroalkyl acids once oxidized in the human body. Another 18 of the 54 fluorine-positive products had detectable levels of PFAS. 
It's important to note that products with PFAS and its precursor compounds were indicated as being stain-resistant, waterproof, or leak-proof. They also claimed to contain no toxic chemicals and were officially certified as "green." This is problematic for children's long-term health for two reasons: the team explained that the certification process for products to be labeled as "green" isn't very thorough, and companies often aren't required to list all of the toxins and chemicals in products to gain the "green" designation. 
The researchers' biggest hope moving forward is that these chemicals are removed from children's products, as they can increase the risk of several health problems in young children. Inhaling or ingesting PFAS can increase the risk of developing some diseases, and it can also decrease the efficacy of vaccines. 
"This study illustrates many nonessential uses of PFAS in products used by children and adolescents and suggests that while water- and stain-resistant assurances can identify products likely to contain PFAS, current green assurances do not consistently indicate the absence of PFAS," the researchers wrote.