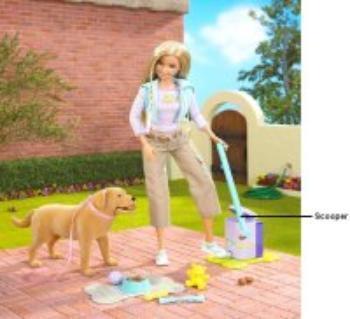 For those who haven't seen it yet, there's a revealing documentary that was released at Sundance back in 2011 called "Miss Representation" that covers how women and girls are portrayed in popular culture and how those portrayals create very specific hurdles for women to leap over in several areas of life, including body image.
The documentary also speaks about how the media and other forces in our daily lives work in unison to put the message out to young girls that their biggest and most important societal contribution is based on their "youth, beauty and sexuality," as the creators of the film put it.
A small but telling portion of "Miss Representation" is that of Alexis, a young high school student who says a lot of her friends go to the bathroom in between classes and apply "10 pounds of makeup." 
"And you're at school to learn," the teenage student lamented.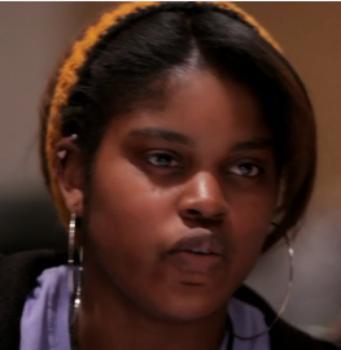 After recently watching "Miss Representation" for the second time, this particular part about the makeup stood out for me more than it did initially, and after reading a few expert opinions on young girls wearing makeup, I was pointed to a new survey conducted by Harris Interactive and released by The Renfrew Center Foundation, a non-profit organization that deals with young people and eating disorders.
The survey found that 65 percent of girls who wear makeup began wearing it between the ages of 8 and 13, and 20 percent said they feel unattractive and have negative feelings if they go without it. In addition, 27 percent of the girls surveyed said they never leave home without wearing makeup. Ever.
A little bit is one thing ...
Adrienne Ressler, body image expert and also the National Training Director of The Renfrew Center, said girls wanting to wear makeup a little prematurely is normal, but if they want to wear it too young they may be trying to accomplish more than wanting to fit in or wanting to look more grown up.
"Experimenting with wearing makeup is often a rite of passage for young girls in our society," Ressler said. "However, the concern is how young is too young? Girls who start too young may be hiding more than an acne breakout, they may be demonstrating early signs of self-esteem issues and a negative self-image or setting up a ritual that is difficult to break."
"Unfortunately, these behaviors and feelings can set the stage for addictions or disordered eating patterns to develop, she said."
Although "Miss Representation" didn't spend a lot of time discussing young girls wearing makeup, it did talk about the reasons there's so much pressure to be pretty and it also discussed how many girls' self-esteem is affected by the very things they tend to gravitate to -- like movies, television, music and popular culture. And this seeming attack on a young girl's self-esteem starts at an extremely young age, experts say.
Dawn England, of the School of Social and Family Dynamics at Arizona State University, co-authored a study entitled Gender Role Portrayal and the Disney Princesses, which discuss how popular Disney films involving female characters show images that may lead girls to be overly concerned with their appearance, which can lead to a high amount of self-esteem issues.
"A lot of parents consider Disney high-quality family entertainment, and in a way it is, but when you examine some of the earlier princesses more closely, you do find some of the stereotypical gendered behaviors," England said in an interview with Live Science.
"They tended to their physical appearance a lot, and they were referred to as 'pretty' a lot. That was an important character trait for the princesses."
"My intention is not to say that the Disney princess movies are all bad or a negative influence on our children, but it is important to consider what messages our children are exposed to," she said.
And it doesn't get easier as girls get older, says Kat Fay, a senior analyst at the research firm Mintel, who also conducted a study on young girls, makeup and self-esteem.
Eventually, Disney cartoons will be replaced by products and certain brands that will also encourage young girls to focus heavy on their looks, and some of these products will actually be makeup that's designed and marketed to kids.
"Between reality stars like the Kardashians and bestselling books like Twilight and Hunger Games, character merchandising plays a large role in how manufacturers are marketing makeup and accessories to the tween crown and parents might struggle to keep their children from wanting a part of it," said Fay in a published interview.
GeoGirls
In 2011, Walmart created a line of makeup specifically for 8- to 12-year-olds called GeoGirls that many believed was a complete misstep and some consumers accused the chain of helping to reinforce the idea to young girls that prettiness is of utter importance.
But Walmart isn't the only culprit. There are plenty of places that sell make up designed for children or carry different brands of play makeup, which means parents will have to have continued discussion with their children to combat the very loud and consistent outside messages, experts say.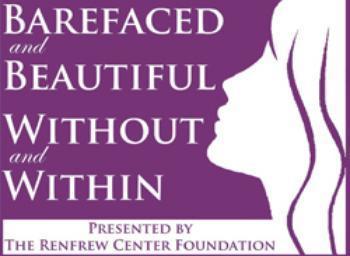 The Renfrew Center Foundation says it's taking a new step to help girls and women who suffer from a self-image problem by sponsoring a nationwide campaign called Barefaced & Beautiful, Without & Within, where women will go without makeup for one day, while also trying to be more conscious of their inner beauty.
This year's campaign will coincide with National Eating Disorders Awareness Week, which runs from February 24, to March 2 and organizers hope it will raise the national dialogue about young girls, makeup and self-esteem.