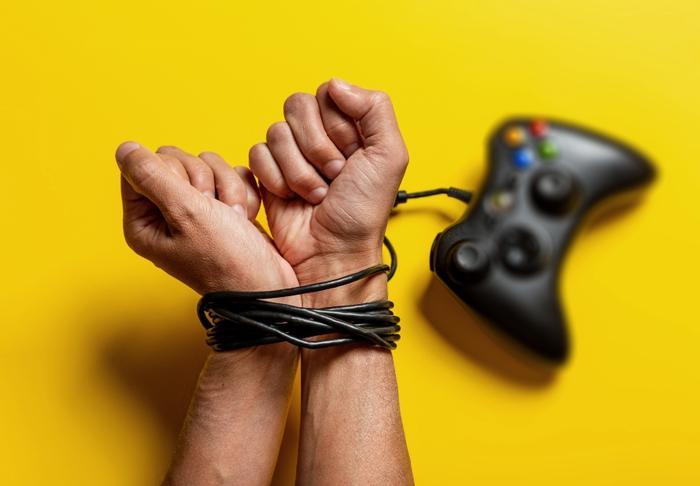 With more and more young people occupying their free time with video games, and concerns about too much screen time continuing to surface, researchers from the University of Michigan explored how the hobby could be affecting teens in other areas of their lives. 
The study revealed that the overwhelming majority of parents -- nearly 90 percent -- reported that their teens are spending too much time playing video games. Responses indicate that the hobby has become problematic because it often takes kids away from other responsibilities or activities. 
"Although many children believe video games can be good for teens, they also report a number of negative impacts of prolonged gaming," said researcher Dr. Gary Freed. "Parents should take a close look at their teen's gaming behavior and set reasonable limits to reduce harmful impacts on sleep, family and peer relationships, and school performance." 
Too much time gaming
To understand how much time teens are spending playing video games, the researchers analyzed parent responses to the C.S. Mott Children's Hospital National Poll on Children's Health. 
While 90 percent of parents think that their child is spending too much time playing video games, nearly 45 percent said they tried to actively limit the amount of time per day their child is allowed to play. 
The study revealed that three-quarters of parents suggest other ways for their child to pass the time in an effort to moderate the amount of time playing video games. Fourteen percent of respondents went as far as hiding the video game console, accessories, and games as a means of limiting access. 
Parents expressed concern over their child's video game use when the activity began to interfere with other things, like sleep -- which occurred for nearly 45 percent of respondents -- or hanging out with friends who don't play video games -- which was an issue for 33 percent of participants. 
In-person interactions matter too
The researchers explained that there are instances where video games can benefit kids, which over 70 percent of parents also agreed with. However, it is important for parents to be strict about how long kids are allowed to play each day, just as it's important for kids to take time away from screens and prioritize in-person interactions. 
"Parents can play an important role by setting clear rules about appropriate content and how much time is too much time spent on video games," said Dr. Freed. "While many parents see benefits in gaming, the activity should not be at the expense face-to-face with family, friends, and teachers who play a pivotal role in promoting a teen's learning and healthy development."