---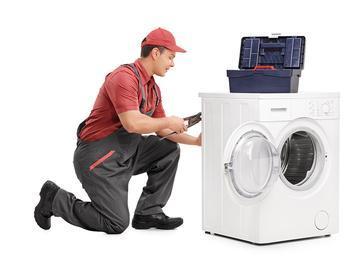 A home warranty isn't so much a warranty as it is a service contract. While your homeowners insurance policy covers things like accidental damage to your home's structure, a warranty provides some coverage of a home's major systems, such as furnace, air conditioner, and water heater.
In that way, it's a lot like the so-called "extended warranties" you might buy for a vehicle. It covers certain things against failure.
One home warranty company is currently running an advertising campaign comparing its coverage to what a homeowner's insurance policy covers, suggesting it covers a lot of things your homeowner's insurance doesn't.
According to Allstate Insurance, which sells homeowner's policies, that's actually true. On its website, it says that both types of coverage may be helpful, depending on what needs to be repaired or replaced.
What it does and doesn't cover
"A home warranty may help cover the repair or replacement of a broken appliance," the company says. "A home warranty may also cover what the Federal Trade Commission (FTC) calls 'limited coverage of workmanship and materials' for specific parts of the house in a new home. This Old House notes that a home warranty may also cover plumbing or electrical work."
On the other hand, if a tree falls and opens up a hole in your roof, that's covered by homeowners insurance, not a home warranty.
If you have purchased a new home, you might not need a home warranty, at least not right away. After all, the systems are covered under the manufacturer's warranty for at least a year, often longer. In fact, if you have a home warranty policy and the appliance is still under the manufacturer's warranty, it pays for the repair, not the home warranty policy.
Might not pay for everything
Also, it's important to remember that a home warranty might not pay for everything. The FTC allows home warranty companies to establish rules for claims. It can also determine how a covered appliance will be repaired and who will repair it.
Allstate concedes that a home warranty could be a worthwhile purchase, but it says such a policy is never required, like a homeowner's insurance policy is for homes with a mortgage.
While there are many home warranty companies, the services they offer and their policies may vary. Most, however, will likely cover even old appliances in the home, but the premium may be higher than if the appliances are fairly new.
Repair or replace?
Will they replace your air conditioner if you think it has no life left in it? That will usually be a decision the company will make, not you. If you think your 25 year old unit has about had it, it might be wiser to start saving up for a new unit instead of purchasing a home warranty.
Before buying a home warranty, it's a good idea to thoroughly review the contract and terms of service. It's especially important to understand what a policy covers and what it doesn't; how repairs will be made and who will make them; and when a covered system will be replaced instead of repaired.
If you're not sure, ask questions before signing on the dotted line.
---