2-10 Home Buyers Warranty has protected more than 6 million homes over 40 years. With a home warranty, when a system (heater, air conditioner, hot water heater) or appliance (refrigerator, stove, microwave) break due to normal wear and tear, homeowners are offered budget protection to complete the eligible repair. Seven out of every ten homes will experience a system or appliance failure yearly.
"LONG LIVE HAPPY HOMES®" says it all.
2-10 Home Buyers Warranty Gallery (6)
View More
View More
BOTTOM LINE
2-10 Home Buyers Warranty has plans to cover appliances and systems for all homes and structural coverage for new homes. While coverage isn't as extensive as other providers, 2-10's plans are slightly more affordable than the competition.
PROS
Structural warranties for new homes
Flexibility in selecting service providers
Provides essential coverage
Roof leak coverage available
CONS
Service call fees can be high
Some state restrictions
​
Top 2-10 Home Buyers Warranty Reviews
Lavell of Orange Park, FL
Verified Reviewer Verified Buyer
The repair person was here in no time and took care of it. He came in, detected the problem, knew what the solution was, ordered the part that was needed and fixed it. 2-10 was also proactive and thought ahead for me. They were gonna be calling me back if I had any other problems.
Read full review
Wendy of Cornelius, NC
Verified Reviewer Verified Buyer
The air conditioning no longer blew hot air and the experience when I submitted the claim to 2-10 was fantastic. It was called in on a Friday and they said that I might not hear from the contractor until Monday but we heard from them on a Saturday. They were out within 24 hours.
Read full review
2-10 Home Buyers Warranty plans
2-10 Home Buyers Warranty gives homeowners around the country peace of mind and financial protection, helping minimize the burden of costly repairs. A 2-10 Home Buyers Warranty service agreement gives homeowners nationwide access to a network of more than 6,000 authorized, independent service contractors. They can also access an online Homeowner Portal to manage their account, request service and renew their service agreement.
A Systems and Appliances plan covers the cost of repairing or replacing certain systems, including parts and labor, for one low service call fee.
2-10 service plans are not available in Alabama, Alaska, Hawaii, Montana, New Hampshire, North Dakota, Oklahoma, South Dakota or Wyoming.
2-10 Home Buyers Warranty cost
The average monthly cost for 2-10 Home Buyers Warranty is $30–$40 for systems and appliances coverage. Your total cost will vary by plan and your selected service call fee, which range from $75–$100. Their monthly rate comes at a lower cost than the industry average, while their service call fee runs slightly high. If you select any add-on coverage, this will also increase your monthly payment.
2-10 Home Buyers Warranty coverage
The company's Systems and Appliances service agreement covers the repair or replacement of major home systems and appliances, including parts and labor.
AC/freon split system
Furnace
Plumbing
Water heater
Electrical panel/wiring
Refrigerator
Oven
Dishwasher
Built-in microwave
Disposal
Trash compactor
Washer/dryer
Optional coverage: Available for home buyers, 2-10 offers optional coverage at an add-on rate for the following items: pre-season HVAC tune-up, extended pipe leak, roof leak, septic system, pool/spa equipment, water softener, well pump.
2-10 Home Buyers Warranty Reviews
A link has directed you to this review. Its location on this page may change next time you visit.
This review is featured by 2-10 Home Buyers Warranty
William of La Grange, KY Verified Reviewer Verified Buyer
Original review: Feb. 19, 2020
We were extremely pleased with the service that we received during the time of getting our new furnace. We're so thankful for the 2-10 team and their professionalism. It made a difficult time much easier for us. Kudos to 2-10 and their great customer service team!
2-10 Home Buyers Warranty response
Hi William, we are so happy to read that you had an excellent experience with our services. Thank you for your excellent review and continued business!
2 people found this review helpful
This review is featured by 2-10 Home Buyers Warranty
Robert of Wellborn, FL Verified Reviewer Verified Buyer
Original review: Jan. 16, 2020
2-10 provided what I was looking for. I had a claim for my air conditioner/heating system and the contractors that were sent were ones who have been out before. They were excellent. They explained to me everything that they were looking at, and they showed me the various tests they did on the unit to determine the status of it, and they explained to me several different options of what they could do. So, they were very knowledgeable and they kept me apprised of what they were doing. I've had good experiences with 2-10 when I've had an issue. Hopefully, I don't have any more issues, but they've always been very helpful with me when I've had them.
2-10 Home Buyers Warranty response
Hi there Robert, thank you for the excellent review! We at 2-10 Home Buyers Warranty value your feedback and your continued business.
Be the first one to find this review helpful
Page 1 Reviews 1 - 10
J. of Ga, GA Verified Reviewer Verified Buyer
Original review: Oct. 19, 2019
We've been very pleased with 2-10 warranty. We've had them help us with the air conditioner, the heater and the refrigerator, and the process is very fast and professional. There have been a few issues with the contractors though. They're all independent contractors so some of them have a tough day or have issues. But at the end of the day, they finally get the job done.
It took forever to deal with Ambient Heating and Air and we made a few complaints to 2-10 right in the middle of a claim. It was summertime and our upstairs AC unit stopped working. It took Ambient a week just to come out and check it. Then they said that they would submit the claim and it took a lot of time for them to submit it. From the time we reported the problem to the time they got the equipment installed, it had probably been a month. Luckily, the house has two air conditioners so downstairs was cooling and upstairs was not. We had our kids sleep in the living room for the dog days of summer. But it was a long time that everybody was camping out downstairs.
When we'd call up, they would blame it on 2-10 saying 2-10 hadn't ordered the part yet or the part that had come in was the wrong part. But I really doubt that. I think they were a small shop and they were very overwhelmed by getting way too much business during the summer. They were just looking for ways to not lose the business. We even asked some other questions. We asked if they could find out what it would take to cool this house efficiently and they said they didn't have time to do that. They said they had too much going on and that they could do it some other time but right them, what they could was just order the equipment and then work us in once it came in. So I think Ambient Heating and Air just didn't have enough staff.
When the technician came to do a follow-up, he came with an attitude too, probably because it was on his own time. The way he had installed the piping was way too high. It was a tripping hazard. I called him to work on that and while he was out, I asked him if he could check the cooling capacity because it seemed like it wasn't cooling very well yet. So he checked it and he agreed that the AC was not cooling the house as best that it should and that he'd have to do some additional. I thought he was gonna do the additional stuff but when I complained about him not running lines low enough, he talked with an attitude. He went back up to the attic and said he had to go get his tools. He pulled his stuff together then when I asked if he was gonna measure to find out what it would take to get the upstairs cooling properly, he said maybe some other time then he just left.
Then the next morning, the upstairs unit would not come on. So we called 2-10 and mentioned how the guy was just out here and doing some things. He had been up in the attic and then the AC wasn't running that night but it had cooled off at night and we didn't notice that the unit was not running until the following day. 2-10 scheduled another follow-up but Ambient denied to come out. We got notified that another contractor was gonna come up and we asked why. 2-10 said Ambient had turned down the dispatch.
So another guy came out and of course we paid him the $75 even though we didn't feel right about it because it was a follow-up. In fact, when the new company came out, they saw that the last guy had not reset a switch or a fuse. It was a real quick fix. This technician clicked something and we were up and running. I complained to 2-10, saying I didn't feel right paying $75 on a follow-up when it was a problem that the previous technician had and then he came up with an attitude and declined to come back out. But 2-10 was real good about it. They said they were sorry that they had charged us $75 on the follow-up and that they would credit it back, which they did.
Since I had that $75 credit, that covered the claim when we had heater problems about a month later. 2-10 sent out the latest guy we had and when he came out, he was able to adjust something, fix something and get the heater up and running. We were good to go. So I don't have anything negative to say about 2-10. The only downside was that particular contractor. But 2-10 is professional and very fast. It is a very good company. Sometimes, it's the subs that they need to maybe do a little bit more follow-up on. If it's me and a whole bunch of other people complaining about Ambient Heating and Air, then maybe eventually, they could be taken off the list.
Read full review
2-10 Home Buyers Warranty response
Hello James, it is exciting to read that you have had an excellent experience with our services. Thank you for your support. We at 2-10 Home Buyers Warranty value your feedback and your continued business!
3 people found this review helpful
Thank you, you have successfully subscribed to our newsletter! Enjoy reading our tips and recommendations.
We value your privacy. Unsubscribe easily.
K. of Fl, FL Verified Reviewer Verified Buyer
Original review: Oct. 4, 2019
I filed multiple claims with 2-10 this year where most of them went very well but one was incredibly problematic. I called to have my annual AC check-up and they sent a company out to do it. The company determined that I needed a new air conditioning unit. I probably wouldn't make it through the summer with the system that I have which was quite old and I was aware of that. The company proceeded with getting a new unit and installing it. When they were doing that, they installed the outdoor condensing unit. I questioned the technician, "Don't you have to match the outdoor unit with the indoor unit?" In this case, the systems aren't communicating but there is still a need for those to match up especially with the age difference of the units. He said it was fine.
I kept using the air conditioning unit until it went out in August. At that time, I called for a claim and 2-10 sent a different AC company out. The tech took a look at it and asked when I got the new unit to which I answered, "in March". He asked why they didn't install the air handling unit. It was the same question I asked the previous company and they told me I didn't need it. The tech said he was not gonna touch the unit. He explained that it was using two different types of gas because Freon which was used for the older system has been outlawed. Then the new system has a newer gas that operates in a totally different manner. The piping requirement and the expansion valves are different. 2-10 went back to the original AC company, which I understand why. They didn't complete installation and they didn't call for an inspection for the unit.
In the meantime, I was trying to get the air handling unit replaced which took three different attempts to order one that would fit in the attic space where it was located. The condensate line in the attic had a leak and I wasn't aware of it. I called a plumber because I thought it was coming from a hot water heater or piping in the wall and they were the ones who discovered it. It went on for numerous days until so much water run down the walls and came up through the floors. It ruined hardwood floors to the point that the insurance company advised that I had to replace all of them because it was continuous flooring.
I also have a double wall hole cut out of one side of my wall from mold damage. Even though there is no way that I can prove that the AC company was at fault, them neglecting to do a proper and legal installation in the beginning has to be the problem. But I appreciate the fact that 2-10 acknowledged that it was an improper installation and no one ever was allowed to be completed that way.
I had another problem with the AC tech who tried to tell me that they were licensed to change out a breaker in my electrical panel. I happen to be on an electrical contracting company so I know what the laws are regarding that. I told them they will not change it unless they showed me their electrician's license. They said, "Oh, we do it all the time. And they signed off on our inspection." I answered, "Well, they signed off on your inspection 'cause you're not telling them that you're the one that put the breaker in. That's illegal." I had some conversation with 2-10 and told them that I didn't want this. The contractor even badmouths 2-10.
But I'm very happy with some contractors. I had some other plumbing issues and 2-10 sent the same plumbing company who discovered the condensate leak. I was very pleased with them. They were very professional, courteous and very considerate. They took the time to discuss things with me. Then over a year ago, 2-10 sent an appliance guy out and he didn't wanna go through the effort of trying to find out what the real issue was. He said he couldn't do anything about it. 2-10 sent another appliance guy and he fixed it. It was much better than it was before.
I also made a suggestion to 2-10. The biggest aggravation would be that every time one calls in, especially if it's calling repeatedly for the same issue, they don't assign it to one agent. I lost track of all the people I spoke with and I had to start all over again with whoever's the next in line to answer the phone. Even though they have notes in the system, the notes don't always convey exactly what's been going on. If there's an overlap of shifts or two people instead of potluck every time one calls them, it would make it easier for both parties and the clients that they're helping out.
There were also some conversations that I had with some of the 2-10 reps that were very aggravating because they didn't believe what I was saying. I tried to tell the purchasing department about the legal issues of the air conditioning tech and stopped doing eligible work. When I spoke with the claims people, they agreed I was right. They have to make sure that their people know the rules, regulations, and codes.
But when my warranty is up this spring, I would still consider renewing 2-10. I have an older home. I anticipated that there will be potentially some appliance problems but I didn't anticipate everything that I've had to use them for this year. I asked around and 2-10 seems to have a pretty good reputation so that's important. Although I can't say that I'm 100% satisfied with my experience with them, for the most part, I have been.
Read full review
2-10 Home Buyers Warranty response
Hello Kimberly, thank you for making us aware of your service experience with your home warranty. We are disappointed to learn about your claim experience, however, we appreciate your feedback and we hope to use your comments to help us improve our services. Please feel free to send us a message if you need any additional support. Thank you for your feedback and your continued support.
7 people found this review helpful
Natasha of Tucson, AZ Verified Reviewer Verified Buyer
Original review: July 23, 2019
We bought the house and 2-10 was included with our purchase. Then after, we had to decide if we're gonna stay with them or leave them. But we had a problem with our pool during the first year because the property manager didn't take care of it properly. When we had to call to make an appointment for the pool, they told us that 2-10 was one of the better insurances that they dealt with when it came to pool management. It was hard to find one that was really good with that so we initially decided to stay with them. I filed claims for a couple of other things. We had a faucet dripping. We also had an irrigation system in the front and we wanted to shut that off because it was leaking. Everything was really good. It was this $60 fee and we never had any problems. It was just this time that I had a lot of hassle but it wasn't through the insurance. It was more through the contractor.
I was doing the laundry and there was smoke coming from inside of the drum of our washer. I googled it and found out that it was quite a common occurrence around the 10-year mark of the appliance. I made the claim in June and I'm going on a month and a half without my washer. As far as the contractor making the appointment, I'm the one that had to go out of my way to call them, track them down, and figure out everything. I told 2-10 that the contractor hadn't called me and they said that they'd call the contractor and that all we could do was wait. For me, that wasn't enough action so I had to do more of that.
They were conflicting too like some of the people that I got. It was like they didn't know what they were talking about. The contractor said they needed more parts and then the insurance said that they'll just gonna do a replacement. And so when I called 2-10, they said that they're gonna do the parts. I asked what's going on with that and they didn't give me an answer. They said that that department was closed at that time. I called the next day and talked to someone else. The lady said that they're doing the parts and that it would take three to five business days which I thought was ridiculous 'cause how would she know how long it's gonna take to locate parts and why she has a timeline for that. What they told me last time was it was for the shipping. She then said that it's three to five days to locate the parts and then three to five days to get it shipped.
I got a message on my phone from 2-10 the next day saying that they were gonna do a replacement so I called them and said that one person told me they're gonna do the parts and then another person said that they're gonna do the replacement. This person now said that it hasn't been decided and that it's still on review. So then, the third option. I called again the next day and they said that they're reviewing and to just keep looking out on the email. I checked my email around 3 AM and they decided to do a replacement. I could either do that or the cashback but I was satisfied with the replacement option they gave me. I tried to call them to do the replacement and that department wasn't open at that time.
The most frustrating thing is that when calling 2-10's number, the first thing they say is that most of the things can be done on their website. But I really couldn't do any online. I couldn't check the status online. I couldn't confirm what option I wanted. I couldn't find the tracking number like there was no tracking number to the parts online. I got the tracking number from a representative after I asked them for it. All should have been available on the page like, "The parts were sent. This is the number. This is the tracking number." if you wanna see where it's at. The parts got sent to the contractor but the contractor has two addresses, one for shipments and one for actually working on the equipment. The parts got sent to the warehouse instead of the place where they intake all the equipment.
I could have ordered my washer sooner. If there was a button that I had to press knowing what I was selecting, it would have been a lot quicker. When I called, the lady was really confused. She asked if I wanted the replacement check and I told her that I wanted the washer that 2-10 was offering me. Then she put me on hold and it ended up hanging up on me. I called back and they said that the department is already closed so then I had to wait another day. My schedule is six to six so when I had to call, it was like 5:45. I got disconnected and then when I called back to talk to them, their department closes at six. I called the next day and got someone who's really good. He understood the fact that I wanted the replacement. I placed that order on Wednesday and it would be five to seven days. So now I'm just waiting for them to deliver the washer and that's it.
Read full review
2-10 Home Buyers Warranty response
Thank you for the excellent rating! We are excited to read that you have had such a positive experience with our contractors and staff. We appreciate your support!
3 people found this review helpful
Andrew of Flemington, NJ Verified Reviewer Verified Buyer
Original review: June 11, 2019
2-10's customer service is good and I haven't had any negative experience with their representatives. I've been very happy. But I had a couple plumbing issues recently, one about six months ago and one last month, and they don't have any contractors in my area. But I don't live out in some place extremely rural, so there are a lot of plumbers at least within a 50 mile radius of my house.
So, I had to hire a plumber on my own, made sure they were licensed and bonded, asked them to do the work, then 2-10 reimbursed me. But the thing is, a lot of plumbers said that part of the claims process involves them sitting on the phone some time for an hour and a half just to get somebody from 2-10 on the line so they can describe the problem. Once they identify it, they have to make sure they diagnose the problem and that it's covered on the warranty. And a lot of plumbers don't wanna do that because they have other jobs to do and for them to have one of their guys sitting on the phone for an hour and a half waiting to get somebody on the phone costs them time and money and out of their jobs.
So, it makes it very difficult for me because most of the contractors don't wanna deal with my problem once they hear home warranty company, or they'll say they'll do it but I gotta pay them out-of-pocket. I have to do that anyway, but you have to make these phone calls to 2-10 and sometimes they don't wanna talk to me. They wanna talk to the plumber. So, it's a lot of running around when they don't have somebody that is used to their process. But how are you gonna run a business if you have a business call from this warranty company when you could probably have an entire job done some place else? Or instead of your travel time to some place else, you're on the phone just sitting there waiting to get somebody on the line.
I've experienced this myself because I had to call 2-10 the last two times that I had the plumber come over the house. 2-10's reps gave me a number and told me that it was a direct line to their claims service rep. But it was not and there was no such thing as a direct line to that department. Then, no matter what number they gave me, it always put me into a queue and that queue went to the same process. And I was in a queue for 35 minutes before I got somebody on the line. After I explained to them the matter, they were saying that they wanted to talk with the person who did the repair, but that person was gone. Then I had to ask them if I could ask the plumber to submit an invoice and I'd just send it to 2-10.
So, it's very frustrating for me when 2-10 doesn't have a contractor for whatever service that needs to be provided in the area. I don't mind waiting on the phone and it's much easier than the contractor charging their hourly fee just to sit there and wait on the phone. Also, I'm not even sure if 2-10 would cover the repair. They should have much quicker response times for those people who approve authorization of work that's needed. Conversely to that, when I explained my issue to 2-10's customer service reps, they've been very apologetic and worked very hard to make sure the process was expedited. It seems that the people that are working for the company are aware of the problem but management hasn't allocated the headcount for the people of that department. So, they're constantly swamped.
I've dealt with 2-10 enough times over the years to realize that every time I call, there's always that message saying they are having unexpected call volume. And sometimes, when their contractors fix a job in my house and they're there for a very long time. Then, if I have to do all the legwork myself and I don't understand why it takes so long to get the approval for a repair. It's not even that they need time to review the matter, it's just waiting to get somebody on the phone. But in terms of the attitude of 2-10's reps and what they do for the customer, I'm very pleased with that. It's also great once a claim is put in the system. And if there's a contractor in my area, they come out and fix the problem.
Read full review
9 people found this review helpful
Ted of Tucson, AZ Verified Reviewer Verified Buyer
Original review: April 13, 2019
We bought the house and it came with 2-10 Home Buyers Warranty. When we bought the house, the person who did the home inspection said that the garbage disposal had a crack in it and that it would probably leak if it was full. I submitted a claim for the garbage disposal and it went fine. I called up and talked to a guy. He said it sounded like it was not working right. I was as certain as one can be without going in there and taking it out that it wasn't working right. He said they would make an appointment and would get the person to contact me. The company called me very promptly the next day and said they will be out the next day. Everything was fine. The guy showed up and looked at the thing. He said there was no crack in it and it was not gonna leak and that home inspectors sometimes try to find every possible flaw.
Then, he said the garbage disposal was fine and that the problem was the drain pipe, which didn't have enough pitch to it so that everything didn't go the way it was supposed to go, and it could clog up. He also said there was nothing he could do about that since that was the way they were all built in this community. He even went out to the truck and brought a piece of plastic pipe and showed us what it looked like. Fundamentally, the only problem I had with the whole affair was that we paid 70 bucks for the guy to tell us that and do nothing. It was not a good experience.
He said maybe if he would call 2-10 up and tell them he didn't do any work, he could maybe get me not to pay the thing. Then, I never heard from him again. I know that didn't happen and I'm sure if he charged 2-10 something, then we are gonna have to pay that. On the whole, everything from 2-10's end was fine, but from the plumber's end, it wasn't. The thing turns on and we hear a sound, but when we tried it out and put some stuff in there, it backed up and it didn't seem like it wanted to go down the drain easily. We were afraid to use it. If it was potentially cracked and could leak, we wondered why not get somebody out here to do something about it. We figured he was gonna replace it, but he said it was a really nice unit and there was nothing he could do about the pipe.
There are two sinks. The garbage disposal is on one side and the other side is the plain drain, but the two things are straight across. When you use the garbage disposal, whatever you're disposing of has to go across the other drain, but it doesn't go down. It goes up to get out of there, so I don't see how anything could ever get out of there unless you were running a fire hose to it. He didn't wanna try to change the drain when he found that the garbage disposal was okay, so his final statement was there was no solution to the problem.
At that point, my wife said what was the point of even having garbage disposal if I could not use it. We are very gingerly putting tiny things because the guy said we can put this and that. We got the list that is so long. He said no eggshells, no onions. What was the purpose of the advice if you couldn't do anything? I don't know how much of that is true or not because I don't know how every other home in this place is. The people who owned the house before have somehow lost or misplaced or didn't have the black rubber, circular plunge that you use. The plumber brought one of those from the truck, so we could plunge the thing. Otherwise, if you plunge it, it is just gonna go back and forth between the two sinks. You have to close the other sink. He got that for us and we paid $70 for a stopper. Nonetheless, there is nothing wrong with the 2-10 part. The guy was very prompt.
Read full review
2-10 Home Buyers Warranty response
Hi Ted, we are happy to learn that you are satisfied with our organization. However, we appreciate your feedback on our contractor's performance. If you ever have an issue again with a contractor, please feel free send us a private message with your full property address or work order number, and a brief description of your experience, to our Facebook page www.facebook.com/210HBW. Thank you for your feedback and your continued support.
4 people found this review helpful
How do I know I can trust these reviews about 2-10 Home Buyers Warranty?
2,255,125 reviews on ConsumerAffairs are verified.
We require contact information to ensure our reviewers are real.
We use intelligent software that helps us maintain the integrity of reviews.
Our moderators read all reviews to verify quality and helpfulness.
For more information about reviews on ConsumerAffairs.com please visit our FAQ.
Elizabeth of North Canton, OH Verified Reviewer
Original review: April 7, 2020
2-10 has been a godsend since I purchased my house last fall. This time it was the furnace. The folks at East Ohio have been terrific! I couldn't ask for better service. It is wonderful to have a functional furnace again. I would highly recommend Nathan and his team. Previously I have needed assistance with my gas range/oven and dryer. Both have been resolved successfully by Appliance Mart. All staff has been personable and professional. No time is wasted once they arrive.
2-10 Home Buyers Warranty response
We're glad you had a positive overall experience with us. More importantly, we appreciate your suggestions on how we can improve. We'll do our best to learn from this experience for next time. You're important to us because you trust us to protect your home, and we want to do everything we can to continue to earn your trust.
Be the first one to find this review helpful
dan of Dumfries, VA Verified Reviewer
Original review: March 28, 2020
I called 2-10 for a plumbing back up claim. After 70 minutes on hold I reached a live person. They sent Rush Electric in Northern VA to respond. Rush did an incomplete job and the basement flooded again 3 days later. I called both Rush and 2-10 for a recall of the service. Rush refused and basically told me, "** YOU!... We pulled out 2 baby wipes and we did our job." 2-10 Home Buyers Warranty sided with Rush and no additional service.
I then called PARKWAY PLUMBING out of Woodbridge VA (703-690-6878) and reached the owner Brian. I explained the situation of what I had done and what Rush Co failed to do. Brian's crew arrived within 2 hours...LISTENED to me and proceeded based on that. DRAIN and main sewer line clear. If you want ** service call Rush Co..Rush Electric. If you want ** service from your over priced warranty co..about $1000/year.. use 2-10 Home Buyer Warranty. IF YOU NEED A PLUMBING AND HVAC SERVICE IN NORTHERN VA...CALL PARKWAY PLUMBING..703-690-6878.
Read full review
2-10 Home Buyers Warranty response
We're so sorry about the experience you had. Though we hate to hear that you had such a negative experience, we're glad you told us about it. We have sent this to our Escalations team and they will be reaching out to you before the end of the day.
Be the first one to find this review helpful
James of Carmel, IN Verified Reviewer Verified Buyer
Original review: March 26, 2020
There was an issue with the gas water heater and we had no hot water. We submitted a claim with 2-10 online and it was easy to do. Someone came out in two days then the tank came in a day or two later. The whole process was completed in about five days and everything worked out. Other than that, we had a claim over the summer with our air conditioning and that took a really long time to get taken care of. So, we're a little disappointed with that. But we also had a couple of more minor things taken care of through our warranty which went very well and overall, our experience with 2-10 has been pretty good.
2-10 Home Buyers Warranty response
It's great that we could help resolve your service request. More importantly, we appreciate your honest feedback about the issue you had throughout the service request process. We want to make sure that we're doing everything we can to make the service request process a more positive experience for you.
Be the first one to find this review helpful
Michael of Saint Johns, FL Verified Reviewer Verified Buyer
Original review: March 21, 2020
The technician did what he could when dealing with a warranty company but it took so long for the problem to be fixed. I had a claim with 2-10 to fix the air conditioner but it took so long to get the parts that they said that they were gonna get for my air conditioner unit and they just kept repairing the unit. The wrong parts were ordered and it was going back and forth. It was about four weeks and it was still cold here in Jacksonville so I had to find an alternative way to heat the house in the meantime. At the end of it, I couldn't wait any longer. I decided to cash out and take on the expense of a new unit. I even had to purchase the new unit and 2-10 only gave me a percentage of what I wound up spending. I spent about $6,000 for the unit and they only gave me about $1,300. That was terrible.
2-10 Home Buyers Warranty response
Wee're sorry for the negative experience you had.Our goal is to make the service request experience easy for you. We hope you'll give us that chance again. We will use your feedback to ultimately improve our service. Thanks for trusting us to protect your home. We'll do our best to make it more convenient for you next time.
2 people found this review helpful
Taheri of Palos Verdes Estates, CA Verified Reviewer Verified Buyer
Original review: March 20, 2020
There was an issue with our icemaker and refrigerator. We submitted a claim with 2-10 and everything is fine right now. But since they did not send their guy, I got somebody that I found to be a very knowledgeable individual. So, all the responsibility is directly on me as opposed to me calling 2-10 for any problems. And I hate doing that because 2-10 knows a lot more about every contractor and how they work.
But overall, I'm very happy with 2-10 and what they are doing. I like the service of their back office and their ready response. But I hope that they continue with this level of proficiency and ethics because I have had very bad experience in the past with American Home Shield. They gave the same type of service in the beginning, but as they got more customers and became bigger, they got to be real schmucks. The owner of the company was a Russian guy, so he hired all these Russian guys to be subcontractors. And when I'd call them for appliance issues, the subcontractors would come and start looking around in the kitchen. Then they point out to a nervous lady at home that something needed work and that she needed to tell her warranty company. But they'd say that they could do it for x number of dollars and and that is unethical on my part.
Compared to that, I'm satisfied with the service that 2-10 has rendered to the most excellent manner. The price that we pay to the subcontractors who do the work of $85 on each call is very high compared to any of their competitors, but that is something I knew upfront. They didn't hide it and I had a choice of saying no at that time, but I didn't.
Read full review
2-10 Home Buyers Warranty response
We're glad you had a positive overall experience with us. More importantly, we appreciate your suggestions on how we can improve.
If you'd like to have a quick one-on-one discussion about the issue you had, we'd love to chat with you. Just send us a private message at facebook.com/210hbw or call 800.775.4736 and we can discuss.
We'll do our best to learn from this experience for next time. You're important to us because you trust us to protect your home, and we want to do everything we can to continue to earn your trust.
Be the first one to find this review helpful
2-10 Home Buyers Warranty coverage exclusions
2-10 Home Buyers Warranty covers the failure of systems and appliances due to normal wear and tear. Pre-existing conditions will only be considered for coverage if they were unknown and could not have been detected by visual inspection or simple mechanical test. 2-10's service agreement does not cover damage due to misuse or abuse or natural disasters. They also won't handle hazardous materials, like asbestos.
As is typical with most home warranties, 2-10 does not cover cosmetic defects. In the event a replacement item is provided, there are no guarantees they'll match the existing brand and color of your current item.
Code violations and haul away services are only covered with the Supreme Protection add-on and HVAC Plus plan add-on. Commercial appliances are not covered under the warranty.
There may also be item-specific exclusions. These will be listed in your contract, so be sure to look for these and understand your coverage. Often, parts and components deemed non-essential to the core function of the item may be excluded. For example, while most of your kitchen appliances may be covered, parts like glass, shelves and accessories may not be covered.
2-10 Home Buyers Warranty coverage limits
2-10 Home Buyer's Warranty lists the maximum aggregate liability for all claims in a contract term at $25,000. This is one of the higher limits we've seen. There is also an item specific limit on certain appliances and systems. This is the maximum 2-10 will pay for the repair or replacement of the item within one contract term.
| Item | 2-10's coverage limit |
| --- | --- |
| Built-in or sealed refrigeration units | $2,500 |
| Faucet repair and/or replacement | $150/faucet |
| Toilet replacement, in the event of sediment/ calcium build-up | $300/toilet |
| Limited roof leak | $1,000/term |
| Septic system | $500/term |
| Swimming pool | $1,000/term |
| Well pump | $500/term |
| Steam, hot water heat, hydronic systems, geothermal and water source systems, air conditioners, high-velocity systems | $1,500/term |
| Concealed or concrete encased items pertaining to ductwork, water, gas, drain, piping, leaks, breaks and wiring | $500/term |
2-10 Home Buyers Warranty FAQ
Is a home inspection required by 2-10 Home Buyers Warranty?

No, a home inspection is not required to get coverage from 2-10 Home Buyers Warranty.

Can I choose my own service provider?

Maybe. In the event that a 2-10 authorized contractor is unavailable, you may be able to select your own technician. The technician will diagnose the problem and then call 2-10 for prior authorization before beginning the work.

Is there a cancellation fee for 2-10 Home Buyers Warranty?

Yes. A $25 processing fee will be applied to your cancellation. Cancellation within 30 days entitles you to a full-refund less this fee, while cancellation after 30 days will receive a pro-rated refund. Cancellation must be submitted in writing via email.

How do I request a service from 2-10 Home Buyers Warranty?

Claims can be submitted online through the 2-10 homeowner portal or by calling their toll-free number. Both methods are available 24/7, and you can log in to the homeowners portal to check the status of your request at any time. To request service from 2-10 Home Buyers Warranty:

Submit a claim to 2-10.
2-10 will assign and dispatch a service contractor.
Dispatched contractor will diagnose and repair the item if it's covered under your warranty.
You will pay the service call fee.

Emergency service: In emergency situations, 2-10 will make every effort to expedite a technician to your home within 24 hours.
Is 2-10 Home Buyers Warranty worth it?
2-10 Home Buyers Warranty gives homeowners around-the-clock peace of mind should something in their home break. In business for nearly four decades, the company has accrued valuable experience taking care of homeowners around the country. Homeowners should be prepared to pay a service call fee for each separate service request. Overall, we found the pricing fair and the coverage adequate, if a little less comprehensive than other plans available. If you're looking for straightforward coverage of your major systems and appliances, 2-10 should fit the bill.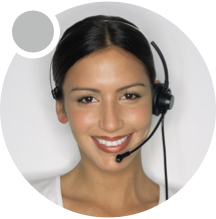 Didn't find what you were looking for?
ConsumerAffairs Home Warranties agents are unavailable.
Leave a message
Monday - Friday 9am to 5pm CDT
Send us a message