Find the Best Mortgage Lenders in Sacramento, CA

Top 12 Sacramento Mortgage Companies

Accredited Partner

AmeriSave Mortgage
Read 3,570 Reviews

Offers affordable mortgages through its easy online approval process. Custom quotes include no obligations, no commitments and no hidden fees. Provides a wide variety of loan types, including conventional, jumbo, FHA, VA and USDA.

Accredited Partner

Mr. Cooper
Read 9,531 Reviews

Provides new home loans and mortgage refinancing. Offers competitive interest rates. Award-winning mobile app. Online loan tracking. Guarantees closing date or the company will pay your first mortgage payment.

Accredited Partner

ClearPath Lending
Read 996 Reviews

Nationwide mortgage lender based in California. Offers lending and refinancing services in almost every state. Specializes in fixed-rate and adjustable-rate loans and guarantees the best pricing for your loan.

Accredited Partner

Vanderbilt Mortgage
Read 2,044 Reviews

Provides mortgage financing for manufactured, mobile and modular homes. Offers several types of mortgages, including conventional, FHA, biweekly, land and more. Programs for lower credit scores available.

BOK Financial Mortgage
Read 1,710 Reviews

Offers home loans, mortgage refinancing and home equity loans with competitive rates and flexible plans. Has an online application option but prioritizes one-on-one customer support from its bankers. Diverse mortgage products.

Guild Mortgage Company
Read 162 Reviews

Offers conventional, FHA, USDA, VA and jumbo mortgage loans for purchase and refinancing options. Provides DPA programs, expanded (non-QM), short-term rental refinance and renovation loan programs.

American Pacific Mortgage
Read Author Review

Offers standard and specialty loan products, from conventional loans to loans for manufactured homes. Tailors a mortgage solution to each client's unique needs and goals. Request a quote or apply for a mortgage online.

Cali Mortgage
Read Author Review

Takes a personal approach to getting a mortgage. Local to Sacramento and Rocklin. Specializes in VA, FHA, conventional, jumbo and refinance loans. Only offers mortgages, which cuts down on fees.

Mason-McDuffie Mortgage Corporation
Read Author Review

Offers traditional loan products plus reverse mortgages, assistance programs and CHDAP. Provides quick and easy help through its online Purchase Assistant. Works with the CalHFA Downpayment Assistance Program.

Sacramento City Mortgage
Read Author Review

Offers personal service with competitive rates. Promises a fast, straightforward loan process, with preapproval just hours after application. Specializes in helping customers overcome income, credit or down payment concerns.

Summit Funding
Read Author Review

Encourages loan officers to answer questions and educate customers. Offers various loan programs, like conventional, FHA, VA, USDA, jumbo and reverse mortgages. Locations across the country, including a local office in Sacramento.

West Coast Mortgage Group
Read Author Review

Offers quick online quotes for loans. Provides conventional, VA, FHA, jumbo and refinance mortgages. Provides educational resources for homebuyers on its website.

Sacramento mortgage rates and trends
Sacramento real estate prices are well above the national average. The median home price in Sacramento is around $350,000, with homes starting around $273,000 at the low end.
Home values in Sacramento have risen over the last several years. In 2019, median home values increased 3.3% over the previous year, and this upward trajectory is expected to continue.
The table below shows median home prices in popular areas around Sacramento.
| Neighborhood or suburb | Median home price |
| --- | --- |
| East Sacramento | $532,400 |
| River Park | $522,600 |
| Campus Commons | $390,400 |
| North Oak Park | $324,900 |
| Colonial Heights | $276,300 |
California mortgage rates can change yearly, so it's essential to check current mortgage rates frequently with this tool from the Consumer Finance Protection Bureau. You can figure out what a loan might cost and how much house you can afford through our mortgage calculator.
Finding a mortgage in Sacramento, CA
In Sacramento, the most common types of mortgages are fixed-rate loans and 5/1 adjustable-rate loans. Government-backed mortgage programs — such as Federal Housing Administration (FHA) mortgages — are also popular due to Sacramento's high median home value.
Your neighborhood may influence which mortgage options are best for you. We matched some popular Sacramento neighborhoods with their optimal types of mortgages below:
Midtown: Known for its youthful vibe, Midtown attracts younger, millennial homebuyers with its art walks, eateries and bars. Homes here range from modern lofts to historic Victorian houses, and the median home price is $736,000. Because younger buyers often have student loans or other debt, government-backed mortgages that offer lower down payments are popular.
Tahoe Park: Tahoe Park is convenient and affordable, making it a popular choice for first-time homebuyers and young families. Single-family homes here cost an average of $323,000. The area is also close to the Sacramento State campus and UC Davis Medical Center. Adjustable-rate mortgages are popular for growing families here since they would likely sell before the rate increases.
Elk Grove: Once a farm town, this neighborhood is quickly growing. It features newer, more modern homes that appeal to established families looking to enjoy the quiet suburban life and take advantage of the area's excellent schools. Many residents commute to work in Sacramento or other nearby cities. Given the average $465,000 home price, conventional mortgages are popular for those looking to make their home an investment.
Natomas: Since downgraded levees have led to state-mandated flood insurance for this area, it is now one of the most affordable areas in Sacramento. This neighborhood features everything from halfplexes to midcentury modern homes. It is popular for young professionals and young families because of its good school districts, as well. Median home prices range from $313,000 in South Natomas to $464,000 in North Natomas. Conventional fixed-rate mortgages and FHA mortgages with lower down payments help first-time homebuyers buy in this neighborhood.
Land Park: The homes here date back to the early 20th century and feature a range of architectural styles, including Tudors, cottages and Craftsman bungalows. Homes in this neighborhood are more expensive than other areas of Sacramento, with a median price of $625,000. Conventional mortgages, especially 30-year, fixed-rate loans, are a good choice here.
Choosing a Sacramento mortgage lender
Searching for the best mortgage lender in Sacramento is hard work, but it's worth it to get the best rates on a purchase this large. First, you want an idea of the current mortgage rates in your area to make sure the lender is in line with local averages. Then, read the fine print for any terms and fees. Does the lender allow borrowers to pay off their loans before the end of the loan term, or is there a prepayment fee? Are there administration or account maintenance fees?
Next, consider how convenient it is to get in touch with someone from the lending company. If you have an immediate question, can you call and speak to someone, or do you have to wait for a response? Online reviews and word-of-mouth recommendations are an excellent resource for determining the true customer service skills of a potential mortgage lender.
Once you've narrowed down your list, get preapproved by a few different lenders so you can compare costs, terms, fees and services. As you work with these companies, make sure to pay attention to their workflow, communication and customer service before fully committing to borrowing hundreds of thousands of dollars from one.
Sacramento home loan FAQ
What is the average mortgage payment in California?

The estimated average monthly mortgage payment is $2,166 across California but only $1,527 in Sacramento.

How long does it take to get approved for a mortgage loan in Sacramento?

Getting approved for a mortgage loan in Sacramento usually takes 30 to 45 days.

Can you put an offer in for a house without a mortgage in Sacramento?

While you can put an offer in for a house without a mortgage, it's far better to be preapproved for an amount covering the sales price. Many realtors do not proceed until you have been preapproved.
Thank you, you have successfully subscribed to our newsletter!
Sacramento mortgage company information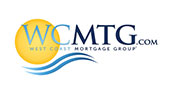 West Coast Mortgage Group's lending team dedicates itself to helping homeowners through the mortgage process. Its loan products include conventional, VA, FHA, jumbo, refinance and reverse mortgages. The company's website also offers several educational resources, including mortgage calculators and financial tips.
Address: 2716 Broadway, Sacramento, CA 95818
Phone: (916) 453-7533
Hours: M - F: 9am - 6pm; Sat: 10am - 2pm
Website: wcmtg.com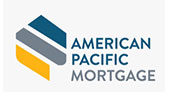 American Pacific Mortgage has a loan product for everyone, whether they're purchasing a new home or refinancing. In addition to conventional, FHA, jumbo, USDA, VA and reverse mortgage loans, the company offers several specialty products for vacation properties and manufactured homes. Customers can request a quote or apply for a mortgage loan through its website. American Pacific also offers homebuyer workshops to help educate new buyers about loan products and the lending process.
Address: U.S. Bank Plaza, 980 Ninth St., Ste. 1780, Sacramento, CA 95814
Phone: (800) 455-0986
Hours: M - F: 8:30am - 5:30pm
Website: jasonmata.com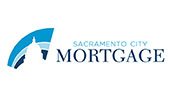 Sacramento City Mortgage streamlines the loan process. It specializes in helping customers who were previously denied because of income concerns, bad credit or low down payments. Customers can get preapproval within just minutes of application. In addition to conventional, FHA and VA loans, this lender offers hybrid adjustable-rate mortgages and the HARP 2.0 loan program for refinancing a home without paying mortgage insurance. It also donates a portion of all closed loan proceeds to the Albie Aware Breast Cancer Foundation.
Address: 225 30th St., Ste. 208, Sacramento, CA 95816
Phone: (916) 790-5626
Hours: M - F: 8am - 6pm
Website: saccitymortgage.com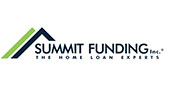 Summit Funding offers a variety of traditional loan products to suit each customer's needs, including conventional, FHA, VA, USDA, jumbo and reserve mortgage loans. The company emphasizes customer interaction for a personalized experience and loan program. It has locations across the country, including a local office in Sacramento.
Address: 2241 Harvard St., Ste. 200, Sacramento, CA 95815
Phone: (916) 571-3000
Hours: M - F: 9am - 5pm
Website: summitfunding.net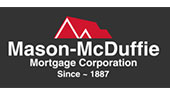 Mason-McDuffie Mortgage Corporation offers a full range of mortgage loan products, including conventional, jumbo, government-backed, USDA and reverse mortgages. The lender also works with the CalHFA Downpayment Assistance Program. Its digital loan process Purchase Assistant helps customers determine the right loan product for them by answering a series of questions about their potential home and financial situation, all without entering personal information.
Address: 2033 Howe Ave., Ste. 110, Sacramento, CA 95825
Phone: (916) 929-2333
Hours: M - F: 8:30am - 5pm
Website: masonmac.com/sacramento-ca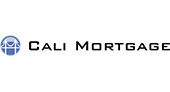 All Cali Mortgage does is offer loan products, which saves customers from the costs that big banks have. The company assists all homebuyers, from first-timers to seasoned investors. Its loan products include conventional, VA, FHA, jumbo and refinance mortgages as well as products specifically geared toward first-time homebuyers and self-employed buyers. It also has competitive interest rates and a quick approval process.
Address: 3175 Sunset Blvd., Ste. 103, Rocklin, CA 95677
Phone: (916) 367-7508
Hours: M - F: 7:30am - 7:30pm; Sat - Sun: 9:30am - 5:30pm
Website: calimortgage.com
You're signed up
We'll start sending you the news you need delivered straight to you. We value your privacy. Unsubscribe easily.