Carrington Mortgage Services
Consumer Complaints and Reviews

Carrington Mortgage is by far the best! I have talked to two of its employees and they were most patient and understanding people that I've ever worked with. Carrington didn't leave me hanging through the entire process. The customer rep was very responsive and worked extremely hard and diligently to get me through it all, I know it wasn't easy at all, but having a wonderful loan officer makes everything easy for me. I am extremely happy with this company.

They add fees they can't tell you what they are for. Today someone was going to change the locks because we weren't staying there. Due to remodeling bathrooms unable to be there. Which they were aware of. I'm paying flood ins. Nowhere near any water just a higher rate. And I have been paying bills for 40 years and have NEVER had someone I owe money to say, "We CAN'T take your money unless you pay more RIGHT NOW." Honestly who says no when you owe them and want to make a payment?

More than words how much I am grateful to this company. I have dealt with Carrington few months ago and everything seemed to be perfect. The previous company I worked with started the process with our regular bank and it was a waste of my time, I had lots struggles and everything was just a pain in the neck and then my realtor referred me to Carrington and I could tell that this company just save my life. Everything was just so perfect, everything gets done before time and I just never have to worry about anything. Everything is just smooth. I guarantee you guys, they're awesome people to do business with.

Carrington Mortgage is awful! I have funds to pay my house bill. Carrington just bought my home loan company that I was previously using. I had a credit score in the 700 it has now been messed with so bad due to negligence of Carrington. I have tried to call several times, been placed on 20 min holds, hour long conversations, sent faxes just to pay my bills. Then they put the wrong account number on payment and they consider it late and my fault. SO NOT HAPPY! JUST want to pay my bill!!!

I had damage from the hurricane in Oct 2016. I received a check from my insurance company. It was made out to my wife, myself, and mortgage company. I signed the check, sent it to them. It is now June first work has been completed since March and still no funds sent to me. Had 5 inspectors here to verify work for them. Work is done, signed different papers saying work is 100% but they changed numbers and says it's at 97 % and work is complete. Don't ever deal with these people. I have at least two hours of my time on the phone with them. A bunch of crooks.
How do I know I can trust these reviews about Carrington Mortgage Services?
790,221 reviews on ConsumerAffairs are verified.
We require contact information to ensure our reviewers are real.
We use intelligent software that helps us maintain the integrity of reviews.
Our moderators read all reviews to verify quality and helpfulness.
For more information about reviews on ConsumerAffairs.com please visit our FAQ.

I sit here sobbing because I am going through exactly what most of you all are. In 2007 I was working full time and OT plus going to grad school and having been recently divorced I set out to buy a home for my daughter, myself and my sick and aged mother. When I bought the home in 07 the mortgage was through Chase. In 2012 all of that OT, school, sick mother and disabled and sick child too their toll and put me out fully disabled 1/13/12. 2/29/12 my mother passed. Between losing my income, my mother and the small amount she was able to help with groceries and utilities I was unable to make my loan that was at THAT time 695.00.
I went through the Tennessee Save My Home and got a reprieve for 3 years, during those 3 years we barely kept food on the table between waiting for my SSDI to start, my new husband who'd had 3 strokes back to back and the only income coming in for a time was my daughter's disability. My husband finally got his started 9 months later and mine began in Sept 2012. When the TSMH reprieve was over I had been told by the rep to do a modification to lower the payments. I began that process May 2016 with Chase. I was on the phone and in pretty much constant communication with Chase all of this time. Chase continued to tell me that my loan mod was in with underwriters and finally was told that I had been approved to start the trial period of the Mod in October or November 2016. Pay the amount of 620.81 by the 3rd of each month for 3 months and then it will be made permanent. So that is what I did.
I had spoken with Chase within a matter of days when I got a letter from Carrington MS stating that they had purchased our loan from Chase. So of course in a panic I am on the phone with BOTH of them immediately. Chase told me that CMS was taking over our loan and it was their understanding that those of us who were in the midst of our loan mods that CMS would honor the agreements made between Chase and myself. CMS stated the same thing to me. So I just decided at that point to make ALL of my trial payments by MoneyGram by taking cash from my checking account and even though it was costing an additional between 12.00 and 20.00 a month it gave me peace of mind that that money was almost going from my hand into theirs.
Each month I would call into CMS and check in because I was getting notices that our loan was behind on payments (of now over 4k) and each time I would call the CSR would assure me that those were being sent out automatically because the loan mod dept and that dept didn't "communicate well". So each month I was assured that my payments were being made on time and that everything was "fine". So week before last I get a call from CMS while I was in the shower and called them asap when I got out. When I spoke to the CSR he stated to me that the Loan Mod had been handled incorrectly and that "basically Chase's paperwork for the Mod ended with a ..." So of course I panic and ask what did that mean for us? He said that I needed to either send in the 4k OR begin the loan mod process with them from scratch. So he stated he would send out the packet for me to start with.
A week later and still no paperwork, I go out to check the mail and there is a yellow letter stuck in my door that a Rep from CMS had came by to verify that the house was still being lived in by the owner and that they were sorry they had missed me. So I call them again. I told them what all had happened and that I still had not gotten the Mod packet. I was then informed that the loan mod was in fact a forbearance and not what I had been told by numerous of their CSR AND Chase's as well. I am not a cryer. But this has completely gutted me.
I this past Friday gotten one of the packets in the mail and was filling out Saturday and had some questions and called in. Turns out I need to fill out the packet for ALL 3 of us, separate packets. I asked if there was a link online that I could go to and fill them out and once I got off the phone with them began filling out again. When I filled out the paperwork for Chase to do the same thing you could fill them out and save them and upload to their website. With CMS you have to print out and scan back in and no one informed me of that nor was it anywhere on the website. So I contacted them through the chat option and at that time the CSR told me she would send out 2 more packets. Today I go out and check the mail and I had gotten an annual escrow report that was beyond confusing so I called again.
Now mind you when I originally bought the house it was a fixed APR because I wanted to be sure the payment wouldn't go up constantly. The payment at that point was 695.00 because I had my mortgage include taxes and insurance on my home. The actual house payment is supposedly 530 or 560. We had an ice storm in 2016 and part of a tree broke off and crushed the back patio and one of the dog kennels. So we were told by Chase that the escrow was short and the payment would have to go up from 725 to 865. THIS time with CMS it was going to be 970 because of a 700.00 insufficiency in our escrow which the CSR couldn't tell me exactly why the escrow payment went up only that Chase had "calculated wrong". I am at a loss as to what I should do now.
We rescued special needs small dogs when we were able to and now we still have quite a few of those special needs dogs and I just don't know how we are gonna even find a rental that will be 1. Affordable 2. Allow dogs. I am broken hearted to be ultimately losing my home as it seems by all accounts I have read here. When I spoke with a supervisor a few minutes ago I again asked why the escrow was causing the payment to go up again and also why I was having to re- fill out all of this paperwork again and why CMS couldn't take the contract Chase had me sign for a loan mod and just add an addendum for me to sign off on and she stated that what I had signed was for a " forbearance and why was I this behind anyway?"
I am 50 years old and have worked all of my life, sometimes more than 1 job since I was 15 and lied about my age so I could work. All I have worked for it appears I am going to lose. I am definitely interested in a Class Action lawsuit but don't even know where to begin. I live in a rural town and this place is very much based and ran on the "good ole boy" system and none of these lawyers are gonna be interested in something like this. If anyone can help me with who I should be contacting PLEASE let me know. I DO know that on these communications CMS has sent there is a number listed for a HUD counselor that I am going to try and reach out to as well to see if they can help me. If I find out anything that can help us I will try to find a way to let you all know as well.

My mortgage was sold in November from Chase to "American Robbery system" aka "Caringlessthan" aka Carrington. They immediately started losing payment that cleared my bank account and charging me late fees. Then upon locating my payments, blamed the losses on me and refuse to retract the fees. The staff is borderline brain dead or just high on some good stolen money drugs, and persistently display the customer service skills of a spoiled two year old! If there is any way to avoid having this company responsible for your home find it. I had my home for seven years, never late on a payment and never a problem, but within three months of Carrington controlling my mortgage I have received false late fees and notices! Thanks VA for allowing companies like this to screw over another disabled Veteran and his family!

Use this company! - My loan was recently sold to Carrington back in December and I couldn't be happier. I was always having trouble getting ahold of Chase to help me with some payment issues I was having. Every mortgage company I've ever worked with has had terrible customer support but Carrington has been pretty good to work with. You can't pick your servicer but if you're lucky you'll end up with Carrington.

WARNING do not use these people. If you don't believe me, just google them. Some people are calling for a class action lawsuit for the way they handle business. They have the absolute worst customer service I have ever dealt with. They bought my mortgage from CitiMortgage five years before the end of the term. They have misapplied funds, blew up my phone with their harassing calls and filled my mailbox to overflowing with their collection letters. I have never been late. In April the payment went up 62.00, my bad I thought it was May.
First I find out they reported me to the credit bureau as over 30 days late, mind you they had my payment less the 62$. Just didn't apply it. So now there is more money in the escrow account than the payoff on the house and guess what, they sent me a foreclosure notice. How damn stupid is that? Not just one but two to me and two to my ex husband, registered. So be aware - they are your worst nightmare. If you have a CitiMortgage make sure they don't sell it to these dumber than a box of rocks company. I will be calling them in the morning and telling them to pay off the balance and send me what is left of the escrow. If they don't send it right away I will turn them over for collection. So beware. DO NOT USE.

I typically don't write reviews. I wanted to write one last fall but decided not to. But I agree with so many frustrated consumers out there. Carrington Mortgage and their practices need to be investigated! No joke! Besides being harassed for a payment on the 2nd of the month, God forbid you have an INSURANCE CLAIM! They will keep your insurance check, make you jump through hoops, find a contractor who is willing to wait forever to get paid. Unless you have money in your savings to actually get your repairs done in a timely manner, and hope you, at some point, get the money from them for your insurance claim, your home will sit in a disrepair. I'm sure they make interest on the money they sit on while you keep hitting a brick wall. All for the sake of "monitoring the repairs".
If they want to monitor the repairs they should take over the repairs as well and find and deal with contractors who are willing to play by their "rules", and wait -and wait - and wait to get paid. What it comes down to, Carrington doesn't trust you! My mortgage too was sold by BoA. Don't know who is a bigger joke. Last year our area was hit by one of the costliest disasters in our State history. I had contractors walking out on me because they weren't willing to wait or deal with Carrington. That tells you a lot.
After fighting with Carrington for them to release the insurance check back to me so I can start the house repairs, I had to reschedule already scheduled repairs. We had baseball size hail coming down for about half an hour. Shingles gone, in spots down to plain plywood, broken windows, yard trashed, fence needed to be replaced. This storm affected over 33,000 homes. So good luck finding someone who was willing to wait for a payment. Money talks. They were going where they were getting paid on time. This storm happened in July. Because Carrington wasn't willing to release the insurance check to me I had to cancel already scheduled roof replacement for September. We live in Colorado, it starts snowing in October!
I fought with them over the money, and after threatening them with a complaint to the Attorney General and FEMA, they finally released the check to me. At this point, the earliest I could schedule roof and windows replacements was in December! All for the sake of "monitoring the repairs". I believe us consumers need to request to have them investigated. Nothing more frustrating than you wanting to pick up the broken pieces and start rebuilding and you can't. It's May, and I'm still dealing with them! Whenever I refinance or buy a new home, trust me, Carrington is NOT getting my business.

If you are buying a home or refinancing your existing home DO NOT USE this sorry crowd!! I have never been bothered by a company as much as I am from this crowd! I pay them on time every month but for some reason that's not good enough for them. PLEASE BUYER BEWARE!!

Carrington Mortgage really helped us out both in financing and educating us on our home buying options. I wasn't very knowledgeable about the process prior to working with them, but after several times of working with the company I have learned a lot. The staff was very friendly and knowledgeable. I really had a good understanding about the benefits of a no cost mortgage. Kudos!

Communicative all throughout! The customer rep always picked up the phone every time I called! If not, I quickly got a call back, and whenever I sent emails, I got a reply to every email no matter what! Questions were all answered comprehensively. Needless to say, you will not go wrong with Carrington and its team! I refer this company to everyone I know! No doubt, by far the best!

I was issued an insurance check to fix my roof. I sent the check to Carrington and they cashed my insurance check and applied it to my principal on my loan. Which I have now found out that it is illegal to do this. They are now telling me that it will take 2 weeks to get my money back. Also weeks before this they told me I was short in my escrow account and raised my mortgage 250.00 a month. I caught the mistake with the city where I live and Carrington told me they will fix it but first I needed to send them 800.00 to fix it. Is this a joke? Can they do this? I feel like I am being scammed.

I worked with another mortgage company prior to them, but nothing went good for me. I'm so thankful I've found these professionals through the recommendation of my sister-in-law. The process was as seamless as it can get. In addition to that, Carrington was able to provide invaluable advice on the nuances of the deal. They suggest ways to go forward that would give favor to the best of my interest. I learned quite a few things during the process, even though I have been through it multiple times before with other properties. I highly recommended this company!

This company lies and steals. I have the same experiences with so many reviewers that we were forced to pay fees and escrows. I carry my own insurance yet they insist to have me pay insurance escrow account on a higher rate while I already paid my own insurance. They refuse to talk to my insurance agent. I have faxed my proof of insurance so many times to the # they provided but they keep claiming not receiving it. Then they keep assessing late fees because the payment didn't cover the added fees and escrow they unlawfully charge. Therefore creating a snowball like a loan shark, the payment keeps getting bigger.
Calling the customer service is a nightmare. They are rude and drains you out. In the end nothing gets solved and leaving me feeling helpless. This is robbery. Reading complaints of so many people in various situation all taken by this company, it's clear that they are a fraud. We need to file Class action law for justice. We are slaughtered as individual borrower. The only way to get our money back is to file lawsuits together.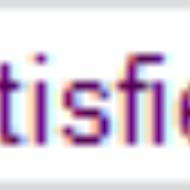 I've used this company twice and I always have been satisfied with the quality of services they've provided. That's why I have been totally shocked lately upon seeing lots of one star reviews on this site. They were the most reliable mortgage broker by far I know within the area. All transactions were made easy and fast and the customer rep has an outstanding communication skills. Based on my personal experience with them, I can guarantee they will do an excellent job.

I have never been so furious with a company in all my life. My April payment was made and I have a copy of the check and proof that they cashed my check. However I received a notice that I was a month behind and now owe double my payment plus late charges. I have spent hours on the phone with their customer service people who all assure me that it will be taken care of but it's now May and it's still not corrected. How can a company expect me to feel comfortable sending them a payment for May when they lost my April payment and don't seem to be in any hurry to find it or correct their obvious mistake. I will be refinancing my house which sucks because my interest rate will be higher when I do, but it seems to be worth it to get away from such an uncaring and poorly managed company.

We were hit by a major hailstorm in July 2016. Our insurance company put our name in Carrington Mortgage Services on the insurance check. We are trying to do all the repairs from that storm and are having major problems getting the funds from Carrington! At every turn carrington has changed the rules! They want us to use only licensed contractors & if it cost us extra money out of our own pocket they don't care & will not reimburse us for out of pocket experiences! I can understand this for the roof but not for paint, fence, windows, anything that either I can do or hire someone to do that doesn't have a contractor's license & is not required to pull a permit! They expect us to pay for 14 windows and a paint job out of pocket and be 100% complete before they will release the funds!
We are behind on our mortgage with them because if a loss of job and being owed thousands by the owner of the company I used to work for but carrington wants us to pay for these items out of pocket! It's almost like they want to force us to go into foreclosure! I have talked to them over 50 different times & every time I get something different from them! They've told us to do one thing to receive the funds then when we do that they change the rules & tell us we have to do something different! It's very very very difficult to talk to someone in charge and when you do they are rude to the utmost extreme! If they are holding a few thousand from us, how many other people are they doing this to & where are they putting the funds? I can never get an answer about this issue! All we want to do now is finish the repairs but we can't do it! This is a horrible company that I believe is committing fraud!

Since January 2017 I have been dealing with this crap of a mortgage company. The customer service reps are the worse. They are rude and do not know how to handle cases. They leave you on hold for a long period of time and when they get back online they give you an attitude. I have had to use profanity because these folks are the worse when handling my situation. Back in Oct 2016 I had a flood in my home to which damaged my kitchen. The insurance company got involved as I called and place a claim. After they took 3 months to send payment. They sent the payment on behalf of my name and Carrington. Carrington Mtg in turned has made my life a living hell since. They expressed that I needed to get paperwork signed and returned to them. When I sent in the forms they claimed it was done incorrectly. They never did explain how to fill them out.
Came the present time I finally thought I was going to receive my insurance check to finally pay for my kitchen cabinets to Home Depot and to date they have not release funds. They want me to get the paperwork done all over again. Since January I have been going back and forth with them. Cody the "Supervisor" does not return calls and when you try to call her she is allegedly busy. All the customer reps have different stories each time I call and they all have a different paper they claim they need. They last told me yesterday 42517 that I would need to go back to Home Depot for them to fill out all of the paperwork so that they could release my insurance claim funds to me and them. I have gotten no reprieve and just a bad headache or flair up of Asthma because they aren't cooperating. They waste your time and have the worse customer service reps ever!!! I WOULD NOT RECOMMEND TO ANYONE THESE PEOPLE. THEY ARE THE WORST.

This organization is playing games with the customers. I apply for mortgage assistance since lost my job under the HAUMP. They asked me to send a check for the agreement. Sent the check certified mail before the due time. The postal service misplaced the envelope and the check was as received. 3 day later. They remove me from the program and started foreclosure activities. It did not matter that I got a letter from the postal service indicating that it was their mistake.

My Bank of America (BOA) Mortgage loan was sold out to Carrington Mortgage back in December 2016. I had not received any notification from either lender about the transaction. I discovered this when I went online to pay on my BOA credit card account and noticed that my Mortgage account was no longer showing under my active accounts. I searched the entire BOA website to find any trace of my mortgage account, to no avail. In not seeing the Mortgage account, I called BOA to inquire as to where my Mortgage account had gone and asked if they might be experiencing some IT technical difficulties. I could not locate ANY information, past history, or present, that had anything to do with my home loan I had with them.
It was at that time that I was made aware that my account had been sold to Carrington Mortgage. I asked BOA if they could provide me with contact information for Carrington Mortgage and also requested an account number that could be associated with the transfer. I had semi-monthly auto payments set up with BOA and asked them what had become of the funds pending that would make up the 1st half of my next scheduled payment. I needed those funds so that I could make payment in full with the new lender when the second half of my payment became due a few days later. They told me that the funds were transferred to Carrington with the loan.
Where I had the payments set up with BOA to pull out ahead of schedule so there would never be an accidental past due or late hit against my account, somehow, the second half of my payment that should have gone to paying the scheduled payment for the 1st of the next month, was now the deadline for my payment of the current month going past due??? This was mind boggling to me.
When I got in touch with Carrington to arrange making my payment, they said that they were only showing a partial payment and informed me that it could not be applied to the loan unless they charged me a service fee for the transaction. I explained that I would make the 2nd portion of the payment, so they would not have to take a partial. Still they said they couldn't accept even a portion of a payment through their pay options without charging a premium fee.
I then asked her to check to see if the fee could be waived, given the circumstances behind the way the loan was transferred. I didn't have as much of a problem in paying the service fee, as I did in the way my loan had been handled. I felt that I should not be penalized for the lack of organization in the way my account had been acquired; especially since I had not even been notified at that point. She said that she would have the supervisor call me with an answer and insisted that I still had 60 days before there was any threat of the account being hit with past due or late fees.
I spoke with another CSR the next day, asking more questions, and trying to get my payment in timely. She explained to me that I should not be worried about submitting the payment online, and suggested I just mail in the 2nd portion. This rep reiterated that I had 60 days before anything would count as past due or late. I still had 2 days left to make my payment, and I had not even let my account go past due while trying to figure out a way to avoid additional fees that I should not have been subjected to, when a letter FINALLY arrived from Carrington informing me that my loan had been sold by BOA and that they would be servicing the loan... AMBIGUOUS is an understatement!!!
The letter showed December in the date at the heading of the letter, and then in the body of the letter; they stated that BOA had sold my loan to them in October 2016. ALSO, I received a letter of default on the mortgage demanding payment while threatening collection activity and foreclosure. I was LIVID. I knew for a fact that I had continued to make payments to BOA through December and I was diligently working to make sure my payment did not even go past due for the current month (not even accounting for the 60 days grace period), let alone into default.
I was beginning to get REALLY BAD VIBES about the whole situation, so I called Carrington again, and told them that I would make a full payment through the ACH "AND" pay their fee just to get things under control. I also asked them to hold the partial payment that was sitting online, so that things would get squared away when I set up auto-payments. The lady assured me that the letter should never have been sent because of the 60 day grace. When I asked her about the back-date of October, she said not to worry about it. Damn straight I am going to worry about this!!! This is my home and I have never missed a single payment and have never even been late; a letter of default??? I wanted to go off on her, but refrained. I've invested my entire life into this home and have 6 years left to pay on it in 5 years I reach retirement age and would like to be able to take advantage of it when my time comes.
The rep mailed out a letter with their routing information so that I could take it to BOA and set up auto-payments through them. I faxed Carrington the letter provided by BOA that listed the account information needed and the authorization for Carrington to auto-debit my account. I double checked all account and routing numbers for accuracy before I faxed the authorization form back, because Carrington very vividly states that they are not responsible for incorrect routing or banking account numbers and will penalize if numbers are not correct and they have to bounce the payment back. I faxed the document so that there would be a digital footprint to show that all numbers were entered correctly. They had told me that it would take a few weeks, so advised me to continue making manual payments until auto pay was adequately set up.
When I went to make my next payment, the partial payment funds were GONE. I called them again and asked what had happened to the partial payment. They said they didn't know what it was for, so they applied the extra funds towards principle. Although I had talked to MULTIPLE people ranging from reps to supervisors, where I had documented names, times, and dates of the conversations, apparently no notes were made on the account to show the funds were designated for the next payment.
I demanded to speak with a supervisor, who told me the funds would be moved back into pending so that I could use them when making my next full payment due in another few days. We've already been going back and forth by this time for a couple of months with NOTHING but headaches and struggles to keep them from botching up my credit with their incompetence or deliberate mishandling of my account. The supervisor said they would remedy the error, and not to worry about making the payment up.
2 to 3 days passed and the adjustment still had not been made. I'm on the phone again. This time, the supervisor was not available. The payment would be due again the next day. Not to take their word on ANYTHING, because I do not feel they are to be trusted; I made another payment in full through the ACH. The people that I did talk to, when I asked them if they had got my fax for auto-pay, they said yes and gave me the day where it was supposed to begin drafting.
I watched the Carrington website like a hawk, and waited to see how they handled the auto-pay once it went into effect. The payment first posted on Carrington, but when I checked my account with BOA, nothing showed as pending or posted. I called BOA and asked them if they had anything hanging out there for Carrington and they said no. I called Carrington a couple days later when it began getting closer to the due date, and they told me that they payment did not go through; saying I had provided them the wrong account numbers. I told them that I was sitting there looking at the FAXED document that I could provide digital copies of the transmission of it, and told them I was beginning to grow weary with all of the mishandling going on with my account. Again, they told me that they would get it fixed, not to worry.
By this time, I'm telling them that if I have to continue chasing after this just to make a payment, that the next phone call will be by an attorney. Still, yet another time I had to used the Pay Online option to make a full payment. They are announcing currently on their website that their Payment Option fees will be going up May 1st and strongly encourage all members to take advantage of their automatic payment feature.
The gentleman I spoke with last had said there was a digit missing off of the bank routing number, and I told him that it was definitely an error on input, and encouraged him to look at the actual fax. Told him that if he couldn't find it; I would happily send him a copy of it. Anyway, he seemed to be concerned and appeared to exhaust a lot of effort in the two of us getting the Auto-Pay set up correctly. I took screenshots of EVERYTHING, including the bank routing and account numbers, my agreement to terms, and the dates and amounts the account was to be drafted. I also took a screenshot of the confirmation and date where is said the auto-pay had been successfully set up and the next scheduled dates for draft would be Apr 1, 2017 and Apr 15, 2017.
The auto draft for Apr 1 didn't pull and when I went to the CMS website this morning, there was NOTHING showing as having any auto-payments set up. I made another ACH payment in full today and paid their fee again. I'm waiting to see if they go to pull the auto-draft out on the 15th now; doubt that will happen with no data under scheduled payments. I am ALL FOR A CLASS ACTION Lawsuit, and I think that many of you out here have been experiencing a lot of the same frustrations and grief.

Where do I begin... I had an insurance claim with my insurance company no less back in October 2016. January 2017 this idiot mortgage company took over and stated that they could not release any checks because they would be monitoring the claim. After countless paperwork back and forth they still have yet to get it right. My kitchen is falling apart and no one over there cares. Everyone I call a new idiot gets on the phone to express yet another paper that they need or are missing. I have been paying my insurance every month and because I went through a modification with this idiot mortgage company they stated they need to monitor my money. Really?
After countless paperwork signed off by Home Depot to release the cabinet order they sent me the check in the wrong person's name. I am stuck and can't get no reprieve from Carrington. They are trying to see if they will release a new check to Home Depot. Key word "see" my kitchen cabinets are warped being repair and this mortgage company won't release funds that are mine from the insurance company. The insurance company and this mortgage company should be called dumb and dumber. Every time I call them I flare up. My Fibromyalgia and scoliosis kicks in. I have already slipped and fell in my kitchen due to the extensive water damage I had and they going to "see" if they can release my Freaking money.
This company is a pure joke. If I knew then what I know now I would have not signed off with them. They are the worse. Universal Casualty is also named the worse 10 companies in the state of FL. Carrington Mortgage is right there neck and neck with them. Customer Service reps have no idea what they doing and haven't been trained properly. They leave you on hold then come back to give you more bad answers that make no sense. This company has no clue how to handle a insurance claim and are even more worse when it comes to giving the correct answers. They are rated 0 stars. If I could swap out mortgages I would.

I am only giving Carrington Mortgage a 1 because 0 is not an option. My mortgage was sold to Carrington by Chase. I was with Chase for 6 years when I needed to modify my loan due to a 250.00 increase in my payment. After I was approved for the modification & told by Chase they would tack on the difference to the end of my loan, they sold me out to this evil company. I got a letter stating that if I did not pay back all the "late" payments (the difference in the modified amount) they were starting foreclosure process. This gave me about 2 weeks to come up with over 2k.
After paying that amount and putting 432.00 in an escrow account (because I knew that was going to be their next move) they still claim a escrow shortage and raised my monthly payments from 809.79 (they were 670.70 with Chase) to 853.00. STAY AWAY FROM THIS COMPANY!! They will lie and cheat you until you are forced into foreclosure. AND IF you modify your loan with your mortgage company, they will sell you to another company like Carrington who specializes in stealing people's homes. BEWARE of Carrington, they are NOT a Mortgage company, they are a debt collector.

I was set on fire 6/1/16 by my daughter's father. I was in a coma for 14 days. My family tried to call and pay on my account but because they were not authorized to do so they would not let them. I woke up on June 14th. I attempted to pay the note on that day but the site was down and it was too late to call them. I called the next day to pay. They had applied the late fee. I asked would it be possible to remove it due to my current condition. They said no. We paid the late fee.
I was receiving long-term disability which is only 60% of my pay. I fell behind on the mortgage because of this. I spoke with customer service and they did not help me with any solutions. They have since put me into foreclosure on 3/28/17. One week before they sent me modification paperwork, which I filled out and sent it express mail. I heard from them today and they are still requesting more information from me. This has to stop. We all need to come together and figure out how to handle this unprofessional company.

My mortgage was sold to Carrington MS in late 2016 and I've had nothing but trouble ever since. They increased my mortgage due to an escrow shortage. I paid the escrow shortage in full to keep my payment from increasing so much and they never applied to payment to the escrow. I was given wrong information several times when calling customer service to try to rectify the situation. I have been dealing with this mess since mid-January and it's still not resolved. I'm already sick of dealing with this company and don't like their tactics. They just keep taking more and more money from me.

I've had several mortgages with different companies over the years. I have never had ANY of them call me on the 3rd of the month asking me to make a payment! I've always heard there was a 15 day grace period before they add late charges etc. Talk about harassment. Don't they have anything better to do than to bother someone who pays well before the end of the month like clockwork? THEN, they keep calling me asking me to refinance with them. Are you serious? Never in a million years would I be chained with such a crappy company for even longer!

My loan was turned over to Carrington from Bank of America... Fell behind after being hit by drunk driver... Have Sent every document requested by Carrington (fyi, they have old 4506 form on their website, they ask to fill out) to modify... more than enough income to modify, in process, phone calls daily 400 faxed documents, AUCTIONED home during process, had different answers from different employees... FHA mortgage, has rules and guidelines they ignored. They Sent a packet offering 2g to leave home within 2 weeks. Anyone know who to contact at FHA to complain???

I was 1st with the Bank of America and for a year they made me send again and again the loan modification forms. Then they send me to Carrington and had to start all again for a year and me think they have the people that answer trained to make up excuses not to go ahead with the modification and then I was still on the loan modified process and no news and for my good luck a coworker of my son was searching for a home and he saw my home in the foreclosure list even though I did not receive any documents or any response from Carrington at all. I had to go into bankruptcy to save my home. And then they was sending now the loan modification approved. I can't cancel the bankruptcy. They WILL TAKE MY HOME. They are trained to take homes. Don't understand why??? Why the lies??? Is incredible how can they get away with so much.
I then I even got a letter from BANK OF AMERICA to fix the problem. I even when I am in bankruptcy since December the Carrington company has not filed the proper paperwork to the trustee to settle the debt. It is incredible. My lawyer said that they have a May deadline... OMG May... AND THEN I HAVE AN INSURANCE CLAIM since June 2016, they took the check for repairs and do not want to give me the insurance money until this day. I am sending a NOTARIZE letter swearing that I will make the repairs and then they will send the money they took from my insurance company. Crazy.

A few months after my refinance, I received a letter that my escrow was short and the payment was going up. Later I found out that the Ellie Mae loan originator miscalculated the monthly payment making the escrow account over $600.00 short. I have called the loan originator and Carrington multiple times with no return calls and no answers to this. Then I recently received a notice that monthly service charge of $5.00 would be added to my payment because they want me to use automatic debit instead of bill pay that I have been using since I made the loan. They are the worst I have ever dealt with.
Carrington Mortgage Services Company Profile
Company Name:

Carrington Mortgage Services

Website:

https://carringtonms.com/