Capital One Mortgage
We're on a mission for our customers—bringing them great products, rewards and service. We're here to listen and to help!
Consumer Complaints and Reviews

Although I was a 7-year client with Capital One who never missed a mortgage payment, I was treated like anyone off the street for my refinance. My loan processor, Yolanda **, was consistently unresponsive (took more than 72 business hours to return phone calls on TWO occasions), was also negligent; in that at a very crucial time when underwriting needed documents, she went on vacation and did not notify me did not leave ANY such message on her recording stating when she left/for how long she would be gone and MOST importantly she did not leave a designate for my account to follow-up with me in case of an additional questions. For this reason, there was a crucial question on my debt-to-income from underwriting, and because no one informed me, underwriting DECLINED MY LOAN. I had to find this out by calling customer service, since I had not heard from Capital One for over 1 week!
The new loan processor given to me was Lewis **, who was of course very apologetic for the inconvenience of my previous experience but who also did absolutely NOTHING to speed up the loan process although he had SEVERAL opportunities to do so -- he stated on two occasions that essentially it wasn't his problem and it would be against the fair lending act which he either has never read or simply uses as an excuse not work.
Lastly, Lewis went on vacation as well (surprise!) and while at least this time he DID provide a replacement, Nicole **, who was laughably incompetent -- as an example she sent an email verification form to my HR director WITH THE RETURN EMAIL ADDRESS MISSPELLED. He caught it the next day when he got the bounce-back (He forwarded me the email as proof; she wrote: "Please return to either **." Can you spot the mistake which cost yet another day in this process???). She mispronounced my name repeatedly on every phone call, sent the wrong form to HR for verification (should have been current not previous employer) and asked for my tax return documents, which were NOT NEEDED if she had bothered to check with Robert. Also, there was an email sent to my insurance company with STATE FARM misspelled in the subject line. Just sloppy and unprofessional.
All of these small mistakes added hours and days to this process, as well as gave Capital One a very unprofessional and sub-par appearance not only to me, but to everyone involved in this process. What started as what SHOULD HAVE BEEN a very simple refinance from an existing customer turned into a nightmare that took over 90 DAYS to close. And I actually went through the customer advocacy team (VERY misnamed since they couldnt care less) to allow them to take responsibility and make this right but instead they simply stated it's the nature of the industry. No it's the nature of Capital One's horrendous lack of professionalism, customer service and critical thinking overall. STRONGLY advise everyone to take their business elsewhere.

A complete waste of time. I have been a customer of C1 for many years with excellent credit score. After 1 month of sending them all required forms and doc. I was declined on a small 40k home equity line of credit. I tried my local bank and got a mortgage for 130k cash into my personal account to use as I want on the same property. Don't waste your time with C1. I already did and I would not recommend to anyone!

I wasted 1.5 months and who knows how much money working with C1 Home Mortgage. I first went to them over the other leading mortgage companies like Chase, US Bank, and Bank of America, because C1 had a promotion for 100,000 mileage points on my Venture credit card. C1, first off, is a new mortgage player. They aren't established or experienced like the "big 5" banks. C1 also is only stationed in East coast, making phone calls and working in person very difficult, if not impossible, if you are buying a home on the West coast (like I was). They first made me wait 1.5 months for a ** appraisal which is ridiculous. The home is vacant and empty ready to inspect but they took their sweet time. Anyways I waited the 1.5 months... AND THEN when the report finally came back, they said "Sorry we can't finance the home because it doesn't have central heating". Although the home has electric and gas heating, APPARENTLY they require central heating.
This is impossible for anyone to have known this ahead of time of this ridiculous requirement. I called other big banks like Wells Fargo and they just laughed. They said no banks would have such picky standards for central heating... So I was forced to find another lender only after wasting the whole 1.5 months of waiting to be rejected for central heating. Aside from their terrible handling of the situation, they are not professional or knowledgeable. Both my C1 officers that I worked with, Penny and Krystal, are both just so inexperienced and really unintelligent. Despite numerous times reminding them how to spell my name, they STILL get it wrong every time on emails and paperwork.
I would assume when dealing with $100,000+ in money loan, you as a company would want to make sure the papers are accurate. I mean really... A name typo EVERY TIME? It's funny because I never met them since they are on the East coast, but just the way they talk and handle their work I can tell they aren't the smartest of the bunch. Anyways, I really wish I had read the reviews for C1 ahead of time to save me so much money and time. It appears this is a common issue with them. STAY AWAY FROM THEM! I canceled all my C1 accounts and credit card with them. They are just horrible ruining people's home buying experience. You can't go wrong with Chase, BoA, or US Bank, trust me.

I do not recommend Capital One. It's a waiting game. Scary situations. It's the unknown... Uncomfortable, stressful!! Last minute conditions. Escrow may not close in time. Penalties!!! I complied to all of their demands. Not there's additional conditions that could have been handled weeks ago... Back and forth. Same q&a. I'm tired and frustrated. Should have gone with another lender. "My bad."

After banking here for 20 years we will be moving our accounts. We were encouraged to apply for a home equity loan by our banker at the branch, with his manager's support (Lancy ** - DC downtown branch). We told them upfront that our house is unusual and we were concerned about the appraisal. After over a month of processing, the appraisal came back at $200k less than it had been appraised by another bank 9 mos. prior! Less than the tax assessed value! We wrote to ask for help and NOT A SINGLE PERSON responded.
Called customer service (Alex) and was told we could "appeal" by obtaining our own appraisal and providing justification for appeal. It was clear that this was highly unlikely to work out. We received a form denial letter in the mail a week later, STILL without a single call or note from our so-called "banker" or any of the processing team members. This bank wants cookie cutter customers and cookie cutter loans. We are going to a bank that treats customers like people instead of numbers.
How do I know I can trust these reviews about Capital One?
851,761 reviews on ConsumerAffairs are verified.
We require contact information to ensure our reviewers are real.
We use intelligent software that helps us maintain the integrity of reviews.
Our moderators read all reviews to verify quality and helpfulness.
For more information about reviews on ConsumerAffairs.com please visit our FAQ.

I bought a home using Capital One Mortgage. I paid off 20% pretty quickly to remove PMI. I provided a written request and met all the other criteria to have the PMI removed per my contract. Capital One still will not remove the PMI. They are in breach of contract.

They were very deceptive from the start with a refinance loan application. After a brief discussion, I agreed to let the representative pull my credit report. We have approximately $250,000 equity in our property. I was told my husband and I needed a 50% Debt-To-Income ratio, then it was 45%, then finally BELOW 43%. Every time we were presented with something that needed to be explained or proven, we did it. They were presented with extra income that was certifiable and I was told they couldn't use it. We were told we needed to pay off a $38,000 vehicle loan. We agreed. We were told we needed to prove an annuity could support 3 years of $12,000 withdrawals. We proved that. We were told that we needed to prove that a car loan that we co-signed on was not paid from our account. We agreed.
Every hurdle we jumped, they put up another one until they were successful in getting the application declined. They kept changing the requirements until they KNEW it wouldn't get approved. How do you tell a potential customer that they need a 50% DTI, and once the customer is successful getting to that point, they lower it 45%, customer gets it to that, and then finally to BELOW 43%?! Crazy, right? Deceptive, right? Misleading, right?
I would not advise anybody to get a home loan or try to refinance with Capital One. They need to be truthful upfront with customers and not change the requirements during the process just to get a declined result! Listen to the scenario and just tell the customer that is is a greater chance that we won't be able to help you than it is that we will be able to help you. Another unnecessary inquiry on our credit reports because of this misleading and deceptive company!

My husband and I first decided to refinance with Capital One when we received an offer for 100,000 bonus miles to our Venture Card should we choose Capital One to do our refinance. Little did I know, we were embarking on a debacle that would last well over 60 days. What should have been a quick and easy refi for us (like so many times in the past with different lenders), became a nightmare of untimely returned phone calls, missing or disappearing information that had to be faxed (and refaxed) multiple times, agents out of the office, weeks of no progress, the same questions asked over and over that were previously answered and promises of soon to come closing dates that never materialized.
The most frustrating issue for me was that I corresponded with an agent via email and telephone, who would then email/send all the requested information and details of her conversations to the underwriter (1 day process). The underwriter would then email the agent any questions they might have for me or any requests for information he/she was missing (1 day process). The agent would then call or email me those questions and requests from the underwriter (1 day process). If the underwriter had just picked up the phone and called me with the questions, this (now 3 day process) would have ended on day 1. Another frustration occurred when the agent would call me and (heaven forbid) I missed the call. When I would call back, I'd always get a voice recording and have to leave a message that wouldn't be returned until the following 2 - 3 days. (again another 3 day process)
After I voiced my frustration to the agent and her supervisor, neither one of them would return my calls or emails... And to put icing on the cake, Capital One is refusing to give us the 100,000 bonus miles on our Venture Card... I'll never use Capital One Mortgage again and I'll tell my story to anyone I know who's even thinking about getting a loan from Capital One.

On Feb 25, 2017 I got an invitation from Capital Bank to apply for a mortgage loan. I was in the market, so I did. I was assigned to and spoke with a Loan Officer by phone. He answered a wide range of my question and everything seemed okay. At the Loan Officers request, the very next day I completed a full online application and gave consent to credit check for a pre-qualification letter. Everything was said to look fine. There were several other email exchanges between us up until March 2nd. After that he mysteriously disappeared and I never heard back from him again. NO emails, NO return phone calls, NO contact by mail, NO explanation, nothing whatsoever from anybody at the company. It was like the Loan Officer vanished and the it situation never even happened.
I know things come up, but I made an application in good faith and deserve to know something. The whole ordeal was colossal waste of my time and left me feeling mystified, in limbo and wondering, what happened??? To this day I still don't know. Bottom line: If you value your time, beware, this company seems to have a huge communication problem.

Stay away. I should have gone with the reviews on here. Capital One will let you load your documents online. They say 2/3 weeks to get everything done. Sounds great. Unfortunately, after a week and I contact them, I find out (after a 2 day response time to the email) that the documents didn't load correctly, with their app by the way. So I do it all over again. After another week they want a verification of mortgage that the mortgage company didn't send. So 2 1/2 weeks later, I send the mortgage company the information they requested to release the VOM. Still 2/3 day response time from Capital One. They never received it, so they say. I sit on the phone while the mortgage company faxes it only to find out it is the exact document that they had sent Capital One the week before. I'm very confused at this point. Turns out they want 12 months of verification. Which makes no sense because that is literally my payment history and in my credit report.
So here I am on the very last day of my 30 days not getting my loan. I have let them know how I feel so I doubt they will ever contact me again. In the meantime all my household repairs have to wait, including my AC. I have been extremely stressed the last two weeks of this ridiculous ordeal. If I could give them zero stars I would. Yes you can call, but after a while they stop answering the phone. Go with another company. We will try again in a few months, since the credit takes a hit because of this crap. I can't express the frustration and anger. BAD customer service. Horrible response time.

We had a terrible experience refinancing a small mortgage loan through Capital One. It appears the people who work for Capital One, who actually help you process your loan, have no idea what their technology looks like to the customers who use it, so there's this constant dissonance between the customer and the bank. Even simple things like asking you to upload documents, and then they don't see them/can't find them. They do not operate like a top rate bank. The closing was horribly mismanaged to the point where they had to give us a credit because it was so awful.
First, they wired the loan money to the wrong lawyer, didn't tell their lawyer who was waiting for the money and then had the nerve to ask their lawyer (and us) to wait for the first lawyer to "send the money back." This is not a big loan, and Too Big To Fail bank like Capital One should have sent the money to the lawyer working with us and trusted that its own lawyer would send the money back rather than make us wait and ultimately reschedule the closing. Second, despite repeatedly correcting the information on their forms, they kept producing forms with the wrong information and claimed they "couldn't change it." We're talking basic information.
There's more, but the final straw causing me to go public on this is that I just tried to pay our first installment and of course the payment system does not work. I called tech support and he admitted the problem is on their end. What isn't a problem on their end? These issues should not affect the servicing of the loan going forward but getting to this place is extremely frustrating. Please avoid Capital One.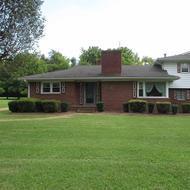 I have read a lot of these reviews and I have come to a conclusion. These people would have had the same problems at any other bank. I bought a home and used C1 to finance it. Tom ** handle everything. I only had to talk to him in person 10 times. The rest was online and very easy to do. I highly recommend everyone to use this program.

When we were looking to refinance our house and leave Wells Fargo we included Capital One because we had good experience with our credit cards with them. My first sign that I ignored was that logging into their web portal to enter my info for the mortgage didn't (NEVER EVER) work even after many attempts with their support team. Additionally it locked me out from my credit card information (took the over a year to resolve this).
My biggest frustration is that we were very clear that we were on a bi-weekly payment plan and enjoyed this because we would make an extra payment each year that would go to the principal. The mortgage team dropped the ball and didn't enroll us in this and over a year later they still say that they "try to get" our payment plan straightened out. Meanwhile this week they sent us back a large check saying we had overpaid our escrow account, applied our regular monthly payment to escrow ("because there was not enough money in escrow") and then hit us with a late payment fee because they applied our payment to escrow. WTH!!! 4 frustrating phone calls later and it's still a mess. Stay AWAY from this mortgage company.

Horrible customer service, lack of communication, closing date was pushed back twice and we almost lost the house we bought. Had to pay our car loan off because they didn't add my fiance's income to the loan for whatever reason. Only thing they care about is getting our money. All the other negative reviews are accurate. DO NOT USE THIS COMPANY.

Well just another disappointing experience w/ them again. I called them yesterday, and as Usual they never have any answers regarding my Mortgage and payment's. They are the worst of the worst banks I've ever dealt with. Stay away from them!!! They will fill you up w/ nonsense and confusion. Then they think that they are doing you a favor by just answering the phone and looking at a computer screen which is never updated w/ any new info Re: you or your mortgage.

Capital One sent me a notice that I could refinance at a lower rate with no costs. I completed the application in October and spoke with Cris ** who was going to be my loan officer. I received an email from Mallory ** welcoming me to the process. They ran the credit, I sent in all the required documents, paid for the appraisal and had my employment verified. On November 10, I received the notice that they were getting my home loan finished up and showed all the fees. A loan closing date of November 30 was set. On my first estimate there was no lender loan discount fee and now there was a current $4,444.41 fee. I asked Cris about the change and he said that it was because they thought the appraised value would be higher. It came in at $770,000 and they thought it would be $825,000. I only owe $500,000 so it was less than 80%. Since it still would lower my payment significantly, I agreed.
I kept waiting for them to tell me when my docs would be ready. On November 15, I received via FedEx another closing disclosure showing the final fees and showing my loan was scheduled to close on November 30, 2016. November 22, I called Mallory and asked when my docs would be ready. She said it was still in underwriting and would get back to me. I received no call back so I called her on November 23, and she said she didn't know what was happening. I went on to their online status LoanHub and saw that my loan had been denied for Lack of verification of employment. Our HR department confirmed that they had verified my employment and even showed me the form that they had filled out and sent in. I tried calling Mallory to find out what was going on. I then called Chris my loan officer 3 times... with no call back. I spoke with his partner Charles ** who said their was a glitch in the system as my loan was showing approved.
My rate was 3.65 for 30 years. I then put in calls to Mallory, again to Cris and a call into the manager John. I finally reached John who said he would look into it and asked me to call him back on Dec 1 and 1:41pm. I called and left him a message. I tried calling him again on Dec 2 to no avail. I called a total of 17 times trying to find out what exactly was going on. I finally reached Cris and he said he's really sorry but he doesn't know what is going on and that the underwriters are not giving him any answers. He then went on to say that maybe there was a fraud alert on my file. This is when I lost it and demanded to know exactly what was going on.
Cris said that John (his manager) will look into and call me. I think since the rates have gone up that they don't want to honor their commitment and this was their way out. TO ANY PERSON GETTING A PRE- APPROVAL FOR A NEW HOME... STAY AWAY FROM CAPITAL ONE. You will get strung along until the end and then the rug will get pulled out from under you. Meanwhile, I am going to seek out legal counsel as I really want to know what is going on.

Well, Capital One is at it again. I've been paying my mortgage bill automatically via a bill payment service. Apparently, they raised my monthly payment when they upped my escrow requirement. That's fine...if only they had made certain that I got the news of this increase. I only found about it, you guessed it, when they've sent me my latest bill that included a late charge!!! I guess, to make an even stronger point of how little they care about their customers, it turns out that their customer service is only open from 8 am-8 pm EST. This means that the entire West Coast must either get up extra-early in the morning (and ruin their mood for the whole day) to deal with their highly unhelpful customer agents, or take up their precious work time...Since ALL of Capital One's customer service CLOSES DOWN at 5 pm in the Pacific Time Zone.
It just boggles my mind that our highly corrupt banking regulator still allow banks to get THIS BIG, thereby inspiring exactly the sort of horrible service that anti-monopoly legislation was supposed to thwart in the first place. Absolutely terrible customer experience, clearly with zero interest in even the slightest improvement. I hope more of their potential customers will read my truly sincere review and choose to take their business somewhere else - although thanks to our current corrupt government, our choices are getting slimmer by the minute. I can't say enough to express my dissatisfaction with Capital One. JUST STAY AWAY from them.

I filled out what I thought was a soft inquiry on a house loan, and I was denied right away and a letter was sent to me with all false information. My husband and I have 725+ credit score, have been qualified for a house already, and have all the requirements to be approved for an FHA loan. I called the number listed on the follow up for being denied (for all fake reasons) and was transferred four times with each person saying that they are not the department that can help me and they don't know who can help me. I asked several times, I need this reversed because I don't need a hard inquiry on my credit with what seems to be an automatic denial with false information, including a FICO score that was over 50 points below than what it actually is! They transferred me back and forth with no additional information and no one to help me!

Incorrect information. Lots of it. Long hold times. Being put thru to the wrong person/department. Disconnect lines. No callbacks. No response to emails. Are you getting the picture?!? This has been going on since April AND I AM ONE OF THEIR CUSTOMERS!! Run, don't walk from this company. Incompetent and they really REALLY don't care!!

I chose Capital One because they give me a very attractive offer. I am a perfect candidate for any mortgages, 1st home buyer and good credit history. We submitted the application with loan officer and passed all the screening and even received the conditional commitment letter. A happy story? No, it's just the beginning of a nightmare. Two weeks later, the loan got denied, and reason is "DO NOT OFFER TERM REQUESTED". Our phone calls were not answered, my attorney's inquiries were not answer, no one can explain what the above words mean? I have no idea what is going on with Capital One, they really screw you up.

Trust me. Stay away from Capital One. Normally I don't like to write the review online. However, I really think I need to let people know how bad it could be. Working with Capital One is a very time-consuming and energy-consuming experience. I wish I had read the reviews here before I chose them. Everything the other reviews said has happened to me too.
I am a person with excellent credit and qualified for any refinancing at any banks. Capital One promised me very well at the beginning it would just take 45 days or less to close the deal. However, now it is 90 days now and it is still not sure. They missed the first closing day at 45 days' deadline and now they are going to miss the 2nd closing day at 90 days' deadline. I am not sure how long it would take now. Every time they requested any doc., I submitted immediately. I don't know how inefficient they could be. Now if I choose to back out, they threatened to charge me $450.00. Absolutely avoid them, especially those at Plano, Texas if you want to save yourself a lot of pain.

The experience that we have had being dragged through the mud by Capital One since mid-July is unparalleled in our experience. The total lack of communication, lack of respect for individuals, and absent customer service is appalling. After weeks of document after document uploads, and the assigned mortgage representative, who was rude and inefficient, abruptly leaving Capital One, the newly assigned representative and her supervisor were no better. We discovered that the terms of our mortgage were changed to include an additional $3000 in charges at closing. When we emailed with questions, we received zero reply from either individual.
It has been well over a week. We want nothing more to do with this company. I plan to withdraw all other accounts from them as well. Hopefully it is just the mortgage side of their business that is so horrendous. I regret not having read reviews on this website before applying to refinance with them. They wasted nearly 2 months of our energy and caused a huge amount of stress. Whatever you do, stay far away from Capital One Mortgage!!!

Stay away from Capital One Mortgage, especially Plano, Texas, mortgage specialist Boyd **. He will threaten you with $450.00, for not following through. They have a lack of communication. You contact for further assistance, and you get the runaround. I try to get my loan status, and you get "We are sorry, but were unable to complete your request at this time. Try again later." You try to complain to the Sr. Vice President office and they fall on deaf ear. Go somewhere else like Lending Tree or Amerisave. The worst customer service are the people from Plano, Texas. This is a refinance that I am doing and Capital One Mortgage can't get their number right. They can't even get the correct payout from my mortgage company, Wells Fargo. Don't trust them, go somewhere else, beware! You have been warned, by this customer, Boyd ** will screw you!

We will be starting legal action against Capital One. We were a seller on a house in which Capital One issued a loan commitment on for FHA. Two days before our closing they told our purchaser they do not qualify for a loan and are a turndown. The borrower never qualified for a loan in the first place in which the Capital One loan officer (I have e-mail from her) that states Capital One messed up. They never looked at any income documentation until they were going for a clear to close in which they saw the borrower does not qualify.
Meanwhile we went through the whole process and moved to South Carolina from NJ once we got the loan commitment since title, appraisal and inspection were completed and approved. At thought point the loan is a done deal unless borrower loses job or passes away. I have now had to pay rent in South Carolina and mortgage in NJ since mid-June because of this mess up from Capital One and we got was a sorry. We had to put house back on market and had to take an offer $40k less to get rid of the house before we go through all our savings.
The house appraised for over $25k since when we bought it in 2013 and now we are taking a major loss because of the incompetence of Capital One. This has caused undue stress for me, my wife and my son who is 2 years old. Mortgage 101 if you see a borrower provide pay stubs that do not even come close on what was stated on the initial pre-approval the loan stops there before you even provide an approval,in which this was never done. This borrower never even qualified for a loan to buy my house. Please do not use Capital One in any form when applying for a mortgage. They are awful.

These guys are not worth your time so do yourself a favor and go somewhere else. They will tell you one thing when you call to get prequalified but later they'll give different terms and rates even if their advertised rates have gone down. They are completely unresponsive via email and seem to only care about driving up the fees and not acting in good faith. They want to get paid regardless the outcome of your loan and will drag the process out. Really, these guys are BAD. Go see your local bank, at least they won't charge you 450 dollars if you change your mind.

They are terrible! I had upfront people Bob ** the licensed mortgage person that at first answers the phone. Hope the person that collects the paper work for the Under-Writers and tells you what they want. Jorge is the supervisor over them. Hope looses work, and doesn't present the Under-Writer with current papers so that they keeping asking for same papers you sent in over and over. Bob is the Licensed one, and he says he will call you back but he won't. Not one time will he call back. Jorge supervisor won't call back. The Under-Writer does whatever easy to fail you - stupid stuff. My guess is they are so crazy busy they don't care that many good income, well documented income people fail. They don't care! Capital One is throwing money away but as their stock is good guess they don't care. Going to another bank. Wasted 3 months. If I was you I would look anywhere else but Capital One Mortgage.

An offer was made on my property on 4/5/16. The buyer is using Capital One Mortgage. They have missed TWO settlement dates and we still don't have one. Even though the buyer had a pre-approval letter, they have twice gone back to get her approved. How in the world does it take them months to settle on mortgage?! Both myself and the buyer have been put under unnecessary financial burdens due to their lack of competence. Warn everyone you know about this company. They should be put out of business.

After receiving a letter in the mail offering me a great refinance rate and cheap closing I contacted them. They were great at first and offered me the best deal I could find after talking to several companies. I provided all of the requested documents and even had to pay $150 for a copy of my property survey which they needed. They hired an appraiser to come out and see my home. Then they suddenly went silent. After a couple of weeks with no call, I emailed my loan processing agent to check the status. I was finally able to get a copy of the appraisal, which appears to have met the required value on which we had made our assumptions when applying.
Two weeks later I finally went on their LoanHub website where you submit documents to find that I had been issued a "denial package". Nowhere was it clear why I would have been denied, as I had already been told that I was approved. I tried to reach three different contacts who I had previously spoken with to request more details about what had happened. All ignored my calls and emails. To this day I have never heard back from Capital One and really am not sure what happened. What I am sure of is that I'm glad that I didn't move forward with the loan. They dropped me like a bad date and didn't even offer an explanation. I have since canceled at least six credit cards which I had with them and refinanced my auto loan with another lender as well. I want nothing to do with them ever again.

I have been trying to refinance for a year now and every time I think I am close I am told they need more info or updated info. In some cases it was info already sent. To me it seems like a bunch of incompetent people handling my life. My house is looming in foreclosure and no one at any of these offices wants to really help me. I believe I have spoken to all, even got thru to a guy named John ** head of the work out division and he told me that they had bad points and problems with the program. And he is just as bad as the rest of the people in Home Mortgage and the work out program and Customer Advocacy and escalations. And yet here I am again having to resend info to idiots.

Bought a new house in Sept 2015, (it was built for me from scratch), got their 15 year ARM. In Jan, got a notice that my escrow account was too low and that they paid over 7K in county taxes. Taxes should be around $2500. Tax authority sent the money back. After days and hours on the phone, they told me that they outsourced the escrow to CoreLogic, who determined that the tax liability was over 7K. The land was part of a bigger piece before the builder bought it, sliced it up and started building houses, hence the discrepancy. But it took months for them to fix it. They gave me a false 2015 1098, messing up my taxes. I told them to issue me a new one, and they said no, the 2016 will show a refund of 7K (making whatever I pay in 2016 not deductible) so it effectively screwed up my income taxes for 2 years.
I asked for a copy of the recordings of our phone conversations, they said no, those are 'privileged.' Customer service is legalistic and hapless from the bottom up, wasted hours of my time, and just kept blaming CoreLogic, but would not provide me with any means to contact CoreLogic. I also asked to be exempt from escrow, as I only owe about $110K on a 300K house (the original loan was for about 150K. They said no because I haven't had the account for a full year, never mind the 800 credit score, less than 50% LTV, and 100K income… I went with these guys because they were cheap, and it has cost me more time and stress than it saved me in $.
Capital One Mortgage Company Profile
Company Name:

Capital One

Year Founded:

1988

Address:

1680 Capital One Drive

City:

McLean

State/Province:

VT

Postal Code:

22102

Country:

United States

Website:

http://www.capitalone.com/