Consumer Reviews and Complaints

I recently lost my job and therefore called Regions Mortgage to let them know and to ask if there were any programs in place to assist me, just in case I didn't get a new job as soon as I was expecting to. The gentleman said "yes Sir, you qualify for the hardship program" (or whatever)... what that meant was I could get a three month grace period. I got excited too quickly. The only condition was that on the fourth month I would need to pay all three months in full, plus the fourth months payment (about 8K)... lol.
But that was not all, if I took the deal they would also have to report to the Credit Bureau that I have not paid my mortgage for three months, so "yes Sir... this will affect your credit as well." How is that helping anyone?? It simply delays a bad situation and makes it worst. I guess when someone at Regions get employed, they get a $8K check up front to do whatever. If it's difficult to pay my mortgage now and I get a job three months later, where will I get $8K to pay four months of mortgage. I would have preferred if REGIONS MORTGAGE had spit in my face up front and tell me "NO!!... we cannot help you", instead of offering me this.

I bought my mom's house from her in 2003 and gave her life estate. She kept her Regions Mortgage and I have paid it since 2003. She died in 2015 and when I tried to get insurance on the house, it was in too bad of shape for local insurers to insure it. Regions forced me to pay insurance on it. A storm did 12,000 worth of damage to the roof in 2016. Regions received the money from the insurance company THAT I PAID, and refuses to give us the check to pay contractors to fix it. They insist in issuing the check to a dead person (my mother) although they have had proof of her death for 2 years. They have kept the money for the insurance for 7 months and the house continues to deteriorate. We have spent well over 60 hours on the telephone with them and cannot get them to pay the contractors. It is ridiculous! We need an attorney to shake some sense into them.

We were in the flood in Denham Springs. The insurance paid us and the check was in my name and Regions' name. We have slept on the floor of a family member's house, 2 adults and 3 children. We are being asked to find another place because their son is coming home from college.There has been $43,000 worth of work done to our home and Regions has only paid out $16,000. Our home is livable all we need are appliances and beds and they will not give us any money that belongs to us that we paid the flood claim telling us we have to be patient. Well our patience ran out.
It's been roughly ten weeks. The person that we are dealing with at the mortgage company is Andy **. He is a claims supervisor that tells lies. He tells us they are putting money in my account and after calling all week telling them it's not there on Friday evening they say it will be on Monday. Then the next week same song and dance so we have two more days until we're homeless. Don't know what we'll do. If anyone has any advice look for 5 people sleeping in a truck in our driveway. Beware people. If a natural disaster ever puts you out of your home don't expect REGIONS to help you get home in a reasonable time. By the way we also have people that have worked on our home calling us daily because they want to be paid. And guess what...Regions don't care about that either.

As a disabled person on a fixed income I missed one month's payment and was unable to catch up. Regions said I would need to do a loan modification to square things away. Turns out what they did was offer the mod. at a savings of $69.00 a month and EXTENDED the 25 years I had left to 40 more years, all because of one missed payment. Now tell me that this sounds like a company you would like to do business with. I will be 95 years old by the time it's paid off. In other words they have just forced my heirs to assume the same loan that I had to assume when my father died in 2008. What choice do I have but to be the SLAVE OF REGIONS. I'm only talking about 99,000.00 here.

I had a mortgage with Regions for several years. It was the worst experience of my life. Their communication is completely lacking. Several times I tried to pay additional funds towards my mortgage, and every time, my checks were returned to me. Even if I would simply round my payment up to the next dollar, everything got returned because I didn't pay the appropriate amount. This resulted a couple of times in a late payment. Also, as a medical resident trying to pay for a house, I did unfortunately have a few late payments. Regions sends out the standard paperwork, but does nothing to actually help you find other options. Every time you call them, you wait on hold, then talk to a different person who has to then put you on hold to review your mortgage. I received different information every time I called.
When I finally closed my mortgage after selling my house, Regions continued to take money out of my bank account automatically for over two months. I sold my home in early September, and I didn't receive my first reimbursement check until the following mid January. It is ironic that if you are late for a payment, they kill your credit and tack on interest. But they take five months, several phone calls, and multiple letters to send you a several thousand dollar check that is owed to you, and you don't even get an apology. Terrible customer service. Will never use again.
How do I know I can trust these reviews about Regions Mortgage?
883,201 reviews on ConsumerAffairs are verified.
We require contact information to ensure our reviewers are real.
We use intelligent software that helps us maintain the integrity of reviews.
Our moderators read all reviews to verify quality and helpfulness.
For more information about reviews on ConsumerAffairs.com please visit our FAQ.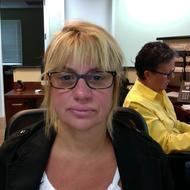 My husband and I went to Regions Bank to refinance our credit line that was coming due. First of all, it took about a year more or less, to close. They requested the same paperwork from us about 5 or more times. After waiting for almost a year and after us calling them constantly, they finally called to say that we were not approved and that we should refinance our first mortgage and the credit line together and that by doing that, we would definitely qualify and our payments would be much lower. We were hesitant to refinance our first mortgage, as we only had 4 years to pay off our home, but we really needed to refinance the credit line so that our payments wouldn't be so high.
We finally decided to say yes and ended up refinancing our first mortgage along with the credit line. What a big mistake. It has been five months since we closed and our payments are more now than if we just would have done nothing and started paying the principal and interest on our credit line. We have called and emailed Regions and they have been given us the run around as what they are going to do to correct the problem. It turns out that we are paying not only the interest and principal on our mortgage, but they are billing us for the principal and interest of the credit line that we just refinanced. They totally lied to us and we still cannot get a straight answer from them. I will have no choice but to seek legal advice from an attorney for breach of contract.

We bought our home one year ago in April of 2014. Regions is our mortgage company. We decided to refinance through Regions after the Regions Manager keep pressing us about the lower rates and how Regions needs to lend money out. Since we already had our first mortgage with them we figured it would take as long to refinance this time. I contacted a mortgage loan officer on 4/3/2014 at Regions. He ran our credit report and took our finance information and other info and said, "Everything looked good". We have around 40 thousand dollars in equity in our home. We paid a total of 600.00 for the credit check and to have the home appraisal done. Everything was fine.
This company is a joke. It's one thing after another. We have given them the same information. Over and over... So while all this was being done we opened a checking account and credit card account and an equity loan. Here we are almost three months later still waiting. We took a equity line out just because we were refinancing with the same company. You can never get these people to return any calls or emails and then when you do get a hold of them it's some other story as to why it's taking so long. So fed up with this company. Going to another company and closing anything down with Regions at this point. This is a terrible bank.

I am a divorced 56-year-old woman trying to start a new life (late in life.) I applied for a home loan on March 9,2015. Pre-qualified with no problems... and that is where the nightmare began. My Loan Officer **, a seemingly nice lady told me that as soon as I found a place we were ready to move on my loan. Long story short found a condo within a week and was under contract March 13th. Got my homeowners done that day. Inspection and Appraisal done the last week of March. Ms.** said we were good to go as soon as the title search was complete. There was a snag with title but it was cleared up by the end of April. Now, we are ready to close first week of May... No.. ** had another condo report that needed ordering... another 250 dollars. Why was this not done already? Always got the runaround and lies.
My loan was not approved the first time as ** did not know she could do a short form instead of long. That's when she stopped answering my emails. I had given 60-day notice at my apartment and HAD to be out May 23. I was assured that I would close by then. Didn't happen. She emailed me and said that we would have no more delays and Friday we would have final answers. ** decided to take the next day off for a vacay so I had no answers. My apartment was nice enough to let me stay a few more days. Come Tuesday morning I was on the phone again seeking answers. (Note ** never called me I always had to pursue her as did my realtor). "We will close by Thursday" is what I was told. I went to her office Wednesday afternoon. (Stressed to the max.) She was not happy to see me. I got the runaround AGAIN!
While waiting for her manager (my realtor waited 1 hour for the manager on the phone, he never came to the phone and never called her back) she received a call. She said was from the underwriter who STILL had not approved my file. Said she was working on it that night to be released the next morning. ** said she would call me Thursday morning as soon as we had the clear to close. I waited until 9:30 and called. Guess what? ** CALLED IN SICK! What? By the way she wasn't sick. She was on Facebook telling people she was having a thyroid test done. She knew when she saw me the day before she would be out. More lies. The VP/regional manager stepped in and after a horrible day got everything approved and ready to close Friday. You would think that is where the story ends. Easy closing right? Nope. Went to closing (1:45) and first document out of the file is WRONG. Interest rate wrong!
The gentleman that came to represent the bank. (I wanted to know why ** wasn't there. This WAS HER mess.) She stated to him that I was incorrect. Thank God I had all my emails. I whipped it out and proved her wrong. They had to redo all the paperwork while we sat there waiting. The second set came back WRONG. We waited again. My movers were coming at 4 and we were still waiting at 4. The last set of corrected documents came in and now I owed them 291.00 more. The VP/Regional manager assured me it was their error and I would be reimbursed. We closed down the title company May 29th. This has been the worst experience of my life.

My family has been a loyal Regions customer most of our adult lives. Our checking, saving, house and land loans have all been with Regions. My son graduated med school and applied for the physician loan program to purchase a house. We have sent all required documents and now, the day before he is to close, we receive a call there is another document needed and we will not be able to close. Warning to anyone wanting to do business with Regions Mortgage. You will not close at the original time as they will not have their act together!!!

They have a great loan if you can ever get someone to give you accurate information on it. They go back on what they say every time you talk to them. It is so bad I refused to do business over the phone w/ the mortgage broker, email only had to now get everything in writing because she was always saying one thing and then the next time we talked it would be totally different. I'M TRYING TO GET A LOAN here, need info to be accurate don't wait for me to make an offer to tell me new info.
This is not the time. Things should be all ironed out after 2 months you know. This is your job and you suck at it and you've cost me house after house. As if the process isn't hard and confusing enough. AHHHHHHHHHhh so frustrated. Going with another bank. I'm done. I've tried a few employees at Regions to give them a chance, but what's weird is they are all incompetent! What a joke. I can only imagine how much business is lost due to horrible customer service. If I was this horrible at my job I would be fired!

This is an incomplete story for it has not ended yet. I simply need to share this for others who are walking the same path. Have banked and had a mortgage with Regions for over 20 years. I owned a business from which my Wife and I earned our income. My only late payment was one that emerged after taking out a line of credit and refinancing the loan, at Regions' Recommendation. We have just crossed the threshold of interest vs principal.
In 2010 Nashville experienced a flood in which my business was destroyed. No flood insurance, no help from FEMA. The result was unemployment, post traumatic stress syndrome, deep depression and learning that at the age of 58, jobs were unavailable. My wife, the stronger, found part time jobs caring for elderly and houskeeping for a single mom. We were directed to "Save my Tennessee Home" where an agreement was made to have our house payment made through the program until the cap was obtained. This program was a bit sketchy and the company providing the service was certainly questionable but They did as promised.
In December of this year, we receive a notice from regions that the payment was late. Regions acted as though they did not know the SMTH program had made any payments. We were never given notice that the funding from the SMTH was over. At this time, I had a part time job at Lowe's and the wife had her multiple jobs. We were instructed to apply for HARP and did so. We received an offer from Regions that was nothing more than robbery. There was no reduction in our payment. There was no reduction in interest. (6.25%) The late payments and penalties were rolled into the loan and the loan was restructured as a 40 year rather than a 30. When my wife conversed with Regions, she was treated in a very unprofessional manner. TAKE IT OR LEAVE! That was their attitude.
As an American who has worked a lifetime keeping a roof over my family's head and food on the table, I was conned into thinking the government will step in and help resolve the economic impossibilities that had been placed upon my wife and myself. As advertised, HARP is the answer. WRONG!!! As long as we Americans sit back and allow the "Banks" run the government and large corporations, we will continue to be the slaves of the banker.
Banker Logic: 62 year old man and wife have lived on the banks property for over 20 years. Loan on property has made banker the largest portion of interest and now the old man is gaining equity while the banker makes less. Old man hits a bump in life and loses his income and is at an age where he is limited in how many productive years are left in his life. Along the same time the "ECONOMY" tanks and jobs for old are not available. Even when there is a job, poverty level pay is the going rate. Banker feels getting the old man out of the property and replacing him with a younger slave will give him another source of long term interest.
THE CYCLE REPEATS. America is not what we think it is. My family came to this country in the 1700's to free themselves from such ridiculous logic. Nothing has changed. There must be a rethinking of who we are, where we are and how we do things. I am an American. I am proud of my lineage. All I want is to live my life in peace.
Today. A very sweet gal from regions spoke with me about the situation. She is not at fault for anything other than doing her job. She told me I could reapply to the program with my new full time employment income and see if there is anything else regions can do. She warns me that by doing this, I have taken the offer off the table and will gamble that the outcome will be a higher payment or no negotiation at all. I make around 1500 a month with my full time job. Full time is 35 hours a week. I no longer fit the mold of what bankers thrive on. I await the new package from regions with very little excitement. Anticipation of losing my home really helps one get a good nights sleep. I will update this later as things develop.

My ex husband and I still own a home in Florida that he lives in. We are both on the Mortgage and Title/Deed. Regions Bank ended up with the Mortgage and my ex husband and Regions Bank did a loan Modification without my signature or knowledge. I recently called them and they promptly took me off the loan and took it off of my credit report. They took action so quickly to undo what they did. My question is that the very simple letter they sent me said I was no longer responsible for loan # and they would correct my credit.
I still think they need to send a letter to me stating that I am no longer in any way liable/responsible for the Mortgage and the NOTE of this property in Florida with a legal description etc. I am on the original NOTE of the property. The mortgage and the note are 2 different things. There are many professionals that do not know the difference. I just want to make sure that I am in no way responsible to Regions for this mortgage. I want to cover myself with the appropriate letter from Region.

I don't understand why Regions Mortgage takes longer than 30 days to prepare a home loan. My credit score is above 840 and I just don't understand what the hold up is. I've owned 5 homes in GA and none took this long to close.

In February 2013, I was forced to retire due to complications from diabetes. I was laid off from work and could not find a job, so I went on Social Security. Prior to this I never had as much as a late payment and my credit score was 825. I had a personal credit line with a monthly payment of $2100.00 at 7.5%. The mortgage was a 15-yr. loan and was almost half paid off.
I contacted Regions and asked if I could refinance the balance of my loan at current rates. Regions refused. I then asked if I could make "interest only" payments while I listed the house for sale. Regions refused. My balance was $159,000. I had a short-sale offer of $95,000. Region refused. I got a better contract ($115,000) and Regions took my financial information, and then ignored the offer for 8 months prior to just filing a foreclosure action. Of course, Regions reported me to the credit bureaus and destroyed my score (now in the 600's) making it impossible to refinance elsewhere.
Regions' website's promising cooperation and assistance are a lie and a fraud. They were as rude as two-bit bill collectors, they were utterly uncooperative, and, incredibly, they even rejected my financial statements regarding my insulins and medications claiming that, in their opinion, I did not need to take insulin or meds.

In 2005 I took a mortgage on my home with Regions. I discovered that Regions Mortgage had cancelled my insurance and did not replace it. Imagine the calamity of the storms aftermath plus Regions lack of ethics in resolving this breach of contract that ensued. I was forced to pay off a thirty year mortgage in three years giving up $243,000 on a $160,000 mortgage as Regions would not accept fault this legal stall and cover by Regions basically bankrupted me. Every attorney I contacted from day one in regards to this matter had a conflict with Regions, or just held my case in legal limbo stalling til my time to sue ran out.
If anyone says there is not collusion in banking and legal representation, ha. That was eye opening. Then Regions not satisfied with causing this trouble foreclosed on my property netting another profit of $30K and including in the transaction to the new owner 100 feet of prime waterfront property I owned, that Regions had no right to sell, barter, or add to the foreclosure sale of the 50 foot of property they had already legally yet very unethically set up for sale. I did get my hundred foot of property back (over a year later). I could not find an attorney once again in Alabama, Mississippi, or Louisiana that would even help me get my 100 foot back .
When I have confronted Regions with the sale price of the property and the profit they made through their gross negligence amounting to fraud, they informed me it was none of my business how much they sold the property for and the profit was theirs. What were the consequences of this Bank error turned bank fraud? For me it has been a total shock of state, federal, banking laws and lack of initiative on any level of government to help in this type of white collar criminal activity. It has been shocking to learn how lawyers manipulate the law to protect these criminals. And it has left me disillusioned with the justice system which has been hijacked by a corrupt few ruling the many.

I was given Regions info from a realtor, the lender who worked at the Greenville office had left and a guy named Tracy ** was her replacement. Horrible...horrible...horrible. I contacted this guy by email three times, no reply. So I called his office, then his cell phone. I finally got a text reply by cell. He gave me the run around all week. Submitted info for a credit check to see if we qualified for a mortgage. Our credit was never pulled, we called his office to speak to him and the secretary was going to put us through, then tells us he isn't available. He is the worst person I have ever tried to do business with IN MY LIFE. I would never recommend them. Go to Scott at Van Dyke Mortgage, great guy, drops what he is doing to help! Regions is low class, doesn't care about people at all, especially Tracy ** in Greenville, SC.

Regions appears to be using Distressed Sale (REO/Short Sale) Comps to determine the Discounted/Liquidation Value of your home. Then agrees to lend up to an 80% loan amount of that liquidation value, instead of 80% of your property's fair market value. As a result, you think your home is worth a lot less, ~30%-40%, and you obtain a much smaller loan or no loan at all because of the reduced value. That practice by Regions appears to be both appraisal and lending fraud.

After being denied a prequalification for a ridiculous low amount ($50.000) although meeting the criteria set forth by FHA, I just thought it might be appropriate to share my disappointment and experience with Regions Bank with you, as I will be sharing it also within my company and my clients. My resolution after all this is that Regions Bank is not the place to go to try to get a mortgage for FHA and other programs as suggested by some unreliable sources.

We have been working with Mark ** out of Naples, Florida for a refinance of our home. We have been trying to get a response from him for the past week, but we do not get anything from him. Regions Bank refinance must be a scam, as he does not have the courtesy to return an email or call. If this is the customer service I can expect from your lending institution, I will go somewhere else. This guy is a sham!

Regions has sloppy record keeping and never posts payments properly or in a timely manner. I have made a complaint with the new federal agency and the Consumer Financial Protection Bureau.

1992 home loan with Magnolia was sold to Regions, from Regions to Fannie Mae. I began talking in October 2011 with Regions, paid money to Regions on refinance. I sent in tons of materials, had 754 credit rating. There were no problems seen, according to the people I talked to at Regions. In late January or early February 2012, I was told I must change homeowner's policy from $100,000 to $231,000. This was the first time anything about this.
My loan is with Regions. I have 7 years left on a 15-year loan. The original loan amount was $92,000 and present balance is $40,000. I asked to refinance to $75,000. Appraisal was $200,000, land was $30000. That was $45,000 risk to Regions on a $200,000 security. I asked Greg **'s office in Pearl, MS under what authority can Regions require that increase in homeowner's insurance. I have had $100,000 with Regions for many years. Regions escrows my insurance. My insurance agent with Farm Bureau said he would look again, but was convinced that Farm Bureau would not increase the policy; it would increase my insurance $130 month.
** office avoided the question I asked. I was given how $231,000 insurance was derived. I specifically noted I knew how it was figured. I wanted to know why! Their office said it was market, to basically go somewhere else. They get money from these types of financial programs. Fannie Mae is a government program. I sent in again my renewed homeowner's policy. I never got any answer from Regions.
Regions has wasted my time and money from October 2011 until February 2012. Regions had my insurance policy for years and never mentioned increasing the policy over the time from October 2011 until February 2012. The last communication from Regions was a request for an increase of $131,000 in the homeowners. I sent in my newly renewed policy for $100,000. Regions has never responded as of this date (Feb. to Sept.).

I refinanced my home under HARP. My mortgage was with Regions. I refinanced with Regions and was billed outrageous fees even though they already held my mortgage. I was charged title fees, fees for insurance that I had for 12 years and for paperwork they already had. I was charged over $4,000.

Regions Mortgage charge me $500 to do the HARP program. $400 for appraisal and $100 for application fee. HARP program had no charge and the value doesn't matter on the new program.

We have been paying our mortgage on time and as agreed since 2003. We noticed that our September 1, 2011 payment had not cleared on the first. We sent it on the 16th of August.
We called the customer service number and were informed that we had been over thirty days late since 2007. We freaked out. After two weeks of our investigation and lots of money spent, we located all of our payments and we paid early. All the 13 Regions representatives that we spoke to were smug and arrogant. They finally agreed that they made a mistake and refunded all the late fees. Then they reported me to the credit bureau as being late on my mortgage which happened as I was trying to get a new mortgage for a new home purchase.
I called the 14th representative who told me that they could not do anything about it and I would have to call the credit bureau. I called the credit bureau and spoke with a semi-non-English speaking representative who told me that I would have to send all of this in writing.

Last year just before leaving for a military mission, I received a notice that my flood insurance had increased from $751/year to $7140. The problem with Regions was that they just paid it without any review or contact to me the mortgage holder to question why.
Next thing is that the notice came from Regions indicating that my house note would then be increased by $600/month, in order to cover the escrow. I have been calling them multiple times. I was able, however in the nick of time, to get the issue corrected with the flood insurance and then had to call the amortization company with a stop payment for any amount greater than what my current house note was. It's like they spend your money without asking permission or alerting you to a problem.

Well, we lost our careers when the economy tanked and trying to hang on with low paying jobs. We have our mortgage with Regions (Gangsta Mtg Co.) and are about $2k behind only because we were sending in partial payments several times a month. This amounted to the entire payment being received within the allotted month. But since it wasn't all in one check, they put it in our escrow account instead of applying it to our mortgage and added finance, miscellaneous charges. Now they are trying to foreclose on us. The escrow office (Memphis) and the mortgage office (B'ham) can't even call each other to move our money where it belongs, even though they, with other banks and Wall Street, caused all this economic mess, and they (Regions, Gangsta Mtg. Co.) owe us tax payers tarp money to the tune of 3.5 billion dollars. They are total hypocrites!

When I needed funds for dental surgery, I applied to Regions Bank on 7/27/10. I was requesting a small loan amount compared to the value of my home (approximately 10% of the loan to value) so my request was categorized as a line of credit. I did not want nor request a line of credit, only a fixed rate loan. I own my home. There is no mortgage on it. I was referred to Margie ** with the mortgage division at which time she reviewed the information from the banks application and indicated my loan was basically approved. An appointment was made for me to visit her office on 8/3/10 at 10:00 A.M. On 8/3/10, I met with Margie ** in her office and signed documents she had prepared for completing my request. I gave her a check in the amount of $325.00 for an appraisal fee. I told her at that time my home had been on the market for sale, but the contract had expired and it had been taken off the market. She stated this was fine as long as it was no longer on the market. The appraisal was done on 8/12/10. On 8/19, I had not heard from Regions and I called, leaving a message for Margie to return my call.
Receiving no response on 8/20, I called again. Speaking with Margie, she stated she would check with the closing attorney about the title work and call me back. She did not call me back. On 8/23, I called again and left a message for Margie to contact me, again no response. On 8/24 I called again and spoke with Margie at which time she informed me the documents I initially signed could not be used because they were dated the same day the realtor officially took the house off the market. The dates could not be the same. She stated she was not feeling well and needed to go home for a while, stating she would reprint the documents and bring them by my house for me to sign. I asked that she leave them with someone (a co-worker) and I would go to her office and sign them. She insisted it would be better if she brought them to my house and that it could be as late as 6:00 P.M. Since that time I have not heard from Margie ** nor anyone else with Regions.
I have since applied with another mortgage company, and within 4 days time, the loan has been approved, the appraisal made and I am waiting for a confirmation date as to when the closing agent can schedule the closing. I paid $325.00 for an appraisal that will be of no benefit to me in any way (I live on a fixed income). The dental surgery that was scheduled for 8/31/10 had to be postponed causing a great deal of discomfort on my part and inconvenience for both myself and the dentist/periodontist. I now will be forced to wait until there is another appointment available before the surgery can be done.

Regions mortgage holds the mortgage on my home. They bought it from Union Planters mortgage about 5 years ago. My wife lost her job in Feb. and contacted them to say I would need to do a refinance on the house because the interest rate on my loan now is about 9%. I was told that they would not do a refinance on it because it is a double wide trailor! It is not a double wide trailor and I tried to explain that to them but they said that was what is listed on the appraisal that was done on the home and property when we bought it. I tried every way to tell them that it is not a trailor but they would not help me. Then they told me that before they could try to reduce my payments or do a modification on my loan that I would have to be late on my payments.
This was what I did not want to do but that was the only way they would help me.I even ask them why if they already held the mortgage on the home they wouldn't do a refinance on it and they still told me they don't finance trailors! They hold the mortgage on it now no matter what you call my home and I think they refused to help me because they wanted me to get behind. I applied for the modification on the loan and was turned down because they said my income was a lot more than it is.
When I found out they were using my gross income(before taxes) I tried to tell them that was not my bring home pay and I didn't have that amount available to me. My bring home pay is about $2050 per month and my house payment is $768. I do not know why they won't do a refinance on a loan that they already own to help a person stay in their home. I also feel like they discriminated against me because I did buy an affordable home. My property was paid for and valued at $15,000 and I used it as a down payment on the home. I did not buy a $200,000 or $300,000 house I knew I couldn't afford. I bought within my means to afford my home and just because it is a manufactured home they refused to help me.There are a lot of people who chose these kinds of affordable home and if they try to live within their means they get punished for it.

I run a company in the US. It is a subsidiary of a French company. I am the VP, I report only to the owner and CEO in France. Twice now, Regions Mortgage has sent a letter to verify my employment. These letters were addressed to my secretary, who is a contract employee of mine. They contained my last 3 years W-2 forms with all info visible and also several of my pay stubs with bank account info. I want to know how this can happen. Why isn't my identity being protected? Why would they send my SSN and other personal info to a secretary who works for me? Why would they send all my W-2 earnings info to one of my employees?
My identity, SSN, and bank account has been compromised because of this. No money has been stolen from me, I just want to know if it is legal to send my W-2 forms to random employees of mine.

I am happy to see that others are stepping up and speaking out about Regions. I recommend that anyone who plans to make principle-only payments to Regions Mortgage make a detailed list of dates and amounts. Plus I recommend using your most recent year-end statement to keep things accurate on your end. I have been sending small principle-only payments over the past five years and they never send proof of its being received. All they send is a year-end statement with the total principle and total interest paid, but it doesn't add up correctly compared to the payments I make and the extra I put into it.
In 2008 I sent two months worth of payments together in the same envelope to the company. This way I could get ahead for the future. The very next month they told me that I was behind a payment, they had never received a second payment, and it was considered my fault. What I want to know is where the second check in that envelope went? It's almost like Regions tries to keep you from getting ahead. They "lose" principle-only payments, and they "lose" doubled-payments. And I have 12 more years with them!
Regions Mortgage Company Profile
Company Name:

Regions Mortgage

Website:

https://www.regions.com/mortgage.rf