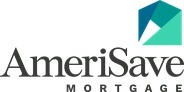 After you understand what a USDA Rural Development loan is and know your eligibility for one, use our guide to research the best USDA lender for you. Since USDA-approved lenders must adhere to strict regulations, the difference between lenders often comes down to their previous experience with USDA loans.
Why trust ConsumerAffairs?
Our recommendations are based on what reviewers say.
4,135,147 reviews on ConsumerAffairs are verified.
We require contact information to ensure our reviewers are real.
We use intelligent software that helps us maintain the integrity of reviews.
Our moderators read all reviews to verify quality and helpfulness.
Compare Top USDA Loan Reviews

Read 771 Reviews

Offers mortgage and reverse mortgage loans. Seller and servicer of Fannie Mae, Freddie Mac and Ginnie Mae loans. Available in 49 states, with physical branches in 32 states. First-time borrowers need a 640 minimum credit score.

View Rates

Call Center Open

(855) 435-0747

Read 5,192 Reviews

Provides custom quotes with no obligation to purchase or refinance. Offers conventional, FHA, VA and USDA loans. No origination fees. Minimum credit score requirement of 600 to 620. Available in 49 states.

View Rates

Call Center Open

(866) 815-0655

Read 615 Reviews

Offers both personal and business banking services, including checking accounts, savings accounts, loans and a variety of other options. Home equity lines of credit and mortgage loans offer competitive interest rates.

Chat with a ConsumerAffairs decision guide

Live agent

Read 65 Reviews

Nationwide lender offering conventional, jumbo, FHA, USDA and VA loans. Also has specialized loans for renovations, condos and tiny houses. Provides free rate quotes. Custom-built loan origination platform.

Chat with a ConsumerAffairs decision guide

Live agent

Read 466 Reviews

Direct mortgage lender. Serves CT, FL, NJ, NY and PA. Offers multiple purchase loan options, including conventional, VA, USDA and FHA loans. Also offers refinancing and reverse mortgages.

Chat with a ConsumerAffairs decision guide

Live agent

Read 3,753 Reviews

Offers conventional loans and government-backed mortgages, including VA, FHA and USDA loans. Loans likely stay with Caliber instead of being sold to another company. Licensed in all 50 states, with local consultants in 43 states.

Read 319 Reviews

Offers home loans for purchase or refinance. Conventional, FHA, VA and USDA loans available. Licensed nationwide, including in Puerto Rico and the U.S. Virgin Islands. Rate and closing guarantees.

Chat with a ConsumerAffairs decision guide

Live agent

Read 917 Reviews

Offers lending and mortgage services directly to consumers. Mortgage products include purchase and refinance options, including conventional loans, FHA loans, VA loans and USDA loans. Personalized dashboard for each customer.

Chat with a ConsumerAffairs decision guide

Live agent

Read 184 Reviews

Offers conventional, FHA, USDA, VA and jumbo loan programs for purchase and refinancing. Lock your rate for 120 days while searching for a home. Available in all states except NY. Apply online or visit a branch in 41 states.

Chat with a ConsumerAffairs decision guide

Live agent

Read 1,554 Reviews

Online marketplace for secured and unsecured loans. Free to compare rates and quotes from lenders for mortgages, car loans, personal loans and more. Minimum credit score requirements vary. Available nationwide.

Get Started

Call Center Open

(800) 496-8733

Read 429 Reviews

Offers conventional and government-backed products in all states except Alaska, Arizona and Hawaii. Publishes purchase and refinance rates online. Get preapproved and apply online. Local loan officers in select states.

Chat with a ConsumerAffairs decision guide

Live agent
Read Reviews

Full-service mortgage lender. Provides purchase and refinance loans. Conventional and government-backed loans. Apply online. Licensed in 48 states and D.C. but only has locations in 24 states. Offers educational info online.

Chat with a ConsumerAffairs decision guide

Live agent
Our picks for top USDA lenders
One of the biggest mistakes a lender can make is to tell someone they are qualified for a USDA loan when they're not, so we selected our top picks for USDA loan lenders based on their experience with USDA loans, customer reviews and availability.
Our pick for lender support
New American Funding
AUTHORIZED PARTNER
Purchase and refinance options
Free calculator tools
Licensed in most states

View Rates
New American Funding is a direct lender of several types of mortgages, including USDA loans. As of publishing, it has a 4.9 overall satisfaction rating on our site.
Most recent New American Funding reviews are positive. "The process was smooth and I was updated on status throughout the entire process. Communication and an open ear for questions were key. He was always willing to help me understand certain paperwork I was unsure about," a reviewer in California said.
One reviewer in Illinois claims there was a paperwork error on closing day, but they still "had a wonderful experience for the most part."
Our pick for a convenient app
Caliber Home Loans
AUTHORIZED PARTNER
Available for purchase or refinance
Competitive rates
Licensed in all states

Learn More
The fact that Caliber's app lets the user track loan progress in real time could be the tiebreaker when comparing lenders. Through the app, you can securely upload important documents, easily contact loan consultants, make payments and view e-statements.
A reviewer in New Mexico said their purchase was "relatively seamless. They were always quick to respond to my questions and took time to make sure I understood the entire process. The online system made providing data efficient and confidential."
All of Caliber's loan experts are trained in customer service, and it's easy to get hold of a loan specialist over the phone.
Our pick for no origination fees
AmeriSave Mortgage
AUTHORIZED PARTNER
Purchase and streamline refinancing options
Easy to pre-qualify online
Licensed in most states

View Rates
AmeriSave is one of the few lenders that doesn't charge an origination fee, and it's a good pick if you're most comfortable completing important transactions over the phone and online.
When you get a loan through AmeriSave, you'll be assigned a loan officer who will work with you through the whole process and help you collect important documents and information.
"From the first day of our loan application we were treated with unbelievable courtesy and professionalism. There was a team there that constantly saw to our application needs daily," a reviewer in Texas said. "From start to finish our loan processing was very professional."
How to apply for a USDA loan
The first question you should ask any lender is how many USDA loans they process and in what general areas — since loan specifics, like rates and terms, aren't going to vary too much between lenders.
"We are all selling in the secondary market. Because of that all of our rates are going to be roughly the same," says A.W. Pickel III, former CEO of Waterstone Mortgage. "Terms will also be the same across lenders, since USDA guaranteed loans are only available in 15- or 30-year terms, and USDA direct loan terms are 33 or 38 years."
Likewise, minimum eligibility requirements to qualify for a USDA guaranteed loan are set by the government, so you won't see a difference in minimum credit scores or maximum debt-to-income (DTI) ratios to apply. If your credit score is below 640 and your DTI is above 41%, you likely won't qualify for a USDA loan through any lender.
1. Verify your USDA loan eligibility.
Before you apply for a USDA loan, confirm that you meet several strict USDA eligibility requirements relating to your income, credit, repayment history and location. Applicants will be disqualified if they have outstanding federal judgments or significant delinquencies.
2. Double-check your credit reports.
Check the accuracy of your credit reports before you apply for any mortgage, including the USDA loan program. Lenders will evaluate the last three years of credit history for all note signers (applicant and co-signer if present) to determine your ability and willingness to repay the loan.
There isn't a hard minimum score for securing a USDA loan, but if your credit score is higher than 640 the process will be much easier. A lower credit score is a red flag to lenders that you don't have a consistent history of making on-time payments.
3. Compare USDA loan lenders.
USDA mortgages are offered by national, regional and local lenders. The USDA does not endorse any particular lenders, but does compile a partial list of USDA-approved lenders.
Your lender will ask you about your assets, monthly debt obligations, gross monthly income and desired loan amount. A lender will also get your permission to run a hard credit inquiry. Every application for a USDA loan must be submitted through an approved lender.
4. Get preapproved.
To get preapproved for a USDA loan, you'll need to provide your lender with several important documents: a government-issued ID (driver's license or passport), W-2 forms or tax returns for the last two years, recent pay stubs, bank statements and a Social Security verification letter. The lender will then verify your information and evaluate your purchasing power and home loan affordability.
Getting preapproved for a USDA loan doesn't necessarily guarantee your home loan. There will be conditions that you'll have to meet before an underwriter will approve your USDA loan.
All USDA loans come with 15- or 30-year fixed rates.
5. Find a USDA-approved home.
Once you have a preapproval letter from your lender, you can start house-hunting. The only way to confirm that a USDA-eligible home you're interested in is in a qualified rural area is to check the USDA Property Eligibility Site.
For a home to qualify for the USDA direct loan program, it must be less than 2,000 square feet and cannot have an in-ground swimming pool, be designed for commercial activities or be worth more than the area's loan limit.
6. Sign a purchase agreement.
Now that you've found your dream house, your lender and real estate agent will help you extend an official offer. Make sure that your real estate agent is aware that you'll be financing the house with a USDA loan, as that will impact how they draw up your offer.
7. Schedule your USDA appraisal.
After your offer is accepted, a professional home appraisal will be required to ensure that the house is up to USDA standards. If the home doesn't adhere to USDA loan specifications, the seller will have to resolve any issues before the closing date. It is the lender's responsibility to select a qualified appraiser to complete an inspection.
8. Await USDA underwriting.
Before you close on the new house, a mortgage underwriter has to officially approve your loan application. A mortgage underwriter will review all of your information to check for major changes since your application was submitted. Some red flags to an underwriter processing a USDA mortgage loan include values inconsistent with the appraisal report, repayment income listed as greater than annual income or data that's incomplete for insurances or taxes.
9. Close on your property.
Get ready to sign a lot of paperwork and then move into your new house. If all goes according to plan, the USDA and your lender will sign off on your file and you'll be cleared to close. Your agent might negotiate the closing costs to be paid for by the seller. If not, the USDA allows for gift funds from friends and family to cover the costs. You'll need an official letter stating that the funds are from a family member or friend.
USDA home loan FAQ
What do I need to get a USDA loan?

USDA loan eligibility requirements are relatively flexible. To qualify, you must:

Be a U.S. citizen, a U.S. noncitizen national or a qualified alien
Make equal to or less than 115% of the area's median income
Plan to live in the property as a primary residence
Be eligible for federal programs

Your potential USDA loan lender also looks for a solid history of on-time payments. The financed property must be located in a qualifying rural area.

What does USDA mortgage insurance cover?

While USDA lenders don't technically require mortgage insurance, they do require an upfront "guarantee fee" and annual fees, which have a similar purpose to mortgage insurance.

How much will the USDA approve me for?

It depends. There are no minimum or maximum loan amount restrictions with USDA loans.

Can you use a USDA loan to buy land?

Yes, you can buy land with a USDA construction loan. However, you must also build a house on it.
Bottom line
As of publishing, the three highest-rated mortgage lenders on our site that offer USDA loans are New American Funding, Caliber Home Loans and AmeriSave Mortgage. Since USDA-approved lenders must adhere to strict regulations, the difference between lenders often comes down to their experience with USDA loans, availability and reviews.
For more government loan options, consider an FHA loan or VA loan.
Thank you, you have successfully subscribed to our newsletter!
You're signed up
We'll start sending you the news you need delivered straight to you. We value your privacy. Unsubscribe easily.
Comparing
×