Consumer Complaints and Reviews

I had a terrible experience with customer service at US Bank!!! I had an auto lease with US Bank for my Jeep Grand Cherokee. Every time I call the bank, I am put on hold for excessive wait times. When I speak to a customer service representative, they transfer me multiple times and have difficulty accessing accurate information about my lease. When my lease ended, no Jeep dealer in the Washington DC area would allow me to return my Jeep. I called US Bank multiple times, and they said to keep calling Jeep dealers. Finally I called US Bank in frustration and they agreed to have a company pick up my Jeep. However, the company never arranged to pick up the vehicle. I called US Bank an additional 4 times before the company finally picked up my vehicle.
US Bank then overcharged me at the termination lease. Again, I had to call multiple times to argue the charges. Each time I was put on hold for excessive wait times. Every time, the call representative I spoke to did not have information about my lease and was not able to help me. Very very Terrible Customer Service!!! Avoid US Bank!!!

I am very tired of this bank, we always get charged a FEE for every thing, you charge fees for this, for that!! You guys don't care about your customers. We have come across this every month it seems like. You are very inconsistent with people's accounts and balances. We had a return for 50 bucks and get charged 72 in fees. You guys charge a monthly maintenance fee, we made a change for that. If we don't have money for something DON'T pay for it. Let it decline. What happens you guys pay for it after you were not authorized to do that, and we got charged. You guys seem to take more money than people who put money in. You guys charge 5 dollars for money orders, they should be free. You guys are just money hungry & don't care about your customers. We are gonna be out searching for a new bank.

This past week I had gone into the negative by about 16$ so being pretty money cautious (husband is a disabled veteran so we live on a fixed income) we went and took out a pay day loan to cover the overdraft and have a few dollars. We deposited 250$ into the atm on Saturday after hours and then took out 180 at the same time. We had no charges pending on that Saturday. So we get up Monday and I'm in the negative 14$?! They had a hold on 50 of the 250 we deposited. Apparently there had been old charges that didn't go through until Saturday sometime? So ok. I'll go deposit the money to cover it. Before leaving home I check the balance again and I'm negative over 100$!? I had gotten hit with 4 new OD charges.. from what?! I called the bank and she said they should release the 50$ funds the next day. Throughout that day my bank went from -100 to positive. To negative again?! What in the world!
So Tuesday comes and they still hadn't released the funds but I got hit with 4 OD fees?! I hadn't even used my card in days! I tried calling the bank I opened my account at and no one answers all day. I think they all died. So I called a different branch. Only to be told they couldn't do anything because they are not the branch I opened my account with... seriously... The lady was a bit more helpful and got in touch with the other branch. An assistant manager called me and refunded 2 of the OD fees, what about any of the other 18 fees I got hit with? I went through my bank statement and I had been hit with fees when I had funds available. So yesterday I tried to contact someone about it again and I was told to go into the branch so I could show them what I was seeing compared to what their records show.... why are they not the same?! I was asked if I kept a list of all my transactions... which I don't.
I have always relied on my online banking to do that. NEVER had I had a problem like this before. EVER. Basically the lady tells me that if I didn't keep track I can't prove the bank made a mistake... seriously? So today I check the account and they reversed my atm deposit?! Umm.. why?! Not only had they hit me with OD fees for no reason.
Now I'm in the hole over 400 $ because they said there was only 11$ in envelope... Are. You. Freaking. Kidding. Me. So. Now they have closed my account and have started an investigation on atm fraud... This bank is a joke. Their employees are a joke... especially in Cookeville and Sparts TN. So now I have to deal with all this bs and since I didn't keep a written record of every single transaction I'm basically screwed because I can't prove anything! Amazing.

My was purse stolen on 7/31/16. The thief, a woman (Quina **) wrote herself 2 checks and cashed them. Almost 3 months later, and many promises my money would be returned, US Bank decided I was the negligent one and are refusing to refund me $1300. Victim blaming at its best.

Here I am 9 weeks in to a mortgage on a house and the only delay is US Bank's ability to get an appraiser and to get the appraiser to actually do their job. It took US Bank 5 weeks to get an appraiser. The appraiser is now 8 days late and all US Bank employees can do is gaze at their feet. It looks as though we will lose the house because of US Bank. I would advise no one to get a mortgage with US Bank, they are too big and lumbering to deal with any problem and they do not put the customer first. I have regretted ever starting this process with US Bank and the one bright spot if this deal falls through is I will switch lenders.
How do I know I can trust these reviews about US Bank?
609,949 reviews on ConsumerAffairs are verified.
We require contact information to ensure our reviewers are real.
We use intelligent software that helps us maintain the integrity of reviews.
Our moderators read all reviews to verify quality and helpfulness.
For more information about reviews on ConsumerAffairs.com please visit our FAQ.

On Sep 29/16, I visited the U.S. Bank branch in Redding Ca. And I was very upset about a discrepancy with my credit card, which was not an error on the part of the bank, but an error from the people that I was dealing with. I was helped by the bank manager Mr. **, who gave me an absolutely outstanding service. I am also very sorry and publicly apologize to this gentleman for my lack of consideration and respect for him, who is a person that will go to any length to help you and to provide you with such an excellent service; he is very polite, respectful and an absolute professional.
I live in California, but I opened my account in Joplin Mo. and I must say that the day when I opened my account at U.S. Bank was a day of great fortune for me. All across the U.S. at every branch of the U.S. bank that I have ever been to, the service, the knowledge and the cordiality always has been absolutely superb. I am very grateful to the U.S. Bank for being such a great place to bank, and for offering such a great help and service. Many regards to all of its employees, and especially to Mr. **, who has moved me to write this review with his friendliness, courtesy and great service!… Thank you so much!

Purchased a car and received financing through this sorry excuse for a bank. Being the good customer, opened a checking account so I can fund the loan via my personal account. 9 weeks I try to log on to the account, it's been closed. I called (Oregon customer service center) to ask why did they close my account. Says that they were not satisfied with my paperwork and MY NAME APPEARS NOT TO BE "NORMAL" WHAT?!?! What does not mean? "We felt it was necessary to close your account, because we didn't collect enough information to verify you." So whose fault is that? "It is our sir, yet, we needed to protect our institution and close your account". I was livid at this point... "WTF?! Why do you take my money and I was going to harm your bank?". "We felt it was necessary to close this account because your names don't seem normal". Tried contacting the regional manager, as usual, no correspondence at all.
August 2016, paid my car payment online. On USBANK.COM with my debit card it went through, I'm thinking I don't have to deal with RACIST bank ever again. NOPE!! they reversed by payment. Why? US Bank could not verify the routing number and account number of the CREDIT CARD. AGAIN WTF?! HORRIBLE BANK! STAY AWAY!!! Save your sanity. I'm sure banks like this better off closed. Which will happen soon enough.

We tried to close our account and withdraw the money we had in it. We were told they did not have enough cash on hand and it would take a week to get it. We only had about $130k in this account and could not understand why they couldn't or wouldn't get us our money. They keep offering us checks? I asked them if I could cash them? They said NO and I asked what good is it if I can't cash it? She had no answer and said there is nothing they can do. BANKS IN THE USA ARE BROKE AND THEY DON'T WANT ANYONE TO KNOW.

Got direct deposit from my employer this morning and funds show available. Tried to use my card and it got declined. I called the toll free number at 6am trying to get gas to go to work and they said a hold was put on my account because it went negative. The hold would be removed when my account was positive again. However for the hold to be removed I had to call the banker that put the hold on there. I waited till 9am till the bank opened and called to remove the hold. They told me that the operations manager placed the hold on there and was the only one that could remove it. That operations manager is now on vacation and they won't give me my money until she is back. I spoke with a branch manager at one location and they basically told me tough **. I called another one and they are finally trying to contact a different operations manager from a different district to remove the hold. Worst bank I have ever dealt with.

I was widowed three years ago. We had a few bank accounts at various banks and up until last month I had kept them all active. I decided to consolidate down to two so I went to the bank to close my account. The clerk was polite and understanding. She told me it was routine that a check would be made for the balance of my account, $90.00. I was surprised but said alright.
She closed my account, issued my check and then I walked over to a teller to cash it. They would not do it since I did not have an account there. I said what?!?! I've been a customer for 20+ years, the check was written at this very bank just five minutes earlier. She said there would be a $20.00 fee. I was astonished. I feel it is very poor customer service. I left shaking my head. Went right over to my bank on the next corner, cashed it right then and there. I am glad that I chose to close my US Bank account. I felt very mistreated at a place that my late husband and I used to frequent regularly.

First, I opened a deposit account in US bank year ago. Suddenly, I received a letter from them tallying me that they want close my account without any reason. Then, when I want to talk to them about this decision that they made they gave me no convening reason for this act. As a matter of fact they did not give any reason whatsoever for closing my account. Their answer was its our right to opted to close your account even if there is no reason.
Second, Last week I tried to withdraw some money using my international visa card from their ATM front the bank and the machine pall over my card. Then, I went to the bank and I told them what happen. They told me that the lady who is in charge of the machine has already left and she will be in tomorrow morning and they ask me to leave my phone number and she will call me when she gets in. Next morning nobody called me so I went to the bank to find that the lady has shredded my visa card. When I asked about the reason why she did this I was told that is the policy of the bank. The instructions that they posted on the machine did not mention anything indicating this risk. This card is international card and I need at least two months to get another one. I do not have money to meet my financial obligations.

So August 24 some checks got put in my account. Who when or where - don't know. I did a fraud claim which was proving not me. I have a disable child and I receive SSA my paychecks and every thing go to this account. They put a hold on my account - ok understandable but yet my child. SSA still got sent and two of my checks. Sept 1 they approve my fraud claim. Sept 1 they said "I'm mailing out a check". Sept 10 no check - call back they mail it out. Sept 20 still no check. Sept 21 a banker said it was mail out today. Sept 23 and 24 no check still have not received anything and it's been a month... US Bank is a rip off. I lose my house car insurance everything I have worked hard for. Thanks US Bank. Y'all are great. Please don't bank here.

I went to a US Bank situated on Armor and Main Street, Kansas City, Mo sometime in 2014 to service my existing credit card. A bank employee offered me a low interest rate card if I signed up that day. A branch manager named Nathan, confirmed that I was eligible for an APR of 10%. I signed up and after receiving my card, there was a change of position. Mr. Nathan told me that it appeared that I'd only enjoy the low percentage after my APR kicked in one and half years later. He asked me to see him soon as my APR approached to kick in.
Two months ago, I went to the bank but Nathan was not there. A mean-looking ** woman who received me said she didn't understand why Nathan told me what he did. She asked me to return early September so she'd look into my account. In the meantime, she said Nathan was no longer employed at US Bank. On September 6, 2916 at around 5:30pm, I went to the bank to follow up on the matter. I sat waiting to see the ** woman, who is apparently the new branch manageress. She was chit chatting with one of her fellow female employees. After about 10 minutes, the manageress apparently instructed her junior to attend to me. I told the junior employee that the last time I was in the bank, I spoke to her boss and therefore it'd be nice if she'd continue from where we last left. Moreover, the issues I went to solve could only be addressed by the manageress.
She left and they both talked. The junior walked out of her boss' office and later on came to me with a security guard. She told me her boss had ordered I be escorted out of the bank. I asked what I had done to be escorted out. I wasn't violent or threatening to acting violently; I was not agitates or in any way rude. The ** woman came out and told the guard to remove me out of the bank immediately. I am in shock and contemplating a lawsuit against the bank for this obvious racially motivated humiliation.

I am a physician at OSU and recently opened a bank account with US Bank High Street OSU branch and have part of my direct deposit going there. The person who opened the bank account was totally incompetent. I signed up for the free 150$ if you meet the minimum requirement account. I had met the minimum requirement and had got the 150$. I was told by the agent who opened the account that I would have to pay taxes at the end of the year using 1099 int form. But the bank decided to get the money now. The account had the minimum balance and because they forgot to file w9, the bank took out enough to overdraft the account. This lead to the account being charged with overdraft fee on top of the damage that was done.
Next the bank took money from a reserve credit line to cover the damage and made the account not overdraft. Then they sent me a bill for that credit line. And yes the bill had 21% interest added to the amount. These predatory techniques were well noticed and I will report it at every avenue so people think twice before banking with US Bank. And fun fact: I got the w9 in mail 2 days prior to the event and the agent on the phone said that my accounts had no problem and said someone was trying to hustle me to give my social away and asked me to tear up the form.

Mortgage was in husband's name, only passed jan. 2014. Since then I, the widow, have made all payments since June. I have struggled. I can't make mortgage payments while I was making payments. No problem. I have contacted hud consulting services. They would not speak with me. Loss mitigation wouldn't, but they told my step son all about it saying he was on contact info which I know was false. He had account number and called and found out I was unable to make payments. There was no will but instead of probate he has chosen to do a suit against me, partition to sell because I gave him approx 30,000 in things his dad wanted him to have cause his dad made it clear I was to have a home where I wanted to sell and move. My choice.
My mortgage started out at 150,000 and now I owe only 28 thousand dollars, so of course the bank would like to foreclose and leave me with no home, nowhere to go, and no options for help. Since no one will help me, I have nowhere to turn. I am hoping you can put me in some sort of Direction before I lose my home. I am not opposed to selling it, but I have to have someplace to go or I'm going to be not only a widow but a widow and homeless. Any help you can give me or Direction would be greatly appreciated. I am running out of time and I'm going to end up with nothing.

I currently have a mortgage with US Bank and wanted to refinance. US Bank charged me an application fee of $395 to refinance. Everything was going smoothly. We have excellent credit and have never missed a payment with them in the 5 years we have been a customer. Then, after it was near the time to close US Bank informs us that we cannot have a Lady Bird Bill on our deed which would pass our house onto our children if we died. US Bank admitted it was their error not telling us in the first place and would refund our application fee and cover the lawyer fee to remove the Lady Bird Bill. We got our lawyer to remove it and the reimbursement for the lawyer fee was supposed to show up in the closing documents.
Next issue was US Bank removing a mortgage payment from our checking account when we were told we would not have to make the next two mortgage payments. Our Loan Processor informed us it was an error on their part and we would get the $1811 payment back at closing in addition to $1900. At closing, my name was spelled wrong on every document, we were charged a late fee of $75 with no explanation of what the late fee was for and the $100 lawyer fee was not showing as a credit on the closing documents. I was told to go ahead and put a line through all my misspelled names and then initial it and that they would figure out later why I didn't get my $100 refund on the lawyer fee or why they were charging me $75 late fee. I would not sign that night. I was told the closing documents would be fixed and the closing would be the next week.
US Bank did not schedule the closing until a couple of weeks later. At that time, I was told I would not get my $1811 back in the form of a check because they waited too long to reschedule my 2nd closing and then told me that Michigan has a law that you can't get more than $2000 back at closing. Since I was already getting $1900 back, US Bank decided that they would apply the $1811 to my new loan. I did not agree with them because I would not benefit from them taking MY $1811 cash and putting it against a 30 year loan. I needed that cash now.
I was extremely upset with US Bank and losing sleep over the entire situation. I told the Loan Processor, Jacqueline, that I was not comfortable with how US Bank was handling the refinance and wanted out. She agreed that this was US Bank's fault and told me that US Bank was going to refund my $395 application fee and not charge me for the $500 appraisal. Jacqueline told me that the $395 application fee would be refunded to my credit card in 2 to 4 weeks. I have an email to prove it.
6 weeks goes by and I tell Jacqueline that I still have not received the refund. She tells me that "I just heard back from Chad's supervisor. Per her remark in your file, they were legally required to charge the $395 application fee since your loan was final approved. However, they did not charge the $500 appraisal fee which normally happens when a loan is cancelled." After, US Bank made such a disaster of my refinance I shopped around. No other bank was going to charge me an application fee. What is up with US Bank charging a fee... and I'm a current customer?!? The other banks also had lower interest rates.
What a dishonest company!! For the last 6 weeks, I was told by Jacqueline that I would not have to pay for the appraisal and would get the application fee refunded and NOW she tells me US Bank decided they weren't going to refund the application fee. They are very unprofessional and do not care about customer relations. Think of all the interest they would have made from us over the next 30 years and now some other bank is going to get our business. My son is also refinancing and is steering clear of US Bank.

I deposited a check to my account before leaving the country on a trip. The deposit went through as it was exactly the same as on multiple deposits previously, same bank, same branch, same accounts (issuer and issued), same signer, same amount (actually lesser amount than most recent accepted deposit, but same as a previous amount), same name, same endorser, same everything! But for no valid or given reason this deposit was reversed by the branch manager in order to extort and sell branch products. I was treated inhumanly and extremely unprofessionally with direct disrespect and deprivation of my livelihood as well as insult to my character. I am currently abroad so there is direct negative impact on my survival.

Ha where should I start my agonies with US bank? I applied for Home Mortgage as their rates were comparatively low. Being a first-time homeowner, I do not have the full insight into what documentation is required and of course I would assume that the loan processor would guide me through the whole process (I think that's what they are for).
Provided all the requested information on day 1 after signing my disclosure package. Loan processor does not know what she needs. She was not able to calculate my cash in hand (simple math) which can be done by looking at my statements. If anything was short she would advise us that these additional documentation is missing. Before the agreed loan closing date a week before that on Friday before long weekend she calls me and asks me for additional documentation (docs are already provided) and says if I can't provide that day they cannot complete as agreed.
They were sleeping on the docs for a good month and nice way for them to push the dates saying I have not provided the necessary documents. Now there is not even a commitment that they finish my loan within that stipulated time. My seller is now threatening to cancel the agreement (obviously as it has exceeded the time). I would STRONGLY RECOMMEND NOT TO GO WITH THIS BANK .

You are threatening me with being blacklisted with ChexSystems. This will prevent me from obtaining a bank account with 80% to 90% of the banks in the United States for 7 years which will be further victimization of me by US Bank. I will be 80 years old before I can obtain a bank account. US Bank told me online that $5,000.00 was available so I withdrew it. I had no prior knowledge that the check was no good. This looks like entrapment.
Well I have talked to these people and they show no mercy! The bank has no sympathy, empathy, or compassion in this case. It is the Napoleonic Code "Guilty until proven innocent". Only there is no innocent in this case. Only guilt! Fraud means intent to deceive using false pretenses. Well show me my false pretenses please? Fraud is a felony depending on the amount of the funds involved. I do believe. Intent has to be proven. It is my understanding. Where is the intent in this case? Why is the bank so abruptly cold, hard, and harsh. It is as if I was trying to rob the bank by design. Is this how you treat all of your customers when
activities beyond their control take place? I am being treated like a criminal through no fault of my own.
Now my VA pension deposits will not be in my hands until the end of September, if not later, because you have frozen my account and I cannot have access to these funds which are Federal Property until they are in my hands. Granted you will take out sufficient funds to pay the overdraft. This is a given. Why am I being
criminalized by the bank for the actions of another? I am a poor 73 year old with a leg missing and living on a fixed income. This action on the part of the bank is shocking to say the least. There is apparently no recourse for me. I was victimized by the depositor and now I am further victimized by the bank. I did not sign up for this treatment. I have acted in good faith, the depositor did not, for unknown reason.

I requested a loan modification from US Bank back in March of 2016. I completed the packet that was sent to me and was assigned a relationship officer by the name of Aaron. She kept me abreast of most of the process until one day I asked her, "Do I pay my mortgage for the following month since my modification was supposed to be completed within 30 days?" She never answered my question and I never heard back from her again via telephone or email. Then I called to be told to keep paying my mortgage until I get an offer package that I had a certain amount of time to respond to accept or reject. In the meantime I get a letter from another relationship counselor introducing himself as Robert and letting me know he was on my case from now on and he will be calling me in the near future.
When he called two weeks later. I made him aware at that time that I am still waiting and I have not heard anything from US Bank. He promised to look into this for me and get back with me as soon as possible. A month goes by and he calls me again to introduce himself and to ask me is there anything he can help me with regarding my modification. By this time I am angry because I have been waiting 4 weeks for him to call me back and he never did. Then he calls me and forgets that he even talked to me. He has no record in his computer of our last conversation. I made him aware not to call me until you can give me some information concerning my modification. Since that time, he continues to forget who I am and continues to call as if I am the first time he has ever called me. Very Frustrated.
Since that time, my mortgage account was removed from my online bill pay account through US Bank. I have not received any more notification as to the result of my modification after they made me jump hoops to do a quit claim deed to remove my ex-husband. I have provided all the information that they requested. I am very frustrated with US Bank since I have had my loan sold to them. They refuse to give me a loan modification in 2009 forcing me to hire a lawyer in order to get my payments lowered.
They have went up on my rate 3 times in the past two years. My payments were at an affordable $1300.00 a month 2 years ago to now $1,800.00 a month. I have requested several assumption loans in order to get my ex-husband removed from my home to which they denied saying that I do not make enough, but I am the only one residing in the home and making the payment. Then to top it off, I was a few dollars short on my July payment because I was not made aware that the property taxes has risen and instead of them posting my payment to July 2016 they stuck it in a suspense account and charged me a late fee of $90.00. It took two months to get this straight because when I made my August Payment they applied it to my July Payment and my $1862.00 was still in the suspense account.
This bank by far is the most unreasonable bank to work with. I had a checking account for my rental property in Illinois. I closed it due to the fact I want very little contact if none at all to do with US Bank. You are not customer friendly at all. When I have reached out to you in my financial need you have not showed any compassion in the least. You do not follow up with your own regulations and timelines. Your staff is not trained and provide wrong information. I am so highly disappointed with your company. I will never ever refer anyone for your services ever.

I called 2 weeks ago to a US Bank branch to explain that I have lost my job and have not been paid in 6 weeks so I could not pay on my accounts and have gone through all my savings to keep all my payments current. That I had 2 job interviews during those 2 weeks but it could be another 45 days before my 1st paycheck due to background checks and the timeframe of their payroll. I was told that they would work with me, since I have been a customer of US Bank for over 18 years and have never missed any payments on any accounts I have had with them.
I have accepted a position as of last Friday and which I had only $800 left in my account for utilities, food and for my insulin. When I checked my bank account this morning US Bank without my permission has taken approximately $400 from account for their payments. So I guess it is extremely important to US Bank that they get their money and it does not matter that I can't eat, live in my home or have insulin for my diabetes. "Really only $800 in my checking." Of course this is typical for huge corporations to take their money first rather than work with their customers or communities when hard times strike. Shame on you on US Bank. :( :(

I have bought mastercard gift card, variable amount, manufactured by U.S. Bank. On the card, it says I can go to the website mygiftcardsite.com and check balance/register etc. When I go there, it shows error message. "The activation sticker on the front of your Gift Card may reflect an incorrect 800#. The correct 800# is (866) 952-5653. We apologize for any inconvenience this may have caused." When I call the number, the customer agent tells me the card is inactivated and there is $0 balance and she cannot tell me when the card was used because all the information has been discarded. Now, I had this card for about 1-2 years and original amount was $500. It could be true that I have used up the amount, but for there to be no record of when the card was drained, it is simply not acceptable especially when there is a threat of fraud. People should not use this company.

So... Today I receive a statement in the snail mail ref my US Bank mortgage escort account. Seems they have overcharged me to the tune of $81.36. It says I need to cash the check or if I don't have it they will reissue me another check for a fee of $15.00. I never received the first one. So I call the phone number expecting a friendly customer service rep. Ha, what a disappointment. After listening to about 20 minutes of computer talk. Seems to me they just want to keep all your money either in fees, charges or by hook or crook. Customer service is a joke... They are holding my refund for a year before they will issue another check without the $15.00 fee. Please shop elsewhere if looking for a mortgage for your new home. Save yourself the headaches of this bank. One star is only because there are no ZERO options.

It's as simple as I'm a 15 year customer with US Bank... I was recently thrown in jail behind a false claim against me for a stolen car report made by my husband who lives in the same home!! Let me repeat two supervisors corrupt and crooked coming out of Kansas. The supervisors had been told over the phone by myself that I had the car in question, a dodge neon 2000. My car is still impounded... I'm now being disappointed by my bank of 15 years!!! They referred them to me and on my first incident caused by them I'm denied everything listed on policy... I was not helped by the same two people who deserve more than termination. No one came to my aid.
To this day I'm denied access to my money. I'm embarrassed at how I'm spoken too and I also believe that higher-ups at US Bank are prejudice... I read their employee reviews and they complained how minorities never get promotions qualified but denied. I have been made to feel like this too. So sad. I'm gonna use my g.i. loan but not with them. No you lose out cause whoever is unfaithful with little is unfaithful with a lot. Game over for the clansman. I deposit one of over fifty cashiers checks which should be like money. No they put a hold on my damn money. Unacceptable and you let century twenty one mistreat me to death while you allowed it. You lost a good customer who is gonna notify 500000 people to close their accounts. We customers make you. It's not ok to treat me foul coz I'm turning you in. Broken hearted, frustrated and defrauded, abandoned is all I got.

I stopped using US Bank 3 years ago for a number of reasons. I was extremely unhappy with their organization. When I left they cut me a check for my remainder in my accounts. Now 3 years later I'm seeing something pop up on my credit that I still have receipts for paying off from back then. So I call in to find out that there is a balance apparently remaining on my old accounts that accrued more charges after the date I was cut a check in closure of accounts! So since I banked with them I am much further along in my career and work and can afford much more. That being said I would normally just pay this off but it is completely wrong...
Now I have been on 5 phone calls with their 'customer service' and put on hold for 30 minutes before I hung up and re called in then put on hold for 18 minutes before I called back in... Then I got in touch directly with the department that apparently handles overdue balances on account?? Which remember I was given a check back in the day for the remainder on these accounts!! They paid me when I left! Then I talk to a lady from this department and obviously by now I am frustrated... So she gets snappy with and says she's going to transfer me to the department that can breakdown what this balance is from and go over the statement.
So I get transferred again after talking to her for 20 minutes and her basically coming up with nothing besides the opening date of the account and now I got transferred back to the main line to start from scratch again!!! Unbelievable!! I am positive this service rep did that on purpose too!! Like she knew it would screw my time over even further.

I have a mortgage with US Bank and always pay online. Since June there has been a new charge of $5.00 for online payment. So I called them today and asked about that. They explained to me that they are giving people who do not have internet access a break. It used to be $11.00 to pay by phone and now it is only $5.00. So in order to recoup their cost they are now charging $5.00 for online payment. Have you ever heard of such malarkey? So now I am being penalized? So the only recourse I have is to payoff my mortgage. Wow!!!

Today I am attempting to call US Bank, to find out where my credit of $102.00 is, why it has not been mailed to me in the past 8 weeks. I have waited 39 minutes to speak with someone. It is clear no one is going to answer. This why I canceled my card in the 1st place. There is no service, on inconvenience. I will now proceed to go in to a physical office and listen to their excuse of inconvenience.

This comes as a warning to others that US Bank's slow online service may waste their time. Don't bother trying to pay the bill for charges incurred several days before US Bank has posted them. Unlike other MORE COMPETENT banks which will pend charges, allow payment, and show a negative balance until all processing is complete, US Bank is incapable of handling a payment before they find it convenient to do so. If online bill pay is offered, it should be capable of handling simple payment transactions.

This has been the worst customer service experience I've had in years. They returned my first wire transfer from my bank for some reason which cost me $30. Now I've spoken to 6 representatives in the past 7 WORKING DAYS and I've gotten a different answer from each one and each one says they are reading from the same set of notes on my account. How can that be??? I was told by 3 people that the lien release was mailed last week. Then today I'm told it hasn't even finished processing. WHAT???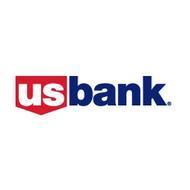 Online software purchase. Disabled remotely in an attempt to squeeze more money via subscription. Fully documented. US Bank investigated and denied dispute, hid behind 40 year old policies that do not apply to the electronic age. Enabling fraudulent transactions and/or failing to protect customers from established fraud with a profit participation constitutes conspiracy to that fraud. There's no question it was a fraud, and nobody from US Bank suggests otherwise. They just will not do anything about it because the letter of policies written before ecommerce began lets them ignore it. Among other things not done, the merchant still has the fraudulent offer posted to rip off others, with the same fraudulent language. And still accepts Visa for payment, keeps those processing fees rolling.
US Bank is resold/white label to local banks under names like "Elan Financial" and ultimately local neighborhood brands -- when there's a problem, have to deal with US Bank fraud disputes. Agreement: Latrisha from US Bank - Fraud, lacks authority to do anything. Justin never answers his phone. Dimitric never answers his phone. Agreement: Angelo from US Bank - Fraud, lacks authority to do anything. Marilyn refused to listen and kicked me to customer service.
Of course I will close my accounts (multiple), but the problem is closing will happen silently some weeks from now after a transition, and nobody will notice. It should be loud and clear I am closing accounts because US Bank protects and profits from fraud, and refuses to address valid claims of bank fraud if they can find any excuse to avoid it.
Company Name:

US Bank

Website:

https://www.usbank.com/index.html