Consumer Complaints and Reviews

They won't take payments over the phone!!! I recently filed bankruptcy about 6 months ago and because of that Ally took away my option to pay online and stopped my direct payments. When I called to make my payment I was told they DO NOT accept direct payments and that I would need to go to Western Union to make a payment and that I would cost me an additional $8.00 to make that payment. What company does not accept payment for a service or product they pride?

Trying to Wire money to their Investment side...5 phone calls later over 2 days... maybe it will get done? Now I've missed the last day to buy into a Bond Fund for this month and will miss the 9-1-17 Interest payment. But they're "Sorry"...Other than this Bond Fund my remaining money is being moved to Synchrony Bank.

They don't care for customers. After payoff they make you wait, they don't reply. They are simply the worst. If they gave a prize for being bad this company would not even win that for being sooooo bad. Hate them. BUYERS BEWARE, STAY AWAY. DON'T GIVE THEM YOUR MONEY!!

Me and my family just withdrew several millions from this horrible bank. The info they give you is wrong most of the time. Their executive customer service department does not make outbound calls it appears (after one requests one). They went bankrupt already and needed taxpayer bailout and they pay you back with horrible customer service, lies and incompetent employees worked on your money. Check out Synchrony Bank.

I have been back and forth to Third Party Totaled Loss Department - Gold Find Claims and Ally since 6-28-17. No manager will step up to plate on both companies to help bring this to a resolution... This company is horrible to work with if your vehicle has been totaled. No one wants to take ownership to help. Insurance Agent called and did paperwork and advised representative he needs a Letter of Guaranteed for the amount of $12,772.00. That there were going to be 2 checks to distribute to ALLY, because there are 2 claims. 1 for $6 thousand and 2nd for $5 thousand. But the representative totaled car for $6,864.82. All we need is Letter of Guaranteed for the 2nd claim of $5.
This is where it all begins. Their Total Loss Department can't help us so they say we need to call Ally and then Ally states they can't help us and transfer me back to their third party. Total loss called Gold Find Claims. No manager wants to step up to plate so Ally and Gold Find Claims can communicate to help get this resolved. In the meantime I'm still paying interest. How wrong is that. This has been going on since end of June. #AllyBank# #BankPresidentDianeMorais# #CEO-JeffBrown#
How do I know I can trust these reviews about Ally Bank?
854,137 reviews on ConsumerAffairs are verified.
We require contact information to ensure our reviewers are real.
We use intelligent software that helps us maintain the integrity of reviews.
Our moderators read all reviews to verify quality and helpfulness.
For more information about reviews on ConsumerAffairs.com please visit our FAQ.

Financed a car through Ally Financial. Recently I sold the said car. Having still had a lien out on it, myself and the new owners both called Ally to see what to do. First of all, it's extremely hard to understand the robot (I'll explain later) talking to you. Second, I was told something totally different than the buyer was, hence one of is was lied to. Nonetheless we completed the purchase, and went on our merry way. The next day, the buyer informed me that the payment had cleared in her account. So I called Ally to request a copy of the lien since the Payment had posted. "It will take ten business days for it post." (Quote from Ally robot). I argued with it, but they don't have any constructive response so I asked to take the survey but never was prompted to do so after call. The payment posted to their account a week later (I received an email).
So I called up again requesting the lien. This time I ended up calling four times (each time talking to a fake person ) and each call ended in anger. At one point, I was directed (after asking five times ) to a "manager" who couldn't "understand " me. At one point during one of the numerous calls, I dealt with a robot trying to convince me their name was France. Yes okay, and I have a hole in my head. After each heated call, I asked to take the survey. They said ok but once again, never got the prompt. Now it's been two weeks since the sale. The new owners, who are from out of state, want to make this car legal. I call up Ally again. This was last Monday. I'm told the payment posted in their system and the lien was mailed out that day. Should be there in the "United States mail " in five to seven days.
I happen to work for the post office. That letter should arrive by Thursday at the latest. Told them that. "No ma'am the post office takes a week to send out a letter". So I suggest legal action again. If the letter is not here by Thursday. Also said "I don't appreciate you suggesting I'm lying." And lo and behold, no survey to take again per my request! So now, it has been over three weeks. Still no lien. The poor sellers are waiting and I'm getting more angry by the day. I'd call back but why bother? I can't understand the customer service robots, they're programmed to lie, and they don't do their jobs properly anyways. I'm willing to bet, when the lien comes that's it's not postmarked last Monday.
Now to the robot explanation. I have called so many times that there is one detail I've noticed. There seems to be only five or so customer service reps. It's always the same five voices that answer. Each time with an unrealistic name, like France. Who names someone France? I could see Paris. Not France. Also during one of the calls, I repeatedly referred to the company as "a piece of **" in every sentence. The "robot" didn't even understand. My vocabulary varied while their's only kept saying "okay ma'am ". Like it didn't EVEN register that they were being insulted. Amazing. I will never lease or buy a car from this company again. Their customer "service" and terms are a joke. When dealing auto finance in the dealership, ask who you are getting and don't use Ally Financial.

I paid off my truck and needed my title for being able to sell it to a buyer. They had the funds and are making me wait 10 days. After 10 days there were going to mail out a letter to bring to the DMV. They said the letter would take up to 5 days. The folks that answered were based out of India and were reading from a script and had many many runarounds... Very sad and I can sum up Ally Financial in 2 words... ** Sucks.

I don't know how this company is still in business! I got in an accident and car was totaled, my insurance company paid them off what the car was valued and they agreed to it! I get a bill in the mail from Ally stating I owe them $3600 plus taxes on excessive mileage and they have called me several times! I called them back and half the people don't speak English and said it's in your contract when you leased your car. I would like to know who reads the back of the contract and isn't it the dealership's responsibility to tell us! The car is totaled. What difference does it make how much mileage is on it, plus I was going to buy the car at the end of the lease! This is the worst company ever.

I went thru breast cancer and got behind on 2 car payments. I called to ask for an extension. They extended the 2 payments but did not include the late charges. So what good did that do, my account still showed that I was 850.00 behind. It still showed behind to credit bureau. I call Ally to get this straight and I get someone in the Philippines that can barely speak English. They tell me they can't do anything about the late charges and my account will continue to show behind until late charges are made. Obviously these people have no compassion for someone that has went thru 30 days of radiations. AGAIN DO NOT USE THESE PEOPLE CAUSE THEY WILL NOT DO ANYTHING TO HELP YOU.

This bank is a joke! I have made several payments and they claim payments were missing. I even have bank statements to show I made payments. They didn't send me anything in the mail stating they were going to Repo my car. Stay away from this bank. I was trying to figure out how are they reporting me late and I made payments. These people will try to destroy your credit and a bunch of con artist. I will never do business with them again and they will hear from my lawyer ASAP. Please stay away from this company.

I will never give another dime to this company! They constantly send my bill late and refuse to issue a payment booklet. They pressure me to let them take my payments directly out of my account. I am Not comfortable doing that. If my payment is due on the 15th but they finally deduct it on the 17th they charge a $30 Late fee. Anyone ever consider using them be prepared to let them take your payment automatically! They hang up on me constantly but will call my husband at work 77 times in 2 hours! Over a bogus charge. They seriously should be investigated and at the very least people should check reviews before going with them as a finance company. They Are Horrible!!!

My truck was totaled out by my insurance. They refused to give my insurance company any documentation in order to pay off my truck through them. The process to settle my claim took long enough and now it's been even longer in order to get them paid off to settle on the truck. In the mean time because I have not been able to make my truck payment this is going on my credit and everything else even though they have been informed that the truck is totaled my claim number adjuster information has been provided through this entire process. They wanted a settlement agreement which my insurance could not provide as there was gap coverage on my policy and they needed a payment break down from Ally to do so.

I called Ally to buyout my vehicle. They basically told me all the hoops I had to jump through to buyout the vehicle. Overnighting a check, pay taxes ahead of time, etc. Instead I said ok. I am just going to trade it. What is my buyout without the tax and they told me to go to the dealer to find out. Then I am told I will find out from their buyout department, then I am told that they can not give me what a dealer will pay. I have leased many vehicles and never had to deal with this before. They are basically trying to hold myself and the dealers hostage to force me to buy it through them. My lease contract clearly states that I have a price that I can buy it out. THIS IS FRAUD!!!

I had an auto loan with this company and had automatic payments set up, went through a separation and I was under the impression that my wife was paying the payments. I was wrong, she missed two, I found out and made the payments that day, I transferred the payments to her account, the bank kept telling me that I never made a payment even though I had proof and sent it to them. I continued to make the payments every month. I owned this car for 3.5 years, paid 21,000 for it, put 2000 down, every month they reported a late payment to my credit because they refused to add the payments that my wife missed. This went on for a year.
I called the credit bureaus and disputed it and sent the proof. They give ally 30 days to respond or they remove it. Problem is they don't require any proof from any company that reports to your credit, so all ally or anyone else has to do is electronically send a reply that said it's valid, so I fought them for over a year and finally gave up.
I bought her another car and turned it back in because they were threatening me and they even called my clients, people that may have called me at some point in my life, relatives that I haven't seen in over 20 years and they actually told them that I was not making my car payments even though I was, they also told me that I only made 9 payments on the car in 3.5 years, I asked them if that was the case then why is it that I never heard from them in anyway, no answer.
In December of 16 I was very ill, had kidney stones that in turn caused me to have prostrate issues that they thought was cancer, I was in the hospital for almost a month, I got out and called them, told them what was going on and I said "I will send you two payments now one for December and one for January that why I'm not behind," the lady said "we will reject the payments, you can't send any payments in unless you pay the payments from a year ago," I said "I've already made them and sent the proof," she said "yeah I see that but we are showing you didn't and we want the whole car paid off or returned," I said "No, I'm not going to return anything and I've done my part," she said "well it's out for repossession then and we will file litigation against you."
I contacted an attorney that said he would help me and so far nothing has been done, they applied allege payments I made to interest and by the time I was finally done with it. I owed 25900 on it after making 15,600 of payments, I paid 21,000 with 2000 down. Do not use them, they were sued in 14 for the same things and lost 88 million in settlements, I would love to have a lawyer that will help me.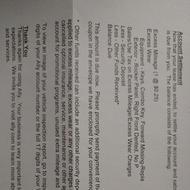 I have leased several cars through Ally Bank. Unfortunately when I turned my last car they stuck it to me. Charging me for things with vehicle that were wrongfully charged. I had a key that I was advised by the dealership that Ally would call me to tell me where to send the key! That never happened hence the charge. I called in & the lady kept repeating the same thing, "ma'am you can no longer turn in the key" & I told her I have never had any issues with any of the vehicles that I have turned in prior.
There were no issues with the vehicle when I returned, no dents nor has it been in any accidents... Just funny. I have never had any issues with turning in my vehicles until I decided not to get another lease... The lady was quite rude. Every time she spoke the same words just kept getting louder & repeating even to the point of speaking over me! Very unprofessional & I will not pay what they are charging me in full... I will give them $20 bucks a month for the service they gave me once I severed our relationship!

Ally is a great financial institution which offers ATM refunds and interest rates on free checking accounts, which no other bank does. I have had absolutely no problems opening a checking account there and I plan on opening a savings account soon. I was tired of paying $$ for ATM withdrawals and haven't since I switched. Furthermore, my friend has had no problems with his car loan and it is going very well.

In the beginning I had no issues with Ally. The few times that I did talk to someone they were pleasant and nice. My payments were made on time. I paid for 45,000 miles but turned the car into the dealership with 34,000 miles. I wanted to buy the car but they wanted much more than what it was worth so I leased a new SUV with GM. The car sat on the lot for two weeks before it was picked up. Then I received a bill for "damages". I kept the car immaculate. I knew I would get dinged for a broken piece of plastic on the driver's seat but I also got charged 175.00 for a key fob.
All fobs were turned in, however a few weeks before I turned the car in the pin fell out of the metal part of the key so it was in two pieces. I asked the dealership if they could fix it and they said it was common with the GM fobs but they had a few of the pins and I could try to put it back together. I didn't get a chance to so the fob that fell apart along with all the pieces and 2nd fob were turned in with the car. Then I got the bill for the broken plastic part on the seat, the key fob, plus tax. Ironically the total cost came up to exactly the same amount as one month's car payment.
I called Ally since I had no problems with them in the past and spoke to the rudest girl. I work in Customer Service and told her if she was my employee I'd send her to some customer service etiquette classes and if that didn't work, she'd be fired! She laughed. I was so pissed that I told her that I would be calling back to speak to a supervisor. I had to hang up. I sent a check payment for the broken seat plus the total tax but the not fob cost along with a letter that I would not be paying for the fob. I explained why and that they could take all the money I paid for extra miles and purchase a new $50-75 Key fob or just repair the faulty one, since I sent all the pieces.
I now get multiple harassing phones calls. I'm sure they will send it to collections and it will end up on my credit report. They won't even be reasonable now when I do call. They cashed the check for the seat portion but send me bills for the fob plus additional tax. Which I already paid with the seat. One additional note, when I moved from TX to FL my payment went up an additional 17.00 because they said FL charges their taxes during the duration of the lease, however TX is paid up front, which I had already paid. So where is that money? An attorney is looking into that because that is an issue that is ongoing in the state. I'm not sure what to do. I really shouldn't owe them anything! Thank goodness my new GM lease isn't with these rude, harassing, unprofessional leasing group!

I have seen complete deterioration of this bank as they grew, merging with other banks. I needed to transfer some IRA money from cash to CDs. Simple. FOUR calls to different departments did not achieve a thing. Nobody has the slightest idea how to do it. They have many different departments and play "soccer" transferring clients from one to another, so you make a circle. Bankers cannot see all your accounts. That makes it even more difficult. Maybe they are overworked as they cannot concentrate enough to even repeat your question. Absolute disaster!

Just had my first and last experience with these bone heads. Every time you call these people you start with some underdeveloped country for service. After all the crap they want your info for girl asked if I was primary on the account. I set yes. She said she has another person my account. "Who?" I said. She said William **. I said, "If you are that stupid you don't know Bill and William are the same thing I'm sure not giving you person info on my account." By law they have to supply you English speaking person with no accent.
So I figured I would get someone with at least IQ in double digits. Nope. Wrong again. So this person asks me who I am and same info I just gave **. Once they finally got into my account I asked to speak to Ruth. They said they can't get to Ruth. So I asked to speak to supervisor and finally girl I spoke with 2 days ago calls back. They have sent me letters to pay 407 dollars for 57 months except my loan is 478 dollars for 72 months. This place is joke. Keep all your receipts. You're going to need them. This place is scam artist.

Long time account holder. Ally sent new debit card issued via Mastercard. It does not allow access to checking account funds. After 18 telephone conversations with ALLY CS over a five day period... now conclude I have to bank elsewhere as CS reps check account. And respond with all is OK. Card is usable. It is not and none there in the different departments I have spoken with can only verify and respond with all is OK. Yet, it is rejected upon normal use at grocery checkout... Walmart etc. I cannot get access to funds. ALLY has failed in its fiduciary responsibility in providing me a card that will allow access to account. ALLY CS cannot do anything but look up account details and if all shows OK can do nothing else to fix the apparent broken link between account and debit card.

I was going to write this review a few years ago, but decided not to. Now that I am still receiving information from Ally Financial I decided to act. I had a car loan 12 years ago from Ally Financial. I paid on time every month and returned the car in perfect condition. I later received a bill stating that I owe money for one of the tires (which I did not, it was returned in perfect condition). I contacted them to correct this error and never received a response. My lawyer contacted them because of the continued harassment from the company regarding the money that I did not owe. The company never returned our phone calls or mail correspondence to sort this problem out. For the next seven years (prime time for me to be purchasing my first property) this was on my credit report. I filed a dispute so that it showed on my credit report, but it still really hurt my score.
Just the other day I received a letter from the company at my new address (I have no idea how they got my address) stating what information they can share regarding my personal information (the typical letter from financial institutions stating what they can share and what they can't). I e-mailed them letting them know that they cannot share any of my information and never received a response. This company needs to stop the harassment. I was reviewing other posts regarding negative experiences with the company, and it sounds like many other people have had the same experience I have (credit score problems, lack of response from the company).

DO NOT USE THIS BANK. This is June 2017. In Aug 2016 I traded my car and Toyota Financial paid off the balance due. The bank took a Sept. 2016 payment even though they we not supposed to. I called them and they told me to stop payment on the auto draft. At my expense I did just that. In May of 2017 I get a notice of payment due for 450?? The payment amount was 395.57 so I cannot figure out the $450. I have spent over 4 hours on the phone trying to straighten this out and they are supposed to return my call after their supervisor reviews this... 4 days ago.
I keep trying to call back but they hang up on me. I have been told everything from the Sept payment was for 8/2016 (absurd) too. They sent me a check for overpayment on my account (then why do I owe them) too. Toyota Financial sent them an incorrect amount on the payoff too. The payoff info they gave Toyota was probably incorrect because they don't have correct payoff information. (That's a problem between Toyota and Ally). I just wish I would have found this website before I financed thru them. Sounds like they have a long history of trying to get extra money out of a customer and then NOT LETTING THE PROBLEM GET RESOLVED. Maybe a law suit from the JP will do the trick. Whatever you do don't let them know you are recording them because they hang up on you... Wonder why!

Husband lost his job. We have 2 car loans with Ally. Called them and explain what was going on and asked them to tag payment on the end. At that time we were only 1 month behind on both. I made the payments but late. Called them each time cause the online billing showed on 1 car that it was behind 2 months. Made the payment. The next month that car was not showing for me to make a payment. Called them and I was told I was 89 days behind and they would not accept payment. Needless to say now I wait for them to come get it. The customer service rep wouldn't answer any of my questions, would not accept payment over the phone nor put a supervisor on the phone. Just unbelievable... Told them to come get it!!!

They messed up our account in the beginning for our car loan and truck loan to the point we ended up owing 2 thousand in late fees and penalties and they wouldn't fix it. We ended up losing the car. They're forcing us to pay the difference on the car after they auction it off and threatened to sue us if we don't. We had a small accident recently with the truck and cracked the bumper and were told by the shop we want to use if we buy the parts and take it in to be fixed then we don't have to worry about coming up with the deductible. Ally Financial made so we can only go to the shop and then buy the parts and do all the repairs, they're forcing us to pay the deductible if we want the repairs done. STAY AWAY FROM THIS COMPANY. They will make your life hell and rob you blind. Worst mistake ever to go with them!!!

My account was hit with a "Fee for Overdraft Item Returned" of $25. I've never come close to a zero balance, so I contacted Ally Bank for an explanation. The first person (Taylor) couldn't explain the charge, so he told me to expect a call the following day. Two days later, the call did come, and it was explained the fee was for an attempted charge that would have exceeded my balance.
The only problem is, I made no such attempted charge. In fact, there's no record of the "attempted charge". The woman said she would try to get the $25 charge waived as a courtesy, but I elected to close the account instead. I have a zero defect policy for my financial institutions. They totally lost my confidence in handling this - first for the error, and then for the nonsensical manner in which they tried to explain it.

I asked to lower my payments! After 12 successful payments, because I was told I just had to make 12 payments when I called back she told me just reschedule my payments and they won't tow my car unless it's 90 days late. I literally had to get on the phone and SNAP on them, ask for managers and everything to even "apply" for a rewrite. And I was told I will receive and phone call. We all know how this story ends! Save your time. Don't even consider making business with these non-trained customer service representatives!

I set up my car loan for auto payment on the 27th of each month, as the website said. Now, every month, I get a threatening letter from ALLY that my payment is late and they will be sending information to the credit bureau. On the website, it says the payment hasn't been made on one page, whereas the payment history shows it was done on another. DON'T TRUST THESE CLOWNS WITH AUTO-PAY.

Ally has put false information on my credit report. They report late on different months for each credit report. Also they reported "Early Termination". If my car was due to be turned in BY 10/19, ALL payments made on contract, I turn the vehicle in a 10/13. How is that early termination? They refused to refinance and wanted car back. You got it! Also, I OVER PAID since these people lose/discard paperwork I had signed and notarized for "Business Use" taxes in Texas. I leased the car in my name. Used it for my personal transportation. They refused to correct or help me with it. I sent it certified mail! I sent them copies of the receipts. Once your lease is over, they erase everything! Time for suit. Anyone else wanting to start a Class Action Suit let me know!

So I just bought a car and I made my first payment on time with my account and routing number... according to Ally my payment was reversed by my bank (which is ** because I have other loans that come out from the same account) so I went to this bank to make sure my account info hadn't changed... AND of course my info was still the same... I feel like they are doing this on purpose just so they can get more money out of me. When I first made the payment the finance charge 363. Now after I made a 2nd payment the charge is 395 with only 60 dollars going to the principal. WTF. Stay away from this bank man.

Harry Green sold my son a car that was wrecked as a Certified Used Car. They charged 5000.00 more than it was worth just because it was FAKE certified. Ally just bends you over and breaks it off. I got totally screwed by Both companies. 2 yrs later you can tell I made 2 payment. 2011 Malibu is still 14000. It was 14999. When we bought it and my son put 1600.00 on it 2 years to get it down to 14000. My payments are 360.00. Looks like interest rates are eating everything. They all need to go to hell. I hate them all. Bunch of thieving greedy bastard.
Ally Bank Company Profile
Company Name:

Ally Bank

Website:

https://www.ally.com/