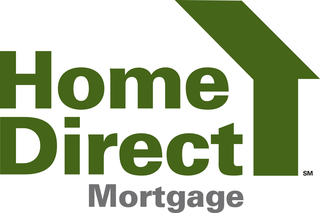 Consumer Reviews and Complaints
Mr. Tyson ** has been extremely diligent, attentive to our needs at every step of our loan process. He has made the entire process free of any obstacles and has been very thoughtful and thorough when important documentation was required. I highly recommend Mr. **.
Thank you so much for the great feedback Jeffrey!
Original review: April 24, 2017
Simply put he's the best! Second purchase with Nate **. First time real estate agent used, this time for sale by owner selling ours, then fsbo purchase. Guided us, helped motivate various parties involved right up to closing, THE BEST!
Was a wonderful experience working with Steve **. Friendly, cordial, but a no-nonsense approach that made the mortgage processes a pleasure. Of all the people involved in this transaction; realtors, sellers, inspectors, VA etc. Steve was the only one we could regularly count on. He provided guidance and insight that set our minds at ease. We've been searching for a home since pre-bubble. My wife and I have met the snakes and all the shenanigans, we waited it out and tried once more with this home. If more people in the industry would model themselves after Steve, real estate and our economy would be in much better shape than it is today.
We were looking to buy our first home and we already found someone through the VA, but they were trying to re-neg the APR value that they had originally told us. So I started looking at other ones and came through the Bank of Kansas City through HomeDirect, and they were able to make an offer. They had the best customer service and APR. Their rep has worked there for several years and he was very knowledgeable and responded very quickly when I asked him questions. Then if he didn't know the answer, he found out for me through other people. They cared about us and not just taking the profit of giving us the loan. It was an easy process and I'll definitely go through them again. Also, I would tell my friends that if they're looking for a great APR and good quality service that's where they would find it.
This was the fourth VA loan that we've done and the man who helped us on our third VA loan was Seth and he was so wonderful. We wanted to use Seth again because he made the process so easy, he was great and because of the level of his knowledge when it comes to the VA loan. He let us know that he had changed companies so we chose HomeDirect. We went through the usual income verification and my husband's VA eligibility which wasn't difficult.
HomeDirect was great and they made the home-buying process simple. It was stress-free in a stressful time and Seth is wonderful. He handled everything for us and he was always available. He immediately responded if we ever had any questions and he was great throughout the process. We're extremely happy with them and I'd immediately give Seth's information to any of my friends that are going through the home-buying process using a VA loan because he's the best. HomeDirect is fortunate to have him.
We had a new construction and we needed to convert from our construction loan into permanent financing. So, we got a 15-year fixed refinancing from HomeDirect Mortgage, which was one of the banks that came in through Lending Tree. We got a call from Ryan, and he talked us through it as we were comparing the loans. He was knowledgeable about the products and what he was offering. Also, he gave out his cell number and if we needed to get a hold of him and had any questions throughout the process. He responded to the emails promptly and was there for the few questions that we did have. They had a really good rapport with it and based on the rates and fees, it seemed to be the best deal for us out there.
The loan process was electronic, so it was really very easy and it took about 30 days. Everything was done via email, so we have the electronic documents. Ryan also sent updates periodically and told us what we needed to do when we needed to do it. Then we signed the documents electronically and then the close was painless because I asked Ryan if we can use a local company in town that we had worked with before, and he was able to reach out to them and made that happen. We were able to get our permanent loan closed and it was painless. It's one less thing that we have to worry about and I'd recommend using them. However, we had set the first payment incorrectly, but we got a letter saying that HomeDirect was good and that it went through the different office. They then advised us the where it needs to go to make sure the timeliness of our payment is applied properly.
I went with a veteran's loan program. I wanted to get the equity out of my house so that I could pay all my debts off and just have a mortgage payment. I went online and I was playing around with it. I thought that was a safe option but when I put that out there, tons of people started calling me. I had the most amazing experience with the first person who called me. I went with HomeDirect Mortgage because of Erica's voice and the way she handled herself. She was awesome.
I had been sitting on the fence and was a little worried but Erica helped me through it. I just had to get copies of everything that I had from the other mortgage sent to her and she took care of everything. She walked me through how to apply online and held my hand the entire way in old school professional stuff, like where the title office was and what I needed to do.
I really felt like I had a friend who cared about the process that I went through and assured me it wouldn't go to anyone else. Erica also told me that if I ever had any questions, she was the first person I should call, and she reassured me they don't sell the mortgage. So, it was that down-home, oh-my-gosh, I'm-in-somebody's-care kind of hands that really made the difference. I was actually shocked to find out she's only been doing it for a month. It seemed like she had years and years of experience. Because of this mortgage, I've gotten out of credit card debt. And if people asked me, I'd tell them not to wait and to do it right away.
I wanted to refinance my house, and I got a VA loan from HomeDirect as they have a quick response and good service. The rep was very good and quick, and he answered my questions. The rate was also right there with everybody else, and actually lower than most.
How do I know I can trust these reviews about HomeDirect Mortgage?
820,717 reviews on ConsumerAffairs are verified.
We require contact information to ensure our reviewers are real.
We use intelligent software that helps us maintain the integrity of reviews.
Our moderators read all reviews to verify quality and helpfulness.
For more information about reviews on ConsumerAffairs.com please visit our FAQ.
I need a new house so I applied for a mortgage and got a VA loan from HomeDirect Mortgage which ha and it was good to go. If you need to talk to them, the representative always picked up the phone and was willing to help. It was a good service. I'd recommend it.d a lower APR. The loan process was straightforward and simple. They sent me the information that they needed such as DD Form 214 and paychecks. I sent it back
HomeDirect had a good interest rate. I got to their website, pulled a quote, found the mortgage and then applied. Thereafter I called them and a nice lady walked me through and re-applied me. She gave me a rate and then I got a loan under the FHA program from them. After making the deal, she gave me all the updates and helped me with some documents. She did whatever she promised and I was very satisfied. Working with HomeDirect has been good so far.
I am a first time home buyer and my father told me about HomeDirect Mortgage. He said he had a good experience with the person he went with. I'm from out of state so the person I contacted was in Oklahoma. It was smooth doing the application process over the phone and through emails, and I was impressed with it. There was a lot of paperwork but it was easy and only took a few months to get the 30-year loan from them. Their representative was great. He and his assistant were very prompt to return emails even when I sent the email late in the evening so I was also very impressed with him. HomeDirect Mortgage helped me buy a house so it was great, and would definitely use them again. They're very easy going and well done.
We had a new home construction loan but I wanted it paid off. HomeDirect Mortgage was the first one that responded and I found no reason to look further once I was with Dave, our rep. Dave was a straightforward and easy to talk to. I was a little harder on him than he's used to but he rolled with it. He was very aggressive and got me through the process. I like that he was very professional and that he can be beaten down a bit for something not necessarily his fault and not get crappy with me. Everything that Dave said turned out to be true and pretty much on spot. This was the first mortgage I've done so I didn't know what to expect other than it might take a while, which it did. They had the initial roll of documents that they requested and then they needed more information to support my income. It took about two and a half months from start to finish.
I got a flyer from HomeDirect Mortgage to refinance and streamline into a lower rate. I sent the paperwork over and they did the rest. The loan officer got me from a higher rate to a lower rate. I owed my solar system, so they wrapped it into the mortgage and paid it off directly. It was good all the way through. Every time I called, the representative answered the phone and when I leave a message or email, they respond right away. Overall they have great service and I would refer them to a friend.
I purchased a new home and went through Lending Tree. I had several responses from them but working with the various lenders, HomeDirect offered me the lowest interest rate. It was our first home and I was in the military and it was a first-time homebuyer and a VA loan that I went with. I gave them a number that we were going for in a house and the process was finalized in ten days. But they can improve on their online payment. I haven't found a way to do it if I want to pay an x-amount of money this week and for another week towards the loan and do it all at once. I'm sure there is a way, but when I go do it, I have to have the entire monthly mortgage to submit. But as far as talking with the loan officers, I had great contact via email and telephone. If I had an inquiry, I get a response within 24 hours and usually within a couple of hours. Everything's been extremely positive with them.
I wanted to refi my house to get a lower rate but also to consolidate some home equity line to credit and HomeDirect Mortgage had the best deal. The fees were low and the broker, Cary, was very open, proactive and communicative. He let me know exactly where we were with various steps of closing throughout the process. He was very clear on what the costs were gonna be and what paperwork was needed of me and when in order to make the closing date. I proposed some last minute changes and he took time to explain to me what that might mean and we found solutions together that were win-win for both of us.
The communication and the service was really good. I was a little worried that the lock was gonna expire but we made it to the original closing date, so it was good. I've refinanced and had home loans with big banks, and this was the smoothest one. I was a Wells Fargo customer for the better part of 20 years and refied several times with them and the US Bank as well. HomeDirect Mortgage is a great company to do business with and especially Cary. I felt I had a fair deal and it was honest on both parts so I would highly recommend them.
Home Direct Mortgage has a pretty good process. My husband and I were moving for work so we wanted to do a VA loan. We wanted a lender that was familiar with the VA home loan process. So we applied for a mortgage with Home Direct. My husband has bought his seventh house and he was saying that it was a little different. He thought that some things could have been faster. Though it didn't take that long, we got approved the next day. We were looking to close in two weeks but it actually took up to the 28th, so it was not the closest but not the worst.
We worked with Chad and he was very familiar with the process. He tells me what forms and paperwork he needed. His follow up and communication was good. He kept us informed and I was able to get a hold of him if I had questions or wanted to know where we were in the process just to make sure that everybody was doing what they needed to do. It was helpful to have somebody to go to and make sure that everything is going smoothly. I like their rates as well. Somebody else I got a quote from had a higher APR. There wasn't a huge difference but it was one of the reasons why we went with Home Direct Mortgage.
Because of them, we had a house. It was a positive experience all around. Home Direct Mortgage delivered on what they said they were going to deliver and they really streamlined the process. At no point did I feel that we're being left out at any of the steps. Since it was my first home loan and home purchase, I was very happy with everything.
I was looking into purchasing a home, and it seemed like pretty much everyone had a VA loan program, but HomeDirect's fees seemed lower than other loans that I compared them against. I talked to a couple of people whom I knew are knowledgeable about mortgages and I looked through some online reviews, and HomeDirect seemed to be the best choice for me. Their representative seemed pretty knowledgeable and walked me through some things that I didn't know as much about 'cause it's my first time in a home-buying process, unlike the rep that I spoke with from this other company, who didn't seem as knowledgeable and just didn't take as much time to answer my questions enough. On the other hand, HomeDirect Mortgage worked pretty well with me to get the work done.
I wanted to buy a house and ended up going with a VA loan program with HomeDirect Mortgage. The representative was there whenever I needed an answer and everything worked out smoothly. It improved my life and I like where I'm at. I'd refer them to a friend. It's been efficient and pleasant with them, overall.
I'm repurchasing a new home. And since I found that HomeDirect Mortgage has the highest rating on Zillow, I applied for a mortgage through them. They definitely helped in the closing process and made it really smooth. We closed in two weeks which was really fast. The experience has been very good for me that my broker referred them to another buyer after I did my purchase since he was happy with their service. The person I worked with was also very responsive and always on time. I e-mailed a request and he was the first one to respond. Their rates are not too bad, but they could have given me a better rate. I got a rate from the another man, but in the end, I chose the one with the better service and the not too bad rate.
We were refinancing and my wife was doing the research online. We came across HomeDirect Mortgage, made a phone call, and liked what we heard. It was from a 30 years to a 15, which is what we wanted. It was a great rate and we are absolutely happy with it. The process was also incredibly easy and didn't take a long time at all. There were a few little hiccups with the things we had to supply, but other than that, the process went very smooth. Their rep was also extremely helpful.
I got an ad in the mail that sounded like a scam. It was from a different company and not from HomeDirect. I talked to my financial advisor and he said that it's real but I shouldn't do it with that company. He suggested talking to a HomeDirect rep instead. The rep was incredibly helpful with everything. He checked up on me routinely to see if I need anything or if I had any questions. If I emailed him right now, he would get back to me in 15 minutes or less. He's snappy with that stuff and he's always pleasant and seems to enjoy his job. He answered all my questions and something that I didn't even ask. I've sent his information to some of my other friends who I thought might have a question as well.
I filled out a sheet of paper to apply for a VA refinance and then it was a two-week process for them to say if I'm good or not. They lowered my interest rate by almost the whole point which I'm always thankful for. The process cost me basically nothing. They scheduled the time for the rep to drive to my house to bring the paperwork. I signed it and that was it. It doesn't get a whole lot better than that and I'm glad that I went through the process. I would happily do it again in the future although I don't think I'd ever have to.
I was purchasing a new home and I happen to come across HomeDirect Mortgage on Zillow. I saw the reviews, did a little research and went with them for a VA loan. It was one of the best decisions I've ever made. They helped out tremendously. In every step of the way, they were no more than an email or phone call away and the process was almost streamlined. The rep I worked with, Joseph, gave me pointers and told me what I needed. I have to use them again shortly so I'll be calling back. Overall, everything was okay and I've already referred them.
I wanted to buy a house and HomeDirect had the absolute lowest APR at 3.37 and so I applied to their mortgage broker one evening at 8:00. The broker called me at 9:00. He communicated well and answered all of my questions. By 10:00 the next morning, my mortgage was pre-approved. Thereafter, I went to escrow. Since I started working with HomeDirect, their representative has been over-accommodating. Every time I called or sent an e-mail, I received a very timely response. I would recommend getting the lowest possible rate because mortgage providers are a commodity service but if HomeDirect was the lowest option for other people, I would tell them to go for it.
I bought a house and HomeDirect was recommended to me by a co-worker. I also looked at a couple of other places but HomeDirect's rate was a little better. I got a 15-year fixed rate mortgage and the process was easy. The rep who assisted me was very responsive and very knowledgeable. I was happy with the level of service that HomeDirect provided me. The reps were pleasant and helpful. They were available over the phone whenever I needed them and were also easy to communicate with by email. I would recommend HomeDirect. My experience with them was good - it was everything that I expected.
I wanted a refi and got a VA loan from HomeDirect Mortgage. I went through LendingTree and then, HomeDirect Mortgage offered the best of all the best options for me. I was given the best rates and all the terms looked better than everybody else. Everything fell into place once they had the offer in place and I made the decision to go with them. It was an easy, straightforward, and a surprisingly simple process. I didn't think it would be as painless.
I provided financial information and agreed to a credit check. I digitally scanned all the paperwork requested and then shot it over to the representative who was helping me. We had a couple of phone calls to make sure that I had all the things necessary. Then the representative got back to me when, once or twice, I couldn't get ahold of him. I'd leave somebody a message, and then I had to call him back a couple of times. But each time that I called him and I had to leave a message, he was very prompt in returning the call. I got a grant for the loan within a few days, and we were paid out in a few weeks. HomeDirect Mortgage helped us reset our finances and get us in a situation where we're handling things smoothly and cleaner. It's a plus to have that kind of stress out of my life as far as being all over the place with my finances. I would recommend it.
HomeDirect Mortgage was the first one that contacted me. The loan was streamlined, so it was effortless. But I was in Rota, Spain at the time. Matt, the guy I worked with, reached out to me and stayed in contact the whole time I was in there. He sent me the agent filing information so they can get in contact with me and he followed up after the agent got all the paperwork stamped and notarized. He went to extra lengths to make sure that we can get it done while I was overseas. The only bad thing was the expense to send it from Rota to the States, but that was on me. I couldn't do anything about it. I was out being a soldier. Overall, it was a good experience and I would recommend them.
We wanted a refinance so we applied for a mortgage with HomeDirect. I didn't want to do it in the first place, but it was my husband that talked me into it. It was their interest rate that prompted us to go with them. Going through their loan process was easy as compared to what we had because our home was actually in my grandfather's name. He passed away, and we had to deal with that section for the will and the death certificate.
I stayed in contact with HomeDirect the entire process and they would speak to me at least twice a day. We had a different paperwork for income and with all the bills that we were going to put up with to secure our refinance. Other than that, everything was fast and it was great. Communicating with their representatives impressed me and they were able to pay off my bills. They also got me to speak to a loan officer. Besides that, I got my mom to work with HomeDirect Mortgage now. HomeDirect is awesome and I like my experience with them as they are friendly and professional.
I got quotes from three different lenders and HomeDirect had the better rates and the lender credit. I took a chance with them even though I've never heard of them. It went well and I got a new house. The reps were great. Sam was very responsive, funny and great to work with. I recommended them to my best friend and she is doing the process right now. I'm in Alabama and I wasn't sure how it would work with them being out of state, but it was a smooth, good and quick process. Our agents were impressed with how fast they had everything done. It was a really good and efficient experience.
I wanted to buy a home and HomeDirect Mortgage had the best rate and they offered us money to close. I went through five or six different lenders looking for rates and no one could beat them. We did an unconventional loan process. We went in without a realtor and winged it on our own on our first loan. It was nerve-wracking but everything worked out well. They were helpful with getting all that stuff approved. As long as you have your paperwork in order, the process was pretty easy.
The owner of the house made me drop $15,000 off the price if I came in without a broker because he didn't want to pay an additional closing cost. So I saved myself a boatload of money. And I just hired a lawyer for $400 to go over paperwork to make sure everything was in order. The representative from HomeDirect was helpful and knowledgeable about what he was doing. He was also pretty responsive. He's closing other deals at the same time and working, but he called me within a couple of hours or on the next business day depending on what was going on.
It was really great that HomeDirect was able to offer some money towards closing on different tiered interest rates. I called Quicken Loans and a couple of other brokers about the rate and the money to close that I'm getting from HomeDirect. I told them if they can beat it, I'll go with them but they wouldn't even touch it. People from Quicken Loans were telling me that it was an impossible rate and there must be something else in the small writing. But HomeDirect backed it up and I got the loan and the rates that I wanted. We were able to move. We have a nice home and we are very happy with it. And I've recommended HomeDirect to people that are looking for homes.
We're purchasing a new home and no other lender offered such low fees than HomeDirect Mortgage, plus there were numerous benefits to it. For example, there's no time requirement for the PMI. There are also two options to the recalculation of the loan based on additional downpayments and it was the cheapest loan by far among the 10 lenders I spoke with. In addition, they were the only lender that would allow me to lock the rate prior to having a contract and it's important because rates fluctuate. The rising rate environment doesn't directly correlate to mortgage rates but usually have some correlation when the federation rate that causes the 30 year treasury rate to rise. There was an anticipated rate hike immediately prior to when we expected to have a contract so I opted to lock my interest rate with them prior to that date and it was substantial savings.
Jim was the rep I worked with and he was excellent and it was easiest to reach him by phone. He was responsive and gets back to me within 24 hours plus he was very forthcoming and completely honest. Working with HomeDirect Mortgage helped me save thousands of dollars and I've recommended them and Jim in particular to everyone I know who's buying a house.
We have a 30 year VA with HomeDirect Mortgage. I compared them with another lender and found them to be the obvious choice, so went with them again. I was most impressed with their offer, which included a huge lender's credit. The loan process was extremely difficult because my wife and I had already sold our home in Utah and we're moving across the country in our motor coach. So, we spent two months living in our motor coach coming across country until we were ready to close on the new house. My lender told me what was needed and we provided it. I dealt with the same person for both loans and had good experiences with him. It was a very simple overall process notwithstanding the fact that we had a lot of problems because we were on the road traveling at the time. But by and large, it was a very pleasurable experience. I'm happy to recommend them.
I had a VA loan so my credit was a little lower than I wanted it to be when I bought the house that I'm recovering from a divorce. I decided on interest rate reduction on the loan to have lower payments. So, I put an inquiry on LendingTree. HomeDirect called me first and their rate was the best. And then I got six other phone calls and nobody could come even close to the rate so I just went with it. Somebody showed up at my house and signed a little paperwork and it took me about five hours max time versus when I bought the house, it took me weeks. It was smooth as nothing.
I'm impressed with how quick and painless the process was and that it was easy, no hassle, with good rates and good follow-up. The rep Jim answered every single e-mail I sent him within an hour unless I sent it to them late but then it was answered by 9:00 a.m. so it was just good communication. I'm in sales so I understand the art of communication. He did everything on the dates that I asked for to get the refinance and to pay for mortgage payments and pay down other bills. When I asked for a breakdown of fees and estimates then when things changed I asked for breakdowns again. He got me everything I asked for quickly. Jim was great and I had a good experience with them.
I was buying a house and I got the VA loan program from HomeDirect Mortgage because their rates were the lowest. Everything was done over email and over the telephone. Connor, the one I dealt with, went on leave at the middle of the process so he got one of his co-worker, Avery, to continue it because there's a crunch time with my loan process. Avery monitored the documents I was passing and if it wasn't good then she would go verify and call me back and tell me if I needed additional documents. As soon as they receive any document, they confirm whether it's good or not. A lot of it was on me and getting everything that they need in a timely manner. Anytime I called or anytime I had questions they were always there to respond in a coordinated and timely manner. I would call Avery and she won't always answer, but as soon as I would leave a message she would call me back or I could email her and that helped me.
Through HomeDirect I was able to basically find a property that met my need as well as allow me to financially afford it and budget for it. I was even able to close my loan about five days earlier than what I wanted. I would definitely tell my friends to consider them and to give them a call and see if they can beat any rate that another consumer is trying to sell them or another mortgage company is trying to give them a quote. I believe that HomeDirect would be able to beat the rate and that they would be able to negotiate some of the terms. The long process is also a lot faster than dealing with these bigger name loan companies.
HomeDirect Mortgage Company Profile
Company Name:

HomeDirect Mortgage

Address:

11880 College Blvd. #320

City:

Overland Park

State/Province:

KS

Postal Code:

66210

Country:

United States

Phone:

(844) 325-0148

Website:

https://www.homedirectmortgage.com/