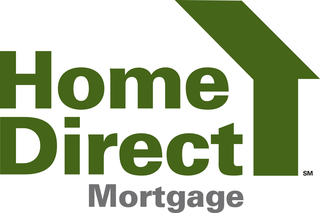 Consumer Reviews and Complaints
Mr. Tyson ** has been extremely diligent, attentive to our needs at every step of our loan process. He has made the entire process free of any obstacles and has been very thoughtful and thorough when important documentation was required. I highly recommend Mr. **.
Simply put he's the best! Second purchase with Nate **. First time real estate agent used, this time for sale by owner selling ours, then fsbo purchase. Guided us, helped motivate various parties involved right up to closing, THE BEST!
Was a wonderful experience working with Steve **. Friendly, cordial, but a no-nonsense approach that made the mortgage processes a pleasure. Of all the people involved in this transaction; realtors, sellers, inspectors, VA etc. Steve was the only one we could regularly count on. He provided guidance and insight that set our minds at ease. We've been searching for a home since pre-bubble. My wife and I have met the snakes and all the shenanigans, we waited it out and tried once more with this home. If more people in the industry would model themselves after Steve, real estate and our economy would be in much better shape than it is today.
We were coming up on the end of our rental agreement and I recently retired from the military. We decided we were gonna stay in the area so we decided it was time to buy a house. We happened to go to a home show here in Virginia and the realtor was very nice. And she's like, "Well, even if you don't buy a house from me, talk to this guy because he's got really good rates." So she gave me the contact details for Andrew from HomeDirect.
The loan process took about an hour phone conversation with Andrew on the second day after I e-mailed him. He got me pre-approved after asking all the questions, with a pre-approval by that evening so it was fairly quick. We even decided not to go with the house where we went and got the information for Andrew. We went with a different house but he did a new pre-approval letter real quick as soon as we came back with an offer for this one so that we can go ahead and move with it.
For me, this was a very straightforward process. I was very happy with dealing with him because I had a very bad experience out in California with a California VA loan. I got duped into some things and the whole process at this time was very transparent. We got the loan that we wanted at the rate we needed. It can't get any simpler than that.
The only thing I really haven't been completely happy with is the fact that I've got to mail the check out but that's my own fault for not following regarding online payments. I'm sure they sent me something about it when we first got the loan and I was like, "I'll deal with this later," and I could have misplaced it since then. But I've recommended them. And I've already given the contact details of Andrew to somebody else looking to buy a house. Overall, HomeDirect Mortgage has been easy to deal with. They're fast and efficient, as well.
A few months ago, I reached out to mortgage companies to find out what I would qualify for. HomeDirect was the first one I tried. The process was pretty much on point with the information requested and everything was prompt. I wouldn't go days without hearing about something and they would always keep me in the loop. The process was a pre-approval first of all. Then we got the pre-approval letters to go in and look at some properties within that range. We did that once we locked up with the property to let them know we were working with them then they started exchanging information. Real estate was involved so I was involved. And it was pretty much a back and forth process, providing all the documentation to get the final approval. But HomeDirect did a fantastic job during this process.
They have great customer service, too. I interacted with a rep over the phone and every time I called, I'd get a hold of him. If he missed the call, he'd call me right back. He always provided assistance and he's good at what he does. All my interactions with him were very professional. Plus, I always got an answer and there were always reasons. There was no "just do it because." If I needed some clarification or a form to submit, he would explain what it was, what it's needed for and how I could get it. And him answering my questions really helped me. This was the first single family purchase for us. I had owned property in the past but that was a while ago so I walked into the ropes again, finding out how things have changed and talking about the interest rate. HomeDirect Mortgage is great to work with and follow-up is on point, as well.
There were issues with my roof which I had to get fixed. I can't remember the name of the website but it's supposed to send your information to a bunch of lenders and then all the lenders would submit offers. I placed my information on that website and within seconds, my phone started ringing. I talked to nine people and I went with the first one that called which is HomeDirect. They had the best numbers and their refinance have lower rates so I went with the 15-year fixed loan program. The loan process was good too. There were a lot of emails but everything was answered quickly by the loan officer and her assistant. All the little processes, they were easy to help me with and it was pretty straightforward. They were quick to help me understand or deal with it. Their quality of service was excellent, so I'd recommend them.
Going through HomeDirect Mortgage saved me money. Based on the information that I received during our initial call, we compared to everybody else and HomeDirect was the most cost-effective option. The person that handled my mortgage process was impressive. I felt confident that he was going to do extremely well and he did. I'll probably use HomeDirect going forward for any refinancing or new home purchases.
Bank of Kansas City which later on merged with HomeDirect had the lowest rates at that time as well as very preferential terms so I did the VA loan with them to pull money out for renovation. I got a call from one of their reps and we went over the loan details. She made the offer on the rate and gave me the quote of the closing cost. Then I received the other quotes and I decided on HomeDirect's. I liked that I got the best offer upfront from them. A lot of the lenders started with a crappy offer and basically had to get a competing offer.
Also, the rep was extremely friendly. She wasn't pushy and the communication was really good. We talked on the phone frequently and exchanged emails. She seemed to know everything that was going to be required. She was motivated to make sure that we didn't miss any deadlines. She walked me through what the steps were and made sure I knew what paperwork had to be done and what the timelines were required on each piece of it. She also made sure that the lawyer was scheduled and she coordinated some paperwork issues. There were a couple of problems but she called ahead and worked along with us to make sure that everything happened. She made sure that the home inspection was taken care of and I finished the remaining paperwork. She did a great job in working with us.
It was a pretty satisfying and an easy process. We got the money that we needed for the renovations so that was good. I'd absolutely recommend to friends that they, at least, get a quote for a refinance or a mortgage loan from HomeDirect because it beats the rest.
How do I know I can trust these reviews about HomeDirect Mortgage?
789,262 reviews on ConsumerAffairs are verified.
We require contact information to ensure our reviewers are real.
We use intelligent software that helps us maintain the integrity of reviews.
Our moderators read all reviews to verify quality and helpfulness.
For more information about reviews on ConsumerAffairs.com please visit our FAQ.
I got a VA loan from HomeDirect and working with them was very painless. I would recommend them especially the loan guy I worked with. He was a great help and he was very professional.
We had a very good experience with HomeDirect Mortgage. We wanted to do a refinance, and went with a VA loan. They were simple to work with, friendly and easy. The representative was helpful and did not pressure us into going with them. We mostly communicated via email or phone and the whole thing took us 6 weeks. We just provided the documents and then got funded.
We did a home purchase and HomeDirect Mortgage was a referral. We did a 30-year fixed loan with them and the experience was pretty good. Everything was mostly done online, except for the closing paperwork, and everything was really easy. I met with the rep, Chad, in person when I had dropped off some paperwork and he was really good. He was an easy person to work with and everything was on time. He was very knowledgeable. My wife had some questions and he was able to answer them all. We were looking for a short close and everything was able to go through very quickly with HomeDirect Mortgage. I'd recommend them and I've already referred Chad to my sister.
My wife and I have obtained two mortgages in the past two years through Matt ** at HomeDirect Mortgage - the first in Utah and the second in Florida. While neither transaction was completed without the occasional minor snag, we were extremely pleased overall. In the first case, we were six weeks into the process with Quicken Loans when they (QL) threw a monkey wrench into the machinery by refusing to work with the title company we had chosen. But instead of firing our title company, we fired QL and went looking for a more agreeable lender. After doing some quick research and reviewing a half-dozen new offers from other banks, we chose Home Direct and, thanks to their very generous lender credit, saved ourselves $6,300 off the deal QL had offered. The whole process was much easier, much quicker and less administratively onerous than it had been with QL.
On the Florida property, we didn't simply hand the work to Home Direct because they'd done such a good job on the Utah deal; we let them compete against another batch of offers (one of which came from a close family friend who's in the business). But once again, HomeDirect got our business because their lender credit made them the best deal on the planet at the time. At bottom, we were extraordinarily happy with the deals we got from HomeDirect on both occasions, and with the service we received from Matt ** and his staff. We highly recommend them.
We refinanced because we had too high of an interest rate. HomeDirect's process was almost too easy, I was beginning to think it might be a scam. The gentleman who I contacted was referred to me and I chose them because of him. He has a very good reputation and I loved the gentleman I worked with. He was great and I've recommended him at least eight times since I've been done. I'll probably give him another call when my wife and I plan on getting another home.
I'm in the military and I'm moving back to an area that I had been before and my wife and I knew that we want to buy a house there. I found HomeDirect on Zillow where it was the top-rated company and the reviews from 1,400 different people about how easy it was to use were all 5 stars. And I would have to agree 100 percent. It was so simple to use and doing it with them took away so much stress.
Also, I'm a USAA member for over a decade now and USAA is fantastic at a lot of things. But with mortgages, they can't compete. The interest rate that I got with HomeDirect Mortgage was half a point better than what I got with USAA. If they can save me thousands of dollars, I'm going to be pretty excited about that. And there were no quotes or originator's fees with HomeDirect Mortgage. They paid me to use them and they don't sell the mortgage to anyone else. All of those things were better than everybody else and that's really why I went with them in the beginning.
The rep I worked with gave me a list of what to do and walked me through every single process. And anytime I had a problem, I'd email or call her and she would get right back to me immediately. The process was really seamless. She was awesome, polite, courteous, timely and I couldn't have been happier. Also, I was a first time home buyer and I had no idea what I was doing. I didn't know what forms I was supposed to send her or who was supposed to sign them, and she was really patient and professional with getting all that stuff done.
I got the conventional loan program from HomeDirect Mortgage. They weren't going to resell the mortgage so that's the certain amount of commitment and it wasn't the lowest interest rate but overall it was competitive. Their reps were helpful. We have frozen credits so part of the process was to unfreeze credits. They were calling me at all three credit reporting agencies. There were some problems during that but they were there for that. We're doing a For Sale by Owner and they were also there to provide support for all that stuff. The homeowner upset the first appraiser so they had to go get a second appraiser and HomeDirect worked with us to get that second appraisal in as fast as possible and get the approval so we could close within two weeks from the original date. Working with HomeDirect Mortgage impacted my life a lot to get the mortgage that we wanted to despite some curve balls that were thrown. I'd recommend them.
I wanted to buy a bigger place and got a VA loan from HomeDirect Mortgage. I liked their rates and cost. Also, everything went smoothly and straightforward with the loan process. I was pushing for it and the reps delivered the script to see if somebody was misunderstanding somehow. There was confusion with the title company but the HomeDirect reps were pretty good and courteous. I was satisfied and I would recommend them.
I went with HomeDirect to lower my rate. We've done a VA loan and a conventional loan with them and every time, the reps were very organized and everything went through without any hiccups or surprises along the way. They managed the process well and the reps were very responsive. I never had any discomfort discussing with any of them and posting documents was easy. Giving an information through secured files and sharing stuff was mostly done online. Overall, it's been a very positive experience and HomeDirect has done a great job.
We were renting a house from my parents and we decided to buy the home from them. We went on Zillow and looked at home mortgage rates we could get and shopped around for a little bit. The rate we could get with Bank of Oklahoma was the best and we got a 30-year first-time home buyer loan. This is my first time doing a home loan so neither myself nor my husband really knew much about home loans and we're relying on our parents and others to help guide us. So it was also really helpful that I could reach him to ask for some clarification. However, it felt like the longest process of him asking for another document and me sending it in, and then another document. It started with four documents and there were chunks of information. It would have been helpful in the start to have an entire timeline laid out of what documents would be requested at what time because that just rolled along as we went.
Moreover, when we filled out the application initially for the home loan, there were some questions about what would be included in the loan so I had added in my answer to that that we were including some credit card debt. It was a little weird because the application didn't get read. I realized that when we moved along with the whole process and a few weeks later, the lender said that he didn't know I wanted to do that. Nonetheless, it was all figured out and all worked out fine. It has been a very reasonable process and I would definitely recommend HomeDirect Mortgage or BOK. The overall experience was fairly efficient and an easy process to go through for the first time.
We're buying a house and we got a VA loan from HomeDirect. They were very competitive as far as interest rates and I had a good recommendation from a few people that used them before. I contacted the rep and told me what he needed for preapproval. He was very down to earth and he was no pressure. We got the house and we had a very positive experience. I would steer my friends towards the loan officer that we used.
We got a VA loan from HomeDirect and most of the process was done over email. Once we had the pre-approval, we got our home inspected by a VA inspector. And then once all that was done, we had final numbers and got the loan approved. It was all done in about a month. Both the representatives that I worked with were very knowledgeable and friendly. But sometimes one of the reps was a little slow to respond and difficult to get a hold of but that could be because of the amount of mortgages they're pushing through. Also, the VA inspector was in no hurry to make things happen and that delayed things about another week. I had to call him personally to get him the complete paperwork. Other than that, we've been able to get two mortgage loans through HomeDirect so that's been beneficial.
When I wanted to buy a new home, I was very hesitant to go with HomeDirect because I've never heard of them. But my mortgage lender is really good and very knowledgeable. I have bought about six homes and he's definitely the best in the business by far. HomeDirect did a fantastic job. They have great staff and I'm mostly impressed with their customer service. I have referred folks to them.
HomeDirect Mortgage's rates made me go with them over others. I did LendingTree and I fielded all the offers, put all the information together and made the call to HomeDirect. The rep allowed me to use text and pictures, which is easy for me 'cause I'm on the go, so it worked out well. Overall, it was a good process. It's been a professional experience.
I needed to do some refinancing for some consolidation. I went with HomeDirect because of their prompt response when I first filled out some information online. The loan process was seamless and mostly communicated via email. The reps are very responsive, easy to work with and they continued to stay on top of things and kept me informed of the process and where we were in it. Working with them made that part of life that much easier as far as refinancing, which could be stressful. I would refer my friends over to them.
We saw some of the rates, started shopping around and it was beneficial to refinance. The loan process with HomeDirect was pretty simple and quick. We did everything online and it was kind of a one, two, three and we were done and approved. The rep was very helpful. He developed a relationship with us that went step by step through the loan. It was the best rate on the market that we could find and he was very attentive to our needs. We had some issues with some repairs that had to be done and they held back some of the money while having those repairs done. The rep called us once a week to check and see if we were done so they could release the money. We're very, very pleased with them and would recommend them.
I turned over my financials during the loan process with HomeDirect Mortgage and the turnaround was quick. Kelly, the employee from their company, was wonderful to work with. She asked for my good faith estimate and got that right over so everything's been very positive. It was a simple phone call followed up by an email. I highly recommend them. The experience has been very easy and simple and it was a pleasure doing business with them.
HomeDirect already had my mortgage. And so, I applied for a refinance with them. Noah, their representative, had all the documents so I didn't have to give any. That was most impressive. The quality of service I received was perfect and my email would be filled up with all of Noah's other emails. Furthermore, my home has been appreciating and it was refinanced with the conventional. I also took some cash back. Working with HomeDirect has impacted my life in a good way.
We decided to buy a home and we went with HomeDirect Mortgage for a VA home loan because of their rep, Matt. He was very helpful and explained everything in detail to me. I had several questions and it was a very lengthy time frame but he worked with me and never seemed frustrated or gave up on me, and we were able to finally seal the deal. He made the loan process pretty easy. We verbalized everything on the phone and he would send me a backup email telling me exactly what we had done and the documentation that I had to provide. He was very thorough and accurate. I also liked his attention to detail. He did what he said and it was an awesome experience. He went on vacation for a little bit and I worked with other people in his office who were fantastic.
I would highly recommend HomeDirect Mortgage. The friendliness, professionalism, and customer service were outstanding. I had a great opportunity to work with someone who really wanted to help me acquire a new home. We've bought several homes being in the military and this was probably the top-notch and smoothest condition transaction that we've done. I would do it all over again with them.
We needed to refinance the rates that we had before so I decided to use LendingTree as a research tool. One of the best offers was with HomeDirect Mortgage, so I decided to apply. The loan officer at HomeDirect was always available every time that I called. He would also tell me if they couldn't talk to me because they were in a meeting. So, he'd leave me a brief voicemail about what it is that I'm inquiring about and what I needed. Then he would call me back as soon as he's done. The loan that I got was really good. There were other loan officers that wanted to look at it and they themselves told me that it was a really good loan. I got what I wanted so I'm in a much better place than I used to be. I would definitely recommend HomeDirect.
We needed a new house and applied for a mortgage for a new home purchase, and HomeDirect Mortgage had the best rates and overall reviews off of Zillow. A large part of the reason why we chose HomeDirect as our lender was because they didn't guarantee but they were confident that they could get the loan done within 30 days, which we needed at that time. The loan officer that we worked with, Catherine, was able to do that. She was very good and kind of worked into the details. She did an excellent job. She was very knowledgeable with the loan we were trying to get done, so she was a big help in making that happen.
The loan process was largely easy. They put out a quote. Given all that they've worked on, it took them a couple of weeks to get everything done and finalized. It was a very positive experience. We would probably do it again. We would tell a friend who asked us about HomeDirect to check them out and that it worked out well for us.
We're purchasing a home and got a veteran's loan from HomeDirect Mortgage. I called them and Julia helped us. She laid everything out pretty simply and we filled out whatever she asked for. She was timely with everything that needed to happen and kept us aware of what was going on. The quality of service that I received was great. All in all, it was a good experience. I would definitely recommend HomeDirect Mortgage.
We were purchasing a home and I got a recommendation from my brother. He used Ryan from HomeDirect Mortgage so I decided to do the same thing. The loan process was great and really smooth. Ryan was very knowledgeable. We had a very unusual situation going. It's a little convoluted, but we already lived in the house. My father-in-law loaned it. We already put some work into it because we had to get the VA loan. It had to be at a certain standard. It's a mess and Ryan helped us figure out how to get through that and get it done right.
We were most impressed with his patience with us. We had to finish some stuff up, but one of our contractors was having some health problems and kept pushing things back. He was always helpful. He'd say, "Okay. That's no problem. We'll do this and that and we'll be ready whenever you are." He's prompt and we were never waiting on him, as well. If we ever had a question and if he didn't answer the phone right then, he'd call us right back.
He's really on the ball too. He's always trying to tell you, "This is what's coming next." "You need to do this." If you want to get the termites inspected, before one thing, he'd say, "Hey. We're not there yet. But we will be if you want to get it in front of that." He always had us one step ahead, so there weren't any major surprises. Our experience with HomeDirect Mortgage was very positive and stress-free. We felt very informed and it felt like everything was very transparent. Everything went well and now, we're homeowners.
When I found a house that I was interested in, I was looking at a couple of local lenders and a credit union and everyone who said that they could get it done, something ended up happening to where they weren't sure that they could. HomeDirect kept telling me that they could get it done so I stayed with them and they were right. They upheld their end of the bargain. Their interest rate was also right.
The refinancing experience was pretty quick and easy. I talked to them about doing the refinance and I already knew all the paperwork that I needed to submit. I had a file built for myself, emailed them all the information they needed, and moved forward. Pretty much everything was done by email. I was most impressed by my rep's honesty. He told me what he could do and what product he had including the interest rate. He told me point blank what I would need to provide as far as documentation, proof of residence, etc. to get the deal done. I have two mortgages and working with HomeDirect has helped me out quite a bit because the refinance came at a right time. I was able to consolidate my debt and pretty much pay off everything. It was a great experience. The rep who I worked with is definitely someone I would look forward to working with in the future.
We were buying a new house so we applied for a mortgage and got an FHA loan. HomeDirect Mortgage got the best interest rate and I dealt with Sam who was really helpful in getting the best rate and really informative and answered all my questions. He has a quick response time and impressed me with his ability. I'm an out-of-state buyer and I just talked to him over the phone and it was all great. He made the process easy and he's really good. I refer everybody to him.
The new programs also made it easy especially the use of the DocuSign for the online signatures on the forms, which was really nice. The whole process took about a month and everything was really smooth. HomeDirect Mortgage has been good and I'm just really happy with the rate, so I'm stoked. One time, I overpaid because of the escrow but I ended up getting a random check in the mail for the overpayment and it was about $600 so that was fair of them. HomeDirect Mortgage is a good company to work with.
HomeDirect Mortgage Company Profile
Company Name:

HomeDirect Mortgage

Address:

11880 College Blvd. #320

City:

Overland Park

State/Province:

KS

Postal Code:

66210

Country:

United States

Phone:

(844) 325-0148

Website:

https://www.homedirectmortgage.com/