Homebridge Mortgage Bankers
Consumer Complaints and Reviews

I have a mortgage, unfortunately, with this company that I can only say is the most ignorant, incompetent people I ever spoke with. Chanel ** sounds as if she's not even graduated high school - nasty, incompetent, belligerent and to be quite honest with the most unprofessional person I've ever spoken to. This pretty much goes along with the rest of the staff. My mortgage is 1853 this month. They had the balls to tell me this month it's 2900 a month. WHEN CALLING TO FIND OUT WHO LOST THEIR MIND, THIS NASTY INCOMPETENT ** nothing but condescending. That is good that I live 10 hours away from her or I guarantee I'd be in jail for a homicide. I now had to call my attorney and get my attorney involved with this situation. Stay away from this incompetent company and the most nastiest ignorant customer service you ever deal with.

I send my payments out every first of the month, the check is never cashed in a timely manner, always attempting to make me late. Who are these numb nuts that are running this business. It costs me 30 dollars to stop payment, so my credit work get hurt, my time out of my busy schedule to do this with the bank, call in a payment. I want out of Homebridge Financial Co. This is not the first time, second or third time. I am done. Wait... They call me each time and say I need to make a payment. I think the Better Business Bureau needs to take a look at this agency...

We have had nothing but trouble since the day we signed them up as our mortgage provider for our condo. We have had problems with our bills not getting paid out of our escrow account that we didn't want in the first place. So far, our taxes were not paid on time and we just got a notice of cancellation from MetLife for our insurance bill. We are very upset. Taking this to my lawyer first thing in the morning.

Where to begin with this lender from pure h*ll? I had a perfect payment history on my credit report for YEARS until this company purchased my mortgage. I did not purposefully apply here. My loan was transferred and ever since it's been a true nightmare. They WON'T work with you in a day and age where people are foreclosing at rapid rates. If you call and request an extension of A WEEK they deny it. They DON'T offer to slip a payment during unforeseeable circumstances like a job change that then triggers a change in pay dates. They do NOTHING but report you LATE for being a DAY LATE. They won't even note their system or return calls or emails.
I spoke to someone who told me if I wanted to pay a DAY LATE there was nothing that could be done and I'd have to complete a slew of paperwork that leaned towards a WORSE credit hit and possible denial. They speak in ebonics and are purely unprofessional. I want a new lender and now every month my payments are late because I am a week behind due to a change in my pay dates. This will go on forever. They are awful. IF YOU ARE TRANSFERRED HERE, DO YOURSELF A FAVOR AND REFINANCE AND GET OUT. I spent years working on my credit to get it like it was before this company caused such malice.

This company reached out to us to give us a lower APR on our home, 30 years fixed. We began the initial process of refinance, and sent in all documents needed. We were told all was well and the escrow had begun, well that was a lie. They called my wife 3 times for verification of the same exact items with our current financier. If you get a flier from them or you hear this companies name, STAY AWAY FROM THIS COMPANY PLEASE! Do yourself a favor, call Freedom Mortgage. This company is an absolute failure, drops the ball and literally will leave you hanging.
How do I know I can trust these reviews about HomeBridge Mortgage Bankers?
668,037 reviews on ConsumerAffairs are verified.
We require contact information to ensure our reviewers are real.
We use intelligent software that helps us maintain the integrity of reviews.
Our moderators read all reviews to verify quality and helpfulness.
For more information about reviews on ConsumerAffairs.com please visit our FAQ.

Homebridge was recommended by someone at my office when we decided to refinance our home. We had purchased our house in 2004 and had not adjusted our rates at all. My wife first spoke to Cassie and over a period of a week we also worked with Taylor. Both ladies were professional and quick to respond to our questions and calls. Even though the appraiser we initially contracted fell through, Cassie was able to recommend someone local to us. The process was quick and the ladies at Homebridge were professional in every way. We ended up saving $210 a month on our payments.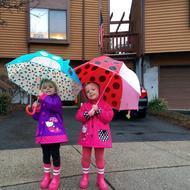 My husband and I used Homebridge to secure a 30 yr FHA mortgage when we purchased our first home and are now interested in using their services to refinance. The home is a perfect place to raise our twin daughters. The process can be complicated, but our loan officer did an excellent job and helped us feel at ease from beginning to end. I recommend Homebridge to all my friends and family.

HomeBridge is the WORST experience I've ever had with lenders. I thought Best Buy's credit company was bad... No, HomeBridge takes the cake on this. Getting the mortgage was painful in every possible way. The underwriters were demanding and made us jump through more hoops than I can count. Every little detail they complained about. They demanded things that were impossible. Finally the mortgage went through -- they double charged me one month and refused to return the money they over charged. At the very least they applied it to the following month.
When I went to go refinance, they kept changing the amount due for closing. Throughout the entire process they kept calling demanding payment. I had to remind them each time that we were in the process of refinancing. Finally I gave up and went with a different lender. The refinance took less than three weeks, something I was astonished by. HomeBridge continued to call demanding payment. Here I am having closed on the refinance and they are still calling demanding payment with absolutely outrageous 'late fees' on a loan that isn't even theirs anymore. Worst lender ever. Avoid them - they may offer decent rates but the headache and terrible service they provide isn't worth it.

Applied for home equity loan at SunWest Federal Credit Union on February 9, 2016 and was declined because there was no record of us owning a house on our credit report. I called HomeBridge on the 9th and was told that they would fix by end of week. I waited another week and checked with Experian and was told not on the report. I called HomeBridge a second time and was told they had sixty days to put on report and that report will be updated by the end of the month. On the second of March I again applied for the home equity loan and again was turned down because HomeBridge still had not put anything on credit report to state that we were paying for this house for 1 whole year. I think HomeBridge should go to customer service school.

We were purchasing a home and putting 30% down. We have excellent credit (by rating not just opinion). When the process started, they said no problem to match the closing date. 6 weeks later, they said they couldn't do it. They refused to commit to a closing date. We had to push back our exit from the house we sold. They knew the date we needed to be out and yet they would never commit. Michael & Kevin were the worst. They came back after three plus weeks and said they needed all new pay stubs. They questioned a credit card with a $14.97 balance. It became absolutely ridiculous. Everyday there was some other question or more demands. Ended up terminating our relationship with them. Passed on the house. Lost money in the process but learned a lesson that we would never use or recommended HomeBridge to anyone.

Homebridge specifically told us that we would be getting a portion, or all of, our Property Mortgage Insurance refunded to us when we paid off the mortgage. They told us the sooner we paid it off the more we would get back, as it would be prorated. We only had the mortgage for two months, paid it off and had paid $4,500 to PMI at closing. This was the ONLY reason we chose to do a FHA loan, because we were assured we would be getting that money back when we paid off our loan. When we called the PMI customer service number they said we don't get any of it back. We were flat out lied to. DO NOT use Homebridge services!! They will do anything to get you to use their service.

My son applied for a loan with FHA, he was approved right away, then was connected with Consumer Real Estate Finance Co. who was the broker for Homebridge Mortgage. He started the process in April, every week CREFCO would come up with something new Homebridge needed, then every other day. I am the insurance agent. They required me to write a home policy to cover the home in May, or they wouldn't write the loan. Then they told my son he had to find cheaper insurance & he didn't need all the coverage he had. They were constantly asking the insurance company & my son to jump through hoops. It's supposed to close tomorrow, & after my office closed today they sent an email demanding I write a new policy with a different effective date and they need it in the morning!

As first-time home buyers, my husband and I thought that it would be best to deal with a small banks that offered the ease of contacting the persons that handle your loan. That part was true...you can contact them. BUT THEY DON'T RESPOND! All the responses are "maybe," "it should be," "I will confirm because I am not sure." We have never run into this problem before. They are in the business of being deceitful. The company that they use to confirm your information C.I.S. has bad follow-up skills as well. They are close to making me miss out on my low rate and it is not my fault. They are stalling so they can get more money.

I would never recommend Homebridge Financial Services simply because I felt I could not trust them. I made some stipulations about what I required in order to go forward with the refinance and twice they presented a loan package that didn't have what I requested. I noticed two different APRs in their itemized loan worksheet and after telling them I would not pay for the appraisal, they wanted me to sign an agreement to consider using one of their companies to do the appraisal. I stopped the refinance after that and will never use them again.

I was thinking to buy a house. When I call for the loan they put a last-minute trick on my loan. When I ask why they was doing that they told me that it was part of the process. I ask is the way you treat a Veteran?

HomeBridge was a nightmare to work with. They wouldn't answer questions or provide documentation that I requested. They were very rude and unprofessional. One employer called me a liar and went to my place of employment and talked about me. They provided documentation with my signature forged on it and got very rude when I said I never saw it before. Do not ever work with them!

Homebridge Financial Services, in the attempted purchase of a home in Glendale AZ 85303 (COE was to be 5/29/2014), waited until 2 days after close of 30-day escrow period, until my family was without a home due to vacating our rental home in good faith, to deny us on our home loan due to what they say was lack of verification of employment (when we provided them with VOEs, W4s, W2s, Tax Returns, letters of employment), a four and a half year old foreclosure (the loan officer for the company, who was fired for admitting we were wrongly treated, says this was not a valid reason and that the industry standard is three years for that to be an issue), and insufficient income (the loan officer said we would have been able to get a loan on my income and half my wife's income, and says Homebridge is lying on this issue as well).
They not only left my family without a home for no valid reason, they also caused us undue financial hardship and emotional stress, while we tried to figure out how to put a roof over our heads for over two weeks, and spent our resources and we still don't know why this company did this to us, but the reasons they gave us were outright lies. Everyone who had a hand in this transaction including their own employee at the time, assigned to our case, thinks we were treated unfairly and I have asked around and all the professionals I have talked to have never heard of this happening for the reasons stated. I don't think we were treated fairly and I don't know why this is to this day, but I can see that the reasons they have provided are false and I demand that they provide the real reasons.
The consensus among professionals on this deal and others I have consulted with is that Homebridge are inept and just really don't know what they are doing, but to add insult to injury, they put in our file that we seemed fraudulent. So now with that label on us, the new lender is putting us through the wringer over that accusation. I am seriously considering a lawsuit in this matter.

On refinance, our home was appraised at $1,200,000 value in January of 2007, resulting in a adjustable,interest only, No Doc loan of $1,000,000.
Mortgage was sold to Countrywide and when we call Countrywide to refinance in March of 2008, we were told our home only appraised at $500,000.
We never received copies of signed closing papers and on copies of non signed loan papers our income was more than doubled!
We are now faced with a home that is worth approximately 40% of their appraisal, just two years ago.

I used a Nex Tag to refinance with different loan co. HomeBridge was first to contact me and would not let up until I got an appraisal thru them they assured me They would do the loan and would beat all other offers, they even changed my insurance co. to a new bank. Without sending me one piece of paper. They offered to buy back my appraisal if they didn't loan me the loan, I have not heard back from them since the appraisal which came in higher than expected. So the loan amount would be no problem.
I am out $275.00, for the appraisal. Never recieved any loan paperwork and had to change insurance back to original bank.

My mother and I applied for a refinance on our mortgage on 8/3/05. we were faxed a good faith estimate on 8/3/05. We were sent a package containing all documents to sign off on a loan. on about 8/5/05. Every went fine. I paid an appraisal of $450.00. which I thought was ok too. Two weeks later,we were told that the refinance could not be done. Which we understood; BUT two weeks later?.
The only thing we're disputing is that we are out $450.00. We would like Homebridge Mortgage Bankers to repay us $450.00. This is for wasting time on something they could not do.
Homebridge Mortgage Bankers Company Profile
Company Name:

HomeBridge Mortgage Bankers

Website:

https://www.homebridge.com/