Best Mortgage Refinance Companies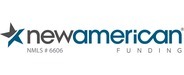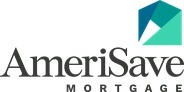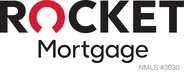 Frequently asked questions
How long does it take to refinance a house?

On average, it takes most people between 30 and 45 days to refinance a house. However, there can be unexpected delays related to inspections, appraisals and other parts of the process. It's not uncommon for it to take up to two months or longer in some situations.

These days, refinancing is easier than ever — you can practically do it all online if you want. You can help speed up the process by having all your documents in order and in one place. Many reports against refinance lenders describe situations where paperwork was lost or information wasn't where it was supposed to be.

When should I refinance my mortgage?

Refinancing makes the most sense when you want to pay your home loan off quicker, when you have enough equity built up to refinance without mortgage insurance or when you need access to funds. Usually, it makes more sense to refinance when you plan to stay in the house for a while. It also depends on how soon you can refinance a mortgage.

How much does it cost to refinance a mortgage?

The cost to refinance a mortgage depends on several factors, including the size of the loan, your location, your financial history and your existing home equity. Generally, it costs between 2% and 6% of the total loan balance. For example, for a $150,000 mortgage refinance, expect to pay between $3,000 and $9,000 at closing. You can pay closing costs out of pocket or roll them into the loan.

Many of the fees associated with refinancing will sound familiar from your first home loan, such as closing costs. The following fees are standard among most refinance lenders:

Application fee: Up to $500
Origination fee: Up to 1.5% of loan principal
Inspection fee: Up to $350
Property appraisal fee: Up to $700
Flood certification fee: Varies
Title search and insurance fee: Up to $1,000
Local recording fee: Up to $250
Reconveyance fee: Up to $65
Survey fee: Up to $400

What do I need to refinance my house?

Specific refinancing requirements vary depending on the loan type (conventional, VA, FHA, etc.) and the lender through which you obtain it. That said, here are a few basic requirements to expect:

Time requirements: Many lenders make you wait a specified time period before you can refinance.
Equity and loan-to-value (LTV) ratio: Equity is how much of the home you own. The LTV ratio shows how much you owe on the mortgage compared with your home's value. For many lenders, 5% equity is a bare minimum, but 20% equity is a good benchmark for avoiding higher fees, more interest and private mortgage insurance.
Credit score: Conventional lenders generally want to see a credit score of at least 620. Government loans, like those from the VA, may have lower score requirements. If you worry about how your credit score negatively affects your financial opportunities, you might consider working with a credit repair company.
Debt-to-income ratio (DTI): DTI measures your total monthly debt payments relative to your monthly income. Most lenders won't offer refinancing loans if you have a DTI above 43%.

Should I refinance with my current mortgage company?

You could refinance with your current mortgage lender, but you don't have to. Your existing lender might reduce or waive some of the fees associated with refinancing. This is a common strategy to keep business. Still, it makes sense to shop around. According to the Federal Reserve Board, a difference of even half a percentage point in your interest rate can add up to thousands of dollars over the lifetime of a home loan.

Refinancing with your first mortgage lender can sometimes be easier. For instance, the company already has much of your information on file. At the same time, switching your mortgage over to another financial institution could be worth the hassle if it saves you money in the long term.
You're signed up
We'll start sending you the news you need delivered straight to you. We value your privacy. Unsubscribe easily.
Comparing
×