Consumer Complaints & Reviews

I always thought of Wells Fargo Home Mortgage as a reputable and honorable American company with a history. Not anymore. We have had our mortgage with them for about 10 years and went to refinance recently down to a 3.3% which they encouraged. Given our great credit scores and income we were told on the front end of the process that we would only need to submit four or five items to complete the application.
As the weeks unfolded, every several days there were requests for documentation and papers that were never itemized initially. In fact some of the requests seemed downright inappropriate for the refinancing. So we finally got through it all, received our Congratulations letter for completion, and it was time for the final assessment. As you know, it's an assessor from Wells Fargo. We were completely floored when the appraisal came back over $20,000 lower than what is estimated value for our property taxes and $57,000 less than when it was estimated six years ago for refinancing! Needless to say the process has washed out on us and with considerable loss and lack of accountability from Wells Fargo Home Mortgage. Everyone should stay away from these people. We feel their processes were both dishonest, contradictory and rigged. We regret that we ever decided to refinance again with these creeps.

According to Wells Fargo their FHA guidelines require minimum 640 credit score even though that is ridiculously high! They had me do repairs on a home and turn on utilities saying I am approved. And now refuse to give me the loan changing their reasons saying my debt to income ratio was high even though that was never brought up until the very end of the freaking stupid mortgage loan with them. I hope Karma hits them strong!!

I looked for the minus star rating but since 1 is the lowest option that's what Wells Fargo gets. This company lied and misrepresented themselves and refused to take responsibility for information their representatives were giving. I had a home mortgage with my now ex-husband and he was required to remove me from the mortgage at the time of our divorce. He didn't cooperate so I tried to work with Wells Fargo.
They had an advisor that told me to file a quick claim deed to remove myself from the deed and they would in turn remove me from the mortgage. I was living overseas at the time and had to jump through hoops to arrange to have it done but completed it. They then denied they ever told me to do it and wouldn't stand behind what their advisor told me to do. I lost ownership of the house and was still responsible for the mortgage. My ex-husband eventually defaulted on the loan which is what I was afraid of and it hurt my credit. I have tried to work with the credit reporting bureaus and contested this on my credit but Wells Fargo keeps it on my credit record. Every time I have tried to work with them they have been rude and unwilling to help me, and denied I was ever told this information.

As others have posted, I too thought that since we had a long history with Wells Fargo (had paid off a home mortgage with them) we thought getting a home equity loan would be simple. We sent all the ridiculous amount of paperwork to them as soon as it was requested. After about a month and a half we are still waiting for the appraiser to set up an appointment. I called the person handling our loan at Wells Fargo. She told me someone would call me to set up an appointment for an appraisal in 30 minutes. That was yesterday and still no call. I wish I would have gone somewhere else.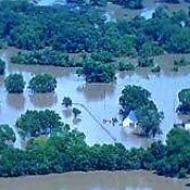 I would like to hear your thoughts on the subject as well. My husband and I have recently been flooded. I am of the understanding that as long as we make our mortgage payment... This is our home to do as we please with... If I want to build a moat around it and knock out all the windows and put beads in place of the doors, then I have the right. Apparently though whenever you receive a check from your flood insurance that we pay for, it comes in your name and the mortgage company (Wells Fargo) when I ask them to endorse the check to rebuild MY home, they say they keep the money and will give a little out to us at a time as long as we follow the rebuild instructions according to what they want us to do, and will not pay for what we have already done ourselves...
Who do they think they are? This is our home and our insurance check and we live here. It is not their home!! They should not be able to keep our money for work we do ourselves. They should not be able to earn interest on money that is for OUR home. They won't even send out someone to inspect what we have already done. They say give them the check and when we fill out a mountain of paperwork and have all receipts turned in (of course there are no receipts for work we did so we won't be paid) and then in 10 days they will decide how much they will pay us... Our own money? Is this right?
I am recovering from surgery in a camper and now we have to stop work because all the work so far we paid for ourselves and we can't keep doing that. So here we are with a half repaired home and a check that is useless. We have tried to appeal to Wells Fargo's heart, but apparently they have none... This could now drag on for months. If we had the money we could be done in weeks. I want everyone that is currently using them to really consider who they are doing business with. We will be moving our mortgage as soon as possible and will never do business with them again. Your thoughts?
How do I know I can trust these reviews about Wells Fargo?
555,606 reviews on ConsumerAffairs are verified.
We require contact information to ensure our reviewers are real.
We use intelligent software that helps us maintain the integrity of reviews.
Our moderators read all reviews to verify quality and helpfulness.
For more information about reviews on ConsumerAffairs.com please visit our FAQ.

We applied for a home mortgage in February. It took us 7 weeks to get approved. By that time, we lost the house we wanted. We found another house and had our loan approval in hand. We paid for our appraisal on May 22, 2016. As of today, July 19, 2016 neither Wells Fargo or I have received the appraisal. When we call Wells Fargo, they keep giving us the runaround. The management company that they use have had it for a week. We can't get them to get a copy and be done with this. We have had 4 different closing dates so far and I don't think we will make the current date. Why can't these people do their job and get my mortgage done? We have jumped through all of their hoops to no avail. We're about to just call it quits and go elsewhere. Beware of these people. They don't care about their customers.

--- NEGATIVE 10!! --- Hands down the worst EVER! My husband and I both have 800+ credit scores; We have a 5+ year mortgage with Wells Fargo on a rental property with an A+ standing, we have an incredible amount of income and reputation. We have never in our life felt like a criminal, a bad person, or a thief by the way all 6 of the Wells Fargo employees made us feel by applying for a home mortgage. This is our 3rd home purchase and we have never ever missed a payment or even bounced a check on anything and they totally made us feel like the scum of the earth. Ultimately, my husband is retiring from the military and they would not include his retirement pay.
After 20 years of servicing in the Navy, they had NO CLUE how to calculate (after proving with our blood type and first born worth of paperwork) this pay on their own. $55k worth of income - Poof! Non-existent due to inept and untrained $10/hr employees of this ridiculous "Bank". Heed all of our warnings: DO NOT GO NEAR this institution, unless you want to feel inadequate, worthless, and feel more stress than you have felt in your life, especially former and retiring military. Shame on you WF!! You suck!

Terrible experience with mortgage. What happened to Niharika is exactly what is happening to me right now, except right now I'm at a hotel with my 11-year-old dog and all my belongings are in a U-Haul in the hotel parking lot, not knowing if or when I will close on my new house because of Wells Fargo employee's incompetence. I had read all these before, but didn't think it would happen to me, but it has. Wells Fargo is a crappy, terribly run place that has no concern for its customers. Please don't ever do business with them.
Update June 20, 2016: Well after being promised we would get the closing, we are again delayed!!! We've been at this hotel for over a week now, was told we have to get the Uhaul back on Sat, I have no idea what we are going to do with our stuff. WELLS FARGO IS THE WORST!!! They delay, ask for paperwork again even after its submitted three times before, and at the last minute, ask for more paperwork. DON'T DO BUSINESS WITH WELLS FARGO!!! IT WILL BE A NIGHTMARE!!! I have talked to managers, executive officers, filed complaints, all trying to get our closing done, let alone on time but a week late, and still no closing. I even emailed the board of directors. Obviously WELLS FARGO doesn't care about its customers. Something needs to be done to stop this company from treating its customers this way. This is not how you do business.

The tellers at Wells Fargo cannot find my mortgage when I go in to pay it; even if I bring my mortgage statement with me. The tellers need the secret prefix that isn't on the statement. Having a common last name makes the ordeal worse because it makes it almost impossible to look up your mortgage on their system by your last name. An operations mgr at my local branch finally figured out the secret prefix. But, then a few months later, Wells changed the prefix and didn't inform me or their tellers. Then, I had to go through the ordeal all over again. After I complained to Wells fargo management, they said I don't need the prefix anymore. So, I go to pay my mortgage and they cannot find it again because they don't know my prefix and I didn't bring it.

Every year I buy down my escrow to keep my mortgage payment the same. And every year I have to jump through hoops to do so. But this year I am going to have to go through this process twice! Every year Wells Fargo sends me an escrow refund attached to my escrow analysis which includes my increase mortgage payment amount. They won't stop payment on the check, which forces me to have to go out of my way to go the bank - something I never do - to deposit the check. Then I have to make a payment to my escrow account to keep my mortgage payment the same. Calling Wells Fargo only adds to the pain... They provide no customer service because they are too busy parroting a scripted answer. So much for customer service... If service is what you are looking for please look elsewhere.

So I recently got a little behind on my loan from some recent hardships. I still had my auto pay set up for the 2 months I was having hardship, forgot to turn it off. So when I was finally able to catch up with my payments on month 3 I found out Wells Fargo had blocked my ability to pay my mortgage online or over the phone, even paying with a representative over the phone I was blocked from that too. The block is for a whole year!!! Which I thought Ok what are my options to pay now. So the options they tell me are to use my banks Bill Pay or Western Union service to send my money. I choose the bill pay system with my bank because Western Union has ridiculous fees and they give me the address to send in the certified checks through Bill Pay and I set it up to be recurring so I don't have to worry about it.
The way these checks work with my bank is they actually remove the funds from your account when they route the check out in order to guarantee the check, so to me it looks like the checks are going through. The checks are getting sent only to find out 2 months later that I'm now 4 months behind and I'm getting a notice of possible foreclosure coming up. I call up my bank and they confirm the certified checks were sent but they have never been cashed. They confirm the address is the correct one in Dallas that Wells Fargo gave me but no one had cashed any of my checks to pay my mortgage. I call Wells Fargo and it's a mess, of course they have no clue that I have been sending my checks. So now my bank recalls the funds back to my account.
I ask Wells Fargo to make a one time exception just to allow me to make the payment online or over the phone to bring my account to date since I have all the funds in the bank from the recalled checks they did not cash and they refuse. They say once you are blocked from making online or over the phone payments there is no way to reverse it until the 1 year date they told me. My only other option now is still Western Union. And by the way they now say the reason they didn't cash my certified checks is because I was also blocked from sending in certified checks once I was blocked from online payments, OMG!!!
Did I mention the late fees and I'm not even talking about my credit because it is now trashed. They told me about another option of using a bank wire transfer to another Wells Fargo account (not my mortgage account) and I would call them (Wells Fargo) and give them the transfer number and they can get my mortgage paid that way. I haven't tried this yet, keeping my fingers crossed. I mean talk about a headache and the mindless bureaucracy in that bank. I wish I had never gotten a loan from them. The customer service is also terrible but I think part of it is because their hands are tied by the stupid bureaucratic system.

I already have a Wells Fargo mortgage and I needed a HELOC for upgrades and remodeling I'd been putting off. My credit score 842, mid 6 figure income, was told after the "pre application" I was approved for 100,000 at 2.8%. Then the anal probing began, 5 letters I needed flood insurance, 5 people coming and going behind the scenes--they either quit or get fired--and mistakes that I am constantly correcting on their paperwork --from their typos on critical info like my social security number.
I was never given a list of documents that they needed. It was all piecemeal and drove me insane, even the title insurance and survey on the home--which they did 4 years ago because the mortgage is with them--now their final decision is no because the debt to income ratio isn't favorable. WTF? The underwriters don't communicate with you, only the zombie at the office who keeps making mistakes. I'm so done with this bank, I cancelled the process and went elsewhere where I was approved in 2 weeks.

We decided to downsize to a condo in a different city. I originally applied to the VA and was approved in an effortless process. However, when we identified the unit we wanted we found it was not on the VA's list of approved condos I made a decision (a bad one) to try Wells Fargo as I had a previous mortgage with them. My initial contact was very upbeat and when he saw my credit scores he assured me that I would be approved with no trouble. My experience was almost identical to the other reviews that I have read. Inability to contact people, promises that were never met, requests for data that had already sent. The organizer had no conception of what was required by the underwriters. After almost two months I was told that a completed package was sent to the underwriters and everything looked positive.
Based upon this we were ready to celebrate until I received a message from them implying 'if we decide to proceed with your application.' We very upset as we had less than three weeks before the purchase agreement would expire. My real estate agent saved the day as she recommended a broker who had us approved in three weeks with terms better than Wells Fargo. It gave me great pleasure to call them to terminate my application. Bottom line grades Wells Fargo in Charlotte, NC F, Applied Mortgage in Buffalo A.

Wells Fargo thinks are above law the because they have the money to do what they want. I advise anyone and everyone stay away from Wells Fargo. They do illegal foreclosure and do not follow FHA guidelines. I have had to file chapter 13 to keep my house because they don't care and do what they want. The people need start calling the FBI and turn them and shut Wells Fargo down. For good.

Wells Fargo has repeatedly written false and misleading information in regards to an alleged loan from First Union Home Equity Bank NC on, 1/3/1996, to McKinley **, my father, who died in 2000. In an earlier post, I shared how Select Portfolio Servicing Inc. (SPS) contacted me after my father's death in 2000 with a demand letter asking for over missed payments within 30 days or they would foreclose on the property. I was not aware of this loan, but did not want to lose my parents' home. I sent SPS money to pay the areas, then paid them until 2011.
In 2011, SPS sent a demand payment for a 28,000 Balloon payment due. Since I was never given documents on the loan, I researched the county register for filings on it. The loan I had paid for over ten years had been satisfied in 2004 by Wachovia Bank dba FUHEB in 2004, because of a lost promissory note. I was not notified of the satisfaction which caused me to pay SPS for seven years after the satisfaction. After many failed fraudulent practices by SPS, the loan was satisfied again in 2012, with Manufacturer and Traders Trust Company/SPS. Since 2011, I have requested a QWR from SPS, M&T and Wells Fargo. SPS sent a fixed rate note and Deed of Trust copy, a copy of payments made from 200. To validate the loan I requested complete records from the time the loan was taken out. There is no reference on the fixed rate note to a balloon payment.
M&T wrote that they had not had the loan or received any payments from it. Later they backtracked and refuted all prior information in what appears to be an effort to aid and abet SPS. However, they cannot take back the information they wrote in emails and letter in which they repeatedly denied having anything to do with the loan. In one letter, M&T wrote that they had held Wachovia files in their vault until 2001, returned them to Wells Fargo (WF), and that SPS was the servicer. M&T wrote that they are not affiliated with Wells Fargo. Wells Fargo acquired servicing of First Union mortgage portfolio in 2000. As Master Servicer, I thought they could help. Big mistake. They were in my opinion, the leader of the pack and far worse than the others. From the beginning of my contact with them in 2011, WF engaged in felonious perjury, misrepresentations and outright lying.
WF wrote that the Juanita **, the signor of the satisfaction certificate was employed by HomEq Services. First Wells Fargo tried to divert my attention by focusing on the 'who serviced the loan'. I knew SPS was the servicer having sent them money for 11 years. My interest was directed at how to get the money paid after the satisfaction back. Wells Fargo kept writing about the servicer. First, WF wrote that Juanita **, who signed the satisfaction as vice president of, WACHOVIA BANK OF DELAWARE, SUCCESSOR TO FIRST UNION HOME EQUITY BANK NA SUCCESSOR TO FIRST UNION HOME EQUITY CORPORATION, was employed by Princeton Reconveyance Services, a vendor of Ocwen.
WF backtracked on this statement later in writing. WF then wrote that the signor of the satisfaction on Mr. **'s loan was employed by HomEq Servicing. WF reneged on this in 2013, by writing that their assumption that Ocwen as successor to HomEq Servicing may have been unjustified. Imagine? I have a verifiable list showing WF has committed fraud in responding to me about this account, in order to withhold almost 40,000 dollars their servicer SPS stole from me. Because of the stress endured by dealing with WF, I have endured both physical and emotional stress. Hopefully an attorney will handle this on a compensatory basis.

This has been one horrible experience for a loan. We were quote 100% approved from the beginning 6 weeks ago. They never did anything on time, never were prepared, and cost us thousands in extra moving expenses for their delays. They should all lose their jobs.

I have recently began working as a realtor for the second time on a home purchase through Wells Fargo. The loan originator was great in the beginning. Getting towards the end, he was nowhere to be found and I could not get simple answers to my questions such as if the final inspection had been done. My clients were Spanish speaking and from day one he complained about the language barrier. When we were 3 weeks over contract date, he finally called me and left a message saying he was out on a family emergency and that he did not have time to "babysit". I finally went to my local branch in my hometown to ask for help since they referred these clients to their mortgage department.
At first they were helpful but then they did not want to be involved. I could not even get the loan originator's supervisor's contact information to report the lack of professionalism I suffered as well as the offensive comments he made about the clients and the insurance carrier involved in this transaction. This whole transaction was a nightmare just as the first transaction was as well. This company has been by far the worst to deal with - it is one thing to drop the ball, but when you are lack competence and professionalism as well, what is the point?

I am a Real Estate agent. I have been waiting to close for three months. Wells Fargo is horrible. The loan originator and his supervisor appear to be inept. They told me the buyer had a commitment letter, but it was never produced. They told me that my seller needed to make some repairs per the appraiser. The repair description was so vague that I called just to confirm. Well when I called I was told that we did not have to make any repairs after all. Two weeks later the appraiser called me to schedule an inspection of the repairs that were suppose to completed, and they were not the same repairs we were initially told to make. The experience with them is so asinine. It is so unbelievable, I cannot even write about it. I will never work with a buyer who is using Wells Fargo as his mortgage lender.

Hands down this was the worst refinance experience I ever had. I have refinanced with other banks and find them a lot more helpful. They wasted almost a month of my time with no results. I would give them Zero out of 100. I thought having my mortgage with them would make the process easier but that was not the case. I ended up with Wells Fargo because my mortgage was sold to them by the originating bank.

Here is the actual letter I sent to WF top executives: "Leaving Wells Fargo after 20 years. As the Leadership of Wells Fargo, I think it's important for you to understand why a long time customer of Wells Fargo is closing my bank accounts and leaving. I have been with Wells Fargo for 20 years and with my recent home purchase in Atlanta, I was not treated well at all! My last mortgage was through Well Fargo, and I paid that in full. I have an excellent banking history.
My current home was just financed through Wells Fargo. With my banking and credit history, I thought it would be a very easy to use Wells Fargo again. It was not!! This was a very bad experience for me and caused me a lot of grief and dissatisfaction. Delays, and pushing back my closing by 3 extra days was unacceptable to me. I had to cancel my moving truck, I traded a day off from work, and missed a day of pay since I wasn't moving as planned. Having to dig out my Birth Certificate 3 days before my scheduled closing to prove who I was to Wells Fargo, was the breaking point. You would think that after 20 years they would know who I was and how to spell my name correctly.
I voiced my concerns to everyone at that office, and it didn't matter and really, no one cared. I was interviewed by Jerry **, Reconciliation Specialist. Although he sent me a nicely written letter, this did not reconcile the matter with me (and was not special). There was no apology either. This was not my first closing, I've had 5 others. This one was by all means, was the absolute worst. That is why I am "Divorcing" myself with Wells Fargo. I am using that word since I am ending a 20-year relationship with a bank I used to love. Sincerely and with no remorse, Phillip **"
Update: I heard from a very nice young lady who would investigate this matter. It took her about a month to get back with me and complete her findings. She said she was very busy....that leads me to believe there are many many complaints out there. This time I did get an apology. But I'd already closed my accounts so it really didn't matter.
My new bank is wonderful and has sent me a beautiful welcome note and a welcome package which was unexpected. They know how to do customer service! To the person who is reading this and considering using Wells Fargo home mortgage, listen to your real estate agent, ask their advice. I wished I had listened to my agent's good advice when it was offered.

When we decided to buy a new house, we figured we'd stick with WF for a new mortgage because we had refinanced a VA loan with WF a few years ago and that process had been quick and painless. Getting a pre-approval for our new loan was pretty easy, and we were pleased to find out that we "qualified" for more than we had previously thought. Things started out great, so we set our price range and started looking at houses. From there, things went downhill. Overall, I'd say that WF employs a bunch of very young, inexperienced, and poorly trained kids to be "loan originators." It seems that they don't know much about mortgages, aren't well versed in finance or money management, and know nothing about their employer's own underwriting process. Also, communications were pretty bad both among WF employees and between WF employees and us.
To expedite the application process, we had gone ahead with the full-blown "pre-approval" instead of just the basic "pre-qualification." To me, "pre-approval" means that if you don't lie about your income or debts and can document all of it, you are approved to borrow the pre-approved loan amount. Turns out, that's not quite how it works out. Your loan originator (the person you actually talk to on the phone at WF) does the pre-approval calculations. An underwriter decides whether you actually get a loan. Loan Originators apparently do not use the same calculations that are used in underwriting, and they have next to no knowledge of the underwriting process. So, when pre-approval doesn't translate to final approval, your loan originator probably won't be able to tell you exactly why or what, if anything, you can do to fix it.
It can also be difficult to know from one day to the next who your loan originator will be. Soon after we were "pre-approved" for our loan, we were assigned a new loan originator. When I asked why, there was some vague explanation about how our original guy had mistakenly submitted our pre-approval as an actual loan application. We never got a full explanation. A whole new loan application showed up on my loan tracking web page and I started getting emails and phone calls from yet a THIRD WF person who was apparently coordinating my application documentation. Things seemed to be moving forward, but I found the constant flux of people into and out of the process to be a little unsettling, especially when they're telling me that some unspecified mistake had already been made on their end.
When we found "our" house, we knew the price was at the upper edge of our pre-approval amount, so I won't blame anyone for the hiccup in getting final approval. It was a close call and we ended up having to make a couple of changes to the loan itself to make the numbers work. However, the way the "hiccup" was handled was inexcusable. As we were heading into the home stretch on our application, I got a call from WF's loan coordinator asking for a statement verifying that we had sold our current property or had a contract to sell it. I immediately submitted a statement confirming that we planned to hold onto our property indefinitely, as we had told WF from the very beginning. Within 24 hours, the loan coordinator was on the phone telling me that they could not approve my loan unless I sold our current property. No explanation. Just an apparent 180 by WF. Loan denied. End of story.
The only reason I even bothered emailing a reply to Loan Originator #2 at that point was because he and I had already discussed the impact of holding onto our existing home in detail and we had set up the down payment, mortgage insurance, etc. to account for that. Something appeared to have changed and I wanted an explanation. A few hours after I emailed him, Originator #2 calls me at home. (Despite the fact that I repeatedly told everyone at WF that I prefer to communicate via email, they continued to call me on the phone and leave voice mails... ) He says the underwriter had determined that I was about $100/month shy of meeting the debt-to-income ratio. I'm less than $100 shy, but some kid at WF is telling me I need to sell my house to get this loan! Fine - if I'm $100 shy, I'm $100 shy. I wouldn't expect any lender to just ignore that and approve my loan just because I'm a great guy.
But, you don't sell a house to make up a $100/month income deficit. You do something else, like put more money down or find other income or something. Which was another serious failure on WF's part as far as I'm concerned. *I* was the one who ended up coming up with options to make things work. The loan coordinator thinks I need to sell my house and the loan originator couldn't seem to get off of the WF New Employee Loan Origination script. Ultimately, things worked out and we got the loan approved, but the whole experience was an unnecessary pain in the a55 due to the seeming lack of experience among WF's employees and poor communications between WF and us (the customers). I really couldn't recommend them in good conscience and wish I had gone with a local lender instead.

Having the WORST ever experience with Wells Fargo home mortgage before closing and I am not surprised to see so many others having the same issue as I did and the same names. My real estate agent mentioned politely not to go with Wells Fargo but since we had our previous home and furniture loan with Wells Fargo we thought - what could go wrong.
Unsatisfying and unprofessional customer service and this is not even my first home loan with the same company. They have absolutely no respect to their customer and can never keep up their word. In my case, I specifically requested if they could close for me on a specific day. I kept asking throughout the 5 - 6 weeks period of loan processing. They were all in for it till the week before closing and oops they messed up. Late appraisal, forgot requesting some key documents - made me work day and night to get it prior to a deadline and wouldn't even tell me they were not going to make it to the closing date till I kept pushing and asking. How unprofessional and sadistic. They already ruined it for us - our journey into our new home.
And now they need more documentation. I don't mind giving the documentation but shouldn't have all this been looked at already at this point. They don't call till I follow up and now they are confident that they have no idea when they will close. I can't express what a big mistake it is to go with this company and this group especially. Will never EVER choose Wells Fargo ever again and will make sure none of the people I know do as well.
Hats off to your failed management. I can't believe you have so many people in the same boat with the same issues with same names in management and do nothing about it - just like you don't care. I am still waiting on a date for closure and my file is still being reviewed by the same underwriter who has already looked at my file a million times.
We should have been loading up our stuff and getting ready to close on our new home tomorrow on the day we chose to. I was told because of stringent mortgage loan rules they are having delays. If so why can't you say it straight that you may not meet the deadline? It would save me a big headache and I would have just chosen another bank. What happened to your project managers and planners and time checks and other stuff? Don't you all ever check that you are getting so close to the due date that you may need to speed up things a little faster ahead of time? Never going to recommend anyone to this lender again ever.

Since first purchasing my home with Wells Fargo back in 2004, every bit of it has been a nightmare. Recently, I am trying to have the PMI fee of $100 removed from my mortgage payments. I meet all requirements but must have an appraisal done, per Wells Fargo. My home must appraise for a certain amount to get the fee removed. Wells Fargo says I HAVE to have this appraisal done with Rels Valuation ONLY. Completed paperwork that was mailed to me and enclosed a check $360. Today I called to see why I haven't gotten an appointment and why my check hasn't been cashed and was told they have raised their fees. They now want me to send them another $190.00 for a total appraisal cost of $550!!! I can't do it... I can't pay that. It took me months to save for the $360. Someone has to take down this giant. Thieves!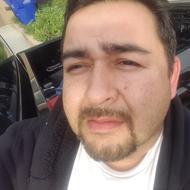 I need to apply for a loan modification and after nine months of paying the trial payments and trying to get Wells Fargo to take my money to pay the mortgage pays. Im 27000 dollars now and they are about to start the foreclosure process on the 31st. My only home is the va refunding loan. Im Not sure if I will even get it. I will lose my home. They lied to me on why I was denied and change my counselor and I have them my online bank statements and finally said that they need to be from the bank only.
I would try to clear up some of their mistakes. They would close my application and I would to reapply. I would faxes of the same ** all the time and they would not count my income from the chapter 31 Housing allowance of 2300 and with the other income I have was about 6 thousands dollars. They said I did not qualify for anything. I hate wf. I didn't want them to buy my mortgage loan. I already know how bad - steal, lie and cheat people. They didn't want my money. They just want me to default for the longest time so I couldn't afford to pay the back payments and fees.

From the day I walked into the Fairfield, CT branch on Post Road to apply for a mortgage, I had only the worst experience with this bank!!! When I first applied for a mortgage, everything looked good, the Mortgage guy is no longer with WF because he screwed up my mortgage so bad, it took 4 postponement of closing dates.
Since I was a first time home buyer, they told me I had to pay for the Homeowners Insurance via my escrow acct and I can't pay it myself. Fine. In the meantime, I banked with them, personal and business. They managed last year to screw up 2 international business wires!!! Took them over a week to let me know that the wire did not go through although the money was taken out of my acct and I thought all along, the wires are fine. Since I had to pay a vendor in Scandinavia to have goods shipped for my business, and because they did not get paid via wire, they did not send my goods. These were items for a hotel installation in the Caribbean. Customer cancelled due to late delivery and I lost almost $40,000 in revenues. I called the branch manager and the territory manager but no apology.
Then, about 3 month ago, I started a refinancing process with Compass Mortgage, which are excellent and going through hoops for me, and found out, although I never was late on my mortgage payments, Wells Fargo gave me 3 consecutive negative reports on my credit. It took me almost 6 weeks to have that taken care of... not because I was at fault but because WF screwed up yet again... now, almost done with the refinance paperwork, turns out, Wells Fargo did not pay my homeowners insurance on time. It was due May 26th, 2016 and is still not paid! Per Tower Hill Insurance Agent, they did the same thing last year! They mailed the check on the 18th, knowing it will take anywhere from 3-10 business days to arrive at the Insurance. The money was received June 2nd last year... 6 days late! These bastards use our money to make money and pay when it is convenient for them. I hate Wells Fargo Bank!

I've been going back and forth with the property loss department of Wells Fargo for the past several weeks. I have over $65,000 of damage, and they keep finding a reason not to move forward with sending the funds. I've sent them every piece of information that they ask for, of course there's always one other thing that they need, and nobody seems to be on the same page. I was told to go to the branch, then the branch calls them and can't even figure out what else they need.
Currently, they're in possession of my insurance check and all of the documents that you could imagine. (I send them another one every day or so, and they claim that it takes 3-5 days to process it, then they tell me that they need something else). Now, they're telling me that they won't accept my adjuster's worksheet (which they've had for a LONG time) because my insurance company hired a third party adjuster, and they're not certain that the insurance company actually used the adjuster. (Never mind that the check from my insurance company matches the amount on the adjuster's worksheet.)
One of their most common responses is to go completely silent when you ask a question, which is really great. You get to hear a bunch of dead silence, then when you ask if they're still there, you get a "Yes, I'm still here..." Also, they ask for your phone number every time you call, but they don't actually call you on it. If you want information, you have to call and ask...and if you don't ask the right questions, they won't tell you anything at all. For example, I've been talking them for days, only to just find out that they didn't accept my adjuster's worksheet - nobody has once mentioned that until I specifically asked about it...that's the way it is with everything.
I had to get the work started, so I'm paying for everything out of my pocket, and I guess that I'm going to have to hire an attorney to deal with getting them to sign over the check. I'm already over $20,000 out of pocket, and they don't seem to be interested in helping whatsoever. It's amazing! They're not even out any money; they just need to release the insurance funds! I've never seen anything so ridiculous!

We are 2 young professionals with excellent credit score, jobs, and good savings in banks. We went to Wells Fargo to get mortgage for our co-ops. My wife always told me to avoid Wells Fargo but it's me who wanted to trust them because of their low interest rates and sweet words! But from day 1 they are lying from every single thing, i.e., mortgage approval time 7-10 days, appraisal completed although never visited the properties, cost for buying points, etc., etc. I do not understand why they have to lie on every single thing. It's already 2 months. We have not got the commitment letter and they are going to miss closing dates. No significant progress that I am seeing on the loan tracker. I do not understand what is stopping them to keep their words or at-least stopping them from telling the truth. This is simply annoying and trusting on them was the biggest mistake. I would try my best to get rid off from Wells Fargo (if I can).

We have been with Wells Fargo for 11 years. They continue to under project our escrow balance, then raise our mortgage payments. When they did over project, they took the overage and sent it to FHA, not back to us. We tried talking to Kelly **, May 13, 2016. He was so rude, he kept talking over us and would not hear us out. We are elderly, and a disabled vet on a fixed income. This is not beneficial to me and my wife. This is discriminatory at its worse and they need to be looked into for practicing this behavior. What recourse do we have against this practice.

We just sold our house that was financed with Wells Fargo for almost 6 years. Never a late payment & even stayed paid ahead 1 month just in case anything ever happened to our finances. We also have multiple checking & savings accounts with Wells. We finally found a new house in FL (previous home in GA) & and against our realtor's advice we stuck with Wells to"try" to mortgage our new home. My husband has had to do all their work for them! We have been declined to have a closing date because they blamed the title co. We called the title co. Guess what? WF lied.
After 3 days of my husband playing the communications manager between WF, title co & sellers agent they all got on the same page simply because they had no other choice. We then discover WF simply dropped the ball & we will be homeless come 5/31/16 because we had to give our notice to our apt complex. The absolute lack of professionalism, work ethic & I could go on but I won't. We will close all of our accounts with WF regardless of outcome & if we actually get to close on 31st we will ABSOLUTELY refinance with ANY OTHER MORTGAGE CO. HORRIBLE HORRIBLE INSTITUTION!

I am currently a Wells Fargo client with an exceptional credit rating. I just wanted to refinance to escrow my taxes. I am now 1.5 months into the process and the experience has been absolute hell. I have never been asked for so much documentation ever in my 18 years as a homeowner. And now today I learn that it looks like we won't be able to close by the rate lock out deadline that is 2 weeks away and I'll have to pay $500 to $1,000 add'l to extend the deadline. Or, I could consider canceling the loan and starting a new one. WHAT??? I will never ever again refinance with this company ever... I will finish this out since I haven't had issues once the loan is in place. But if ever I decide to refinance I will absolutely walk away from Wells Fargo. They are an absolute mess and a disgrace to the lending industry. Spare yourself substantial headache and time and go with someone else.