Consumer Complaints and Reviews

I am an active duty military member with a VA Loan held by Wells Fargo. In August of 2016 I began the process of refinancing to a lower rate. The Wells Fargo representative I worked with (866-235-8693) laid out the steps very clearly. To summarize: First the application, then approval, then appraisal, then closing. I was hesitant to agree to the nearly $500 upfront appraisal fee but she insisted it would be refunded should the refinance application not be approved at underwriting. Wells Fargo charged my credit card for the appraisal and two weeks later the refi came back from underwriting disapproved due to the home not being my primary residence. This alone is acceptable and understandable. But, what in what can only be described as outrageous and a clearly poor business practice, Wells Fargo ordered the appraisal before the application was approved.
Wells Fargo now refuses to refund my appraisal fee because "it's not their policy". The issue is with the representative stating up front on a recorded line that the fee would be refunded should the application be disapproved. After multiple calls escalating the issue up the chain the issue has not been resolved. They refuse to do the right thing. There is good reason for their reputation to be in the garbage and I should not have been surprised by their unethical practices given recent news reporting and the termination of their CEO due to documented theft and fraud of unsuspecting customers. Wells Fargo only cares about their bottom line and cares absolutely nothing for the customer. I am appalled by their actions and will be sure to take my TWO separate real estate loans to another company so they can pay a whole lot more than $500 to get them back. Stay well clear of this fraudulent and unethical company.

Just spoke with someone recently and told them that my late payments would be sent to them. They agreed and received the notice a few days later that it was sent for foreclosure with resulting attorney fees tacked on, of course... Thanks for your help, WF.

Have been trying to get a payoff amount from WF for three months. That was just 60 days after, the we inherited the home. They say, they will send it in six days. The first time they said that they sent the loan to a foreclosure attorney, saying we had to get the number from him. Finally a week later, he states the loan went back to WF. Second request, said it would be six days. We are waiting - 4 more days.
We are not broke, we have the finances to payoff this reverse mortgage and we have another bank approved loan waiting also for the payoff number, so they can wire the money to WF. And yet WF is so poorly managed that, the person who said she was in charge of our account, has not responded to our request. Her phone voice mail is full. We heard from another person, who was assisting the case person. I totally understand how other WF customers feel. This organization, its executives and mid-managers are responsible to no one. Not Congress, the SEC, or the Justice Department. It pains me that the US government protects these malfeasance actions of WF and its disruptive behavior to the American economy.

I purchased my home in December of 1995 and I called and asked what the latest date I could pay without being considered late, they responded no more than 15 days. I just refinanced with my local bank. They were charging me almost $12.00 every single day I was over the 15. They DID NOT disclose that to me. So in 21 years I have only paid 12,000.00 dollars because of all the charges they added to my mortgage. I would have been making them on the 15th instead of making the automated draft at the end of the month to help with my other bills. People need to know what they are being charged and not told. I called and ask them and they said if I didn't go over 15 days I would not be considered late. This company sucks and has taking advantage of me and needs to be put out of business. They have costed me thousands and thousands of dollars.

Due to illness I fell behind on a Mortgage Loan Wells Fargo Purchased from the original company that processed my Veterans Home Loan. Different Case Managers called weekly, and sent letters claiming to be Processing the HARP Loan modification giving incompetent guidance about waiting for the modification that was sure to be approved, while at the same time, Wells Fargo had instructed their Attorney to foreclose. Guidance given by case Managers was followed while the Mortgage was falling further behind. Now, Loan is too far behind to refinance with another Mortgage Company and Wells Fargo Claims I'm not Eligible for the Modification. 1st no eligible done to low income which was proven false, now second because they claim I don't live in the house I work and live. Bottom line, Wells Fargo never intended to do a Loan Modification and wants Tax Payers to pay off the Veterans Home Loan.
How do I know I can trust these reviews about Wells Fargo?
611,656 reviews on ConsumerAffairs are verified.
We require contact information to ensure our reviewers are real.
We use intelligent software that helps us maintain the integrity of reviews.
Our moderators read all reviews to verify quality and helpfulness.
For more information about reviews on ConsumerAffairs.com please visit our FAQ.

I fell into hard times and told them I was unable to pay my mortgage. They told me I can be put on a forbearance program, at first I was happy but then I called my home preservation to ask them what would happen at the end of the 6 months with me making only a portion of my payments. He assured me that they would work with me at the end and then modified the loan and put all the missing payments at the end of the loan. I made all of my payments and then was told whether or not I wanted to put my wife's income on the modification. I told them yes and they told me they will need more proof of income from the wife and that they could not tell me whether or not it would benefit me more to put her on my va loan.
They denied me due to income but were quick to send people to the house to take pictures of the home. When I called them they said it was to make sure the house was in good condition and that I live there! I immediate called my home specialist and he told me very calmly not to worry that we could file an appeal but I had to wait until the notification came in the mail. I waited and then submitted all required documents. I submitted an email and he wrote back a short note stating it had been submitted to the underwriting team. I never heard from him again and when I called they had informed me that yes the documents were put on my file but that I had been assigned a new home preservation specialist. The same day his letter arrived in the mail introducing himself was the same day they denied me of my appeal which he downplayed and told me I was going to re submit all the paperwork and that it should be approved for modification.
Only problem was the paperwork he asked me for was different than the paperwork I had originally submitted. Something is wrong when I asked them or told them I was going thru the process of appealing my social security but he asked me to fill out a form stating I was actively looking for work. After I told him I was under vocational rehabilitation program for the next 4 years. I asked them about the amount I had accrued and he told me I was going to have to come up with the money to make it less than 4 months delinquent in order for him to help me. Now I am going to have to borrow a substantial amount to try and get current on 6 months they made seem were going to put the balance on the back of the loan.

My mortgage went up, despite me paying extra on my principal by $175 a month. Not happy, no one can give me a clear reason. How does my payment go up one year, down by $75 the next year and up by $175 this year? I am looking to refinance with a local, well known, drive to and speak with bank. I think I will have the person refinancing review my records and see if they can spot any mayhem. I am so bummed out I don't have a credible bank.

On 9/11/2016 I made a mortgage payment to Wells Fargo for my monthly mortgage due via online payment as I normally do. I received the confirmation after the transaction was completed. I then made a payment on my Wells Fargo credit card and also received a confirmation after my transaction was again completed. In less than 24 hours Wells Fargo attempted to process another mortgage payment out of my account causing me an insufficient fund amount of 38.50 which automatically came out of my primary bank account. I went to the my local Wells Fargo Branch to show documentation that my payment had already been paid and taken out of my account. I informed them that an error had been made on their side of the processing system.
The branch then called Wells Fargo mortgage to see if the issue could be resolved and the insufficient funds be returned to me. The mortgage company insisted that I had set up a auto pay for the very next day (which I did not do nor did I ever set up!). They said there was nothing they could do at this time so I had to pay the insufficient penalty because "their system never makes such mistakes" A few days later they DID IT AGAIN & THEN AGAIN. This whole time I am making them aware that the payment was already made. The branch Manager informed me that there was nothing they could help me with. In the meantime I now have accumulated late payment fees of $15.00 on a mortgage payment that was paid on time as well as a total of 115.50 insufficient fund charges made to my primary Bank account.
Wells Fargo mortgage will still not look into what may have happened in error nor do they intend on reimbursing me any of the funds charged. This caused me much stress and frustration running from my primary bank branch to the Wells Fargo branch after having major surgery and having no choice but to drive to the branch because when I called I received no callback nor did I get no resolution. I truly wish I could change mortgage companies because now I have to walk into the Wells Fargo every month to make my payments because I don't trust them to do the right thing in any circumstance.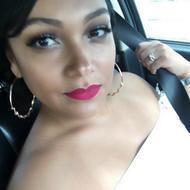 I don't even know where to begin. EVERYONE'S story on here sounds like ours! Incompetent people on phone, different case managers every month, wrong guidance in letting us fall behind so we are ELIGIBLE for assistance, assistance given by HUD who paid Wells directly WITHOUT telling us that this isn't rolled up to the loan but a "silent lien" on our mortgage to be paid either at end of mortgage life or if we vacate. So not only are we not allowed to sell and move, but we are still paying MORE than before so WHERE did the HUD payment go and how is it we are shackled to the house which is not worth NEARLY what they are charging us in ADDITION to having that HUD payment at the end. We NEED HELP and have no clue where to turn?!!

Our mortgage unfortunately got sold to Wells Fargo, which I'm very unhappy about but we have no control over this. They are the worst. Years ago I mistakenly got a mortgage through them when I bought my first house and they were miserable to deal with. I vowed to never do business with them again, but here I am. I live on the east coast on a narrow peninsula, with a river less than a mile from my house and the ocean less than three miles from my house on the other side.
Today is Friday and we have hurricane Matthew making its way to our area. Two days ago I received a call from my insurance company stating that our house was no longer covered for wind, hale, and flooding because the policy wasn't paid. They had sent notifications...to Wells Fargo as they were supposed to pay it from escrow and they failed to act. We have spent the last two days contacting Wells Fargo trying to get them to move on this, going back and forth between our insurance company and them. Wells Fargo is absolutely worthless. I finally decided to just pay the policy outright to ensure we are covered for the storm and will probably spend the rest of the month dealing with Wells Fargo getting this corrected.
Everything with Wells Fargo is inconvenient. Their representatives are not knowledgeable, nobody takes the initiative, and it seems they do everything within their power to make making a payment difficult. I absolutely loath dealing with them. Of course it stands to reason that they would let our insurance payment lapse days before a major hurricane. Just terrible! Avoid these people at all cost.

I have had Wells Fargo Mortgage since 2006 when I bought my home. In June of 2016 I applied for a refi. I currently pay 6.9% because in 2006 my credit was fair. 10 years later I have a perfect record and my credit is GOOD. I was denied a refi by Wells Fargo. Reason? The year my house was manufactured. I, of course, contested. The year was okay in 2006 at 6.9%, so why shouldn't it be okay in 2016 at 4%?? Right? They have been reevaluating my application since June, when I complained. Every 3 weeks they call and read from a "cookie cutter" script, that they are still researching my case. Months and months have gone by now and I feel like they are just calling every 3 weeks to say they will get back to me in 3 weeks. What do I do? File a lawsuit?

Wells Fargo refused to reinstate our home loan after getting behind in payments... They stated "we made too much money" for them to proceed with reinstatement. FORECLOSED (at auction) on us 1 month later...

I recently wanted to trade up some money in my brokerage account and transfer to my checking account. Long story short, I was required to fill out an ACH authorization form along with some legal documents showing my name change. I faxed the documents from a Wells Fargo Bank locations on 9.22.16. No one can find the fax. Keep in mind my personal information is listed on these forms. I faxed 2 more times, and yet no one can find the fax. Worse part, each person I speak with couldn't give a crap about what's going on. This is so disturbing. I don't trust them and feel the security of my money is at risk.

I contacted Wells Fargo Home Mortgage in August 2011 because I was requesting a loan modification to two properties. At this time my credit was excellent and they informed me in order to be considered I would have to default on my loans, so I did. I did not pay Sept, Oct, or November 2011 payments. In December they issued me an intent to foreclose and also offered me an option to do a deed back in lieu of, a short sale, or a foreclosure. Even though I paid 285,000 and 372,500 for the properties, and at the time they were valued at $99,000 and $199,000 I informed them that I wanted to keep the properties because I had invested over $80,000 in them and did not want to lose them. They told me, "Everything looks great, you should have no problem getting approved."
I was only looking for an interest rate reduction, not a principal reduction. I was aware that if I passed on the deed back or the short sale that I was to potentially facing foreclosure. They issued an auction date of April 11, 2012 on one and May 11, 2012 on the other. But again, they said I should have no problem being approved since I had already submitted the required application and proof of income. I was assigned a case manager and now I had to wait.
I would contact the case manager and EVERY time I called it went to voicemail. The voicemail would always say that they would get back in touch within 24 hours during normal business hours. I would wait 7-14 days to get a call back. When I finally did, I was told they had not received additional documents that they requested, which I had already submitted as soon as they requested them but somehow they seemed to not have them. Whenever I sent a fax the case manager would say to call 48 hours later to "make sure they received it" and again, it would go to voicemail only to hear from them 7-14 days later. And time and time again they would re-assign me a new case manager which required nearly beginning the process over again, or they would deny that they had received any requested documentation and ask me to resubmit, even though I ALWAYS put the case number on every document.
I was once informed that the turnover was very high with case managers because they were EACH responsible for over 100 cases. After desperate pleas, my case was reviewed the day before it was to be auctioned. They reviewed the case less than an hour and said I was declined. Unless I came up with the back mortgage payments and interest and penalties, I would lose the home. Well, the fees and charges were too high and since I lost the first one, I discontinued my attempts at the second. I tried pursuing this legally after it happened but I thought for such a long time that this was just something that happened to "me." Recently it has been brought to the attention of the nation that Wells Fargo had an internal culture of unethical business practices against their customers.
This has DEVASTATED my credit for 7 years! I am a respectful citizen and business owner who cannot buy a bigger home for my growing family because of these foreclosures. I cannot expand my business because nobody will give me a business line of credit. I just want them to be held ACCOUNTABLE for all the horrible things they have done to consumers.

I applied for a Loan Modification with Wells Fargo in 2009 and experienced a lot of wrongdoing like many others who've complained about similar wrongdoing online. I'll take you thru what happened to me as I am in the same sinking boat like many of you reading this who tried to get a house payment lowered. First Wells Fargo offered a trial payment that was too high and didn't disclose terms or how they managed to get it to 46 percent of my income instead of 31 percent like the federal guidelines state. When wrote and said I couldn't accept it because it was not affordable, I got a denial letter stating I didn't return the paperwork for the unaffordable trial payment.
Next WF made me reapply and took 10 months to mislead me into a "non-hamp" which did not lower the interest from 5.125%, did not disclose the full payment amount or the fees that they added two months later to the tune of $2,700. Oh yes the home preservation fees for inspections they never did were on the list too. The bank has now settled a $25.5 million suit for that deception and we'll all get about $25 bucks for the scheme that stole millions if not billions. It's also a violation of the Truth in Lending Act to not disclose fees and payment amounts in a loan, and under this violation the court has authority to cancel the debt. So the court ordered WF to get it right or face trial. So they immediately made an affordable payment of $787 per month and their attorney told me by email I needed to pay directly to him. He was in court so I saw the guy and had to trust him since he was under court supervision.
After five payments no terms and no modification were offered despite my complaint after I made the first three. They attorney was removed from the case and a new bank specialist stepped in because I refused to pay anymore and demanded to know what had happened to my five payments. Two months later I get a written modification. I learn that all my payments were applied to the fees and costs the bank generated for the seven years they denied me a HAMP. They turned my $67,504 debt that I owed when I applied for a HAMP in 2009 to a $131,000 new loan amount. It showed that the bank treated itself to $30,000 for wrongdoing and not complying with HAMP. They rolled in $24,000 of excessive interest. They were supposed to lower to modify the payment 7 years ago. And they added in $6000 in fees and other costs beyond the five trial payments they stole.
What is sick is that I've been dragged through two foreclosure hearings over seven years. I'm still in court trying to keep Wells Fargo from stealing my home. I suppose I could have agreed to the new lower payment as long as I participated in fraud and let the bank get $30,000 by violating HAMP for seven years. I'm sticking it out in court to get justice. I have made it for seven years and the judge seems to be aware of what is taking place. Through the experience we've all learned that Wells Fargo can't be trusted and has a proven record of deception and dishonesty.
The fraud is so huge that even the current congressional hearings are revealing that the bank needs to be criminally investigated for fraud and the bank needs to be shut down. I am continuing the fight in court not just for myself but to hold this monster accountable for the despicable damage they have done to millions of families. They have stolen homes for profit and inflated the value of distressed mortgages by generating excessive interest and fees by fraudulent means. The fraud that the Congress is revealing runs broad and deep in Wells Fargo and they are finally starting to unravel a case of Racketeering that is going to explode and the fallout will be epic.

All the customer service complaints in here echo our experience with WF. I'll try to keep this short. We did a refi with WF Financial in 2007, refi'd a $130,000 home loan, rolled in a $25,000 poll loan, & took $20,000 in equity to clean-up credit card debt and get a used car. I'll be the first to admit I'm not a financial expert, but I can't figure out, nor will they provide any explanation as to how we ended up with a $350,000 loan on a house that was listed as being worth $220,000. We fell behind, as most would figure with $2400+ payments on PI not PITI, JUST PI. We were told/promised all sorts of crap that never happened. They told us to get out of the house by Sept. 5, 2012 as they were foreclosing.
As much as this broke our hearts & savings, we moved down the street asap. We have spent thousands over the past 4 years because they just stopped doing anything. They have just let the house sit... In our name. The HOA has cost us a ton. Our lawyer is costing us a bunch and is as baffled & frustrated at WF's B.S. Even she can't get answers from them. I believe it is a fraudulent loan that they are covering up... How else would they even loan over $100,000 more than the house is worth from 2 people that combined made $110,000 a year? I have 'heard' that the banks are all 'sitting' on foreclosed homes to avoid another bubble burst. There needs to be a class action suit on this because I'm sure we are not the only one's they are doing this to.

My husband passed away suddenly. His name is on the mortgage loan, my name is on the deed and I'm listed as the one obliged to make the payment. I contacted WF to request that my name be put on the loan, either refinance or assume mortgage. I sent the death certificate and paperwork. Call center mentality - I have spent hours on the phone with them trying to get something going, while I continue to make payments. I am now refinancing with another mortgage company (surprised?) and cannot get them to stop the automatic mortgage payments from my checking account. Told me tonight that is illegal and they can't do it. I guess they will owe me some $ after I sign the closing papers with the new company next week. Then I can take time to grieve.

My husband had 2 job loss. One was due to being injured. ANOTHER TO ANOTHER INJURY. I had become very ill. We got behind.They then knocked a few dollars off mortgage. This was a unemployment thing. As soon as he got back to work. We had contacted them as what we were told to do. Then we were to pay all interest etc back. Several people kept contacting me. Always different people. Then you try to get back to them. They don't contact you back.
One lady when I was making payments sent me a foreclosure. When I finally got hold of her she said it was a mistake. When I left them know husband was at a new job. I did not hear back for a while. Then when I called I was told they would not accept payments. So again I waited. Then I had to fill out a lot of forms. Then was told I was approved for a modification. Was supposed to sent more money. For 3 months this was to have my house insurance, tax in. Then I will get modification. After reading all this this scares me. Also many years ago we had to fill a bankruptcy. For 7 years they put on credit report a 0 balance. Yet we paid a mortgage payment every month. They said this was correct how they report. No one touched us for a refinance. Also I do understand about calls. I had to sent letters to stop.

I took out a line of credit years ago and asked for full cost disclosure. At the end when signing all the papers, we found an additional $500.00 not in our estimate. When we asked about it, the original bank employee who set this up was no longer at that bank. They could give us no explanation other than additional finance costs. We were already committed with a project and ended up signing but vowed to never again do business with Wells Fargo. Obviously they haven't changed their ways.

I can't write anymore because I have written so many letters to every place possible re: the fraud WFHM has committed. It's been hundreds of pages to my local senator, The OCC, CFPB, Attorney General Office, their board of directors. I have serious issues with trying to complete a short sale and got a contract and at the same time it was lie after lie after lie. There is fraud being researched and they are forcing me into FC when there are so many government programs avail in many states. I was current and paid ahead 3 months and called them letting them know I was concerned because so many things have changed and they didn't offer any options because I was current!!
This has turned ugly and they have the worst people that work there. They lie and make false promises. For me to avoid a FC and sign my contract and have a SS yet I did not based off the several inaccurate things I was told about their process/relocation money on and on. I encourage all to contact their exec offices and file a complaint which doesn't do much but still it's formal and take notes and FILE WITH THE CFPB! You must! They lost my files, don't know if coming or going, stopped mailing me my statements the second I missed a payment and after 7 requests still no statements. They held them on purpose and said they sent them and they lied and let's say they did which I never got one but got ugly letters daily from them when I called all of those times they needed to mail! Please know they have scary issues and will FC on anyone and I read some stories and feel bad for all of us.

Multi-part experience with fraud to my elderly parents. I provided and helped with the documentation Wells collected along the way since I manage their retirement accounts. Also, I have my own experience with collecting expenses from me and leading me on for months then denying my loan a week before closing after everything was approved and done and never providing any further ability to put money down or a dollar amount to press forward just dropped and no further returned calls but the costs for me were about $2000.
First, my folks bought into a development in Florida, gated golf course community that required a deposit. 3 years later it went to closing (The development was partly finished and the home was now ready for closing) and the value of homes was down. To keep the prices inflated Wells Fargo in cahoots with the developer because there is no way in hell the value or appraisal for the original value could have even come close to justify the value of the property or the combined loans. To be clear the process was started in 2005 with the developer, closing was 3 years later. SO Wells Fargo at closing provided a mortgage for the real value of the property and an equity line for the remainder amount of $75,000 both at closing so the mortgage in full would cover the prior value of the home before prices started falling.
Fast forward a few years the value is significantly lower by at least $100,000 (we are talking close to $300,000 all in at the peak). My folks called first to look into and were contacted by Wells Fargo after looking into the then HARP program. They were led to believe they could do it then were talked into refinancing, after being told they would be approved. No problem. The process cost them $2500 and two months to get to this point. They were then denied, talked into refinancing. On the refinance, closing costs collected by Wells Fargo was over $6000 after they would not accept the income from father's retirement for the Harp change prior. At one point Wells Fargo stated they were not the one that collected the $2500 or stated that HARP would be approved.
Fast forward, more time folks decided to let the place go because they were also being taken by the developer who had made promises, collected community monies of $15,000 for clubs and amenities only to have the company sell to another and all those things go away and they were now $100k underwater on the home. My folks after court hearing and attorneys broke even with the developers lawyers and aren't allowed to bad mouth the developer crooks that stole from the initial deal. Anyway, back to Wells Fargo. Well they had equity in the home above the first actual real mortgage after 5-6 years of making payments. They sought out an attorney for short sale foreclosure proceedings.
At this point they had tried HARP, (HARP was supposedly going to lower the monthly expense so they considered staying anyway) had an attorney, went the required 4 months with holding payment for Harp, then was harassed by Wells Fargo, talked into making the catch up payments and interest, penalties of $12,000 then sent to foreclosure anyway. The house was sold by Wells Fargo quickly because it actually had equity from the first loan they foreclosed on. They are now without that home, the equity line portion of $75,000 still exists and Wells Fargo calls all the time nonstop wanting to collect on the $75,000 even though the home was sold off and they collected gains close to $30,000 on the first loan after selling and paying off the first mortgage.
My biggest issue is two things. First there was no way in hell the home when they bought it would have appraised for the value of the first mortgage and the equity line together. Two, how can any bank provide an equity line of credit at the same time as a first mortgage at closing at the same time when no equity was available? What was the reason? Because there was no way in hell a single mortgage on this property could have been approved based on an appraisal. It should not have even been possible. My folks are now closer to their 70's since this transpired.
Along the way, they made all the payments for the mortgage entirely and completely, then led into Harp Hope collected $2500, scammed another $12,000 once they were led again by Wells Fargo through 4 months of Harp requirements, then re-financed + $6,000 being directed by Wells Fargo. Along the way even later denying that they started the HARP proceeding or had anything to do with any of that yet they collected the $2500 in fees. Wells Fargo sold the property closed the original mortgage, made about $30k on the sale of the home and left the equity line separate of which they are still trying to collect. The attorney they had who "does these all the time" collected $4200 from them to write two letters in responding to Wells Fargo equity line wanting to settle for another $30,000.
In my opinion they were preyed upon start to finish by everyone. Wells Fargo providing a $75,000 equity line at closing in Full (two full loans total) in addition to a first mortgage at closing on this home when there is zero chance the value of the home was $300,000 (or $299k or around that) is what disgusts me the most. The equity line was treated as a second loan in full and its entirety along with a real mortgage that already covered the actual home value. How can you have $75,000 equity on an overpriced brand new home at closing? And combine the two for a value that no one anywhere would have put their name on for an appraisal. It was fraud! Start to finish fraud! It's not worth my folks doing anything anymore as they are out thousands. Are elderly and are just cutting their losses and accepting the ruining of their credit.

My brother has been hospitalized several times and out of work for the past year. He made mortgage payments in May, June, July and August of this year, but was about 3 months behind. It is hard to tell with WF mortgage accounting. My brother made a partial payment of $556.81 on April 3, his payment is $640.12. They applied the funds and then did a payment reversal on 4/12/16. They should have held that money until the $83.31 was paid to make a full payment. My brother's disability company has been shorting the money that he is owed and sent him $200 instead of $900. Wells Fargo decided on 9/2/16 that he was in active foreclosure. My sister and brother went to the Kissimmee Florida branch on 9/9 to make payment on the mortgage, Wells Fargo refused to take the payment and instead created a foreclosure case.
I went to WF in Austin, Texas on 9/6 to pay the escrow shortage of $252 which was refused. I sat at the WF branch on 9/9/16 from 3:45 p.m. until 6:10 p.m. with payment in full to bring the mortgage current as displayed on the mortgage account website and payment was refused. I spoke to Taylor in the WF Executive Office who said that they would not take payment, that the back office attorney was adding charges, they created the foreclosure case that afternoon after my brother and sister tried to pay, he said we would have to wait for a reinstatement quote which means that Wells Fargo can continue to add charges while refusing payment in full. It is now 15 days later and fees are continuing to add up, but no disclosure as to what fees and for what reason.
I feel that because there is equity in the property and PMI insurance that WF is blocking a homeowner who has paid mortgage payments on that property for over 20 years and forcing a foreclosure. These are unfair and unethical business practices that Wells Fargo is practicing. Does Florida need more foreclosures? How much did WF receive for bailouts? I will be happy to provide the printouts from the website with the amount needed to bring loan current on it and I have bank employees and ID number of those I spoke to as well Wells Fargo stamp on the escrow check that was refused. We have filed a complaint with the FDIC and will continue to fight.

I just wanted to add that this company is horrible from top to bottom. My experience was far less harmful than that of many people from prior cases of abuse listed here. One thing is clear; "policies are started at top levels and run down to lower levels via bad management and poor (or no) leadership." Wells Fargo is a business that without question has profited by harming people and financially destroying them. Wells Fargo has shown complete lack of regard not only for individuals, but for the economic effect that spreads outward to people that they do business with as well.
My personal experience although far less harmful than foreclosure was very bad for myself and my family. Having lost my job in late 2007 I struggled to keep my car which was our sole means of transportation (myself, wife and school aged daughter). We fell behind one payment and our insurance was lost for a short period of time. As could be expected Wells Fargo placed insurance on the vehicle. I made arrangements and was happy to find that they would extend the payment and drop their insurance since I had already corrected that issue on my end. I thought at this point that everything was fine. I had brought the payments current and was fully insured. Even better than that I received a letter stating that I had overpaid for the insurance and that amount would be credited to the account.
This had all occurred over approximately a six week period of time. Fast forward just a few days to my next statement and I am being billed for the total amount of insurance plus my payment. I knew this was a mistake so I called for the first time of many calls and correspondence to follow. The end result was the same as many people have stated in regard to mortgages and fraudulent accounts of late. No help from Wells Fargo. This would not occur if management at all levels did not allow it and most likely encourage it. Of the 5300 people that lost their jobs I believe that most were victims of poor leadership and corporate wide mismanagement at the expense of everyday hardworking people.
The end result with my car was simple. I had family who helped out with a car to replace the car with Wells Fargo. I took the hit on my credit score. The sad part is that the replacement car cost more than just paying the made-up balance to make the loan current. At that point how could I trust that they would not repossess the car after I paid them the money they say I was behind. And even more harmful is that people do not believe that Wells Fargo would be that wrong in their actions. I lost my car, and a company like Wells Fargo would never treat people like that. I must not be telling the truth. All of these people that have written posts here are victims. Most if not all harmed far worse than myself. It makes you wonder if the stage coach robberies of the old west were inside jobs.

Where to start? The local branch mortgage loan banker was completely incompetent. She did not call when promised. Did not follow up. Did not return calls or emails, claiming she didn't get them. She would come back with excuses for not calling or processing something because she was getting her car repaired or taking her mom shopping. Seriously! She insisted that I would qualify for conventional when I already knew I wouldn't. She argued with me about my tax return and what was on it and what she could use to qualify the loan... I was so frustrated that I called 3-4 other mortgage companies, including my own bank... thinking that fine, I could just take it somewhere else. Every last one of them told me that they couldn't use the figure she insisted on using and that I could not go conventional. I had to go HARP. Still she wouldn't listen to me.
She wrote down two of my credit card number in a notebook, promising to destroy them when she processed my appraisal fee and loan app fee in a day or two? (yes, I cancelled the cards). She did not warn me in advance that I would have to pay over $700 just to make an application. Instead she took all of the required documents (way more than anyone else) and then requested the funds. No forewarning. At the very same time I started 2 refinances with Quicken Loans, I was told that no, that number on my tax return (a roth rollover) could not be used to qualify the loan and I would have to go HARP and yes, I would qualify. Problem with the HARP program is that it has to be processed with the current mortgage holder.
Thus, I was truly stuck with Wells Fargo. I had no option to go anywhere else. I presented this information to the Wells Fargo mortgage banker as she was still trying to qualify me for conventional, and she got mad and said "Well, why don't you have them do your refi then." Seriously, I had to explain to her the requirements of the HARP loan and that Wells Fargo had to do it.
I called the 1-800 Wells Fargo number a total of 3 times over the course of these first 2-3 weeks of trying desperately to work with her to request a replacement. My first two calls were completely ignored. They had promised to get back to me... nothing. The third time I asked to speak with a manager as I had already called twice before and nothing had been done. I was assigned a manager from the 'executive' branch who held my hand through the following/additional 2 long months of this process. He couldn't really do anything but check on me and light a fire under some people when they weren't performing. Each time I called to get him involved I'd receive upwards of 5-7 emails or calls from people who swore, that although they could not answer my questions or do anything they were all over it... And then nothing. I'd have to call again and again and again. This went on all summer long.
With Quicken Loans I had exactly one person to deal with, answer questions, collect documents, assist me through the process and also offer advice in how to deal with Wells Fargo (I'm so grateful). With Wells Fargo I dealt with a total of 22 people from start to finish. Each one, it seemed, more incompetent than the previous and nearly all of them lacking any customer service skills.
From start to finish it was suggested, offered or advised that I withdraw my loan application (mind you, $700 into it and with additional expenses nearly $3,000 by the end). They seriously did not want to refinance this loan... Oh, and why would they? They were holding a $220,000 mortgage at 6% and had me by, well, the seat of my pants. I was going to put a huge amount of money toward the principal in the process of the refi (Thank you Mom. Inheritance.) and reduce my interest rate to 4.5%, taking my payments from over $1,300 to about $841. Clearly this refinance was not in their best interest. Clearly they did not want it to happen. Clearly it was a federal directive, via HARP, to make good on their past history. Their penalty box.
Some history: I have a huge credit score. I didn't even know they went that high. I'm not silly... I took the original loan in Nov. 2008 with anyone who would write it. I was turned down 3 times. It was the only loan I could get. The interest rates at that time were running in the 5%-5.5% anyways and as an investment property I would get hit with an additional .0.5% risk anyways... It wasn't good, but it wasn't way out there either. I intended to refinance just as soon as I secured the property. I lost my job in early 2009, the same year I turned 50, and have been holding on by a thread and unable to find employment. I always made my payments on time. I never got behind. I did not get this loan with Wells Fargo, they bought the loan almost as soon as it was issued. No job. No refi. I was stuck.
I met every deadline. The appraisal came in and I waited for someone to contact me... It was the final piece. I had stalled the appraisal and demanded that every other piece was in place before we proceeded with the assurance that the only thing that could trip up the refi was the appraisal. I knew full well that after having made an initial down payment of over $50,000 and paid on it for 8 years and with the improvement of the housing market that it would appraise. I didn't want to pay for an appraisal if the loan was not going to be approved. We had discussion after discussion after discussion after discussion about this...
They took the money for the appraisal in the beginning of May. The appraisal was done in end of June. It took them that long to do whatever it is they have to do. I was on point the entire time, ready, waiting and responsive to every request, deadline, appointment, document, etc. When the appraisal finally came in it sat on someone's desk for 2 and a half weeks. I finally called. It took them another week to retrieve an underwriter's acknowledgement of the appraisal so that we could proceed. Grrr! What number are we on?
I have/had a zero interest ecology loan for new windows via the local utility for this property. They were nice enough to put a lien on the property. They would subordinate that loan, balance $1,300+. Wells Fargo refused... Why? We'll never know. I had to pay it off. One more stumbling block. Thank goodness I had the money or it would have all fallen apart. (Before appraisal... that made them mad... they didn't want to clear title until after the appraisal at my cost.)
The loan lock expired while they drag their feet and failed to close the loan. In the interim the interest rates had fallen. Did I get the new lower interest rate... No! Final closing docs/figures. Wow! What a battle. I wanted to adjust what I was bringing to closing... Bring in a little less, move the payment up slightly... Keep some in savings just in case. It practically turned into a federal case. They refused to adjust the numbers, claiming that I had been the cause of everything that had delayed the loan process to this time and we would miss the current end of July deadline and inconvenience them. Disgusting. They won this one. It took them more time to ignore and argue about my request than it would have taken them to process it. (Maybe?)
Closing: Several people called in the days prior to final signing to make sure everything was in place... I was completely furious by this point and assured them that I would sign absolutely anything that landed on the table. And I did. They had changed my address to my friend's address where I had happened to be staying when the final docs were issued. In future all of my bills might go to her, not me. Perfect!
I wait, now, 2 months later, for a final accounting. Anyone who knows anything about this knows that after all the docs are signed and numbers punched in there is always a final reckoning which always results in a check to settle out the dollars that were not needed to close out the old loan, pay off this or that, etc. The two Quicken Loans that I closed weeks prior to this, that went like clockwork and closed on time. Each had final payouts of over $1,100. This one zero, zip, nada. I was told that Wells Fargo is just that good at nailing down the figures that there wouldn't be a final payout. Really? The costs, payment, etc. were all exactly as stated on day one of the loan application even though the loan closed 15 days past the stated deadline and with one additional payment. They must be clairvoyant or just total crooks.
Perspective: First contact 5/9/2016. Closing 8/30/2016. Complaint filed with FDIC, OCC, etc. shortly thereafter. No outcome yet... Aside from one call from Wells Fargo to advise me that they would be calling on 'Monday' regarding my complaint... No call came. I'm shocked. In short (probably too late for that) If you have any other option, any, DO NOT GO WITH WELLS FARGO. They are absolutely INCOMPETENT. THEY SHOULD BE SHUT DOWN. They are not providing us a service. Have you seen the list of fines they've gotten for a variety of indiscretions in the last 1.5-2 years? That should be warning enough to you.

My modification request was denied despite my SSDI income being $770 a month and their mortgage payment being over $900. My illness is terminal. Their reason was I have successfully made the payment so far this year which I did by burning up my savings every month. They are not the least bit concerned that I will be gone and there will be two children left homeless.

My experience began in June 2016. My wife is the person on the mortgage but she requested a form to let me talk Wells Fargo Customer Service. We inquired about the Hamp program the first week of July 2016. We were told we would first have to fill out the appropriate forms and fax them within 48 hours. We did so. We received a letter informing us that Wells Fargo's servicing agreement with HSBC BANK USA N.A. trustee for WFMBS 2007-15 did not permit WF to modify the mortgage.
Next since we inquired about the HAMP program they were required to pay our property taxes and create a new escrow account increasing the payment to an amount unknown at this time. We had no idea the mortgage had been sold as a Mortgage Backed Security with HSBC as the trustee and Wells Fargo was the Servicer for them. Next we appealed the decision now, it's "you do not qualify," At the same time along with the denial letter is an exterior appraisal that we did not request.
Then we get a call from a Executive Resolution Specialist (AKA Professional Paper Shuffler And Stalling Artist) who is addressing our concerns. I could have wrote his report for him. Wells Fargo is as pure as the driven snow. I asked why an appraisal was done on our home on May 2, 2016. He has been checking on that for over a month. I found the address on the appraisal and called that office this morning 9/22/16.
After going through 4 levels of customer service reps that could not tell me why this appraisal was ordered. I was transferred to the President's Office. His representative gave me the same old story. He said he would have to refer my question to: If you guessed the Executive Resolution Specialist you're correct. They could not answer the simple question, "Why was my home appraised and who on the 3rd floor of your office requested it and paid for it?" I would not use Wells Fargo to finance a Kiddie Car. So 4 months after being appraised no one knows why. FYI appraiser will not respond either. We are going to pursue a Quiet Title action for all the misleading and delaying tactics of which there are many. Do not take anything they tell you as truth,

Wells Fargo is my mortgage company. I fell slightly behind on my mortgage and even after speaking with them and arranging payments they continued to harass me. When I call to talk to someone they tell me they can't access the previous information from the last phone call. I was told that I had to start all over again, going through all of their questions about if I want to keep the house, why did I get behind, what is my address, are the phone numbers on file correct... It is insane that a bank this big cannot keep a record of the last correspondence so that the person on the other end of the phone can access it. They call day and night, sometimes up to 4 times a day including weekends. The crazy thing is I am only one month late and will be catching up this month, which is what I keep telling them each time they call.
They are the rudest, worst bank ever and once I stay current and can go to a different bank I am going to do it. I don't think it is the fault of the people calling. I think that they are probably being pressured by their superiors to get money from their customers like they were pressured into opening accounts that were not authorized just to keep their jobs. I know people behind on their mortgages for 6 months to a year and they tell me their banks don't harass them like this bank does. I saw on the news all of the unethical things they have done and they should be ashamed taking advantage of people who are just trying to get by. I have already spoken to other banks and once I stay on track for a while I am going there with my mortgage. I highly recommend everyone do the same.

My mom had a mortgage through the bank for years now. My father died, and the bank keeps charging her more and then less for her payments. They say that they are trying to help her as a senior citizen. They have a third party that she is paying for insurance, but they told her they are through her bank, so they automatically take this out of her bank as well. Without her knowing, they are now charging her more than she earns. All of a sudden, they told her that if she doesn't pay the couple thousand in late fees, which she didn't know about, they will foreclose in 2 months.
When she called them and gave her personal information, Wells Fargo hung up the phone on her. She is a disabled senior and cannot get to the bank. The other day, they told her if she sold the house, she won't get anything because they have to pay what she owed. They have her paying almost 3 times more than what the house is worth. This is making her sicker.

Hello Cory,
I have emailed my Full name, Address and Phone Number as requested to email. Looking to hearing from you. Thanks!
Original Review
I was denied a modification with WF 3 years in a row. WF would not let me out that pick a payment loan. That I was tricked into anyway. So, I stop paying them and was just ready to let the house go. So, I stopped paying for 4 months. I really value my credit. So, I hired a law firm to handle the Pre-Foreclosure. Law firm was able to get me out of the pick a payment loan and got a modification. So, my house only was worth 68,000 but, my loan amount was 144,000. Wow. So, once I closed on the modification. I was informed about a year later, they sent me a letter telling me that they left out some very important information on my closing docs.
So, I called them and they inform me that I was being sponsor by somebody I never knew that, and once I pay off my loan with them that, I still owe my sponsor 44,000. So, now my loan amount is 188,000. How are they able to do this? And they never sent this information to me in by mail. I had to call them to find out what important information left out closing docs. Can somebody please help me. How they get a sponsor without informing me. So, if I default on my loan, then my house is his/she... Confused...

Long short this bank for mortgages suck. I am a Real Estate salesperson. Back in March I had a buyer who after 4 months could not close because of Wells Fargo. We finally walked away. Now, we have a new buyer and his bank is requesting the previous Wells Fargo FHA appraisal. Wells Fargo has yet to release it. We keep on getting the run around. All I can say at this point is that I have lost all faith in Wells Fargo and would never recommend it as a mortgage lender.
Wells Fargo Mortgage Company Profile
Company Name:

Wells Fargo

Year Founded:

1852

Address:

420 Montgomery Street

City:

San Francisco

State/Province:

CA

Postal Code:

94104

Country:

United States

Website:

http://www.wellsfargo.com/