Find the Best Mortgage Lenders in Pittsburgh, PA

Top 11 Pittsburgh Mortgage Companies

Accredited Partner

AmeriSave Mortgage
Read 3,570 Reviews

Offers affordable mortgages through its easy online approval process. Custom quotes include no obligations, no commitments and no hidden fees. Provides a wide variety of loan types, including conventional, jumbo, FHA, VA and USDA.

Accredited Partner

Mr. Cooper
Read 9,523 Reviews

Provides new home loans and mortgage refinancing. Offers competitive interest rates. Award-winning mobile app. Online loan tracking. Guarantees closing date or the company will pay your first mortgage payment.

Accredited Partner

ClearPath Lending
Read 996 Reviews

Nationwide mortgage lender based in California. Offers lending and refinancing services in almost every state. Specializes in fixed-rate and adjustable-rate loans and guarantees the best pricing for your loan.

Accredited Partner

Vanderbilt Mortgage
Read 2,044 Reviews

Provides mortgage financing for manufactured, mobile and modular homes. Offers several types of mortgages, including conventional, FHA, biweekly, land and more. Programs for lower credit scores available.

BOK Financial Mortgage
Read 1,710 Reviews

Offers home loans, mortgage refinancing and home equity loans with competitive rates and flexible plans. Has an online application option but prioritizes one-on-one customer support from its bankers. Diverse mortgage products.

Advocate Mortgage Services, Inc.
Read Author Review

Provides a la carte real estate options and financial planning services. Options for those self-employed and consumers with poor credit. Convenient servicing, including online applications and daily office hours.

AJM Mortgage
Read Author Review

Provides a variety of mortgage types and loan programs, including FHA loans, VA loans and fixed-rate and adjustable-rate conventional loans. Offers special programs for veterans and first-time home buyers.

Federated Mortgage Corp.
Read Author Review

Provides purchasing and refinancing options for first-time homebuyers, veterans and those with poor credit. Terms from five to 30 years. View daily rate tables on the company website.

Holland Mortgage Advisors
Read Author Review

Provides mortgage lending and personalized attention to residents of Pittsburgh. Offers pre-approval and refinancing opportunities for qualifying customers. Programs for first-time homebuyers available.

Reliance First Capital
Read Author Review

Offers FHA loans, VA loans and refinancing. Provides special lending programs for nontraditional buyers, including those who have filed bankruptcy or who may need more than the conventional limit.

Veritas Mortgage Services
Read Author Review

Offers FHA, VA, USDA, conventional loans, fixed-rate loans and jumbo loans to residents of Pittsburgh. Provides second home financing up to 90% loan to value (LTV) and assists bad credit buyers with getting loans.

Mortgage rate trends in Pittsburgh
Owning a home in Pittsburgh allows homeowners to build equity, receive tax advantages, invest in their communities and have stability. The average listing for homes in Pittsburgh is roughly $200,000, but prices vary depending on the location, layout and condition of the property. For a better idea of what you may be able to afford as well as your potential mortgage payment, check out our mortgage calculator.
| Location | Median home price |
| --- | --- |
| Lawrenceville | $350,000 |
| Esplen | $99,000 |
| Gayly | $126,000 |
| Gascola | $142,000 |
| Bellefield | $784,000 |
How to choose a Pittsburgh mortgage lender
Because Pittsburgh is home to many young couples and members of the Navy, the most common loan types in Pittsburgh are loans through FHA for first-time home buyers and VA loans for active military and veterans.
Popular neighborhoods in Pittsburgh are home to college students, young married couples and individuals working in traditional office jobs. Demographics fluctuate from wealthy families to individuals in lower-income brackets.
Lawrenceville: Formerly an industrial area, Lawrenceville is now a hub for creativity and nightlife. It's filled with small businesses, brunch spots and a brewery inside a historic church. The average cost of a home in this area ranges from $180,000 to $299,000. Popular lending options here include conventional loans and FHA loans for first-time homebuyers.
Shadyside: One of Pittsburgh's wealthier neighborhoods and known for its Victorian-style mansions, Shadyside draws a crowd each summer during its annual concert block party. The area features award-winning restaurants and high-end retailers, but parking and green spaces are hard to come by. Homes in this district start around $550,000 and can exceed $2,000,000. Property owners may benefit from the appreciating value of their homes. The best loan types for residents here are conventional and jumbo loans.
Gayly: A suburban neighborhood featuring studio apartments and homes built in the 1970s, this area is populated by families of varying income brackets. Residents in this neighborhood work in a variety of positions, from executive sales to fast food associates. Homes in this area range between $100,000 and $149,000, and the median home price is around $126,000. Mortgage loan types here are typically FHA loans, VA loans and HUD loans.
Mount Washington: Admired for its beautiful panoramic views of the city, Mount Washington boasts a quaint shopping district, a 280-acre park, upscale restaurants and charming coffee shops. Homes in this area are appreciating, and the current average cost for a home in this neighborhood ranges from $179,000 to $259,000, though some homes cost about $550,000. Common loan types in this neighborhood are conventional, fixed-rate and FHA loans.
Pittsburgh federal mortgage requirements
Residents in Pittsburgh who want to purchase a home in an expensive neighborhood — like those in Squirrel Hill, Lawrenceville and Shadyside — may benefit from a conforming loan. These are mortgages equal to or less than the dollar amount established by the Federal Housing Finance Agency (FHFA) that meet Freddie Mac or Frannie Mae funding criteria.
The primary federal requirements for obtaining a conforming loan in Pittsburgh are:
A minimum credit score of 620 to 700, depending on the type of loan and the size of the down payment
A debt-to-income ratio that doesn't exceed 36% or 45%, depending on the type of loan and the size of the down payment
Finding Pittsburgh mortgage lenders
Choosing a lender for a mortgage loan is very personal. Because a consumer has a mortgage payment for 15 to 30 years, it's critical to compare rates from several lenders, ask about turnaround times for pre-approvals, appraisals and closings and find a lender who can assist with specific needs, like having a low credit score or being self-employed. If a lender specializes in jumbo loans, but a consumer doesn't require a loan limit beyond a conventional amount, the borrower should continue researching companies until they find the right lender.
When evaluating a lender, consider which factors are important — whether it's competitive rates or friendly customer service — and then read online reviews and ask for recommendations from family and friends who have utilized services from the particular company.
Pittsburgh home loan FAQ
What credit score do you need to get a mortgage in Pennsylvania?

Lenders differ, but most require a FICO credit score between 580 and 620 to qualify for borrowing. Conventional loans and loans through the U.S. Department of Agriculture (USDA) typically require a credit score of 620 to 640, while loans through the Federal Housing Administration (FHA) require a minimum credit score of 500 with a 10% down payment or 580 with a 3.5% down payment.

Can you negotiate a better mortgage rate in Pittsburgh, PA?

You can always try to negotiate a mortgage rate with your lender, but they may not agree to your terms. If you have desirable qualifications for a borrower — great credit, very low debt and a high down payment — you have more leverage.

How quickly can you get a mortgage offer in Pennsylvania?

On average, mortgage offers in Pennsylvania range from 30 days to 45 days, though some may take up to 60 days. Borrowers can be pre-approved much more quickly, however.
Thank you, you have successfully subscribed to our newsletter!
Pittsburgh mortgage company information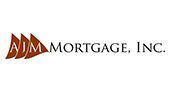 AJM Mortgage provides several mortgage loan types and helps borrowers determine specific lending amounts based on their employment history, credit history, current savings and debts and the amount available for a down payment. Though the amount of cash needed to purchase a home varies, each home buyer should be prepared to pay earnest money, closing costs and a down payment. Many borrowers qualify for special programs.
Address: 5425 Baum Blvd., Pittsburgh, PA 15232
Phone: (412) 301-5080
Hours: M - Sat: 9am - 6pm
Website: mortgagelenderpittsburgh.com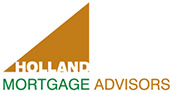 A referral-based mortgage company licensed by the Pennsylvania Department of Banking, Holland Mortgage Advisors has a dozen loan officers available in person and online to help borrowers apply for mortgage lending. The company partners with local and national lending institutions to offer the most competitive rates. The company offers pre-qualification and pre-approval.
Address: 4640 Campbells Run Road, Pittsburgh, PA 15205
Phone: (412) 921-5263
Hours: M - F: 9am - 6pm
Website: hmamortgage.com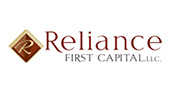 The loan specialists at Reliance First Capital offer customized mortgage solutions for all types of homebuyers, including FHA loans, VA loans and jumbo loans. Refinancing, debt consolidation and reverse mortgage programs are also available. Self-employed buyers or buyers that have a unique property type or bankruptcy may qualify for the company's Reliance Advantage Program (RAP). Reliance First Capital is a direct lender, which means they can underwrite and fund loans without a broker.
Address: 681 Andersen Drive, Bldg. 6, Ste. 500, Pittsburgh, PA 15220
Phone: (877) 735-3545
Hours: M - F: 8am - 8pm
Website: reliancefirst.com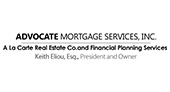 The loan specialists at Advocate Mortgage Services help borrowers qualify and obtain a variety of financial products, including FHA, VA and jumbo loans and fixed-rate and adjustable-rate mortgages. Options for refinancing, home equity loans and reverse mortgage loans are also available. On average, loans through Advocate Mortgage Services close within 30 days.
Address: 950 Greentree Road, Ste. 202, Pittsburgh, PA 15220
Phone: (412) 921-1300
Hours: M - F: 8am - 5pm
Website: advocatemortgageservices.com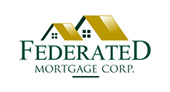 Federated Mortgage Corp. offers a variety of options for purchasing and refinancing a home, including fixed-rate and adjustable-rate mortgages and FHA, VA and HARP loans. Additional loan types include 15-year, 30-year and jumbo mortgages. Consumers can apply directly on the company's website, and pre-approval is available to those who qualify.
Address: 1301 Grandview Ave., Ste. 100, Pittsburgh, PA 15211
Phone: (877) 533-2784
Hours: M - F: 8am - 5:30pm
Website: fedmc.com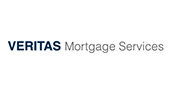 Veritas Mortgage Services is an award-winning mortgage broker that offers a variety of mortgage products for first-time homebuyers, those who want to refinance, individuals who are downsizing and consumers with bad credit. Borrowers can apply for loans online, and the company provides free consultations through the company's website. Required down payments can be as low as 3% for all mortgage loan types.
Address: 1384 Old Freeport Road, Ste. 3F, Pittsburgh, PA 15238
Phone: (412) 968-0370
Hours: M - F: 9am - 6pm
Website: veritasmortgageservice.com
You're signed up
We'll start sending you the news you need delivered straight to you. We value your privacy. Unsubscribe easily.