Find the Best Mortgage Lenders in Indianapolis, IN

Top 16 Indianapolis Mortgage Companies

Accredited Partner

Rocket Mortgage
Read 311 Reviews

Online mortgage company available in all 50 states. Provides multiple mortgage options and refinancing programs. Part of the Quicken Loans family. 24/7 online services and learning center. No in-person assistance.

Learn More

Accredited Partner

AmeriSave Mortgage
Read 3,896 Reviews

Offers home loans with an easy online approval process. Custom quotes with no obligations to purchase or refinance. Provides conventional, jumbo, FHA, VA and USDA loans. No origination fees.

Learn More

Accredited Partner

Quicken Loans
Read 5,436 Reviews

Offers conventional mortgages and FHA, VA and jumbo loans. Refinancing options available to lower payments, change terms or take cash out. Fast online application through Rocket Mortgage. Closing costs of 3% to 6%.

Learn More

Accredited Partner

First Internet Bank
Read 346 Reviews

Online full-service bank. Personal and business products. Fixed, ARM, jumbo, FHA, VA and home equity mortgages. No physical branches. Mobile banking through app. Free ATM card with most accounts.

Get a Quote

Call Now Toll Free

(855) 767-2424

Accredited Partner

Mr. Cooper
Read 9,657 Reviews

Provides new home loans and mortgage refinancing. Offers competitive interest rates. Award-winning mobile app. Online loan tracking. Guarantees closing date or the company makes your first mortgage payment. Rewards program.

Accredited Partner

North American Savings Bank
Read 179 Reviews

Offers mortgages, refinancing, emergency loans and more. Special services for veterans. Multiple locations across the Kansas City, Missouri, area. Online services available nationwide. Online mortgage rate calculator.

Learn More

Call Now Toll Free

(844) 489-1676

Accredited Partner

ClearPath Lending
Read 1,063 Reviews

Nationwide mortgage lender based in California. Offers VA, FHA, conventional and jumbo loans in almost every state. Specializes in fixed-rate and adjustable-rate loans and guarantees low prices. Prequalifications in 15 minutes.

Accredited Partner

Vanderbilt Mortgage
Read 2,100 Reviews

Provides mortgage financing for manufactured, mobile and modular homes. Mortgages include conventional, FHA, biweekly and land loans. Programs for low credit scores. Closing fees usually from 3% to 5%. Online mortgage calculator.

BOK Financial Mortgage
Read 1,710 Reviews

Offers home loans, mortgage refinancing and home equity loans with competitive rates and flexible plans. Online application. Prioritizes one-on-one customer support. Diverse mortgage products. Lenient down payment requirements.

First Option Mortgage
Read Author Review

Has a four-step loan process for home purchase and refinance loans. Gives fixed- and adjustable-rate loans for USDA, FHA, VA, interest-only, conventional and reverse mortgages. Closes loans in less than 30 days.

Grandview Lending Inc.
Read Author Review

Works as a residential mortgage loan broker. Offers conventional, FHA, VA, USDA, jumbo, reverse mortgage, investor and refinance loans. Gives loans with fixed-rates and adjustable-rates to suit clients' needs.

Hallmark Home Mortgage
Read Author Review

Provides conventional, FHA, USDA and VA loans along with specialty mortgages like jumbo loans. Offers bond programs through IHCDA. Customers can make payments and view statements online.

Langdon Mortgage
Read Author Review

Offers loans for first-time homebuyers, mortgage refinancing, jumbo loans and vacation home mortgages. Home loans include VA and FHA mortgages. Provides an online mortgage calculator.

Midwest Bankers Mortgage Services
Read Author Review

Provides FHA, VA, USDA and conventional loans. Offers refinancing customers USDA, conventional, HARP, jumbo, FHA and VA loans with available streamline or cash-out options. Accepts online applications.

Royal United Mortgage
Read Author Review

Provides home purchase, refinancing, VA and home equity loans. Offers loans from $25,000 to over $450,000. Has an online account portal for customers. Saturday business hours available.

Tucker Mortgage
Read Author Review

Gives conventional, FHA, VA and USDA loans as high as $2 million. Doesn't offer any PMI options. Provides 100% financing up to $484,350 for VA loans. Customers can check loan status online.

Indianapolis housing trends and rates
The median home value in Indiana is $123,500, and some high-end homes sell for up to $500,000. More affordable homes are listed for as low as $63,000. Experts predict home prices in Indianapolis will rise in the future, so now is a great time to buy a home if you've had your eye on an Indianapolis property. Houses in Indy have an average annual appreciation rate of 2.24%, so you're likely to see your investment grow in the coming years. Here's what you can expect to pay in specific areas around Indianapolis:
| Location | Median house price |
| --- | --- |
| Glendale | $225,694 |
| Allisonville | $215,214 |
| Eagle Creek | $171,192 |
| Augusta | $125,345 |
| North Central | $298,343 |
Mortgage rates fluctuate, so it's important to check current mortgage rates in Indiana when planning to buy a home. If you want to check what you can afford for your new loan, use our helpful mortgage calculator.
Choosing a mortgage in Indianapolis, IN
The most common loan types for Indianapolis residents include conventional and FHA loans. Veterans and active-duty military personnel should also consider VA loans for their beneficial loan terms and 0% down payments. We took a look at several areas around Indianapolis to match them with the likeliest mortgage type for people looking to live there:
Broad Ripple Village: Broad Ripple Village is one of the most walkable neighborhoods in Indianapolis. It offers excellent food, exciting nightlife and many local businesses. Median home values are $209,933, which is an excellent price for conventional loans.
Fountain Square: People love Fountain Square's historic areas and proximity to downtown. It boasts unique restaurants, art galleries and live entertainment. Conventional, FHA and VA loans are excellent choices to cover the area's median home value of $75,762. It's also worth looking at renovation loans to fix up Fountain Square's older homes.
Zionsville: Zionsville is one of Indianapolis' wealthier neighborhoods. It has a storybook feel with brick roads, mom-and-pop shops and a family-friendly atmosphere. The median home price of $360,100 is well below many loan limits, so many popular fixed-rate and adjustable-rate mortgage options work well for buying a house there.
Meridian Kessler: Families love Meridian Kessler's easy access to the Indianapolis Museum of Art, Butler University and some of Indy's best-rated restaurants. Median home values in the neighborhood are $278,300, which buyers pay for with conventional, VA and FHA loans with fixed or adjustable rates. Existing residents here may also want to consider refinancing to improve their loan terms.
How to find a mortgage lender in Indianapolis
Finding the right mortgage lender is critical to saving money in the long run. Your real estate agent, friends and family members are good sources for information on mortgage lenders.
The next step to finding a mortgage is getting preapproved by multiple lenders. Comparing these preapproval quotes helps you find the lowest mortgage rates in Indianapolis, but there is more to consider than just your interest rate. Before committing to a lender, check its online reviews, customer satisfaction ratings and closing times to ensure it meets your needs. Lenders should also be able to explain your loan offer and how repayment works.
Once you decide on a lender and make an offer on your new home, you can proceed with your final mortgage application.
Indianapolis home loan FAQ
Can you put an offer in for a house without a mortgage in Indianapolis?

You can technically submit an offer without a mortgage in Indianapolis, but sellers may not accept it. Most consider your offer contingent until you get a mortgage approval, which may slow down the buying process.

How do I get preapproved for a mortgage in Indiana?

Most, if not all, of our recommended companies give preapprovals. Typically, borrowers fill out an online application and supply relevant documents for proof of their financial status. After one to three days, they receive a letter stating their preapproval status and terms.

What's a good interest rate in Indiana?

Most mortgage rates in Indiana are between 2% and 4%. If you're in that range, you can be sure your lender isn't taking advantage of you.
Thank you, you have successfully subscribed to our newsletter!
Indianapolis mortgage company information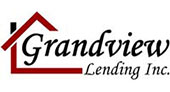 Grandview Lending Inc. provides an extensive range of loans for homebuyers. The company makes homeownership affordable through its zero-down loans that pay as much as 6% of your closing costs. Grandview's lenders meet with customers to start their preapproval application so they can quickly begin home shopping.
Address: 8445 Keystone Crossing Blvd., Indianapolis, IN 46240
Phone: (317) 286-6860
Hours: M - F: 9am - 5:30pm; Sat: 9am - 1pm
Website: grandviewlending.com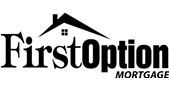 Whether you're purchasing or refinancing a home, First Option Mortgage strives to make it simple and straightforward to start your loan application process. Its app walks customers through a step-by-step guide to get personalized rates and approval. Customers can also get same-day preapproval through the company's free online tool.
Address: 8888 Keystone Crossing, Ste. 900, Indianapolis, IN 46240
Phone: (317) 713-9500
Hours: M - F: 8:30am - 5pm
Website: myfirstoption.com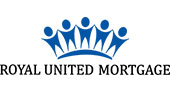 Royal United Mortgage is a part of the LendingTree network. The company has numerous loan calculators so you can know how much home you qualify for or if refinancing is right for you. It helps several community partners, such as local schools and housing for disabled veterans.
Address: 7999 Knue Road, Ste. 300, Indianapolis, IN 46250
Phone: (317) 664-7700
Hours: M - F: 8am - 9pm; Sat: 8am - 5pm
Website: royalunitedmortgage.com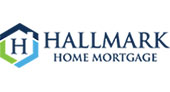 Hallmark Home Mortgage provides a convenient loan application process through its ehome program. With this program, customers can complete their mortgage applications on desktops or mobile devices and even sign and send documents on their phones.
Address: 9000 Keystone Crossing, Ste. 1050, Indianapolis, IN 46240
Phone: (317) 815-1012
Hours: M - F: 8am - 5pm
Website: hallmarkhomemortgage.com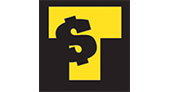 Tucker Mortgage guides customers from preapproval to closing so homebuyers don't have to stress about navigating the mortgage process. It offers conventional loans for primary and second homes and investment properties. First-time homebuyers only need to pay as little as 3% down. The company gives preapproval in minutes with its online application tool.
Address: 9201 N. Meridian St., Indianapolis, IN 46260; Multiple locations
Phone: (317) 566-2399
Hours: M - F: 8:30am - 5pm
Website: talktotucker.com/mortgage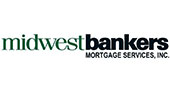 Midwest Bankers Mortgage Services has an intuitive five-step loan process. Borrowers start by finding out how much they qualify for and continue by selecting the right loan program, applying for a loan, going through the loan process and closing. The company also accepts preapproval requests online.
Address: 9745 Randall Drive, Ste. 130, Indianapolis, IN 46280
Phone: (317) 581-5662
Hours: M - F: 9am - 5pm
Website: midwestbankersmortgage.com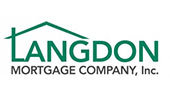 Langdon Mortgage is a mortgage company that operates both as a lender and broker to offer customers fast closings and low mortgage rates. It can fund loans internally or broker them out to national investors, depending on your situation.
Address: 250 E. 96th St., Ste. 280, Indianapolis, IN 46240
Phone: (317) 844-2250
Hours: M - F: 8am - 5pm
Website: langdonmortgage.com
You're signed up
We'll start sending you the news you need delivered straight to you. We value your privacy. Unsubscribe easily.