Best Mortgage Lenders in Chicago, IL
Buying a house is a major milestone. Home loans let residents enjoy the American dream with only a down payment. This guide highlights the most important things to know about mortgages. Use our list of recommendations for the best mortgage lenders in Chicago to start your homebuying journey.
Why trust ConsumerAffairs?
Our recommendations are based on what reviewers say.
3,743,927 reviews on ConsumerAffairs are verified.
We require contact information to ensure our reviewers are real.
We use intelligent software that helps us maintain the integrity of reviews.
Our moderators read all reviews to verify quality and helpfulness.
Top 17 Chicago Mortgage Companies

Read 1,337 Reviews

Offers VA, FHA, conventional and jumbo mortgages. Streamline loans available. Pre-qualifications in as little as 15 minutes. Minimum credit score requirements vary. Available in some states.

Read 10,559 Reviews

Mortgage loans and refinancing with competitive interest rates. Award-winning mobile app with online loan tracking. Guarantees closing date. Minimum credit score requirements 580 - 620. Available nationwide.

Read 4,833 Reviews

Provides custom quotes with no obligations to purchase or refinance. Provides conventional, FHA, VA and USDA loans. No origination fees. Minimum credit score requirement of 600 to 620. Available nationwide.

View Rates
Read 6,181 Reviews

Conventional, FHA, VA and jumbo loans. Refinancing options available to lower payments, change terms or take cash out. Minimum credit score requirement: 580 to 620. Available nationwide.

View Rates

Call Now Toll Free

(800) 940-2133

Read 1,037 Reviews

Online lender with multiple mortgage options and refinancing programs. 24/7 online services and learning center. No in-person assistance. Minimum credit score requirement: 580 to 620. Available nationwide.

View Rates

Call Now Toll Free

(800) 762-5471

Read 2,325 Reviews

Provides mortgage financing for manufactured, mobile and modular homes. Mortgages include conventional, FHA, biweekly and land loans. Programs for low credit scores. Closing fees usually from 3% to 5%. Online mortgage calculator.

Read 400 Reviews

Online full-service bank. Offers mortgages, equity loans and HELOCs. No physical branches. Free ATM card with most accounts. Minimum credit score requirements vary. Available nationwide.

Get a Quote

Call Now Toll Free

(855) 767-2424

Read 1,711 Reviews

Offers home loans, mortgage refinancing and home equity loans with competitive rates and flexible plans. Online application. Prioritizes one-on-one customer support. Diverse mortgage products. Lenient down payment requirements.

Chat with a ConsumerAffairs decision guide

Live agent
Read 193 Reviews

Specializes in mortgages, refinancing and emergency loans. Special services for veterans. Multiple locations across the Kansas City area. Minimum credit score requirements vary. Not all products are available in all states.

Call Now Toll Free

(844) 489-1676

Read 197 Reviews

Offers mortgages and refinancing services, including 100% online mortgages. Work with loan officers and loan specialists assigned to your case. Approvals in as few as 15 minutes. Online mortgage payment calculator.

View Rates
Read Author Review

Offers competitive mortgage rates, fee structures and access to more than banks, credit unions, mortgage insurance companies and more. Provides online and printable preapproval applications in English and Spanish.

Chat with a ConsumerAffairs decision guide

Live agent
Read Author Review

Offers specialty loan programs in addition to traditional loan and refinancing options. Finds the best loan for you with the company's digital loan application tool. Licensed in multiple states.

Chat with a ConsumerAffairs decision guide

Live agent
Read Author Review

Provides government mortgage loans, such as FHA, VA and USDA mortgages, as well as jumbo, renovation, HELOC, reverse and second mortgages. Offers lender-paid mortgage insurance (LPMI) programs.

Chat with a ConsumerAffairs decision guide

Live agent
Read Author Review

Offers mortgages to new homebuyers and refinancers. Lets customers apply online and follow the process from the company's app. Provides mortgage calculators.

Chat with a ConsumerAffairs decision guide

Live agent
Read Author Review

Offers loans for home purchasing and refinancing. Provides conventional, jumbo, FHA, VA and USDA loans. Mobile app from CardTapp available for accessible communication.

Chat with a ConsumerAffairs decision guide

Live agent
Read Author Review

Provides FHA, FHA 203k, jumbo, VA, conventional, USDA, IHDA, refinancing, HomePossible, HomeReady and HomeStyle mortgage loans. Offers no-down-payment loans. Step-by-step guides for home buying and refinancing available.

Chat with a ConsumerAffairs decision guide

Live agent
Read Author Review

Provides several mortgage options, including VA, renovation, refinance and FHA loans. Down payment assistance and DACA loan programs available. Accepts credit scores as low as 500 for VA loans.

Chat with a ConsumerAffairs decision guide

Live agent

Current housing trends in Chicago, IL
Since 2000, Chicago homes have appreciated more than 50%, which beats out most other cities in Illinois. While the market is booming, analysts predict home values may fall within the next year, making it an excellent time for homebuyers to snatch up a Chicago home before prices start rising again. To get a better idea of what your mortgage rate may be, make sure to check out our mortgage calculator.
Although Chicago homes have a median home value and average listing price hovering around $300,000, upscale residences can go for more than $1 million. Meanwhile, 10% of homes on the market are less than $120,000. Below are examples of home prices around Chicago.
| Location | Median home cost |
| --- | --- |
| Greektown | $499,000 |
| Printers Row | $269,000 |
| Beverly | $354,000 |
| Streeterville | $500,000 |
| Edison Park | $400,000 |
How to choose a home loan in Chicago
The most common mortgage loans in Chicago are Federal Housing Administration (FHA), conventional and jumbo loans. Some of the best places to buy a home in Chicago are:
Edgewater/Andersonville: This makes our list due to its affordability — median home prices are $260,000 — despite being within walking distance of beaches. Conventional loans are an excellent choice in Edgewater/Andersonville because it's easier to put the 20% down required to avoid private mortgage insurance (PMI) fees.
Lincoln Park: One for the wealthiest neighborhoods in Chicago is Lincoln Park. Home choices run the gamut from luxury condos to spacious single-family homes. The area also has some of the largest green spaces in Chicago. Residences have a median value of $668,000, making them an excellent candidate for jumbo loans because of their high cost.
Lake View: Home to Wrigley Field, Lake View is a favorite spot for fans of the Cubs. At $355,000, the median home values are higher than the city's average. First-time homebuyers can still make homeownership a reality with only 3.5% down through an FHA loan.
North Center: North Center is an attractive place for families because of its low crime rates, excellent schools and high graduation rates. Home values are a median of $620,000, but going with a 30-year fixed-rate mortgage makes homes in North Center more affordable.
Many Cook County residents also take advantage of Chicago's Home Buyer Assistance Program, which covers up to 7% of the loan amount for a down payment and closing costs. Payment assistance programs from the Illinois Housing Development Authority (IHDA) are also popular.
Finding a Chicago mortgage company
Selecting a Chicago mortgage company boils down finding a lender that has:
Good mortgage rates
A range of loan choices
Good reviews and customer service
High marks from friends and family
Deciding between a local, national or online mortgage company depends on how you like to do business and if you prefer in-person service. When selecting between two or more companies, consider going with one that's more patient and attentive to your questions.
Chicago mortgage FAQ
Can you negotiate a better mortgage rate?

Yes, you can negotiate your mortgage rates with your lender. If you have an excellent credit score, good financial history and a large down payment, you have far better leverage.

What credit score do you need to get a mortgage in Illinois?

With stipulations, homebuyers may qualify for an FHA loan with a credit score as low as 500, though 580 is more typical. Many mortgage lenders on our list require at least a score of 620.

How do I get preapproved for a mortgage in Chicago?

Most of our recommended lenders accept preapproval applications online. You can get your preapproval results in as little as a day.
Thank you, you have successfully subscribed to our newsletter!
Chicago mortgage company information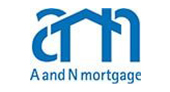 A and N Mortgage offers fixed-rate mortgages of 15 or 30 years as well as adjustable-rate mortgages of varying lengths and balloon mortgages of five or seven years. The lender works with a variety of programs, including stated income, imperfect credit and no point, no fee.
Address: 1945 N. Elston Ave., Chicago, IL 60642
Phone: (773) 305-5626
Hours: M - F: 9am - 5pm
Website: anmtg.com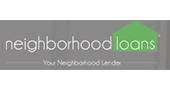 Neighborhood Loans is an award-winning lender that can get you preapproved for a mortgage within 24 hours. The company has an efficient in-house underwriting and processing team to ensure your loan closes on time. It helps low- to moderate-income families obtain housing, even if they don't have perfect credit or can only put 3% down.
Address: 5756 S. Pulaski Road, Chicago, IL 60629; Multiple locations
Phone: (773) 649-4800
Hours: M - Sat: 9am - 9pm
Website: neighborhoodloans.com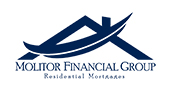 Molitor Financial Group's proven process for buying a home or restructuring your loan takes you from initial consultation to closing with ease. The company helps veterans and active-duty military personnel obtain loans with more relaxed guidelines and low down payment options. With its loan restructuring options, you can also shorten your loan term or convert to a fixed-rate mortgage.
Address: 5412 N. Clark St., Ste. 223, Chicago, IL 60640
Phone: (773) 275-3100
Hours: M - F: 9am - 6pm
Website: molitorfinancialgroup.com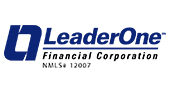 Homebuyers and refinancers have a wealth of information at their fingertips with LeaderOne Financial Corporation's extensive interactive video library. It also has a set of calculators for refinancing savings, monthly payment amounts and costs of waiting to purchase. LeaderOne Financial Corporation funds more than $1.5 billion in home loans each year.
Address: 420 W. Huron St., Ste. 105 Chicago, IL 60654
Phone: (773) 384-2431
Hours: M - F: 8am - 6pm; Sat: 10am - 3pm
Website: davidgoldhirsh.com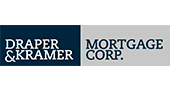 In business for over 125 years, Draper and Kramer Mortgage Corp. is an experienced lender with a strong track record of customer satisfaction. The company's LPMI programs allow down payments as small as 5% on conventional loans without requiring customers to purchase mortgage insurance.
Address: 363 W. Erie St., Ste. 300, Chicago, IL 60654; Multiple locations
Phone: (312) 654-7255
Hours: M - F: 8:30am - 5pm
Website: dkmortgage.com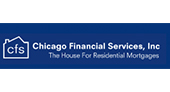 Chicago Financial Services is perfect for getting a primary or investment property mortgage because its license for one- to four-unit properties extends to multiple states, including California, Illinois, Washington and Florida. It also obtains wholesale numbers from banks and finance companies to offer you competitive mortgage rates.
Address: 1455 W. Hubbard St., Ste. 200, Chicago, IL 60642
Phone: (312) 642-7979
Hours: M - F: 8:30am - 5:30pm
Website: cfsmortgage.com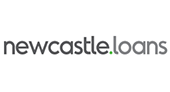 NewCastle Home Loans' Deferred Action for Childhood Arrivals (DACA) loan helps those in the DACA program get conventional loans for one- to four-unit residences. Only a 3% down payment, 620 minimum credit score and stable employment or income are needed to see if DACA recipients qualify. DACA recipients can get approved in one day and close in as little as 10 days.
Address: 1700 W. Cortland St., Ste. 207, Chicago, IL 60622
Phone: (855) 610-1112
Hours: M - F: 8am - 6pm; Sat: 10am - 2pm
Website: newcastle.loans
You're signed up
We'll start sending you the news you need delivered straight to you. We value your privacy. Unsubscribe easily.
Comparing
×