Find the Best Mortgage Lenders in Atlanta, GA

Top 10 Atlanta Mortgage Companies

Accredited Partner

AmeriSave Mortgage
Read 3,568 Reviews

Offers affordable mortgages through its easy online approval process. Custom quotes include no obligations, no commitments and no hidden fees. Provides a wide variety of loan types, including conventional, jumbo, FHA, VA and USDA.

Accredited Partner

Mr. Cooper
Read 9,523 Reviews

Provides new home loans and mortgage refinancing. Offers competitive interest rates. Award-winning mobile app. Online loan tracking. Guarantees closing date or the company will pay your first mortgage payment.

Accredited Partner

ClearPath Lending
Read 996 Reviews

Nationwide mortgage lender based in California. Offers lending and refinancing services in almost every state. Specializes in fixed-rate and adjustable-rate loans and guarantees the best pricing for your loan.

Accredited Partner

Vanderbilt Mortgage
Read 2,044 Reviews

Provides mortgage financing for manufactured, mobile and modular homes. Offers several types of mortgages, including conventional, FHA, biweekly, land and more. Programs for lower credit scores available.

BOK Financial Mortgage
Read 1,710 Reviews

Offers home loans, mortgage refinancing and home equity loans with competitive rates and flexible plans. Has an online application option but prioritizes one-on-one customer support from its bankers. Diverse mortgage products.

Bank South Mortgage Company
Read Author Review

Allows borrowers to apply for a mortgage and track loan status with the ReadyLoan app. Offers down payment assistance programs for qualified buyers. Lock in a rate for 30 days with preapproval.

New Star Mortgage
Read Author Review

Provides an online affordability calculator. Works with many lenders to find the best mortgage for your situation. Offers select loans with less than 5% down payment.

Northpoint Mortgage
Read Author Review

HUD direct endorsement lender and VA automatic lender. Offers down payment assistance programs. Provides VA and USDA loans with no down payment for qualified borrowers.

Post Creek Mortgage
Read Author Review

Offers purchase and refinance options in Atlanta. Works with multiple lenders to provide competitive prices. Gives free consultations. Approves post-bankruptcy FHA loans for qualified borrowers with FICO scores as low as 620.

Waterstone Mortgage Atlanta
Read Author Review

Provides convenient online preapprovals and mortgage applications. Offers some mortgage programs for borrowers with no credit history. Accepts minimum FICO score of 600 for USDA and VA loans.
Atlanta real estate trends

The median home price in Atlanta is $280,601. On the high end of Atlanta real estate, the median home price in Northside Drive/Mt. Paran area is almost $2 million. Meanwhile, the low-end median home price in Forest Park is around $100,000. Prices in other neighborhoods vary between these extremes.
| Location | Median house price |
| --- | --- |
| Druid Hills | $600,000 |
| Decatur | $548,000 |
| Old Fourth Ward | $350,000 |
| Virginia Highland | $750,000 |
| Midtown | $700,000 |
Securing a mortgage before prices rise would is a good idea for Atlanta homebuyers. To help you discover how much house you can afford, check out our mortgage calculator.
Finding an Atlanta home loan
There are many vibrant neighborhoods throughout the metro Atlanta area and multiple mortgage options for each one.
Old Fourth Ward: With Ponce City Market shops, restaurants, bars and entertainment, this neighborhood offers many home types, including apartments, bungalows and historic homes. Median home prices are $299,000, so first-time homebuyers who qualify for an FHA loan might find good deals on fixer-uppers here. As home prices rise quickly in the neighborhood, homeowners in the Old Fourth Ward might choose to renovate their homes to keep up with market value by using an FHA 203k loan.
Virginia-Highland: Virginia-Highland is walking distance to the Beltline, Emory University and the Jimmy Carter Presidential Library and offers a mix of old and new homes. With area home prices expected to rise from the median of $699,500, a conventional mortgage that builds equity — like a 15- or 30-year fixed-rate mortgage — is a good investment in this neighborhood.
Buckhead: This area is a collection of Atlanta's most expensive neighborhoods. Residents here are close to diverse gourmet restaurants, the Chastain Park Amphitheatre and plenty of shopping. Buckhead buyers might consider jumbo loans to meet home prices that range from $800,000 to more than $3 million.
Adair Park: Close to Zoo Atlanta, the Georgia Aquarium, public transportation hubs, the airport and downtown Atlanta, this up-and-coming neighborhood is great for first-time homebuyers. The average home price is $200,000. Veterans who would like to use a VA loan and don't have savings for a down payment can get an affordable mortgage here.
Federal mortgage requirements in Atlanta, GA
The federal requirements for an FHA loan are:
Prospective home must be the buyer's primary residence
Debt-to-income ratio of less than 43%
FICO credit score of at least 500 with 10% of the down payment or at least 580 with 3.5% of the down payment
Proof of employment or a steady income
Buyers in Atlanta who would like to purchase pricier homes in neighborhoods such as Buckhead and Druid Hills — where average home prices exceed the federal conforming limit — might be eligible for jumbo loans with larger limits. Another option might be a larger down payment that would minimize the amount of the mortgage loan.
Choosing an Atlanta mortgage lender
When evaluating mortgage companies:
Read online reviews: Researching online reviews is a good way to gather information without doing much legwork. Try to focus on customer service — you may be working with the lender of your choice for a long time.
Get recommendations from friends and family: Friends and family members can provide trusted recommendations. Although your list of lenders they know about is far shorter than the list you can create searching online, knowing about specific experiences may be more valuable.
Look for companies that belong to mortgage associations: Organizations like the Mortgage Bankers Association of Georgia and the National Association of Mortgage Brokers set industry standards for quality and service.
Gather quotes: Once you have shortened your list of mortgage lenders, gather quotes, APRs, interest rates and down payment requirements. Pay special attention to any penalties built into the contracts, including prepayment penalties.
Online vs. brick-and-mortar lenders
First-time homebuyers who are learning about the process may appreciate brick-and-mortar lenders, such as credit unions that have in-person customer service. However, online Georgia mortgage companies may be more convenient for tech-savvy, busy professionals. Online lenders have apps or websites where you can pay bills, track a loan and even instant message associates for answers.
Before you sign a contract, ask questions to understand how the loan offer and payback process works so you are prepared to meet requirements and start making payments.
Atlanta home loan FAQ
Can you negotiate a better mortgage rate?

Yes, you can negotiate a better mortgage rate, but the lender may not approve your terms. An excellent credit score, on-time payment history and large down payment give you more leverage to negotiate.

How long does it take to get approved for a mortgage loan in Georgia?

In most cases, a mortgage loan takes 30 to 45 days to process and approve.

What credit score do you need to get a mortgage in Atlanta?

620 is the typical minimum credit score you need in Atlanta for a mortgage loan. Specific lenders might accept 500 on an FHA loan with the appropriate down payment.

Should I refinance my house?

When you refinance your mortgage, you are paying off your existing loan and replacing it with a new loan. If you have improved your credit and done well financially over the life of your previous loan, you may be able to get a new loan with better terms.
Thank you, you have successfully subscribed to our newsletter!
Atlanta mortgage company information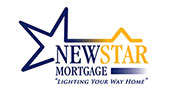 New Star Mortgage works with Freddie Mac, Fannie Mae and other lenders to provide home loans and refinancing options in Atlanta. The company offers fixed-rate, adjustable-rate, VA and FHA loans. It offers traditional 15-, 20- or 30-year options along with five to seven-year fixed-rate loans with balloon payments at the end. Many of their partner lenders offer programs that require less than 5% down. You can apply and get prequalified online.
Address: 3485 N. Desert Drive SW, Ste. 209, Atlanta, GA 30331
Phone: (404) 346-6565
Hours: M - F: 9am - 5pm
Website: newstarmtg.com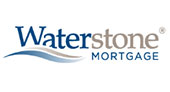 Waterstone Mortgage offers mortgage loans and refinancing. The lender offers FHA, VA, USDA and jumbo loans along with refinancing options. If you are eligible, the company provides USDA and VA loans with low or no down payment and a FICO score of 600. With 3% down, some borrowers might qualify for a conventional loan with a credit score of 620. FHA mortgage loans with 3.5% down require a minimum credit score of 585. Jumbo loans can be up to $2 million.
Address: 573 Dutch Valley Road, NE, Atlanta, GA 30324
Phone: (404) 600-1500
Hours: M - F: 9am - 6pm
Website: waterstonemortgage.com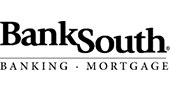 Bank South has an app to calculate affordability, apply for a mortgage and track loans. The company offers a full range of home loans, including conventional fixed- and adjustable-rate mortgages with down payments as low as 3%. FHA, USDA and jumbo loans are available. Qualified borrowers can obtain VA loans with 0% down. When you get preapproved with Bank South, you can lock in a rate for 30 days. Bank South also offers down payment assistance for qualified borrowers.
Address: 3290 Northside Parkway NW, Ste. 600, Atlanta, GA 30327
Phone: (678) 551-7120
Hours: M - F: 8:30am - 5pm
Website: banksouthmortgage.com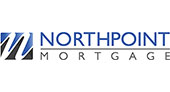 Northpoint Mortgage partners with Fannie Mae and Freddie Mac to provide a range of loans. The bank is also a HUD direct endorsement lender and a VA automatic lender. It offers fixed-rate, adjustable-rate, FHA, VA, USDA and jumbo loans. VA and USDA loans might not require a down payment. Qualified borrowers can get down payment assistance.
Address: 245 North Highland Ave. NE, Ste. 120, Atlanta, GA 30307
Phone: (404) 418-8080
Hours: M - F: 8am - 5pm
Website: northpointmortgage.com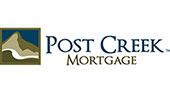 Post Creek Mortgage compares multiple loans to find the best rates. Compare loan types, down payments and terms online. Get free consultations and rate and closing cost analysis. VA loans are available with little or no down payment. Post-bankruptcy customers can qualify for FHA loans after two years with a minimum credit score of 620. The company also offers loans for refinancing. Apply online or on location, The company offers online preapprovals.
Address: 3348 Peachtree Road NE, Ste. 700, Atlanta, GA 30326
Phone: (678) 631-3217
Hours: M - F: 9am - 6pm
Website: postcreekmtg.com
You're signed up
We'll start sending you the news you need delivered straight to you. We value your privacy. Unsubscribe easily.