Find the Best Mortgage Lenders in Orlando, FL

Top 12 Orlando Mortgage Companies

Accredited Partner

AmeriSave Mortgage
Read 3,568 Reviews

Offers affordable mortgages through its easy online approval process. Custom quotes include no obligations, no commitments and no hidden fees. Provides a wide variety of loan types, including conventional, jumbo, FHA, VA and USDA.

Accredited Partner

Mr. Cooper
Read 9,523 Reviews

Provides new home loans and mortgage refinancing. Offers competitive interest rates. Award-winning mobile app. Online loan tracking. Guarantees closing date or the company will pay your first mortgage payment.

Accredited Partner

ClearPath Lending
Read 996 Reviews

Nationwide mortgage lender based in California. Offers lending and refinancing services in almost every state. Specializes in fixed-rate and adjustable-rate loans and guarantees the best pricing for your loan.

Accredited Partner

Vanderbilt Mortgage
Read 2,044 Reviews

Provides mortgage financing for manufactured, mobile and modular homes. Offers several types of mortgages, including conventional, FHA, biweekly, land and more. Programs for lower credit scores available.

BOK Financial Mortgage
Read 1,710 Reviews

Offers home loans, mortgage refinancing and home equity loans with competitive rates and flexible plans. Has an online application option but prioritizes one-on-one customer support from its bankers. Diverse mortgage products.

Accurate Mortgage Group
Read Author Review

Offers qualifying customers $2,000 towards closing costs. Waives underwriting, origination and processing fees. Provides five different mortgage options to choose from, including FHA, conventional, USDA, VA and jumbo loans.

American Mortgage Loan Services
Read Author Review

Provides free estimates on mortgages to help customers compare rates. Closes in just 19 days on average. Has helped over 130,000 customers and processed over $335 million in loans.

America's Money Source
Read Author Review

Provides a free mortgage calculator to estimate your monthly payments. Has an online interest rate comparison table to help customers. Website has a helpful blog to answer general questions.

Equity Prime Mortgage
Read Author Review

Offers down payment assistance and energy-efficient mortgages. Quickly processes preapproval applications. Provides a helpful smartphone app with a mortgage calculator.

Florida Home Funding
Read Author Review

Offers several different loan options. Provides fast closing times. Available evenings and weekends to accommodate any customer's schedule.

Streamline Mortgage Solutions
Read Author Review

Offers FHA, conventional loans and VA loans for active military and veterans. Applicants need at least a 620 credit score, a minimum 3% down payment and a maximum debt-to-income ratio of 49.9%. Provides FHA refinancing.

Waterstone Mortgage Orlando
Read Author Review

Offers a specialty Community Heroes loan program for police, firefighters, EMTs, paramedics and teachers. Provides a specialty loan for borrowers looking to build their new homes.

Real estate trends in Orlando, FL
According to the Orlando Sentinel, home prices in the metro area have started falling for the first time since 2012. Average prices dropped $5,000 to $255,000 recently because of a surplus number of homes on the market, making this a buyer's market.
| Location | Median home price |
| --- | --- |
| Southeast Orlando | $314,200 |
| Doctor Phillips | $648, 207 |
| Parramore | $401,144 |
| Princeton | $216,969 |
| Ventura | $98,200 |
Current mortgage rates in Orlando
Interest rates for home loans vary, so the first step to finding out how much house you can afford is looking up current mortgage rates in Orlando. Enter this information into a mortgage calculator to discover how much you can afford in Florida. Have other info ready as well, such as your income, down payment and desired loan term.
Finding an Orlando mortgage
Floridians use a variety of mortgage loans, but many factors influence what type of mortgage you need. We picked some areas around Orlando and matched them with suitable mortgage programs so you can get an idea of what loans are typically used.
Rowena Gardens: This neighborhood is a good match for fitness enthusiasts and families with children in school. Rowena Gardens is also known for its abundance of bars, restaurants, coffee shops and parks. With median home values near $452,000, many residents opt for 30-year conventional loans.
Winter Springs: Residents enjoy this area's excellent public schools, cheap housing, low crime rate and nightlife. Its median home value is just $227,200, so young professionals and first-time homebuyers looking to live here should consider FHA loans.
Rose Isle: This area has a great nightlife while still being a good fit for families. It has many bars, restaurants, coffee shops and a great school district. With median home values around $547,000, a jumbo loan might be necessary to buy here.
Federal mortgage requirements in Orlando, FL
Federal loan limits change over time, but most Orlando neighborhoods have low enough home prices that buyers can qualify for conforming loans. Residents in more affordable areas can meet the lower FHA loan maximum. To qualify for these loans, applicants should have at least decent credit scores (650 and up) and moderate debt-to-income ratios.
Choosing a mortgage company in Orlando, FL
Choosing a mortgage lender is one of the most crucial decisions you'll make as you search for a home loan. It's essential to find a lender that's right for your financial situation. Look for a mortgage company in Orlando that has:
Low interest rates
Good loan terms
Acceptable credit requirements
Positive customer reviews
Suitable availability, including nights and weekends if you can't take off work
Special programs or incentives, especially if you are a first-time homebuyer or veteran
Once you've found several suitable mortgage lenders in Orlando, get preapproved to compare their offers. While a low mortgage rate is important, there are other factors worth considering. Once you've chosen a lender, you can start looking for a new home in earnest.
Orlando home loan FAQ
Can you put an offer in for a house without a mortgage in Orlando?

Yes, you can technically submit an offer on a house without being approved for a mortgage, but it's a contingent offer that still has to be approved by a mortgage lender. We recommend getting preapproved for a more convenient homebuying experience.

What is the mortgage rate in Florida?

Florida mortgage rates fluctuate periodically, so it's best to look up rates whenever you're ready to buy. We recommend the mortgage rate tool from the Consumer Finance Protection Bureau.

How quickly can you get a mortgage offer in Orlando?

You can get a mortgage offer in as little as a few days, but most take a couple of weeks, depending on your debts, assets, credit score and employment.
Thank you, you have successfully subscribed to our newsletter!
Orlando mortgage company information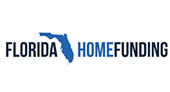 Florida Home Funding claims to offer some of the lowest mortgage rates in Orlando. It also closes on property sales in as few as 14 days. Applicants must have a credit score of at least 620 for most loans but only 580 for FHA loans. The company can also fold closing costs into your monthly payments if you don't have the money upfront and don't mind adding a little more to your mortgage rate.
Address: 390 N. Orange Ave., Ste. 2125, Orlando, FL 32801
Phone: (407) 704-8729
Hours: M - F: 8:30am - 9pm; Sat - Sun: 9am - 7pm
Website: flhomefunding.com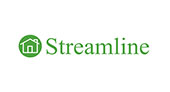 StreamLine Florida offers conventional loans with no upfront fees and a range of options for down payments. All you need to qualify is a 620 credit score, a minimum 3% down payment and a maximum 49.9% debt-to-income ratio. It also offers VA loans for service members, veterans and eligible surviving family members. It provides FHA refinancing, which gives you an even lower monthly payment without a new appraisal.
Address: 1310 E. Robinson St., Orlando, FL 32801
Phone: (407) 898-4477
Hours: M - Sun: 8:30am - 8:30pm
Website: streamlineflorida.com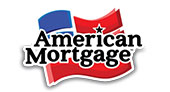 American Mortgage Loan Services has served more than 130,000 people and processed over $335 million in loans. It also provides free quotes to get homebuyers and refinancers started. American Mortgage Loan Services' closing average is 19 days.
Address: 617 E. Colonial Drive, Ste. A, Orlando, FL 32803
Phone: (407) 331-4700
Hours: M - Sat: 9am - 9pm; Sun: 9am - 7pm
Website: approvedamerican.com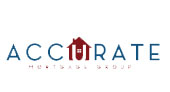 Accurate Mortgage Group gives $2,000 towards closing costs to customers with FICO scores higher than 660 and a loan amount of more than $180,000. The company doesn't charge underwriting fees, origination fees or processing fees. It offers five different loan options: FHA, conventional, USDA, VA and jumbo mortgages.
Address: 7901 Kingspointe Parkway, Ste. 21, Orlando, FL 32819
Phone: (407) 856-5622
Hours: M - F: 9am - 6pm
Website: amglenders.com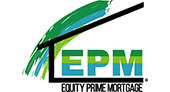 Equity Prime mortgage makes borrowing convenient with 100% FHA financing available through city and state bond programs and mortgage credit certificates. It also has an app that lets you calculate payments, get preapproved and scan and download any application documents.
Address: 2290 Lucien Way, Maitland, FL 32751
Phone: (407) 455-6800
Hours: M - F: 8am - 6pm
Website: equityprimeorlando.com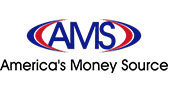 America's Money Source offers a mortgage calculator to show customers how much house they can afford. The company also provides an interest rate comparison table where customers can choose different percentage increments to fine-tune their mortgage shopping.
Address: 2306 Curry Ford Road, Orlando, FL 32806
Phone: (407) 898-7559
Hours: M - F: 9:30am - 6:30pm
Website: americasmoneysource.com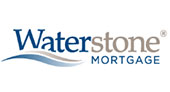 Waterstone Mortgage offers a Community Heroes for police officers, firefighters, teachers, emergency medical technicians and paramedics. This loan's terms include a 1% down payment and a 5/1 or 7/1 adjustable rate. The company also offers a Single Loan Close Construction Program for people building their new homes. This loan includes a 5% down payment and hassle-free drawing process for builders.
Address: 2699 Lee Road, Ste. 600, Winter Park, FL 32789
Phone: (407) 644-0870
Hours: M - F: 8:30am - 5:30pm
Website: waterstonemortgage.com
You're signed up
We'll start sending you the news you need delivered straight to you. We value your privacy. Unsubscribe easily.