Find the Best Mortgage Lenders in Houston, TX

Top 16 Houston Mortgage Companies

Accredited Partner

Quicken Loans
Read 5,293 Reviews

Conventional mortgages and FHA, VA and jumbo loans. Refinancing options available to lower payments, change terms or take cash out. Fast online application through RocketMortgage. 3% to 6% closing costs. 90-day locked rates.

Learn More

Accredited Partner

First Internet Bank
Read 346 Reviews

Online full-service bank. Personal and business products. Fixed, ARM, jumbo, FHA, VA and home equity mortgages. No physical branches. Mobile banking through app. Free ATM card with most accounts.

Get a Quote

Call Now Toll Free

(855) 767-2424

Accredited Partner

AmeriSave Mortgage
Read 3,755 Reviews

Offers affordable mortgages and an easy online approval process. Custom quotes with no obligations, commitments or hidden fees. Provides conventional, jumbo, FHA, VA and USDA loans. No application or origination fees.

Learn More

Accredited Partner

Rocket Mortgage
Read 206 Reviews

Online mortgage company. Provides multiple mortgage options and refinancing programs. Part of the Quicken Loans family. 24/7 online services. No in-person assistance. Connects you with home loan experts.

Learn More

Accredited Partner

Mr. Cooper
Read 9,596 Reviews

Provides new home loans and mortgage refinancing. Offers competitive interest rates. Award-winning mobile app. Online loan tracking. Guarantees closing date or the company makes your first mortgage payment. Rewards program.

Accredited Partner

North American Savings Bank
Read 81 Reviews

Offers mortgages, refinancing, emergency loans and more. Special services for veterans. Multiple locations across the Kansas City, Missouri, area. Limited nationwide services online. Online mortgage rate calculator.

Learn More

Call Now Toll Free

(844) 489-1676

Accredited Partner

ClearPath Lending
Read 1,029 Reviews

Nationwide mortgage lender based in California. Offers VA, FHA, conventional and jumbo loans in almost every state. Specializes in fixed-rate and adjustable-rate loans and guarantees low prices. Pre-qualifications in 15 minutes.

Accredited Partner

Vanderbilt Mortgage
Read 2,073 Reviews

Provides mortgage financing for manufactured, mobile and modular homes. Mortgages include conventional, FHA, biweekly and land loans. Programs for low credit scores. Closing fees usually from 3% to 5%. Online mortgage calculator.

BOK Financial Mortgage
Read 1,710 Reviews

Offers home loans, mortgage refinancing and home equity loans with competitive rates and flexible plans. Online application. Prioritizes one-on-one customer support. Diverse mortgage products. Lenient down payment requirements.

Hometrust Mortgage
Read Author Review

Provides in-house processing, underwriting and closing. Has online tools to calculate payments and interest. Offers conventional, FHA, VA, USDA, jumbo, renovation and down payment assistance loans.

Main Street Mortgage Company
Read Author Review

Provides jumbo, conventional, home equity, self-employed and retirement loans for home purchases. Free rate quote. Offers fixed or variable rates.

Noble Mortgage & Investments
Read Author Review

Funds mortgages residential or commercial properties. Provides hard-money or conventional loans. Offers pre-approvals within two days. Processes loans in 10 to 45 days.

PrimeLending Houston
Read Author Review

Loan experts providing fixed or adjustable-rate mortgages. Offers refinancing or renovating loans. Options include VA, FHA, jumbo, USDA or conventional loans.

Rock Mortgage
Read Author Review

Provides in-house processing, underwriting, closing and funding. Pre-qualifies borrowers with no credit check. Offers multiple loan options, including FHA, VA, HARP 2.0, home equity and more.

Secure Mortgage Company
Read Author Review

Provides a full suite of loan products for homebuyers and those looking to refinance. Lets customers use a secure online application. Offers FHA, USDA and conventional loans.

Sente Mortgage Houston
Read Author Review

Funds residential or commercial mortgages. Provides fixed or adjustable rates. Offers VA, USDA, FHA, conventional and jumbo loans. Gives options for new home purchases and refinancing.

Choosing a mortgage lender in Houston, TX
To choose the right mortgage lender in Houston, you have to compare the details of each company carefully. For example, some borrowers prefer to work with national companies who operate exclusively online, while others prefer to speak with a local loan officer in person. Each option has different levels of customer service, so decide which works best for you.
As you dig deeper into the company's offerings, read reviews from former customers and ask your friends, family members and real estate agent for their recommendations. Always request free quotes to compare mortgage rates. Be sure to ask plenty of questions during your evaluation to ensure you understand the process and are happy with the mortgage company. Always verify that the mortgage company is licensed in Texas before you sign any documents.
Choosing a Houston home loan
The most common mortgage loan in Houston is a 30-year fixed-rate conventional mortgage. The second most common is a 15-year mortgage. Depending on the neighborhood you select and your personal profile, you may also be eligible for an FHA, VA, jumbo or USDA loan.
Houston mortgage rates and trends
With plenty of affordable homes, Houston's housing market is trending towards a buyers' market. A home mortgage is a good investment for those moving to Houston or looking to purchase a residence in the near future. You can use our mortgage calculator to determine how much house you can afford, but be sure to factor in any debts you may have when evaluating how high a mortgage payment you can afford.
Houston home loan FAQ
What credit score do you need to get a mortgage in Houston?

To qualify for most major mortgage loans, you need a credit score of at least 620. Some companies offer home loans for Houston residents with credit scores as low as 500, but these may come with higher interest rates and hefty down payments.

What is the average mortgage payment in Houston?

The average monthly mortgage payment in Houston is $1,375.
Thank you, you have successfully subscribed to our newsletter!
Houston mortgage company information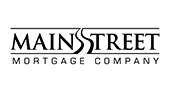 Main Street Mortgage Company is a full-service mortgage bank that offers processing, underwriting and funding for new home purchases and home refinancing. The company offers a wide variety of loan products, including options for those who are self-employed or retired. Jumbo and conventional loans are available as well as funding for new construction and lot purchases.
Address: 3334 Richmond Ave., Ste. 207, Houston, TX 77098
Phone: (713) 528-1245
Hours: M - F: 8:30am - 5:30pm
Website: texasmainstreet.com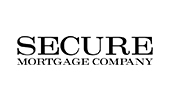 Secure Mortgage Company is a local mortgage broker. Its loan options include FHA, VA, conventional, USDA, home equity and first-time homebuyer programs. You can check its online learning center for educational resources. The company also offers secure online applications.
Address: 2500 W. Loop St., Ste. 250, Houston, TX 77027
Phone: (713­) 355-9955
Hours: M - F: 9am - 5pm
Website: securemortgagecompany.com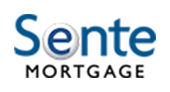 Sente Mortgage is a local Texas brokerage that provides mortgage assistance to residential and commercial customers. Its loan products include VA and USDA loans as well as more conventional options. Whether you're purchasing your first home or refinancing your existing mortgage, Sente Mortgage can help you find the right lender for your needs.
Address: 9235 Katy Freeway, Ste. 360, Houston, TX 77024
Phone: (281) 657-0472
Hours: M - F: 8:30am - 5pm
Website: sentemortgage.com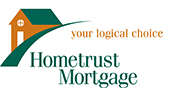 Hometrust Mortgage is a mortgage bank that handles the full lending process in-house from start to finish. This lender helps with most popular loan products, including FHA, VA, USDA and renovation loans. Hometrust Mortgage funds jumbo and conforming loans, depending on the value of your home. Ask about the company's down payment assistance programs to save on your final closing costs.
Address: 5353 W. Alabama St., Ste. 500, Houston, TX 77056; Multiple locations
Phone: (713) 369-4000
Hours: M - F: 9am - 5pm
Website: hometrust.mymortgage-online.com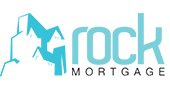 Rock Mortgage is a mortgage lender with an in-house team of loan officers and underwriters that manage your loan through every step of the homebuying or refinancing process. Its mortgage catalog includes a variety of loan products, which means the company has a mortgage that's right for your home whether you're taking out your home equity or purchasing your first house. You can also pre-qualify with no credit check.
Address: 14511 Old Katy Road, Ste. 380, Houston, TX 77079
Phone: (832) 230-3067
Hours: M - F: 8am - 5pm
Website: rockmortgagehouston.com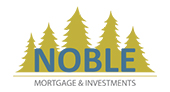 Noble Mortgage & Investments is a mortgage lender that provides hard money loans for renovations or conventional home loans for homebuyers or refinancers. Get pre-approval in as little as two days. Loan processing takes 10 or more days for hard cash or up to 45 days for conventional lending. Noble Mortgage & Investments finance residential and commercial properties.
Address: 11111 Katy Freeway, Ste. 425, Houston, TX 77079; Multiple locations
Phone: (713) 364-0711
Hours: M - F: 9am - 5pm
Website: noblemortgage.com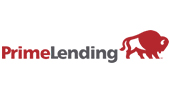 PrimeLending offers mortgage loans whether you're purchasing a new home, refinancing your existing loan or renovating a property. The lender handles most loan types, including jumbo, conventional, FHA, VA and USDA loans. Visit one of its local branches for more information.
Address: 16055 Space Center Blvd., Ste. 250, Houston, TX 77062
Phone: (281) 990-8100
Hours: M - F: 8:30am - 5pm
Website: primelending.com
You're signed up
We'll start sending you the news you need delivered straight to you. We value your privacy. Unsubscribe easily.