Find the Best Mortgage Lenders in Dallas, TX

Top 16 Dallas Mortgage Lender Companies

AUTHORIZED PARTNER

Rocket Mortgage
Read 375 Reviews

Online mortgage company available in all 50 states. Provides multiple mortgage options and refinancing programs. Part of the Quicken Loans family. 24/7 online services and learning center. No in-person assistance.

View Rates

AUTHORIZED PARTNER

AmeriSave Mortgage
Read 4,052 Reviews

Offers home loans with an easy online approval process. Custom quotes with no obligations to purchase or refinance. Provides conventional, jumbo, FHA, VA and USDA loans. No origination fees.

View Rates

AUTHORIZED PARTNER

Quicken Loans
Read 5,533 Reviews

Offers conventional mortgages and FHA, VA and jumbo loans. Refinancing options available to lower payments, change terms or take cash out. Fast online application through Rocket Mortgage. Closing costs of 3% to 6%.

View Rates

Call Now Toll Free

(800) 940-2133

AUTHORIZED PARTNER

First Internet Bank
Read 349 Reviews

Online full-service bank. Personal and business products. Fixed, ARM, jumbo, FHA, VA and home equity mortgages. No physical branches. Mobile banking through app. Free ATM card with most accounts.

Get a Quote

Call Now Toll Free

(855) 767-2424

AUTHORIZED PARTNER

Mr. Cooper
Read 9,724 Reviews

Provides new home loans and mortgage refinancing. Offers competitive interest rates. Award-winning mobile app. Online loan tracking. Guarantees closing date or the company makes your first mortgage payment. Rewards program.

North American Savings Bank
Read 189 Reviews

Offers mortgages, refinancing, emergency loans and more. Special services for veterans. Multiple locations across the Kansas City, Missouri, area. Online services available nationwide. Online mortgage rate calculator.

AUTHORIZED PARTNER

ClearPath Lending
Read 1,092 Reviews

Nationwide mortgage lender based in California. Offers VA, FHA, conventional and jumbo loans in almost every state. Specializes in fixed-rate and adjustable-rate loans and guarantees low prices. Prequalifications in 15 minutes.

AUTHORIZED PARTNER

Vanderbilt Mortgage
Read 2,121 Reviews

Provides mortgage financing for manufactured, mobile and modular homes. Mortgages include conventional, FHA, biweekly and land loans. Programs for low credit scores. Closing fees usually from 3% to 5%. Online mortgage calculator.

BOK Financial Mortgage
Read 1,710 Reviews

Offers home loans, mortgage refinancing and home equity loans with competitive rates and flexible plans. Online application. Prioritizes one-on-one customer support. Diverse mortgage products. Lenient down payment requirements.

First United Mortgage Group
Read Author Review

Maintains in-house underwriting, processing, closing and funding departments to make the loan approval process faster and easier. Backed by nearly $5.5 billion in assets for more reliable services and mortgages.

Highlands Residential Mortgage
Read Author Review

Offers a free online homebuyer's guide. Provides buying and refinancing programs. Helps you find the right loan for your situation and home purchase.

Southwest Funding
Read Author Review

Offers a five-step buying or refinancing process to make things straightforward and simple. More than 20 years of experience lending billions to homeowners across the nation.

Supreme Lending
Read Author Review

Provides access to superior technologies — such as advanced processing software and automated underwriting systems — that find lower rates. Holds multiple industry awards.

The Hargrave Group
Read Author Review

Offers more than 30 programs to fit a wide variety of long- and short-term needs. Provides customers with a comprehensive loan analysis and access to lower rates and fees than other companies.

The Tuttle Group
Read Author Review

Focuses on providing customers with the best deals and interest rates. Aligns customers' long-term financial goals with their home buying options. Dedicated to 100% transparency.

Winning with Wade
Read Author Review

Maintains more than $400 million in company's servicing portfolio. Provides support and personalized service to customers in the Dallas-Fort Worth area. Comprehensive website includes mortgage tips and helpful blogs.

Current mortgage trends in Dallas, TX
With a growing population and a robust local economy, Dallas is a great place to invest in real estate. As a result, home prices and mortgage rates from mortgage companies here only continue to increase.
The median value of homes in Dallas is $186,760, and more than half of the area's homes sell for between $66,001 and $263,000, according to NeighborhoodScout. The value of homes in the most affordable areas, which include Southeast Dallas, Duncanville and Southern Dallas, increased at the highest rate — between 10% and 12% in the last year. A mortgage from our listed Dallas mortgage companies helps make this dream a reality, offering an attainable way to invest in the growing housing market.
Median home prices in Dallas neighborhoods
| Dallas area | Median home price |
| --- | --- |
| Bluffview | $489,000 |
| M Streets | $389,900 |
| Oak Lawn | $291,000 |
| Mesquite | $188,000 |
| Plano | $349,000 |
Finding a Dallas mortgage loan
Dallas companies offer multiple types of mortgage loans. For most Dallas residents, a 30-year fixed loan is the most common option because it offers greater flexibility and lower average mortgage payments. They're also usually easier to get approved for than a 15-year loan.
If you have less-than-ideal credit or are a first-time homebuyer, an FHA loan in Texas is an excellent option because of its low down payment requirements and easier approval process. However, because Dallas also has many high-end neighborhoods that cost well above federal limits for loans, jumbo loans may be necessary.
When deciding which loan works best, make sure you study different neighborhoods. Where you move dictates the cost to purchase a home and the type of mortgage that fits best.
Timberbrook: With exceptional public schools, a beautiful layout and clean planning, Timberbrook is a great place for families in Dallas. Homes in Timberbrook average $302,000, which makes it a great place to get a return on investment.
Bishop Arts District: Southwest of Downtown, this neighborhood has fun art galleries, fairs, boutiques and more, making it an excellent place for young couples or millennials looking to buy their first home. The median home purchase is $150,839, meaning FHA or 30-year loans work well here.
Lakewood: For well-off families, Lakewood is a beautiful neighborhood that's close to nature and has award-winning schools. With a price point averaging around $968,000, a jumbo or even a super-jumbo loan may be necessary for Lakewood homeowners.
Hollywood Heights: If you want the benefit of Lakewood school district with more affordable houses, Hollywood Heights is the place to be. Homes here average at $480,000, meaning a nonconforming loan may be needed, but it is still much more affordable than Lakewood with the same benefits.
Red Oak: Only 20 minutes south of Dallas, Red Oak is a great place to raise a family outside of the city, so families who want more space should look into this neighborhood. And because it qualifies for USDA home loans in Texas, its $230,700 price point makes it even more affordable.
Choosing a mortgage lender company in Dallas, TX
It's important to compare multiple Texas mortgage companies to find your best rates, whether you're looking for refinance rates, cash-out refinance rates, a home equity line of credit or simply the best mortgage rates in Texas.
Once you get a general idea of the terms of your loan from each company, make sure to read the fine print to see which offer is the best. Pay special attention to the requirements, fees and costs beyond principal and interest payments.
It's also crucial you understand if the company you're working with is a lender, broker, banker or something else. You can also check to make sure if the company is certified through the Nationwide Multistate Licensing System.
Dallas mortgage FAQs
What credit score do you need to get a mortgage in Dallas?

This depends on the type of loan you receive. Conventional loans typically require a minimum 620 credit score, while bad credit home loans Texas — like FHA loans — can be approved with a 500 credit score.

How long does it take to get approved for a mortgage loan in Dallas?

The pre-approval process is typically very short and sometimes takes as little as one hour. All it requires is plugging your information into the company's system, meaning the longest part of the process can just be collecting the required information.
Thank you, you have successfully subscribed to our newsletter!
Dallas mortgage company information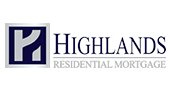 Highlands Residential Mortgage focuses on providing the best mortgage options to customers in all situations. Highlands Residential Mortgage offers buying and refinancing programs plus a free online homebuyer's guide so customers can answer their own questions before committing to a company.
Address: 12001 N. Central Expressway, Ste. 750, Dallas, TX 75243
Phone: (469) 402-1200
Hours: M - F: 8:30am - 5pm
Website: highlandsmortgage.com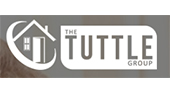 The Tuttle Group focuses on getting customers the best deal — not just in terms of interest rates, but in the whole buying process. Its team works with clients to align long-term goals with their home loan options, offering resources like Realtor Coffee Talk and credit score help to find a customer's best solution. The company is dedicated to 100% transparency in all transactions.
Address: 14900 Landmark Blvd., Ste. 600, Dallas, TX 75254
Phone: (469) 319-0660
Hours: M - F: 8:30am - 6pm
Website: thetuttlegroup.com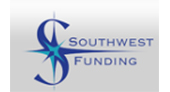 Southwest Funding has lent billions of dollars to homeowners through its 80 branch locations over more than 20 years. Its buying or refinancing process is simple and straightforward, broken down into just five steps. The company's motto is Home Loans Done Right, which means on time, on budget and on par with customer expectations.
Address: 13150 Coit Road, Ste. 100, Dallas, TX 75240
Phone: (877) 878-8989
Hours: M - F: 8:30am - 5:30pm
Website: southwestfunding.com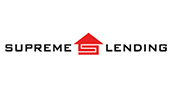 Supreme Lending is a mortgage originator, which leads to lower interest rates and closing costs and faster turnaround times for customers. Its team can find and secure the best mortgage solutions using advanced technologies. Supreme Lending has won multiple industry awards and is considered one of the Top 100 Mortgage Companies since 2011.
Address: 14801 Quorum Drive, Ste. 300, Dallas, TX 75254; Multiple locations
Phone: (877) 350-5225
Hours: M - F: 8:30am - 5:30pm
Website: supremelending.com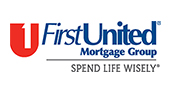 First United Mortgage Group has more than 70 banking institutions in Texas and Oklahoma and over 100 years of experience. The company is backed by nearly $5.5 billion in assets. And with in-house underwriting, processing, closing and funding departments, the loan approval process is faster and easier. Customers can even start their mortgage process online.
Address: 8750 N. Central Expressway, Ste. 930, Dallas, TX 75231
Phone: (580) 634-6426
Hours: M - F: 8am - 5pm
Website: dallas.firstunitedteam.com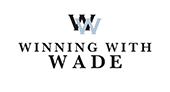 Wade Betz and his team have ample experience in Dallas and more than $400 million in their servicing portfolio. The business is a member of the Guardian Mortgage lending network and has more than 50 years of reliable business behind it. Winning with Wade offers support and personalized service to customers in the Dallas Fort-Worth area to help them find their best mortgage options.
Address: 5910 N. Central Expressway, Ste. 725, Dallas, TX 75206
Phone: (469) 906-2522
Hours: M - F: 8am - 5pm
Website: winningwithwade.com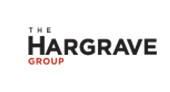 The Hargrave Group guarantees on-time closings, long-term support post-closing and the highest level of customer service. Its team offers customers a comprehensive loan analysis and access to the lowest rates and smallest fees in the Dallas market. Hargrave Group is committed to providing customers a quick and transparent process.
Address: 5838 Live Oak St., Dallas, TX 75214
Phone: (469) 320-2414
Hours: M - Sat: 8:30am - 7pm
Website: thehargravegroup.com
You're signed up
We'll start sending you the news you need delivered straight to you. We value your privacy. Unsubscribe easily.