Best Extended Car Warranty Companies of 2022
Use our guide to choose the best car warranty company for you by comparing coverage options, contract lengths, service fees, reviews and complaints. Our research team vetted 35 extended warranty providers that are rated by more than 22,597 customers. Read our methodology to learn how we chose our top picks.
Are extended car warranties worth it?

Vehicle mechanical failures are expensive and inconvenient. If you rely on your car to get yourself to work or your kids to school, an extended car warranty can make it easier to quickly take care of a breakdown — especially if you don't have a rainy day fund set aside to pay for it.
Methodology

To select our top picks, we compared extended warranty companies on recent ratings, verified reviews, availability of coverage and other factors. Read our full methodology below for more on how we picked the best. Sources
Why trust ConsumerAffairs?

3,524,584 reviews on ConsumerAffairs are verified.
We require contact information to ensure our reviewers are real.
We use intelligent software that helps us maintain the integrity of reviews.
Our moderators read all reviews to verify quality and helpfulness.
Our top extended car warranty picks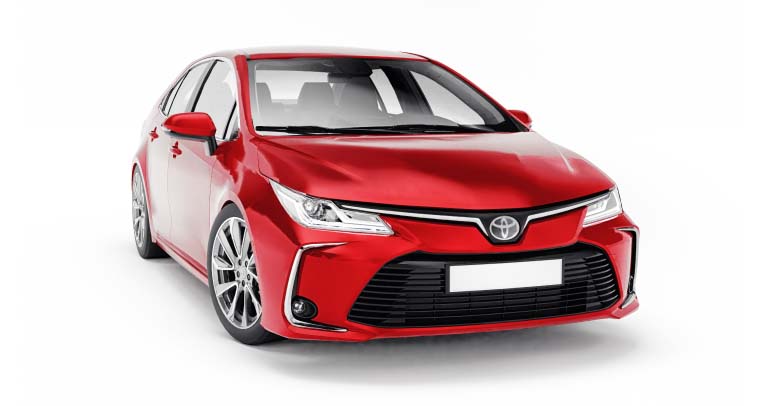 The right extended warranty for you depends on what kind of coverage you want and how long you need it. Some providers, like CARCHEX, offer coverage up to 10 years. Others, like olive and Toco Warranty, have pay-as-you-go plans without a long-term commitment.
California residents have the fewest options for repair protection. American First Auto Protect is one of our picks that offer plans in the Golden State. Keep reading to find the best car warranty plan for you — keep in mind, though, that not all vehicles will qualify for all plans.
Compare top extended car warranty reviews

Showing all Brands

Loading brands...

Our top pick overall

Endurance Auto Warranty

4.3

7,829 reviews

Direct administrator and obligor for most types of plans. Covers vehicles up to 20 years old and with up to 200,000 miles. Waiting period is 30 days and 1,000 miles. Offers 30-day refund guarantee. Not available in California.

Get Pricing

Call

(855) 329-7711

Learn why it's a top pick

Endurance offers six auto warranty plans, and most are directly administered by the company. It's a good option for used cars with higher mileage, which can sometimes be challenging to find coverage for from other warranty providers.

All Endurance warranty plans come with a year of Elite Benefits, including roadside assistance, key fob replacement, coverage for repair or replacement of up to two tires and a collision discount. Check out the Select Premier plan for high-mileage vehicles, the Superior plan for comprehensive stated-component coverage and the Supreme plan for exclusionary coverage.

Highlights

Direct provider
30-day money-back guarantee
Online learning center
Multiple types of discounts
Free year of Endurance Elite Benefits

What reviewers say: Five-star reviews frequently highlight helpful reps, good value and comprehensive coverage. Some negative reviews indicate misunderstandings about what was covered under a specific warranty plan.

"The plan was extremely reasonable and affordable. It's less than $125 per month. I have a BMW so my premiums typically range way more than that. The military discount made things even sweeter and took my decision over the top," a reviewer in South Carolina said.

"I canceled my other policy because Endurance covered more, and it was the most affordable," a reviewer in Ohio said. Another reviewer said their coverage "came to about $1,000 a year."

Protect My Car

4.2

3,632 reviews

Offers plans for cars up to 10 years old with up to 125,000 miles. $100 to $200 deductibles. Terms from 36 to 48 months. Discounts for military members and students. Waiting period is 30 days or 1,000 miles.

Get Pricing

Call

(609) 401-2762

Our pick for no waiting period

olive

4.5

344 reviews

Accepts cars up to 10 years old with up to 140,000 miles. Offers three plans with flexible deductibles and fixed monthly pricing. No waiting period or yearly mileage restrictions up to 185,000 miles. Available nationwide.

Get Pricing

Call

(646) 760-8217

Learn why it's a top pick

Unlike many companies, olive does not have a waiting period for coverage. It's a good pick for car owners who want to manage their policy entirely online. You can file claims online or over the phone, and you can schedule repairs though RepairPal.

Most plans cost $30 to $80 per month, with various deductible options. Complete Care, olive's exclusionary plan, is its most popular. olive also has Powertrain Plus and Powertrain plans.

Highlights

No waiting period
Price-lock guarantee
Transferable plans
MBI available in California
Online policy management

What reviewers say: olive's warranty information is straightforward and simple to understand. "I like the idea that I can stop the coverage at any time," a reviewer in Missouri said.

"With Olive, I'd make monthly payments of $126 for a $250 deductible, which works out better," a reviewer in Minnesota said. On the other hand, a few say that the claims department can take a little while to call back.

"What I really liked about it is it wasn't one of those warranties that's like, 'Well, you got to go six years, 185,000 miles. It's going to cost you $4,800.' And with this particular one, it was like, 'Look, we will warranty your truck up to 185,000 miles, but it'll only be three years,'" an olive customer told us via phone survey.

Our for high mileage vehicles

CarShield

4.4

5,699 reviews

Markets warranty plans for cars and motorcycles backed by American Auto Shield. Coverage, deductibles and payments vary by vehicle age and mileage. Contracts are transferable and come with a 30-day return policy.

Get Pricing

Call

(800) 355-5671

Learn why it's a top pick

CarShield has comprehensive coverage options, wide availability and great reviews. It also has flexible monthly payment plans, and you can transfer most contracts. CarShield covers cars with up to 300,000 miles, one of the highest limits among extended auto warranty companies.

CarShield's best coverage includes everything from engine and transmission to the factory audio system and GPS. You can choose from Diamond exclusionary coverage, Platinum comprehensive coverage, Gold powertrain-plus coverage, Silver powertrain coverage and Aluminum specialty coverage. There is also a plan for motorcycles and ATVs.

CarShield's plans are administered by American Auto Shield. Most contracts come with 24/7 roadside assistance, and some include rental car reimbursement.

Highlights

Low or no deductible
Choose your mechanic
Roadside assistance and rental car reimbursement
30-day money-back guarantee
CarShield app

What reviewers say: Happy customers recommend CarShield for the helpful service and great customer support. A reviewer in Oklahoma said their plan saved them "at least $300" when a water pump gave out. "I recommend CarShield for anyone with an older car. It sure helps save money."

As with most car warranty companies, CarShield has received a few complaints from people who had claims denied after a breakdown. This is why it's so important to understand your coverage before you sign up.

"They covered my air conditioning compressor in full on my 2010 Cadillac, which could have ran me $1,500 to $2,000," a reviewer in Illinois said, adding that "it was very seamless after my mechanic called their office. I would definitely recommend to all people out there, especially if you don't have a lot in [your] savings account."

Our pick for tire and wheel coverage

Uproar.car

4.8

177 reviews

Provides comprehensive coverage with monthly plans starting at $14.99 a month. Instant online quote and purchase. Contract freedom lets you cancel anytime. Member benefits include $1,760 in discounts, car maintenance and more.

Get Pricing

Call

(833) 500-2345

Learn why it's a top pick

Uproar.car plans are available for low- and high-mileage vehicles, with coverage for up to 1,975 components. Costs start between $15 and $30 per month, depending on the level of coverage you want.

All plans come with an Uproar.car membership, which includes roadside assistance, a concierge service for finding and scheduling repairs, app access, road trip protection and rental car reimbursement. It also includes discounts on dining, shopping, travel and car maintenance.

Uproar.car also offers two tire and wheel coverage plans. Starting at $10 a month, these plans cover tire and wheel repair and replacement and road hazard damage.

Highlights

Same-day coverage
No down payment or long-term contract required
Includes membership benefits
Online claims
90-day money-back guarantee

What reviewers say: Uproar.car makes it simple to sign up, and reps help new customers pick the right plan. Plans are also reasonably priced. "I got the tire and wheel protection for my BMW, and I would recommend it to everyone who is looking for a reasonable tire warranty," a reviewer in Texas said.

"On the other hand, some of the companies offered a much longer term or a term as long as you own the car. … Uproar.car's term is only for three years or 36,000 miles," according to a reviewer in Illinois.

"I went with Uproar.car because of everything they cover and the price, and it was easy," another reviewer in Texas said. "My sense of security is lot higher because now I don't have to worry about if I break down or have to pay out of pocket for a tow."

Our pick for wide coverage selection

CARCHEX

4.1

3,615 reviews

Plans available for cars with up to 250,000 miles. Multiple plan options from different providers. Terms up to 10 years. Finance over six, 12, 18 or 24 months. Comes with a 30-day return policy.

Get Pricing

Call

(866) 254-0172

Learn why it's a top pick

CARCHEX offers more coverage plans than our other top picks because it works with multiple warranty providers. It's a good pick for anyone who wants instant quotes online for up to 10 years of coverage.

Each plan — whether it's Bronze, Silver, Gold, Platinum or Titanium — offers term options that range from monthly to at least five years. If you're looking for comprehensive, exclusionary coverage, check out Titanium plans.

In addition to repair costs, plans cover 24/7 roadside assistance, gas delivery, towing, rental car coverage and trip interruption service. They also come with CARCHEX's "No-Haggle, Low Price, Everyday Guarantee." CARCHEX requires small down payments and lets you spread the remaining cost out over six to 24 months.

Highlights

Multiple plans at each level of coverage
Roadside assistance included
Transferable plans
$0 deductible option
Additional optional coverages

What reviewers say: Reviewers like that CARCHEX has helpful reps and reasonable rates. "The rep explained everything that he was supposed to and the questions that I had, so I went into CARCHEX with a clear understanding. It's supposed to be the best warranty, so that's what I got. If you get three repairs with the average being about $1,200, the policy is paid," a reviewer in Maryland said.

"I have a super expensive vehicle and if it breaks, that would be very expensive," a reviewer in Nevada told us. "Once I got the policy set up, CARCHEX's website to pay was user-friendly and it allowed me to set up extra options for those going through the process."

A reviewer in Arizona renewed for another four-year term: "I know the priceyness of some of these repairs, especially if you got a valve cover gasket that is leaking. … If I could get that covered under this warranty, it's peace of mind more than anything else."

1800Warranty.com

4.1

12 reviews

Offers month-to-month vehicle service contracts. Four plan levels with optional tire and wheel protection. Covers vehicles of model year 2000 and newer with mileage up to 200,000. Costs start at $39/month.

Learn More

Call

(888) 699-3692

Our pick for value

Concord Auto Protect

5.0

784 reviews

Direct provider of three tiers of coverage. Offers 0% interest payment programs and a 30-day refund policy. Available in all 50 states.

Get Pricing

Call

(877) 773-7775

Learn why it's a top pick

Concord Auto Protect offers three plans that come with direct support and a 100% satisfaction guarantee. Plans include roadside assistance. One potential downside is that the company doesn't offer an exclusionary (sometimes called "bumper-to-bumper") plan.

You can take your car into any repair facility, and Concord will pay for covered repairs directly over the phone — all you have to pay is the deductible (if applicable). There's no paperwork required to file a claim, and you can make as many claims as you want.

Highlights

$0 deductible option
Zero-interest payment programs
Direct support
Roadside assistance and rental car reimbursement
30-day money-back guarantee

What reviewers say: Concord is highly recommended by existing customers for its prices and customer support.

According to a reviewer in Idaho, Concord is "anywhere from $1,400 to $3,600 less expensive than others. … For the difference in price, with what appears near-identical terms, 30-day wait, $100 deductible, etc., I'll gamble."

"The price for the coverage I selected was very good. I was able to get bumper-to-bumper coverage for up to 150,000 miles. Could not get a better deal elsewhere," a reviewer in Nevada said.

Our pick for fast claims process

American First Auto Protect

4.2

54 reviews

Offers three coverage plans with customization options. Covers parts, services and roadside assistance. 14+ years of experience. Available across the U.S. 30-day money-back guarantee.

Get Pricing

Call

(877) 646-3363

Learn why it's a top pick

American First Auto Protect offers vehicle service contracts for cars made after the year 2000. All plans cover the engine, transmission, brake system and other major components. Each also comes with roadside assistance, out-of-gas service and towing.

Check out the Platinum plan for the most comprehensive coverage — it includes your steering system, suspension, seals, gaskets, GPS navigation and high-tech electronics. Silver plans are the most affordable, and Gold is for middle-of-the-road coverage.

Highlights

24/7 roadside assistance
Trip interruption benefits
Customizable plans
30-day money-back guarantee

What reviewers say: Reps are friendly and knowledgeable during the sign-up process. "I spoke with 11 different companies before American First. They were the most professional; they let me take my time with the decision and was the only company that offered me a veterans discount," a reviewer in New York said.

A reviewer in California went with American First Auto Protect for their 2015 Jeep Renegade: "It's very easy. I just go to the dealer if there's something wrong with my car that needs fixing and they let me know how much it is. I don't have to do anything else and my deductible is only $100."

"Once the claim was submitted, it was approved by American First Auto Protect within 20 minutes," another reviewer said.

A reviewer in North Carolina purchased a five-year Platinum warranty for a 14-year-old Chrysler Crossfire and "was pleasantly surprised by the friendliness, response, and professionalism of the staff involved. … I requested a couple of items not specifically mentioned to be added to the policy, and it was done immediately with an addendum and without argument. I can tell you I sleep very well now knowing these guys have my back."

Select Auto Protect

No limits to number of claims. No transfer fees, claims paperwork or waiting for reimbursements. Can use any ASE-certified mechanic. Accepts all makes and models. Must call for quote.

Get a Quote

Call

(860) 294-4947
Are extended car warranties worth it?
Having your car break down can be expensive and inconvenient. If you rely on your vehicle to drive to work or get your children to school, it's essential to take care of a breakdown quickly — even if you don't have a rainy day fund set aside to pay for it. Extended auto warranties help cover the cost of expensive repairs in these situations.
It's sometimes a good idea to purchase an extended car warranty that provides coverage for repairs and replacements beyond the initial manufacturer's warranty. If you plan to keep the car for a while and don't want to budget for repairs, it might make sense for you.
Extended auto warranties make sense for some used vehicles
They're often not worth it on a new car
They're also not worth it if you plan to sell soon and the plan isn't transferable
Extended car warranty questions
What is an extended car warranty?

An extended auto warranty, also known as a vehicle service contract, is coverage that kicks in after your car's manufacturer's warranty expires. Different providers offer varying levels and types of coverage, and it's important to understand any service requirements, mileage limitations, perks and exclusions attached to any extended auto warranty you're considering.

How long does a car warranty last?

A car manufacturer's warranty (OEM) usually lasts for 36,000 miles or three years. An extended car warranty kicks in after that and lasts for five to 10 years. However, mileage and year terms vary by provider.

How do I check if my car is under warranty?

There's a lot to keep up with as a car owner, so if you're not sure you're under warranty, check with your local dealership. You'll need your VIN and your mileage. If the dealership can't help you, you can pay for a CARFAX report.

What voids a car warranty?

Several conditions can lead to a voided warranty, so it's important to do your best to maintain your vehicle so you don't lose coverage. These conditions depend on the manufacturer and dealer but typically include reckless driving, poor maintenance, car modifications, salvage titles and fluids that aren't approved. Some companies also have depreciation clauses that can limit the payout from the provider depending on your mileage. Ask your dealer and warranty provider about the conditions for a voided warranty.

Can you get one at any time?

You can buy an extended warranty at the time of purchase or later on, though it might make the most sense to purchase this type of coverage just before your manufacturer's warranty expires. If you're buying a used car that's no longer under the manufacturer's warranty, you may want to buy a warranty at the time of purchase.

What's the difference between a car warranty and insurance?

While auto insurance pays for damages due to issues like collisions, natural disasters or theft, an extended warranty pays for repairs to essential auto parts (e.g., transmission, engine) after the manufacturer's warranty expires. Car insurance is also required in almost every state; extended warranties, on the other hand, provide optional coverage. For more information, read about the differences between car warranties and insurance.

What are the different types of car warranties?

Bumper-to-bumper coverage pays for repairs that are not related to wear-and-tear or routine maintenance issues, and powertrain warranties cover repairs to parts that power the vehicle, like the engine and transmission. Stated component coverage provides a list of parts covered — anything not listed is not covered.

Extended auto warranties can come from the manufacturer or from a third party. With a third-party extended warranty, it's possible you'll have to pay for repairs then be reimbursed by the company. Make sure you know which kind you're getting and that you're clear on its terms.

How can I avoid car warranty scams?

Telephone scammers abound these days, so it's best to be careful — one trusty rule of thumb is to avoid giving your personal information out to any number you haven't verified. If you receive a call from an unidentified number and hear a prerecorded message on the other end asking you to press a button, hang up.

Similarly, if you get a call from a number you don't recognize and the person asks a question like, "Can you hear me?" right off the bat, don't answer. Instead, hang up; this could be a robocaller trying to confirm your phone line is active for future calls. For more tips, read our article on avoiding car warranty scams.
How to find a reputable extended car warranty company
Extended auto warranty companies offer plans that can vary quite a bit in terms of coverage and other factors. It's important to know what to look for when choosing an extended warranty for your car.
Compare reviews: Look for patterns of rejected claims. Many 5-star reviews about vehicle service contract companies refer to the initial customer service. Friendly reps are a plus, but what you really care about is whether the plan is worth your money — look for positive reviews about easy payouts for repairs. As of publishing, Toco Warranty is the best-rated provider on our site.
Consider the waiting period: Many plans require you to wait up to 30 days and 1,000 miles before you can request service. This is intended to prevent car owners from getting repairs on preexisting conditions. However, for some drivers, it could take several months to put another thousand miles on the odometer. Check out Uproar.car or olive for same-day coverage.
Look for perks: Some companies offer extra bonuses alongside their extended warranty coverage, so ask about any additional benefits. These might include roadside assistance, trip interruption service, key fob replacement or discounts from retailers. If you're hesitant to make a big commitment, look for a company that lets you buy month-to-month coverage.
Read the fine print: Be sure you understand what is and isn't covered. Ask about any restrictions or conditions that might void your coverage. If you prefer having more control over the specifics of your coverage, look for a company that offers multiple plans or lets you customize your contract.

If you think you might want to sell your car before the warranty expires, make sure the company will let you transfer the coverage to the next owner — and ask if there's a fee. This could be a selling point to potential buyers. For more, here are the right questions to ask and tips to help you avoid car warranty scams.
| | | | | | | | | |
| --- | --- | --- | --- | --- | --- | --- | --- | --- |
| | Endurance Auto Warranty | olive | CARCHEX | CarShield | Toco Warranty | Concord Auto Protect | Uproar.car | American First Auto Protect |
| Rating | 4.3 | 4.5 | 4.0 | 4.4 | 4.8 | 4.9 | 4.8 | 4.2 |
| # of Reviews | 7,829 | 344 | 3,615 | 5,699 | 484 | 784 | 177 | 54 |
| Our pick for | Overall top pick | No waiting period | Coverage selection | High mileage vehicles | No down payment | Value | Tire and wheel coverage | Fast claims process |
| Available plans | 6 | 3 | 25 | 3 | 4 | 3 | 6 | 3 |
| Max Mileage | Up to 200,000 | 140,000 | 250,000 | 300,000 | 250,000 | 150,000 | 120,000 | 200,000 |
| Wait period | 30 to 60 days and 1,000 miles | None | 30 days and 1,000 miles | 30 days and 1,000 miles | 30 days and 1,000 miles | 30 days and 1,000 miles | None | Varies by contract |
| Availability | Most states (not California) | Most states (not Florida) | Nationwide | Most states (not California) | Most states (not Alaska, Missouri or Washington) | Nationwide | Most states (not Alaska, California, Florida, Missouri or Nebraska) | Nationwide |
| | More | More | More | More | More | More | More | More |
All information accurate as of time of publication.
How do car warranties work?
A car warranty is a contract between you and the warranty provider, often your dealership or manufacturer, to cover repairs within a specific period of time or mileage, typically three years or 60,000 miles. Eventually, the dealer's or manufacturer's car warranty expires.
Coverage for an extended auto warranty, also known as a vehicle service contract, usually begins when the manufacturer's warranty expires. If you're beyond the coverage period of your original warranty, extended auto warranty coverage can pay for repairs down the road — which can ease your mind significantly, especially if money is tight and you're not sure you could afford out-of-pocket payments for these fixes.
It's standard across the industry that extended auto warranties purchased separately from the factory warranty cannot be used until 30 days after purchase and until the vehicle has been driven 1,000 miles. This policy prevents people from buying a vehicle service contract only after a problem develops.
What does a car warranty cover?
Basic car warranties cover the most essential parts and systems that keep the car running. For example, if you have an engine, alternator or transmission failure, there's a high likelihood a full-coverage extended warranty covers the needed repairs. Many car warranties cover fuel pump replacement and airbag replacement as well. The most comprehensive car warranties cover all parts of the car except for wear-and-tear items that require regular replacement, like windshield wipers or tires.
Not all extended auto warranties cover the vehicle from bumper to bumper, so remember to choose a plan with the coverage you need — don't forget to read the fine print.
Types of extended car warranties
The two main types are manufacturer's warranties (also called "factory warranties" and original equipment manufacturer warranties, or OEMs) and after-market warranties sold by third-party vendors. The most common types of warranty plans fall into one of the following categories:
Ask your provider if there are any rules against performing maintenance work yourself. Keep track of all maintenance records and receipts.
Powertrain: A powertrain warranty covers components like your car's engine, transmission, axles, drive shafts, seals, gaskets and transfer case.
Drivetrain: This is similar to powertrain coverage, except a drivetrain warranty doesn't include your engine.
Wrap warranty: A wrap warranty covers what the powertrain warranty leaves out. You can combine a wrap warranty with a powertrain to supplement coverage (similar to bumper-to-bumper plans).
Bumper-to-bumper: A bumper-to-bumper warranty is also called an "exclusionary warranty," because it covers everything except for specific components listed in the contract. These warranties tend to be the most comprehensive, but they're also the most expensive.
Other than bumper-to-bumper warranties, most extended auto warranties are stated component warranties. In stated component warranties, the contract lists the components that are covered. Be sure you understand whether your agreement lists the covered or the excluded repairs.
What extended car warranties won't cover
It's important to keep in mind that extended auto warranties typically do not cover routine maintenance. Most plans also do not cover paint, your car's interior or issues that result from normal wear and tear. Warranties may or may not cover cooling systems and electronic components.
Damage from accidents
Damage caused by extreme weather
Cosmetic repairs
Routine maintenance
Liability and other insurance-related issues
Preexisting conditions
Manufacturer recalls
Wear-and-tear items (like brakes and windshield wipers)
Alterations or modifications
Interior or body panel damage
Regular maintenance
Extended car warranty costs
Total costs for an extended warranty are around $2,500. You can pay the entire cost upfront, but most people pay it off over a couple of years in monthly installments. Expect monthly payments to be around $100 until the plan is paid off.
For example, if you have a seven-year plan and you pay it in three years, you won't have to make payments for the next four years. Plans often require you to pay a deductible (typically between $75 and $250) for repairs.
Factors that impact the cost of your extended auto warranty
The best extended car warranty companies look at multiple factors, including your vehicle's make, model, condition and location, when quoting a price for coverage. Some of the most significant factors that affect the price of your extended auto warranty include:
Level of coverage: Bumper-to-bumper plans with comprehensive coverage cost the most, while basic warranties covering only the vital systems, such as powertrain and drivetrain warranties, are more affordable.
One-time and recurring fees: Ask about any recurring charges you may need to pay other than upfront fees and monthly premiums.
Additional charges or deductibles: Most car warranties require a deductible, though some companies offer zero-deductible policies. A typical deductible is $100 for a repair or replacement.
Maximum payout amount: Most extended auto warranties have a maximum payout, often around the total cash value of the car. Once you're quoted a price for your policy, consider if the cost is reasonable in relation to your liability limits.
Thank you, you have successfully subscribed to our newsletter!
Methodology
To find the best extended car warranty companies, we primarily considered recent verified customer reviews, coverage options and availability.
The ConsumerAffairs research team started with a list of 37 aftermarket warranty providers. To narrow it down, we first eliminated companies rated below 3.5 stars.
For our next step, we required companies to have a minimum 2:1 ratio of 5-star to 1-star reviews over the last year (Oct. 13, 2020, through Oct. 13, 2021). In total, we analyzed 6,504 reviews.
When making our financial selections, we gave preference to companies that offer multiple or customizable coverage plans plus nationwide availability.
Once we decided on our final picks, we dug a little deeper. The team analyzed keyword density for each of our top pick's 5-star reviews. We used this data to inform some of our recommendations.
For example, Concord Auto Protect is our pick for value because we noticed many of the happiest customers mention "price," "rate" or "cost." American First Auto Protect is our pick for fast claims because so many positive reviews mention "simple process," "very easy" and "customer service."
Compare top extended car warranty reviews

Preferred Warranties Inc.

4.9

117 reviews

Offers extended warranties for cars, motorcycles, boats, snowmobiles and RVs. Terms and conditions vary by state. Doesn't sell directly to consumers. Contact an authorized dealership for pricing.

Our pick for no down payment

Toco Warranty

4.9

484 reviews

Offers vehicle service contracts for cars up to 20 years old and with 175,000 miles in most states. Plans available with no down payment and three-year terms. Waiting period is 30 days and 1,000 miles.

Learn why it's a top pick

Toco offers pay-as-you-go plans with no down payment. Your cost for a vehicle service contract (or in California, mechanical breakdown insurance policy) depends on your car's make, model, year, mileage and how many miles you drive each month.

Toco coverage works a little bit differently — Orange plans are for cars with less than 100,000 miles, yellow is for cars between 100,000 and 150,000 miles, and the Blue plan is for vehicles with 150,000 to 200,000. If your car has 200,000 to 250,000 miles on it, you have Green-level coverage. The Orange plan is an exclusionary plan, while the others are stated-component plans. Unless stated otherwise in your terms, the standard deductible is $100.

Highlights

No down payment
Pay as you go
24/7 roadside assistance
Hotel and motel discounts
$50 deductible waiver for repairs made at select facilities

What reviewers say: Toco comes highly recommended by existing customers. Positive reviewers say that prices are good and the reps are "honest" and "respectful."

"My customer representative Matthew was AWESOME. He was very patient and explained everything. He answered all my questions that I had. The price I was given was great for a bumper-to-bumper warranty," a reviewer in Maryland said.

"The perks are great too! $40 credit towards oil changes and the first month free is hard to resist," according to a reviewer in North Carolina.

ForeverCar

4.6

341 reviews

Provides extended car warranties without long-term contracts. Customizable deductible options. No mileage limitations in most states. Customer service is available through phone, email and live chat.

Trustmark Warranty

4.6

154 reviews

Select from 12-month, 12,000-mile or 24-month, 24,000-mile terms. Requires at least 10% of the total cost to initiate a payment plan. Includes roadside assistance and rental coverage for covered claims. Cancel any time.

Zurich Vehicle Service Contract

4.5

508 reviews

Provides coverage for cars, trucks, motorcycles and powersport vehicles. Perks include 24/7 roadside assistance, rental car coverage and trip interruption reimbursement.

AA Auto Protection

4.4

629 reviews

Partners with United Car Care, Matrix Warranty Solutions, Royal Administration Service, DOWC and National Warranty Administration to offer coverage nationwide. Provides a "best price guarantee" and a money-back guarantee.

Delta Auto Protect

4.4

1,735 reviews

Offers three levels of protection. Covers vehicles up to 20 years old with up to 140,000 miles. Coverage is not available in Alabama, California, Florida, Missouri, Texas and Washington.

America Auto Care

4.3

481 reviews

Offers basic, enhanced, exclusionary and stated coverage maintenance plans. New customers are entitled to a full refund within the first 30 days.

American Auto Shield

4.3

438 reviews

Does not sell vehicle service contracts directly. Partners with third-party providers to offer eight programs for cars up to 250,000 miles plus coverage for motorcycles, ATVs and dirt bikes. Available nationwide.

Omega Auto Care

4.1

1,028 reviews

Offers exclusionary, used stated and powertrain protection for cars up to 250,000 miles and 15 years old. Waives deductible if you go to a RepairPal-certified shop. Member of the Vehicle Protection Association.

Complete Car Warranty

3.9

39 reviews

Select from warranty options with custom coverage, no network limits and no limits on repairs and roadside assistance. Provides free rapid-response quotes to estimate pricing. Available nationwide.

Infinite Auto Protection

3.9

147 reviews

Offers three coverage options for used cars. Guarantees 100% payment of all covered repairs, less the deductible. Waiting period is 30 days and 1,000 miles.

AUL Corp

3.4

322 reviews

Accepts cars of any year or mileage. Select from 14 service contracts with a range of terms and protections. Gap and ancillary coverage also available. No waiting period. Available nationwide through certified AUL dealerships.

GWC Warranty

3.3

317 reviews

Exclusionary coverage on cars with up to 150,000 miles and stated component coverage up to 200,000 miles. All plans are transferable. No waiting period. Available nationwide through dealerships.

AutoAssure

3.1

9 reviews

Choose from Platinum Exclusionary, Gold Component, Powertrain Plus and Powertrain Basic protection plans. Accepts vehicles with up to 100,000 current miles on them. Plans have a 30-day return period.

Get Pricing

Call

(855) 291-4597

First Extended Service Corporation

3.1

141 reviews

Get coverage for cars up to 12 years old with up to 200,000 miles. Program perks include rental reimbursements, roadside assistance, emergency travel expense reimbursement and manufacturer's deductible reimbursement.

MaxCare Auto Warranty

2.0

128 reviews

Extended service contract through CarMax. Optional for vehicles of any year, make, model or mileage. Only available at the time you purchase a vehicle. Choose from different plans and deductibles. Cancel anytime.

Century Warranty

2.0

31 reviews

Select from three tiers of coverage. Some vehicles qualify for up to 120,000 miles of additional protection. Coverage for rental car, fluids and towing included. More than 6,000 authorized service centers.

Diamond Warranty Corp

1.9

62 reviews

Offers four tiers of extended warranty coverage. Powertrain Plus is available for up to five years and 100,000 miles. Coverage begins 30 days or 1,000 miles after the purchase date. Available in more than 30 states.

Fidelity Warranty Services

1.7

212 reviews

Offers vehicle service contracts with coverage for road hazards, tires and wheels. Affiliate plans include total loss waiver and lease excess with wear and tear. Accepts high-mileage cars. Available in all states.

Portfolio Protection Vehicles & Services

1.6

88 reviews

Provides coverage for cars, motorcycles, powersport vehicles and RVs. Offerings include vehicle service contracts, warranties, asset protection, maintenance plans and theft deterrent products.

Protection Direct

1.6

27 reviews

Offers home and auto protection plans, including coverage for commercial vehicles, in most states. Accepts most vehicles up to 20 model years and up to 500,000 miles. Features flexible payment plans and a 30-day refund period.

InterContinental Warranty Company

1.5

46 reviews

Specializes in providing credit union members warranty products, including Vehicle Service Agreements (VSA) and Mechanical Breakdown Insurance (MBI). Features include emergency roadside assistance and rental coverage.

Phoenix Extended Care

1.4

97 reviews

Partners with Nationwide Insurance group to offer coverage for cars and RVs. Products and program options include gap, private label and theft protection.

Penn Warranty Corporation

1.1

52 reviews

Serves dealerships and car-buying customers. Partners with more than 15,000 dealers across the country to offer vehicle service contracts. Contact a company representative or your dealership for more information.

GM Warranty

1.1

64 reviews

Provides powertrain and bumper-to-bumper limited warranties, tire and wheel protection, GAP coverage and more. New vehicles are automatically enrolled in the manufacturers' protection program. Additional coverages available.

American Guardian Warranty Services Inc.

1.1

107 reviews

Offers auto warranty coverage. Highlights include interest-free payment plans, roadside assistance and guaranteed part replacement. Over 90% of claims paid in an average of three hours or less.

autopom!

Offers extended auto warranties. Works with licensed mechanics in the U.S. and Canada. Has plans for most cars up to 14 model-years old. 24-hour roadside assistance and trip interruption included. Must contact for a quote.

Warranty Direct

3.6

721 reviews

Sells nine extended auto warranty plans. Provides high-mileage options. Offers plans with deductibles as low as $0. Down payments vary.

Out Of Business
Disclaimer
Information in this guide is general in nature and is intended for informational purposes only; it is not legal, health, investment or tax advice. ConsumerAffairs.com makes no representation as to the accuracy of the information provided and assumes no liability for any damages or loss arising from its use.
You're signed up
We'll start sending you the news you need delivered straight to you. We value your privacy. Unsubscribe easily.
Comparing
×