Phoenix Extended Care (formerly Wynn's Extended Care, Inc.)
Miami, FL
Consumer Complaints and Reviews

To start off I own a 2011 Chevy Cruze that I financed from a car lot and got a extended warranty through these people for $1800.00 & I thought it would be a good warranty company! The first 3 days I had the car my turbo charger went out "no big deal, I'll just take it to Chevy and get it fixed". Well I dropped it off and the warranty company paid for a 2016 Chevy trax which was pretty nice! Had for only a 2 days then they call me back into the shop to tell me warranty company paid for everything besides NUTS & BOLTS!!! Why would they not pay for that? I got over it and paid for it.
Now my pcv valve in my intake manifold went out WHICH IS VERY MUCH COVERED IN MY CONTRACT! They tell me to get in the rent a car which I shall remind you it's a 2017 Chevy Traverse!!! $38,000 dollar car! I get a call back in two day so that they can tell me that none of it is covered and I owe $1,000 dollars! WHY??? Because my warranty company refuses to pay for the part and labor and continues to say that the part is not covered! They are the most rudest people I've ever talked to on the phone and they were even rude WITH MY MECHANIC!!! They are horrible people and they will scam you till the end! Would never recommend this warranty company to anyone!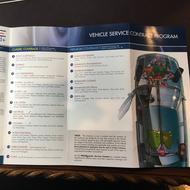 Don't make the mistake I did and purchase any warranty from this company. I purchased the Premium Coverage which is the best overall coverage that they offer and a lot of the basic items such as Electrical (electric horn), Cooling (coolant leak), and Turbocharger (oil leak) is not covered (see image of brochure). I spoke to a customer representative today 1/25 at 07:30m, Andrea, and she stated that the specific part needs to be listed so the repair can be approved.
So if your electrical horn is not working and the mechanic states that the Central Engine Control Module is causing the problem then this repair would not be covered because the specific part is not listed. Even though "electric horn" is listed under #10 Electrical on the brochure. If your car is leaking coolant at the turbo fittings and the part "Turbo Fittings" is not listed then it is not covered. I currently have $2,374.50 (plus tax) of repairs and none of the repairs are covered. I have had this warranty since 9/17/15. In addition, I requested a copy of the claim and they stated they do not have an email address to submit this request and I can only fax or mail the request. From my experience I found that purchasing a warranty from a legitimate dealer such as Ford, Toyota, Infiniti has lived up to their promise and covered a lot of general issues such as these.

Sorry to say, if you paid for a warranty and this is the company, you got screwed. They cover next to nothing, they are rude, they always try to get the customer to pay for a tear down & inspection when it's not necessary, they pay substandard labor rates. (Most licensed repair facilities charge a average of 85-125 per hour.) And if it's cheaper to buy a salvage yard component (such as a engine or transmission/axle assy). They will ship you a used part with 100-150k on it and pay the shop to install it. The worst possible company to deal with. Do not buy this company warranty if you have the option. I give it "0" stars.

Found a truck online. Drove an hour to check it out. Decided to finance the truck. This company not only takes your money for a bogus warranty they also have their middle men. The seller tell us we couldn't buy the truck unless we purchased this warranty because we said no we didn't have an extra $2000 for the warranty. We found out that this $2000 warranty was bogus. When the brake lines on the truck went took it to mechanic, called Phoenix and figured we have this $2000 investment. Why not use it. How convenient for them they don't cover existing rust and corrosion! Are you kidding me? You're selling a warranty on vehicles that are over 10 yrs old and you don't cover existing rust and corrosion. That right there is enough to prove that they are ripping off hardworking Americans and they need to be exposed!!! There should be a class action lawsuit filed against them! I'm waiting.

Went to use my Auto plus Premier Insurance that I paid $1950 for the extended warranty today (bought it when I bought my 2012 Compass back then). Well Sansone, located in Avenel, NJ who sold me the policy, checked on my coverage and I was told not covered for the blending door for the heat according to Phoenix. Why do companies continue to lie, cheat, steal and get away with it. Not going to ramble on, just would like to let them know they are in my opinion SCUMBAGS, LIKE TERRORISTS!! Tried reasoning with the warranty company and the broad far as I am concerned that is what she is, was worried about if she was taped after she told me some interesting things. Can only hope when I pick up my vehicle Sansone will be able to correct the wrong that this company called Phoenix has done. They should remove the word American and put communist! Also hope they stop seller bogus policies!!
How do I know I can trust these reviews about Wynn's Extended Care, Inc.?
721,363 reviews on ConsumerAffairs are verified.
We require contact information to ensure our reviewers are real.
We use intelligent software that helps us maintain the integrity of reviews.
Our moderators read all reviews to verify quality and helpfulness.
For more information about reviews on ConsumerAffairs.com please visit our FAQ.

I was sold this warranty with the purchase of my vehicle. I have submitted 2 claims and the company has not paid either claim. They give you the runaround and present this warranty to you that you think will cover needed items on your used car. When they are called, there is always a "stipulation" in the contract (so they say) that relieves them of the responsibility to cover malfunctioning parts on the vehicle. This company is not worth the money that is paid to them and I would not recommend them to anyone who is looking for good customer service, assistance, and payment for parts and repairs when presented with the untimely breakdown of a vehicle. Not worth the money, time or stress that is required to deal with when you are paying for a needed vehicle service warranty. They take your money and offer you nothing in return.

You have to have the vehicle there in the shop with an open Repair Order number. You have to have the reason the vehicle is in (Cause for Concern) and it has to be approved. Additional information needed is mileage of vehicle now, customer name and address (must match contract) contract number, vin# as well as year make and model. On top of that its $100 deductible and they don't usually pay diag time. Then the shop gets all that and the 3 Cs are needed for every item covered. 1. Cause for concern (reason customer came in or found on inspection) 2. Cause of failure (there are specific standards that they have to go by and have to be meet or they are not covered) 3. Correction (the estimate to fix it). And all this has to be customized into their estimate and faxed in for approval. It's a lot of work, but there are some of us that don't mind doing it.
Then after being on hold forever you have to haggle. They don't pay full hourly rate for the shop. They usually pay around $60 per hour so right there is only usually a little over half of what labor will cost. Then they have a set price they will pay for the parts (that is predetermined in their system and usually not even close). Personally I have worked on many and got them approved and fixed no problems but I know what they need and have it ready and I am willing to be on the phone for 2 hours if that is what it takes. I have had them fix my personal vehicle with a brand new transmission put into my suburban 2500 with no problems at all. The experiences that I see I would guess are shops not wanting to deal with it or not having the information they need written correctly.

I bought a used Ford Ranger with a service contract back in March 2015. I needed a vehicle I could rely on, not cost me a fortune, in either time or money. Around the third week of December 2015, I lost the oil pump on the freeway. The engine was toast in seconds, despite me shutting it off. My service contract people said take it to the nearest licensed repair facility, which happened to be a Ford dealer. I did. My contract said my deductible was $100 dollars, Ford rep is telling me contract people will not cover all the cost and I'll be on the hook for around... TWO THOUSAND!!??
The truck is still sitting there, they have not finished it yet. I have not really worked since... you guessed it, around the third week of December, so when they are done, I have no idea how I am going to pay for it. The extended warranty company is called Wynn's extended care, and they have countless complaints similar to mine. If you see Wynn's as the warranty, you will probably be stuck in a bad place, especially if it is a Ford you bought. I can say that with comfort about Ford because I own a Ford van, with less miles than the Ranger, and 3rd and overdrive stopped working a few months ago, the same problem 3 of my contractor friends have with theirs.

Wynn's extended care now known as Phoenix Extended Care is an auto warranty company that my vehicle dealer set me up with. For $1530.00 you will get the runaround, unprofessional customer service, turtle like movement on service, claim denials and be S.O.L on your car for as long as they see fit! I was asked for a statement and when I provided my "statement" the representative took it upon themselves to respond with "you're saying that" and completely misconstrued my entire statement as if attempting to hold myself or my dealer responsible for the occurrence! I had to repeat the same thing over only to have been denied for a portion of my claim. I had to repeatedly call this company for updates which for days on end I was given the runaround and told to do all sorts of things to "get the ball rolling", things that $1530.00 should cover them to do!
On my final call I had a woman representative tell me that my claim was "approved" leaving the auto shop responsible for telling me that they had actually denied a portion of it. Had it not been for the dealer I bought the vehicle from I would still be getting the runaround because the owner of the dealership had to call their regional manager and demand that I be taken care of! Worst experience of my life!! I highly suggest that when they are recommended to you that you turn them down immediately!! The part I hate the most is how they make the dealers look bad when in actuality warranty work has nothing to do with your car dealer!

This warranty company stinks! They are definitely in cahoots with not only the used car dealership AutoMax in Maple Shade NJ but Charlie's Complete Service Center in Runnemede NJ. Not only is Charlie's Service Center conveniently the ONLY repair shop that AutoMax uses but Wynn's continually tries to find a loophole in the Premium Plus Extended Warranty we pay through the nose for and Charlie's continually charges the deductible for the same work they already did that they screwed up the first time!!! Also, our warranty covers our full suspension on our car which includes struts aka control arms and Wynn's is saying they are not covered because the word "strut" is not in the list of parts covered! It is appalling and we need to find out how to get out of this warranty - it is truly a nightmare! Does anybody know how to go about cancelling a Wynn's warranty when it is wrapped into your car payment?

Recently my mechanics contacted those company because there is a repair needed on my truck and it should be covered by my Wynn's Plus policy. First they wanted everything torn apart so that he could take pictures of the repair area... then when they were contacted today, they said that the contract for the truck expired on 2013 and our mechanic offered to fax him the original contract to help. He was told that was the final decision and they wouldn't discuss any further! The policy was bought with the purchase of the truck on 5/2013 and it was for 54 mos. or 54000, and neither has been reached. But the company is rude and will not deal with the mechanics or myself any further. The policy is not expired as they say, they just don't want to cover the cost of the repair. This company should be charged with fraud!

I have only had my car for 3 months and I have had it in the shop twice now. They have caused me tremendous grief both times. They tend to do business with shady dealerships in some sort of "shady cooperative". If your dealer is offering you a Wynn Warranty don't take it! Do not get their Wynn Plus Used Vehicle Service Warranty. Wynn will argue the parts listed on your contract "aren't covered anymore and/or that the defect although caused by a covered part isn't covered".
I paid $1530 for the full warranty, that comes with a $100 deductible and every time something goes wrong on the car they refuse to cover it, they nitpick by classifying parts as "associative parts" that are attached to the part that maybe listed in your warranty contract, e.g. "we replace your transmission just not the part that holds your transmission in place." Wynn does shady business, they are a waste of your time and money. They accept almost no liability! I am sure this keeps their shareholders happy but it pisses the customers off!

I bought a 2004 Chevy Trailblazer. When I purchased it, I paid $2000 for the Drivetrain Insurance from WEC. The car wouldn't start and, after having it towed to the repair shop and diagnosed, I was told it was the Throttle Body. WEC refused to cover a KEY part of the drivetrain. The attitude of the agent was, basically, "tough **, lady. Have a good weekend."

I bought a 2012 jeep with Phoenix full cover extended warranty. This company did not reimburse a single dollar for a check engine repair. Don't waste your money. If you planning to take extended warranty, take manufacturer extended warranty if they have.

I am having problems with my 2007 Dodge Charger. The car broke down on me in the middle of the street and I had to have the police help me push it out until a tow company could pick it up. This happened on a Friday. I call Wynn's expecting to get help and they are closed on a Friday night. I towed the car within 3 miles to the nearest repair company. They told me the alternator malfunctioned and they needed to get a new one. However the repair company did not want to deal with Wynn's because they do not pay on time.
I had to come out of pocket $431.74 to get the car fixed. I finally got in contact with Wynn's on a Monday morning to seek a reimbursement as they were closed all weekend. They informed me that since the repair company didn't call them, they will not pay. I have been trying to speak to a manager for two weeks and no one ever calls back. I left a v/m every single day! My car is messed up again and no one wants to deal with Wynn's! I am going to hire a lawyer to file a lawsuit against them for being scam artists! The manager never calls back, they do not pay and they are horrible as a company!

I need work on my vehicle and they refuse to pay for the items that's cover under their warranty. I would like to start a class action lawsuit against them to force them to honor the warranty that people are paying thousands dollars for.

Took my car to an auto repair facility with transmission issues. Gave them my "Wynn's" info, only to have the garage call me and inform me Wynns wanted me to pay the cost of removing and tearing apart the transmission, diagnose the bad component and Wynn's would cover the cost of the component only! I have to pay the removal, tearing down and replacing the tranny back into the car.... Needless to say they have one angry customer, who was not very polite with them on the phone. Cannot believe business are allowed to operate like this!!!!

Water pump in my 2006 DTS Cadillac failed and destroyed the belt tensioner or vice versa. The claims adjuster states the tensioner failed and destroyed the pump. Unknown how they can say one failed before the other. Company is denying my claim. I'll be tracking a Caddy mechanic down to prove it.

I believe this company is a scam. My car stopped and had to be towed to the repair shop and took the motor apart and said it had no oil. I had my oil changed on 11/29/14 and the oil topped off on 1/2/15 and the car stopped on 1/6/15. Phoenix refuse to pay, citing lack of lubrication and stating the repair shop cannot give them a cause other than lack of lubrication, that their own inspector said to deny my claim. If anyone have any suggestions on how I should proceed, please let me know.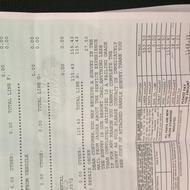 I purchased a used car for which I bought the Wynn super expensive warranty for which I paid $2000. Three times in three months the car had been in for repair and three times we were turned down by the warranty company as the items were not covered by warranty. These were items that you need to drive the vehicle. Car had to be towed. I understand certain items may not be covered by the warranty. If you look at these items up on the warranty sheet they certainly fall within the realm of what should be covered. They are rude, will not talk to you and I've wasted $2000 which I now have to try to at least get some of my money back out of it.
I also believe the dealers that are pushing this warranty are fraudulently in the bed with the warranty company taking $2000 from customers when they know nothing will be covered. These are used car dealers who take prey on people who need to get a car. I have contacted the Atty. Gen.'s office, the Department of Insurance Consumer Friday and if I have to take them to court I will because it appears this has been happening for a long time and they been getting away with it.

Let me start by saying I am not an attorney nor is this information intended as legal advice. The information I am sharing is simply from one consumer to another. I purchased a used VW Touareg in August 2013 and included a Wynn's Extended Care Warranty at a cost of $1740.00. After a year I began to experience transmission trouble. I took the VW to Aamco. 2 days later they had fully diagnosed the problem. I should point out that the service manager at Aamco shared his experience, "some of these warranty companies don't like to pay claims." What an understatement that turned out to be.
Aamco contacted Wynn's in an attempt to open a claim. The claims adjuster simply denied the claim stating, "Aamco could not provide proof of the transmission failure." What is a polite way to say, BS? Aamco had informed me that most warranty companies will send out an independent field inspector once the claim is filed. Wynn's even refused to send anyone out. This would work to my advantage in the end.
I contacted customer service and was simply read the statement put into the file by the claims rep, "Aamco could not provide proof of the trans failure. Claim denied." The claims adjuster would never return my calls. These folks at Wynn's will not provide a last name for any employee. FYI - as of Sept 2014 Brian ** is the Claims Manager.
After getting nowhere on the phone I drafted a letter explaining the events that had taken place, symptoms my vehicle exhibited, tests Aamco had completed and solution to the problem. I made sure to put it in writing that Wynn's refused to send out a field investigator. I did this with the belief that I was going to have to sue Wynn's in small claims court. Luckily this was not necessary. Again Wynn's failed to respond.
The next day I had obtained the name of the Claims Mgr, Brian **, and sent a second letter. Both these letters were sent via fax and I kept the fax receipt so I could prove they had received the documents. My second letter was slightly more firm and mentioned if Wynn's did not respond within 5 days I would instruct Aamco to proceed with the repairs and I would be forced to retain counsel (I had already spoken to an attorney and he was drafting a letter to Wynn's). Wynn's claims adjuster, Dan, again contacted Aamco and denied the claim. Still Wynn's claims adjuster refused to call me.
Fast forward to 5 days later and the attorney faxed and sent via certified mail their letter as well as made a phone call to Wynn's. The attorney received a same day phone call from Matthew **. The attorney explained that this matter was heading to court if they didn't step up and honor their contract. As promised I had instructed Aamco to complete the repairs (which only took 4 hours). I paid the bill and had my VW back.
Second call from Wynn's to the attorney was received the following day and Wynn's was asking for sworn statements from me and Aamco stating that the work Aamco had now completed fixed the problem. I provided an Affidavit, but Aamco refused. Instead Aamco provided a simple letter briefly explaining how they had fixed the problem. Long story short Wynn's must have realized that this simple $2396 repair was about to cost them a lot more. I had a check in hand from Wynn's 4 days later. Lesson from this story: Stand up to these bullies! Wynn's M.O. seems to always be the same: Deny the claim and most folks will go away. Don't fall for this. YOU CAN WIN!! Here is a summary of my advice to anyone fighting with these idiots:
Keep good notes of what is said and the process you are put through. Ask for help from the shop where your vehicle is taken. They can provide important information they are told by Wynn's. The shop will be motivated to help since they want to get paid. If you don't have the cash to front the shop for the repairs perhaps they will put your project on hold until you can get Wynn's to step up. Hire a local attorney to draft a letter to Wynn's and perhaps make a phone call. I recommend faxing the letter to Wynn's (fax 305-267-3664) for faster response. You can probably find a small law firm who will do this for you for a couple hundred bucks. If Wynn's still refuses and you are confident your claim should be covered according to your Wynn's policy file a small claims action in your area. Since the loss occurred where you live they will have to come to you to defend themselves. I am willing to bet Wynn's will simply write you a check if you are forced to file rather than attempt to defend themselves.I hope my experience can help a few folks who are taken advantage of by these unscrupulous people. By reading other complaints they have gotten away with this kind of behavior for years. Have confidence. You can win!

I had to take back to where I got my car to fix - NO MECHANIC WILL NOT TAKE WYNNS WARRANTY! I had a list from my service consultant with everything is wrong with my car. Wynns will ONLY pay for my ac compressor!! Ok - I had to pay for Freon $90 and dye $18.60 = so I paid $100.60+$100 deductible - $200.60!! WHY!!!!!

Well I purchased a truck for VIA Auto sales. Less than a year ago and the engine went and the transmission. The warrant is not trying to honor the repairs with my deductible. What should I do? I have 2 more years on paying for this vehicle.

I purchased 2004 Cadillac SRX along with a two year warranty. Till today I have made 5 major separate claims. New motor, wheel bearings, radiator, etc. The key is to find a certified mechanic THAT HAS EXPERIENCE dealing with extended warranties! They have invested over 5,000 just in my car in addition to the car rental service they offer. Don't take your car to a mom and pop or high end shop because they are not willing to invest the time that's needed to work out the logistics over the phone for a pre-authorization. Do your research people. I honestly have a car mechanic for extended warranty service and another for maintenance that this warranty don't cover....DO YOUR RESEARCH!

No indication of engine problems, serviced 2003 honda and only had car for 6 months and took it to mechanic and Wynn denied fixing car. States clearly covered engine, this is a rip off, sold product and mislead consumer with false warranty coverage. I am suing, hope to get money back and more.

Warranty company is extremely unprofessional and not at all customer friendly. Rather than politely talk and walk you through a situation and their reasoning they were combative and defensive. While trying to have repairs made to my car under the premium ValueGuard with added seals and gaskets coverage added they denied my claim. When I called to ask why I was told, "We don't cover that part. Read your agreement. Anything else?" I explained that I'm looking at my agreement and yes it does cover that part. Their response was "the part that cause it to break isn't covered so we won't pay to have it fixed".
I tried the mechanics at BMW tried to explain that the sensor they say they won't cover had nothing to do with the cracked valve cover they, the company itself, says it will cover. Their response now is "We don't know how it broke so we won't pay for it to be repaired." When I told them if they weren't going to cover repairs there was no reason to have the warranty and I wished to cancel it. They said, "Go back to where you bought the car and fill out paperwork to cancel it", then hung up. Bad bad customer service. Why be a warranty company if you're not going to assist with repairs? Oh because you're a scam.

Wynn's extended auto care gave me the run around on a repair while my car sat in the shop for two months which led to my wife losing her job and my three small children on public transportation. Gee, thanks wynn's.

I recently purchased a 2006 Ford Explorer on 8/17/2013 from a used car dealership Auto Gallery located in Gainesville,GA... that offered this extended warranty that was included in the purchase of the vehicle... My husband took the vehicle to a Ford dealership less than 30 days later for a routine oil change and requested a diagnostic also, and had been advised by the mechanic that our transmission needed a part and our sway bar links needed to be repaired IMMEDIATELY... So after reviewing my contract, I saw were both were covered but, the mechanic suggested to fix the transmission first. The service manager contacted Wynn himself and advised them what part for the transmission was needed.
The customer service rep stated the entire transmission had to be removed and rebuilt and the mechanic stated that was definitely not needed... more cost and labor that was not necessary!!!! So as of today, I am operating a vehicle that is deteriorating daily because Wynn refuses to do the right thing... My husband and I have already come to the conclusion if we have to pay for the repairs ourselves, then we will sue or file a class action lawsuit for reimbursement... I am sorry for the many people who have ripped off by this "fly by night" warranty company.

We bought a 2005 Cadillac SRX on July 24, 2013. On October 25, 2013 - 92 days and 6950 miles later - we head to West Virginia to visit wife's family barely get 1 hour up the road and it starts misfiring and skipping. Return the truck that Friday night to our shop for diagnosis and repair the following week (our vacation time). Get a call on Monday from the dealership to discuss course of action in which we are informed that multiple mechanics in the shop who have corrected this exact issue in this type vehicle multiple times (15-20) from what I had written down believe that the timing chain was stretched and from the fact the oil had completely disappeared it had gone pasted the pistons and piston rings. I asked if they had consulted the warranty company to start a claim and was informed that was done and that Wynn's had requested they get my permission to disassemble the vehicle. I asked what the cost would be and was informed that Wynn's and the shop had discussed what the "most probable" causes were and Wynn's had stated that all those items were covered and thus the labor was covered.
2 days later I get a call from the shop that Wynn's inspector had been to the shop and looked at the pistons, rings and rods. Saw the scraps and gouges. Agreed they needed to be replaced and requested the shop reassemble the engine to the point of having the timing belt back on the car so he could "see the old one on it." Even though you could clearly see the ground off teeth and the extended chain and needed my permission to do so. I again gave permission and inquired, "Why are we putting the old parts back on and how much rework/additional labor would be required once the inspector saw it to replace the tensioners and new chains?" Again I was informed that the "timing chain and assembly", "all lubricated engine parts" and "associated labor" were covered. I asked for the estimate of what my portion would be and was told if he agrees with the timing chain I would owe for the gaskets and seals only since they were not covered and my deductible ($354.02) total. I asked at this point if they would replace a light bulb while it's apart for an additional ($90) and if the master cylinder could be replaced vice putting the old one back in to fix the spongy breaks (~$600) bringing my total to slightly over a $1000.
The very next day in the afternoon I get a call from the shop saying that even though the inspector had agreed to replacing the pistons, piston rings and gouged up rods; Wynn's stated was not covered because it was caused by an air-box problem. I then asked, "If an air-box had been the "cause" why would the vehicle run perfect for right at 3 months and then magically completely fall apart?" Or if it is more likely that the timing chain gave causing the sudden misfiring and resultant found issues and what the condition of my air-box was, to which I got you're air-box is perfect and yes. I was told that the inspector would be back in later to look at the chains when the new ones arrived. The shop was still looking into why Wynn's was saying the other was not covered and the new parts were being installed. I then requested all old parts saved for me at time of pick-up along with the pictures taken at breakdown.
We arrive back the following Monday (11-4) to view the truck and parts. See exactly what the mechanics are talking about and drop off heavy plastic boxes for all old parts. The new chains arrive and the inspector once again states the timing chain and associated parts need to be replaced. The shop does exactly that and informs me that Wynn's has only authorized $1527 for the timing chain stating that we really didn't need to replace the tensioner and ground off gears. Now here I am almost 3 weeks later still without my wife's truck and facing $5338.31 in total repair cost. (1802.84 in parts and 3384.00 in labor thanks to all the reassemble / disassemble crap. ) Of this $372.37 is my parts (gaskets and seals). The shop was kind enough to remove any labor for the master cylinder and bulb replacement and $100 deductible.
Wynn currently has finally owed up to covering the pistons and rings yet only authorized $2796.54 with the dealership and the lending company's district Rep getting involved but still doesn't want to pay for the associated labor. Now looking at, it just to do the timing chain repair and replace which they covered from the start without any wavering. It cost $2797.59 parts and labor. So where's the pistons, rings and rod money and associated labor. Why would ever replace a timing chain and not the ground off gears associated with it? Maybe so the owner can do it all again in 6 -18 months hoping your warranty has expired.
To say I believe this company is less than honest and a rip-off is an understatement. I also think they deserve whatever legal action they have coming with additional fees for ruining our first trip away since retiring from the Navy and getting the kids in college with **** **** on top of **** ****. I also have numerous doubts as to the dealership which at least has been helpful in trying to sort this matter out as we now enter our 18th day without our vehicle which sits at the dealership ready for pick-up for the 3rd day.

I purchased a 2 year extended warranty Oct 2012 (Value Guard). I have not had my car a year. I have made (4) or more attempts to utilize my warranty in having my vehicle repaired with each claim being denied. I have spent an excess of approximately $700.00 at Passport BMW. The Value Guard warranty never covered any of the claims in which were set forth. Value Guard has denied each and every claim, in addition to being made aware of the mileage every time a claim was presented to them. They never communicated to me that exceeding the mileage would cause my contract to expire via correspondence. Most professional companies/organizations send out written correspondence to alert their customers of pertinent information on products they were paying for or have paid for.
I brought this to the attention of the very rude Customer Service Supervisor. She said, "Well, you pay your insurance company for years and they don't do anything?" I explained to her my insurance company has taken care of all of my needs up and to having my vehicle towed to the dealership for service. I asked her for her supervisor; she told me there is none. My contract was expired and there is nothing she or anyone else can do (repeatedly). I asked her who does she report to. She said the president of the company and he won't do anything about it. Everything comes through her.
I asked for his name. She stated, "Ma'am your warranty is expired." I stated, "I understand that. I would like the name of the President of the company." She refused to give me his name. She stated he was not there. I asked her again for his name. She continuously refused. I advised her again they have denied each and every claim sent to Value Guard and conveniently my warranty has expired (when I was advised an alternator is covered under warranty).
This allowed Value Guard to once again deny my claim. The last claim was for the alternator - $1280.00 repair. I was unable to get my car repaired via Value Guard, which I explained and pleaded with the Customer Service Supervisor for over a half hour who told me, there is nothing she can do. I asked her to extend a courtesy as I was only approximately 600 miles over. I explained to her they never repaired anything on my car. I have covered all expenses. I feel like I was ripped off and taken advantage by Value Guard.
Phoenix Extended Care (formerly Wynn's Extended Care, Inc.) Company Profile
Company Name:

Wynn's Extended Care, Inc.

Website:

http://www.phoenixec.com/