Looking to obtain a service contract for your vehicle? Whether you own a new or used vehicle, AUL Corp provides service contracts for your vehicle in case you have unexpected repairs that need to be made down the road. At AUL Corp, we offer service contracts that are effective on the same day they are purchased as well as same-day payment on claims. Visit our website or call us today to learn more about our services.
View More
View More
BOTTOM LINE
AUL Corp offers a basic powertrain plan and a comprehensive plan. Although AUL Corp doesn't offer a wide variety of plan options, they offer coverage in every state and have multiple deductible options.
PROS
Several deductible options
Covers new and used cars
Available in every state
CONS
Basic plan has limited benefits
Plan choices are minimal
​
Toni of Miramar, FL
Verified Reviewer Verified Buyer
I've had the warranty with AUL Corp for two and a half years ... When the engine of my car failed, the claim went smoothly. It was all done through the dealership and parts of the engine were replaced.
Read full review
Kim of Gloucester, VA
Verified Reviewer Verified Buyer
I have called often for repairs and I have never received any hesitation to repair my vehicle. This is a very good vehicle coverage company. And when it comes time to reimburse for out of pocket cost... I have always received funds in a timely manner.
Read full review
AUL Corp auto warranty plans
AUL Corp only offers two plans: Powertrain and Estate. The Powertrain plan offers basic coverage, while the Estate plan is more comprehensive. An enhanced electrical coverage option is available on the Estate plan.
Powertrain
Engine
Turbocharger/supercharger
Transmission, transaxle and transfer case
Drive axle group
Seals and gaskets
Estate
Engine
Turbocharger/supercharger
Transmission, transaxle and transfer case
Drive axle group
Seals and gaskets
Power steering
Electrical
Rental car reimbursement
AC
Front/rear suspension
Cooling
AUL Corp cost
AUL Corp doesn't provide prices on its website. This is common among companies offering extended auto warranties. The cost of an extended auto warranty will vary based on the make, model, mileage and age of the vehicle.
When submitting a claim, the only thing customers will have to end up paying is the deductible. AUL Corp says that most claims are paid within two hours. The average deductible among extended auto warranty companies is $100. AUL Corp has various deductible options that range from zero dollars to $100. They also have a "disappearing deductible" option. This means that, the longer you go without making a claim, the lower your deductible goes. For more details on this or to get a detailed quote, just call AUL Corp or submit your information for a quote on their website.
AUL Corp coverage
AUL Corp is able to cover both new and used cars. Coverage is available for cars up to 10 years old and with up to 100,000 miles. Many other extended auto warranty companies do not offer coverage for cars that are 10 years old. The 100,000-mile limit, however, is fairly low. Repairs can be made at ASE-certified repair shops, and claims can be submitted online 24/7.
Roadside assistance options from AUL Corp include fuel delivery, lockout assistance, towing, jump starts and tire changes. AUL Corp is eager to demonstrate how prompt their customer service is. They claim there is no wait time on 65 percent of calls and that the average hold time is just two seconds.
Do we recommend AUL Corp?
We recommend AUL Corp to those looking for prompt customer service who aren't too picky about having a wide array of plans to choose from. The option to choose the deductible size is a convenient way to help customers pick a plan that fits their budget. Plus, vanishing deductibles reward those who don't use their extended auto warranty often to make claims. AUL Corp is available in every state and covers a wide variety of vehicles, so it's worth contacting them for a quote.
A link has directed you to this review. Its location on this page may change next time you visit.
This review is featured by AUL Corp
Robert of Tualatin, OR Verified Reviewer Verified Buyer
Original review: Aug. 12, 2018
The guy at the dealership asked me if I wanted to get coverage on the car and I said yes. Then we talked about how much it would be and the warranty was not that expensive. I worry about these coverages because when something happens then you'd been paying all these money for a couple years and you're not very happy. But AUL came through and did their job. I had to have a standard disc put in my STI and AUL covered it. I took the vehicle to the dealership and they checked it out. Then the dealership called AUL and went from there. So far, I'm happy with the warranty. I have a three-year contract with AUL and I'll keep them as long as they do their job.
9 people found this review helpful
Page 1 Reviews 1 - 10
Gavin of Marion, SC Verified Reviewer Verified Buyer
Original review: Feb. 1, 2020
AUL Corp covers my whole truck from front to back. And every time I've called them, they always took care of me. They're the best extended coverage there is because they don't hassle you about getting anything fixed. You call them, you say you got a problem with your vehicle, and even if they have to send an adjuster to take it out, they cover it. It doesn't matter what it is.
I tried AUL once back in around 2015. I had the Altima and heard about them. I've heard of a few others and heard people have complaints. I read up on AUL and looked up who's who. Most of the time, people are gonna tell the truth on the internet when it comes to certain things. If it's good, they'll say it's good and they give it a good rating, and if it's not, then they'll say that it's a scam. Everybody said that AUL was pretty decent and I tried them.
After my first claim, I knew I was instantly hooked. When I called them and told them I had something going on with my engine, they sent an adjuster out. They figured the issue out with the shop and it was the timing chains and the guides in the car. That was almost a $1,500 job, but they didn't have a problem covering it. They took care of me at that certain time and I really appreciate it because that was the only car I had at the time. You pay a little price for AUL, but in the long run, it's worth it. I had more things happen than what money I put in and they still didn't have a problem. You can't beat a warranty like that. My warranty would be ending at the end of this year and I'm going to purchase them again.
Read full review
Be the first one to find this review helpful
Thank you, you have successfully subscribed to our newsletter! Enjoy reading our tips and recommendations.
We value your privacy. Unsubscribe easily.
Lynn of Elkhart, IN Verified Reviewer Verified Buyer
Original review: Aug. 7, 2019
I bought the drive train coverage for my 2001 Highlander, because of having to replace a transmission in my prior vehicle. I didn't want to face that expense again! When the Highlander began shifting late and metal shavings were found in the fluid, it was time to submit a claim. I simply provided the warranty paperwork to the repair shop. The repair shop contacted AUL and followed their instructions.
The entire process was completed without a hitch. When I picked up my vehicle from the repair shop I paid my deductible and the small portion that was not covered under the warranty and drove off. I called the repair shop to follow up with them about a week later and was told by them that they had received payment from AUL the same day I picked up my vehicle. The mechanic was very impressed with AUL and stated that this was the easiest and most professionally handled extended warranty claim he had ever processed. That seems like high praise coming from a mechanic who deals with all kinds of warranties on a regular basis.
Read full review
AUL Corp response
Lynn, thank you for your comments! We try hard to provide a smooth claims experience - both for our customers and their repair shops. Happy motoring!
4 people found this review helpful
Byron of El Paso, TX Verified Reviewer Verified Buyer
Original review: July 8, 2019
The whole experience with AUL Corp was good and I got the work done that needed to be done. There was a little bit of a hiccup on the dealership's part but everything else was great. We called up AUL with the policy number and they said that the policy wasn't on file. So, the work had to get started later on in the day. We just called back, gave the policy number and it popped up just fine. I filed a claim and AUL worked with the dealer. I had a very long trip right after I got the car, so I figured with 150,000 miles, there had to be something. So, immediately, when I got to the end of my trip, I took it into the dealership to get general maintenance done and to have a look over, and they happened to catch some ball joints and control arms. It has been very smooth. Everything got covered right up to the limit of the coverage and the work was very professional.
There was a part that I needed that wasn't covered by the policy that I had. It was part of the four-wheel drive system, but it was a sensor inside of a motor. It was a convoluted, silly thing that probably should've been covered, but the fault came back to a sensor and not that the whole motor had to be replaced. I got a lot of work done for the policy that I had anyway. The experience was very streamlined and quick.
Read full review
AUL Corp response
Byron, thanks for your comments! Hopefully you won't need us again, but I'm glad we could help this time!
Be the first one to find this review helpful
Cecilia of Carneys Point, NJ Verified Reviewer Verified Buyer
Original review: June 13, 2019
I wanted to keep my car covered and the service contract with AUL Corp was fair. I was also quite comfortable working with their representative. Things were handled in a timely manner. But this is the first time I had an issue with a contract. I filed a claim for an engine repair and I don't understand why I was paying anything out of pocket for something that was supposed to have been covered under warranty. The oil parts weren't covered in the part because the part consisted of many parts. That aside, they handled it pretty well.
AUL Corp response
Cecilia, thanks for your review. I had a chance to look at your claim, and I can understand your confusion on paying out of pocket for some parts. While we did cover the bulk of the repair, it seems that some of the components that needed to be repaired were simply not covered by your contract--thus, the out of pocket expenses. I am happy we were able to get you back on the road, though! Take care.
Be the first one to find this review helpful
Christopher of St. Louis, MO Verified Reviewer Verified Buyer
Original review: May 30, 2019
In the past, I've had problems with vehicles and they weren't covered under warranty. My father used to work for General Motors and we always got extended warranties on a new car. So when I had an opportunity to get one, I got one on a used one. The salesperson at Lou Fusz showed me how much the AUL warranty cost and how I'd really lose a good deal. So she pretty much didn't have to sell me. I already knew I was gonna get it if it was offered because it just made sense. It covers my Buick GMC up to 200 and something thousand miles and I've used it once. The dealer that did the repair just told me to fax in a copy of my oil changes to a fax number and address them with "Attention: Mark." The people at the dealer's were very professional.
AUL Corp response
Christopher, thanks for your review! I am glad we were able to help on your repairs and get you back on the road. We (and Lou Fusz--a great partner) appreciate your business and your trust in us!
Be the first one to find this review helpful
How do I know I can trust these reviews about AUL Corp?
2,255,125 reviews on ConsumerAffairs are verified.
We require contact information to ensure our reviewers are real.
We use intelligent software that helps us maintain the integrity of reviews.
Our moderators read all reviews to verify quality and helpfulness.
For more information about reviews on ConsumerAffairs.com please visit our FAQ.
Anthony of Daytona Beach, FL Verified Reviewer Verified Buyer
Original review: April 9, 2020
The repairs on my car cost me 900. They only reimbursement me 400 claiming they do not cover the rubber hose only thermostat. They do not cover multi inspection (which was free). On the Plus side having nothing to do with incident they do answer phone and do provide a lot of information on your account or policy. But like any other company they take your money and if there's any way they can get out of providing full service on what you paid for on their end, they will.
They cover single items in An interwoven system that are the cheapest in relation to other components to a specific function. They should of paid the 500 and I paid the 400. Better off saving the money to the side than getting the service. I just finish paying off for the service technically because it was 1000$ On top of my principal and I've been paying an interest rate apr of 22.%. The service is full of **. They should buy out my loan become my lienholder to provide longer coverage and they would make both the money on the back end of loan and through service. Just very disappointed in my reimbursement.
Read full review
Be the first one to find this review helpful
Resolution In Progress

Adam of Fairhaven, MA Verified Reviewer
Original review: April 4, 2020
AUL made me pay another 128 + my deductible of 100. I brought my BMW to get starter replaced. I have essential coverage which covers that. They only offered to pay repair shop 550. They refused to release funds until the work was done. The repair shop never dealt with them before so they wanted to make sure they would get paid. Needless to say I had to pay 752 out of my own pocket. I sent in for a refund. With the COVID -19 outbreak I'm jobless. I'm a bartender. They honesty couldn't have paid the $128 when I bought the warranty for 800 and had the car 2 months. My lawyer will be reviewing the contract first thing Monday. Also my check better be mailed asap. Or I will press charges. I many friends and family that are lawyers and would love to take this on.
AUL Corp response
Mr Botelho,
Thank you for reaching out to AUL with your concerns. We very sorry to hear that the shop had you pay up front and understand the inconvenience that it has caused. AUL cannot pay for work that has not been completed and if a repair shop insists on being paid for work they have not done it may be better to find a different repair facility. We pay our claims with in two hours of receiving the finalized invoice. I can confirm that your refund has been processed and the check will mail out on 4/10/2020
Be the first one to find this review helpful
Amanda of Washington, MI Verified Reviewer Verified Buyer
Original review: April 1, 2020
I purchased a service contract from AUL Corp when I purchased the Serra Buick GMC Cadillac five years ago. The salesperson was good and the experience was excellent. When I took my car in for service, I took it to the dealer. I didn't have to go through a whole lot of hassle and I appreciate that. When this one wears out, I wanna see if I can get it extended further.
Be the first one to find this review helpful
Sherry of Delmont, PA Verified Reviewer Verified Buyer
Original review: March 30, 2020
I got a service contract from AUL for my vehicle in case the transmission or the engine or something major went wrong, I would have a backup. Recently, the rearview camera wasn't working. I took it to the dealer and I thought they could fix it because my local garage couldn't do it. AUL told me I could go there and they would waive the cost of the additional fee. However, I couldn't believe it cost $200. That was outrageous. I felt like I was totally scammed. I had to call AUL a couple of times 'cause I wasn't really exactly sure how to go about it and who I could take it to. They were friendly on the phone. I have not had a problem with anybody. It was just a catch-22 and it really sucked that wasn't covered.
I really thought it was bumper-to-bumper and everything was covered. When I bought it, I was paying this money so that I don't have to pay further down the road. I'm sure if something major happened, it would be worth it. But I've had it for a while and it's the first time I had to use it. I haven't had any repairs on the car that I would claim, just wear and tear that I take care of myself like brakes and tires. I don't know that I would do it again. I was pretty disappointed.
Read full review
AUL Corp response
Ms Szatkowski, we are very sorry to hear that you are not completely satisfied with your contract. Taking a look at your claim I do see that Toyota was charging more than MSRP for the part and over Toyota labor time to complete the repair. Our adjuster advised them of this to try and avoid this situation but it was their choice to charge you the difference. I would have to direct you back to the repair shop for an explanation as to why they did that.
Be the first one to find this review helpful
Anthony of Fairfield, CA Verified Reviewer Verified Buyer
Original review: March 27, 2020
The dealership did my claim submission to AUL and since they did that for me, it was really easy. Working with AUL went pretty well. I liked being able to get their service for the water pump on my truck to get done. I didn't have to really pay out of pocket for that. However, I wish the heater core is part of their coverage 'cause I had to get my heater core replaced. The dealership didn't do that and for the heater, I'm 2,500 out of pocket. Still, for my claim, I was only out of pocket $463 which is not too bad.
Be the first one to find this review helpful
AUL Corp Company Information
Company Name:

AUL Corp

Year Founded:

1990

Formerly Named:

AUL Corp

Address:

1250 Main Street, Suite 300

City:

Napa

State/Province:

CA

Postal Code:

94559

Country:

United States

Phone:

8008263207

Fax:

7072591867

Website:

www.aulcorp.com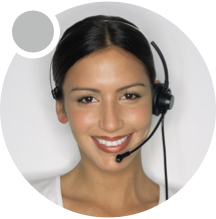 Didn't find what you were looking for?
ConsumerAffairs Extended Auto Warranties agents are unavailable.
Leave a message
Monday - Friday 9am to 5pm CDT
Send us a message