Our promise. We provide a buying advantage with verified reviews and unbiased editorial research.
About ForeverCar
ForeverCar is an online broker that offers vehicle service contracts from multiple providers. It has four coverage options: Silver, Gold, Platinum and Platinum Plus. While the company could make it easier to understand its plans before requiring your contact info, details are available on its website, and the plans are customizable.
Pros & Cons
Pros
Shares multiple quotes
Multiple waiting period options
Choose your deductible
Cons
Limited benefits
Plans not transparent
Bottom Line
ForeverCar is a good choice for car owners who want control over the details of their plan. Although plan details are not initially easy to compare, ForeverCar plans are highly customizable.
Featured Reviews
Verified
Mobile, AL
My warranty was about to expire. ForeverCar was recommended by the car dealer who I purchased my car from. The rep from ForeverCar was wonderful. She was easy to talk to. … Foreve...
Read full review
Verified
Santa Barbara, CA
I'm a Lyft driver and they recommended ForeverCar because it is one of their partners. ForeverCar had things where we could have a discount with Lyft. … It is $25 a month or less ...
Read full review
How much does ForeverCar cost?
The cost of an extended auto warranty from ForeverCar depends on the make, model, year and mileage of the vehicle. Maximum payouts at ForeverCar vary, but they are generally capped somewhere between $12,000 and $15,000. Customers are able to choose from a variety of deductible options. Deductibles may be $100, $250, $500 or $0.
You can obtain a quote either by submitting information about your vehicle online on ForeverCar's website or by calling and speaking to ForeverCar customer service. There is no down payment required for a ForeverCar warranty.
If you are unsatisfied with your extended auto warranty or simply decide that you don't want it anymore, you can qualify for a 30-day money-back guarantee. This is valid only if no claims have been made on the plan. This is a common feature of extended auto warranties.
ForeverCar warranty plans
ForeverCar uses algorithms along with market and consumer data to help choose the ideal plan for you. However, if you want to see plan details without providing personal information, you'll have to comb through a sample contract on its website. You are able to customize your plan, though.
ForeverCar has four plans: Silver, Gold, Platinum and Platinum Plus. However, your vehicle may not qualify for every plan. Coverage for each of these plans can vary, too, but the table below provides a rough guide of what you can expect.
| | Type of warranty | Adds coverage for |
| --- | --- | --- |
| Silver | Stated component | Engines, transmissions, steering, front suspensions, brakes, electrical systems and air conditioning systems |
| Gold | Stated component | Advanced components like ABS and power seats |
| Platinum | Exclusionary | Everything but specific components |
| Platinum Plus | Exclusionary | Components designed to wear out, like windshield wipers and brake pads |
ForeverCar coverage
Vehicles must be less than nine years old and have less than 90,000 miles to qualify for a ForeverCar extended auto warranty. The vast majority of extended auto warranty companies provide a waiting period of 30 days and 1,000 miles before coverage from the extended auto warranty kicks in. ForeverCar offers this option as well as a waiting period of 90 days and 200 miles. You're able to choose which waiting period you want.
All repairs made must be made within the network if you want ForeverCar to pay for the claim. Many plans, but not all, feature rental reimbursement and roadside assistance. Although warranty coverage varies in time and miles, most ForeverCar warranties last for five years and 100,000 miles. Some warranties cover up to 125,000 or 150,000 miles.
ForeverCar FAQ
Does ForeverCar require a car inspection?

Yes, it requires an inspection to make sure your vehicle doesn't have any preexisting conditions. ForeverCar arranges and pays for this inspection, though.
What wearables does ForeverCar's Platinum Plus plan cover?

ForeverCar's Platinum Plus plan covers the following wearables:

Brake pads
Batteries
Bulbs
Belts
Hoses
Windshield wiper blades
Fuses
Can you get quotes from ForeverCar online?

Yes, you can get quotes for ForeverCar's vehicle service contracts on its website. Once you input some information, ForeverCar shows you which contracts your vehicle qualifies for and gives you a more detailed plan comparison.
Is ForeverCar worth it?
ForeverCar is potentially worth it, especially for drivers who are looking for a highly customizable plan. Customizable options include deductible amounts, waiting period options and benefits. Because its website makes it difficult to research plans on your own, it's easier to either submit your information for a quote online or call to speak to ForeverCar customer service.
A link has directed you to this review. Its location on this page may change next time you visit.
How do I know I can trust these reviews about ForeverCar?
4,349,265 reviews on ConsumerAffairs are verified.
We require contact information to ensure our reviewers are real.
We use intelligent software that helps us maintain the integrity of reviews.
Our moderators read all reviews to verify quality and helpfulness.
Page 1 Reviews 0 - 10
Reviewed Feb. 8, 2023
I purchased the best policy that they had to offer, according to their salesman. I have had this policy for a couple of years and never used it. When comes time to use it I was charged several thousand dollars above and beyond my 250.00 deductible. When I contacted them as to why, they told me that the parts that they purchase were not available and that the parts the repairman used were more expensive and that I had to pay the difference. Forever Car is a ripoff. This is my opinion.
Reviewed March 10, 2021
I purchased the silver two years ago with hopes of never having to use it. Then just last week the rear differential went in my truck. They put me right in a rental no hassle at all. My experience has been hands down phenomenal!!! I seen a lot of negative reviews. I have had nothing but a positive experience. I look forward to renewing my contract again.. I would highly recommend this company!!!
Thanks for subscribing.
You have successfully subscribed to our newsletter! Enjoy reading our tips and recommendations.
Reviewed Feb. 20, 2020
I purchased this warranty 18 months ago and never filed a claim until a few days ago. I recently had an issue with my car and attempted to file a claim since my transmission needs to be replaced. The adjuster refused to approve it and instead kept reiterating that I authorize (aka pay out of pocket) the repair shop to fully break down my transmission and look for another source of failure since I had a fluid leak and need to PROVE the transmission failed for another reason since fluid leaks aren't covered. I've had other warranty providers and never had to prove the source of failure. Sidebar: I would've stayed with my previous warranty provider (which I had FOR SEVERAL YEARS) but they no longer offered coverage for my vehicle since it's an older model.
I purchased a powertrain warranty that includes transmission coverage. When I called customer service I spoke to 3 different people who gave me the run around. The worst was Blake who asked me to show him where in my contract the specific part that was damaged in my transmission was listed. Carlotta the adjuster/assessor was no help and I was told she was the 'manager'. She was clearly fed up with me inquiring about my claim which was indicated in her tone of voice and continued sighing throughout our call. So at the end of the day this warranty is a waste of money. The transmission is covered but not the specific part that's broken in the transmission? Hmmm interesting...
This is truly pathetic/horrible customer service and you're better off going with another warranty provider. I am cancelling my warranty and posting a review on every known site (Google, Yelp, IG, Facebook, BBB, etc). I've already wasted my time and money but hopefully I can save future customers from being preyed upon.
Reviewed Jan. 11, 2019
ForeverCar helped me so much when my car broke down, although the waiting period was long it was well worth the wait, I recommend this warranty to anyone who has an older vehicle! Without the coverage you can be paying an arm and a leg for repairing your car. ForeverCar is amazing!
Reviewed March 2, 2018
Income tax time was coming around and I was going to have some extra money. I got an auto warranty while I got the money to do it. The lady I spoke with at ForeverCar was nice and explained things to me. It was easy to set up the payment, and it comes out of my bank account every month. The only thing that bothered me was I didn't receive a hardcopy of the warranty but I will call and ask them to send me another hardcopy as in my old plan. Other than that, I was very satisfied and my experience was great.
Reviewed Feb. 23, 2018
My car is getting older and things are definitely going to get expensive as time goes by. Since I wanted to make sure I was covered in the future, I got an auto warranty. The ForeverCar rep that I talked to was really helpful. She gave me a couple of options. I asked her what she thought was the best option, and she helped me out with my needs. Making payments is easy as well. We did an automatic withdrawal from my bank on the phone.
Reviewed Feb. 17, 2018
I wanted protection for my vehicle, and I got an auto warranty from ForeverCar. Their customer service team was great and they responded to the question I had. Also, the payments were taken out of my bank account and I like the way it's done.
Reviewed Feb. 12, 2018
I got my auto warranty through ForeverCar. I have 135,000 miles and they gave me another 100,000 miles for $58 dollars a month. Because I'm a Lyft driver, the price of the auto warranty was pretty cheap. They're associated with Lyft. Otherwise, I wouldn't have gotten that price. Other extended warranties are usually well over $100. I had a good experience with their specialist when I was purchasing the warranty and they gave me the phone number to call. I just got the auto warranty two weeks ago and to file a claim, I have to wait 30 days. The chances of having a problem probably are nil but I don't have a lot of savings right now so it's worth it to go and have it. I would recommend them to another Lyft driver.
Reviewed Feb. 11, 2018
I make sure we are having a good investment when purchasing our car. We had used cars so I wanted full protection in case something is mechanically wrong later down the line. We looked at the pricing and reviews and went with ForeverCar. Paying for it was very easy. We just set it up on an automatically recurring system and they let me know that around the 25th of each month, I'd be charged for the premium. I can cancel at any time without any kind of fee, and my payment would be prorated.
Reviewed Jan. 29, 2018
I had the car and it was out of warranty, so I wanted some additional protection. ForeverCar was the only one that reached out to me and the rep I spoke with was able to answer all of my questions. Buying the protection plan was easy, too. I would tell my friends that ForeverCar has good coverage options but if they're going to buy from this company, they have to make sure they are clear about what exactly is included in the policy.
ForeverCar Company Information
Company Name:

ForeverCar

Company Type:

Private

Year Founded:

2011

Address:

444 North Orleans

City:

Chicago

State/Province:

IL

Postal Code:

60654

Country:

United States

Website:

www.forevercar.com
Media
AWARDS & CREDENTIALS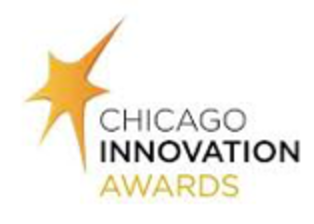 Check out our buyers guide top picks
You're signed up
We'll start sending you the news you need delivered straight to you. We value your privacy. Unsubscribe easily.