ForeverCar
ConsumerAffairs Accredited Brand
ForeverCar.com is the largest comparison shopping marketplace providing choice, convenience and complete transparency for consumer. With an A+ rating by The Better Business Bureau and the financial backing of AM Best A (excellent) insurance carriers, ForeverCar's end-to-end experience is unmatched. ForeverCar is the premium brand for savvy shoppers looking for a better shopping and buying experience. ForeverCar's Protectionators are ready to guide you to the ideal plan and make sure your claims experience is hassle-free. Get your free InstaQuote by visiting forevercar.com or if you prefer speaking to a Protectionator, call today.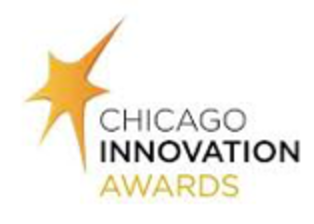 A+BBB Rating
Read More
Read More
Select stars to rate your experience
Last updated: Oct. 22, 2017
325

ForeverCar Consumer Reviews and Complaints
Original review: Oct. 22, 2017
My warranty was over on my personal vehicle then I got the offer through Lyft and I decided to go with ForeverCar. Before that, I was going to go through one of my dealership offers, but I had to put $500 down for that. With ForeverCar, I didn't have to put a downpayment. The rep gave me a couple of options that they offer, the number of miles I could get, and the prices. And I liked the price with the discount that he offered me. I've had the warranty for less than a month now, and it has been pretty easy with them.
Thank you, you have successfully subscribed to our newsletter!
Enjoy reading our tips and recommendations.
Unsubscribe easily whenever you want
Original review: Oct. 9, 2017
I had auto warranty with my previous vehicles, but I just kept getting to look for it with my current vehicle. The ForeverCar rep that I dealt with was extremely knowledgeable and very helpful with my technical questions. I had payment set up on auto debit, and so far so good.
Original review: Sept. 29, 2017
It's good to have an auto warranty and I always had one, and I like that I can do low monthly payments with ForeverCar. I just signed up with them and their rep was friendly and knowledgeable. It was an awesome experience.
Original review: Sept. 25, 2017
I've only had one conversation with ForeverCar, which was when we bought the warranty a few months ago. My experience has been fine so far.
Original review: Sept. 20, 2017
I got the coverage from ForeverCar not too long ago and it was a good experience. The sales rep made sure that I had everything that I wanted and when I called to change my address, I didn't have a problem.
How do I know I can trust these reviews about ForeverCar?
957,353 reviews on ConsumerAffairs are verified.
We require contact information to ensure our reviewers are real.
We use intelligent software that helps us maintain the integrity of reviews.
Our moderators read all reviews to verify quality and helpfulness.
For more information about reviews on ConsumerAffairs.com please visit our FAQ.
Original review: Sept. 14, 2017
I'm new with ForeverCar and I found it assuring that it's affiliated with my insurance carrier. The vehicle protection specialist did an excellent job too. I consummated the contract two weeks ago and I'm now waiting on my 30-day honeymoon period.
Original review: Jan. 27, 2017
I bought a brand new car and ForeverCar looked like it was a good deal. The rep I dealt with was awesome too.
Original review: Jan. 22, 2017
I have a ForeverCar warranty to my older model BMW. The deals they had at that time were pretty decent, so I decided to get it. Their vehicle protection specialists answered my questions properly and I am satisfied. My daughter bought her car and I have referred ForeverCar to her.
Original review: Jan. 19, 2017
I bought a brand-new '16, but it was an auction car. And because it was bought in auction, warranties are void. I wanted to have protection and ForeverCar is really the most comprehensive. Their reps were also friendly and answered most of my questions. The protection specialist was also wonderful, went above and beyond answering the questions that I had and made sure that their services also worked in the areas where I live. I felt like I got the best protection from them.
Original review: Jan. 18, 2017
I looked into acquiring an auto warranty for security reasons and did it through the bank. Days after I purchased one from ForeverCar, the suspension on my car broke but there was a 30-day waiting period before it becomes active and I can file a claim and that was disappointing. However, I will look into it because it happened after I purchased the warranty.
Original review: Jan. 9, 2017
I've had my first ForeverCar plan for a few months but the vehicle I had it with got totalled in an accident. I bought a new vehicle and had the plan transferred over to it. But since I didn't file a claim, they said they don't know if I could cancel everything until they process all of it, but there's a possibility that I could be receiving a refund. I would definitely recommend them.
Original review: Dec. 26, 2016
I bought a vehicle and the engine went wrong. It was covered under powertrain but I was told nothing else was covered. I'm a counselor and I can't be stranded so I gotta have something reliable. I went online and ForeverCar seemed to be the cheapest. Their reps are great and so far, my experience with ForeverCar is good. Their coverage is worth it.
Original review: Dec. 15, 2016
I keep my vehicles for a very long time which is longer than what the manufacturer's warranties cover so I needed an auto warranty insurance. When I did the research, ForeverCar seemed to be about the best as far as what I was looking for which was in the range of 150,000 to 200,000 miles. They went up to 150,000.
Original review: Dec. 12, 2016
I bought a car and had to put a $10,000-repair on it before six miles away from outside the dealership. I have to pay that out-of-pocket. ForeverCar's promises seemed to be good. I got their bookable lead salesperson. She was really the selling point. On the phone, she explained all the benefits and emailed them to me. Also, I didn't have my credit card on me. I left it in my wallet at my mobile office. The credit card took a couple of days to get to me, but the saleslady followed-up.
They're a bit more expensive than the competitors, but the way the saleslady laid it out to me was pretty easy. It was all done verbally and we're in contract, plain and simple. I didn't have to sign anything. Also, ForeverCar can't really go back and say, "We don't cover transmission." I can just tell them to go back to that phone call. They're going to cover the car unlimited until they prove otherwise. I bought the best possible package, the most comprehensive. I wanted everything covered and now it is.
View more
Original review: Dec. 11, 2016
My husband and I just got a new vehicle and I searched the top warranties for our particular brand of car. ForeverCar came up and they had a good rating. When I talked to the woman on the phone, she was really helpful and it's the best deal for my husband. However, I asked for warranty information but she said they were completely paperless. Something's supposed to be in my email by now but there's nothing yet.
Original review: Dec. 8, 2016
ForeverCar was one of the first people that contacted me after I started looking around. I really liked the gal I dealt with. It was just a good experience. And I've already recommended them to a friend.
Original review: Dec. 7, 2016
ForeverCar's rates were the best so far and they had very good customer service. I've just started so I'm waiting upon the second payment to come out. What I liked was the fact that my first payment was for the initial month and I did not have to pay upfront. I also like that if I refer anyone, there's an additional discount to be applied. I mentioned that in the event that I find a warranty plan that's cheaper, that I'd contact them. Their rep mentioned that he'd be able to knock $500 more off, upon my furnishing the better quote so that was good. He'd follow up on the times I asked them to call back when I was unable to talk. He'd call and we communicated until we decided on me coming over to ForeverCar.
Original review: Dec. 6, 2016
I wish I have looked up ForeverCar online to see how they were rated. But they said they would insure my car. It has a high mileage on it and was considered a high-performance model. And if the specialist will do everything he said they would do when I was buying the warranty, it would be great. Also, he sent me information via text or email, of which I wish he sent by mail.
Original review: Dec. 1, 2016
My fiancee's warranty on her truck ran out so I bought her one from ForeverCar. Julie, the rep from ForeverCar sat down with me and explained about the benefits and how to file claims. She was great. I'd recommend them.
Original review: Nov. 29, 2016
The car warranty I had is going to expire at the end of December. I shopped around for a better deal and I chose ForeverCar. The protection specialist was very helpful. My extended warranty is very affordable and making payments was very easy.
Original review: Nov. 13, 2016
My warranty had run out on my car that I had through the dealer so I looked online and went with the best warranty. ForeverCar was the best one based on everything that they offered. If something happened to my car and I needed a rental, they have it and that's something I liked. The rep was knowledgeable and he told me everything that was offered. He let me know everything and helped me get my rate down and that's what made me decide to go with ForeverCar. Plus he explained to me the five-year warranty and the way he described it to me sold me on it. I'm very satisfied and I would recommend them.
Original review: Nov. 11, 2016
I bought a used car and wanted to have an extended warranty. I saw ForeverCar online and spoke with someone there, and finally decided to go ahead and get a warranty from them. When I did this, I gave them all my information and they took my credit card number. But that was the end of it. There were no follow-ups, emails, phone calls, messages... nothing. So, I wasn't very happy. I disputed the charges, but I still haven't heard from them.
Original review: Nov. 2, 2016
I wanna make sure I was covered with the truck I got and ForeverCar had the best price. But the price the salesperson quoted me was wrong because when they got the VIN number after the quote, my car was a Lariat edition which had a different price. He pulled a surprise on me when I found out the money they took out of my account wasn't what he quoted me. So I had paid for it then they said that they'd cancel the policy and then wait for a week. I told them I can't do anything until I get the money back so a couple of days later, I got the money back. Then I told them to give me a call but the person didn't call me. They should have compensated for it. Instead, now I have to wait another 30 days.
Original review: Oct. 30, 2016
I've ended up having to switch cars multiple times because the engine blew up on two of them and the transmission went out on the third one. I got the warranty on this car now so I don't have to worry about all of that. I got the full coverage insurance and I'm covering every single thing I possibly can. ForeverCar was the one that was able to give me a quote without me having to wait for an email or a call. And the lady I worked with was absolutely fabulous. She managed to save me $600 on the premium which dropped my payment down to a very much affordable rate. She gave me all the possible discounts that she could and recommended the best plans for me for everything that I needed covered. And not a whole bunch of bells and whistles that I don't necessarily need. She also gave me her direct extension and said that if I have any questions I could call her. She was amazing and should be recognized for it.
Original review: Oct. 29, 2016
We knew someone who had an experience with ForeverCar. They liked it and recommended the company to us. The representative explained to us how the payments were made, and I would recommend them too.
Original review: Oct. 28, 2016
The warranty that I had expired. I did a lot of Google research and ForeverCar is all over the place. The sales rep was helpful and explained everything. It's only been a month since purchasing the warranty and the only issue that I have so far is when I try to open my credit card information in their website, for some reason, it won't let me. I've told this to the rep who called me because my payment was due and the problem hasn't been fixed.
Original review: Oct. 27, 2016
I felt that I needed an auto warranty because I love my car, and I'm planning on keeping it for a while. I researched online and ForeverCar is more reasonable in price and the best service. The rep was good, very nice, polite, explained everything to me, and answered all my questions. Some of their people had called after she called and they were nice as well. Everything was smooth and good.
Original review: Oct. 26, 2016
I bought a car that has a little high mileage and I wanted peace of mind. Then I saw the stars and ratings that ForeverCar had online so I chose the company. Their reps explained all the coverage and when I asked a couple of questions, they answered them. So, it was pretty pleasant. Overall, it was a very informative experience with ForeverCar.
Resolved outside ConsumerAffairs
Original review: Oct. 25, 2016
A friend of mine had auto warranty and suggested I get one, so I did. The saleswoman from ForeverCar was a little pushy so we looked at other plans, but then she kept dropping the price and eventually, it became a good deal. She beat the other company by 10 bucks. However, the monthly payments are expensive. They were supposed to send me a bunch of writing as to what we've covered but I still haven't received it. We tried to contact them but I haven't heard back.
Original review: Oct. 24, 2016
ForeverCar looked like it had more to offer so I went with them. I haven't received my paperwork yet. Their rep gave me an overall view but not a detailed one on how to do this or that. Sometimes on the phone, they say they cover this and that, then later on down the road if something happens and I call in to make a claim, they'll say that's not covered because of A, B, C and D but they won't explain it. That's why I wanted my paperwork. They said a couple of weeks but I never received it and they haven't called to follow up. They should be more thorough and make sure to provide a copy of the warranty with the warranty card, which they haven't done either. But overall, I'm happy with their rep's service.
ForeverCar expert review by Lauren Fix
ForeverCar is an online platform that allows consumers to shop for extended warranty coverage with an instant detailed quote. Consumers can choose from regular, premium or supreme plans, depending on their coverage needs and budget.
Quote breakdown: Your instant quote from ForeverCar includes a breakdown of exactly what you will be paying for. This transparent pricing system lets consumers see how much each component of their service plan costs so they can adjust as needed.

Add-on items: Add-on additional items such as tire and wheel road hazard protection, paintless dent repair coverage, windshield protection and key/remote replacement to your coverage plan.

Dedicated "Protectioners": Each customer has a dedicated "protectioner," which is a personalized repair specialist. This means you have a point of contact who knows you personally and can help you through the claims and repair process anytime you need it.

Full transparency: ForeverCar believes in transparency with their customers, which is why their quotes will always deliver accurate, detailed information. They will also leave you alone if you opt to not receive phone calls or emails from them.

Best for: ForeverCar's extended warranties are best for families, used car owners and new car owners.

Lauren Fix
Auto & Finance Contributing Editor
Lauren Fix, also called The Car Coach, is an automotive and auto finance expert. Her understanding of vehicles has made her the "go to" person on TV, radio, print media and the Internet. She has authored multiple books and writes a column for several outlets, including Parade Magazine, NewsMax and Car Coach Reports. She is a regular guest on major news and morning shows, discussing the latest updates on cars and car financing that will help drivers make smart decisions when buying, maintaining and financing cars.
ForeverCar questions and answers
What problem is ForeverCar trying to solve?

To be a trusted partner that brings 100% price and coverage transparency for Vehicle Service Contracts, aka Extended Auto Warranties.

What sets ForeverCar apart from the competition?

First, we have the most product offerings out of any of our competitors. That's because we partner with four separate companies, each highly rated and financially secure. Secondly, the consumer has the ability to get a quote, see a detailed list of exactly what's covered or what's not and can purchase everything online. Lastly, our focus on customer service makes sure you don't have to deal with multiple companies to help you manage your payment plans and get your claims paid.

What needs do your product or service fulfill, and how do you fulfill those needs better than your competition?


Customers prefer a selection of options to choose from to match their coverage needs and budget. So we've assembled four top rated companies who conform with our standards of price and product transparency. Customers also prefer to gather information at their own pace and to shop for extended warranties at their leisure, just like they do for most products and services. That's why our online platform gives the customer all the information they need in order to make a smart buying decision. And if they wish, they can buy online without speaking with a sales associate.

How does ForeverCar measure success?

Simple - happy customers. We strive to deliver a superior customer experience throughout the process, from shopping and buying to claims filing and payment. If anything goes wrong, you contact us and we'll do our best to take care of the problem.

What's the most common misconception consumers have about your industry and your company?

There have been a number of "bad" players in our industry over the years who continue to rely on heavy-handed marketing and selling practices. This sometimes leaves the customer with a vague understanding of what they purchased and the value of an extended warranty. What's worse, customers often expect the plan they purchase covers more than what is in their contract, leading to disappointment and confusing claims experience. ForeverCar.com is out to change all that confusion and outdated way of selling extended warranties.

Has your industry changed in the last 5 to 10 years?

As consumers become more accustomed to shopping and buying virtually any product and service online, the industry is beginning to (slowly) adapt to online platforms. This pace will quicken as a new breed of online-centric companies emerge and expand.

What is something you wish every consumer knew about ForeverCar?

We are so certain that we have a superior product and shopping experience that we guarantee you won't find a better product. If you're able to find a better price for same coverage, we'll match that price plus give you $250 off your purchase.

Has ForeverCar received any rewards or recognition for its products or services that your customers would like to know about?

We are a two-time (2014 and 2015) finalist for the annual Chicago Innovation Awards, which recognizes companies that are delivering innovative solutions to old and new industries.

How has ForeverCar grown or evolved?

We started by offering a single coverage option from a single partner. We realized customers wanted more options to consider as they shop for the ideal coverage at the best price. So we added 3 additional partners to expand the number and types of plans we offer. Today, we help customers discover the best assortment of options to meet their unique needs at a price they can afford.