---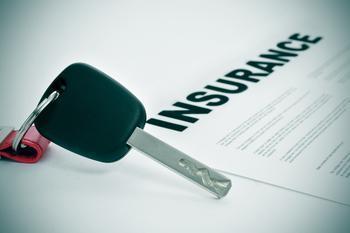 Virginia has become the 19th state to ban the insurance industry practice of "price optimization" -- a method many insurers use to get the highest possible premium payments out of policyholders.
The term refers to insurance companies studying consumers' behavior to test their tolerance for price changes, then using that information to set rates, rather than basing rates on objective measurements of risk.
The practice may be profitable, but Virginia Insurance Commissioner Jacqueline Cunningham says it is illegal and she has issued an official bulletin to insurance companies reminding them of that fact.
Tied to risk
Cunningham's bulletin clearly explains that insurance rates must be tied directly to risk and cannot be raised based on consumers' shopping habits. 
Her actions are winning praise from consumer advocates.
"Most Americans are required by law to buy auto insurance and by their mortgage company to buy homeowners insurance, and it is terribly unfair and entirely illegal for insurance companies to vary premiums based on whether or not they are statistically likely to shop around," said J. Robert Hunter, Director of Insurance for the Consumer Federation of America (CFA) and former Texas Insurance Commissioner. 
"We applaud Commissioner Cunningham for her strong and clear stance in favor of protecting consumers from the unfair practice of price optimization," Hunter said. 
Price optimization marks a radical departure from the actuarial practice of pricing insurance premiums according to the risk of loss posed by the policyholder, CFA said. 
"Price optimization by insurers is Big Data run amok and simply price gouging by a fancy name. Consumers are being punished for activities and circumstances unrelated to risk and without any disclosure or transparency by insurers," said Birny Birnbaum, Executive Director of the Center for Economic Justice. "The state actions by 19 insurance commissioners are the first steps in returning insurance practices to the foundation of pricing insurance based on risk of loss."
Virginia is the 19th jurisdiction to notify insurers that price optimization violates state insurance statutes that require cost-based pricing and prohibit unfair discrimination in setting insurance premiums. Maryland, California, Ohio, Florida, Vermont, Washington, Indiana, Pennsylvania, Maine, Washington, D.C., Rhode Island, Montana, Delaware, Minnesota, Colorado, Connecticut, Alaska, and Missouri have previously issued notices to insurers with the same message as the Virginia bulletin: utilizing non-risk related consumer characteristics to set insurance prices is illegal.
---