Consumer Complaints and Reviews

This happened to me twice. They sent me the renewed policy payment. I am an old man and forgot to put somewhere. A week later I remember call them for the new payment. They sent me a new one and raised the price. Now I have moved to Texas. I purchase a new truck and buy a new insurance for it. I found out there is a strange accident I caused in early 2013. I knew I am a good driver, I never had any serious accident for 39 years I have driven. I just refresh again in early 2013, I stopped at the red light in Buena Park, California, a lady hit me on the back. I had full coverage insurance.
I called Wawanesa to take care the problem. They sent me to a body shop to repair. Later, they collected the money from the other insurance and paid me back the deductible. Now, my driving record shows I made this accident! All insurance companies gave me a bad number when I try to purchase insurance for my new truck. Wawanesa did this because they don't want their customer change their insurance company. WAWANESA IS A DIRTY INSURANCE COMPANY. Do your own research before you purchase auto insurance.

Wawanesa used to be the best company. Great rates and customer service. Now they are like loan-sharks with their six-month billing cycles. They start sending you warnings and then cancel you with the promise of renewal at a later date. I paid my two six month fees on time and started getting warning letters again. Just give me a date when something is due. I don't have time to have an ongoing correspondence with my insurance company, I don't need a pen pal. And, hey, call me if I am unknowingly driving around without insurance. Totally reckless and greedy. I left for Geico. Really sad. One of my longest vendor relationships.

I have been with Wawanesa insurance for 20 years. I always felt it was a small company with good rates, But oh how times have changed at Wawanesa! Over the past two years I have noticed my premiums going up for no reason and when trying to call for info, I get transferred around to different people who always need to put me on hold. That's after waiting on hold for 10-20 mins to speak to a live person. I've been trying to delete one car and add another since yesterday. CS agent didn't know how to help me. After wasting 45 mins I asked for a supervisor, Of course none were available. I finally agreed to have a supervisor call me back. It's been over 26 hours and no one has called me. Hmmm. I just called them back and asked to speak to a manager.
I was speaking to a nice c.s. agent who was trying to help me. I said no, I want a manager, that I've been waiting for more than 26 hours. She tried to get one but they refused to answer the phone. She said they were in a meeting (maybe same one as yesterday). It's starting to scare me to have them as my insurance company. I think it's time to start looking for another insurance company! Since starting to write this review a supervisor actually just phoned me. What a nightmare trying to add another vehicle. Horrible customer service. I feel like I'm speaking to new hires with no insurance experience. I can see by reading the other reviews that most people seem to be complaining about the same issues I'm having.

It's interesting that all the positive reviews for Wawanesa Auto Insurance seemed to be dated two years and older. Everything recent has been one star, and for good reason. I've been a Wawanesa customer for over 15 years. I too am one of those whose policy saw a substantial increase. My increase is 20%. As usual, when I tried to contact Wawanesa by phone, I was put in queue and waited 25 minutes for someone to answer. Thank God for speaker phones. I've learned from past experience that selecting the call-back feature results in no call-back. I've waited as long as 90 minutes to speak with someone, so I guess I should be feeling lucky today. I asked about why my policy went to 6 months and was told the same thing; they want to be competitive. As to why the increase in amount, the rep just said that they had two rate increases last year.
When I said that I'd like to change the deductibles for comprehensive and collision, she told me in a very polite but not too veiled threat that changing the deductibles to higher amounts now would result in a mandatory inspection of my vehicles should I choose to lower them in the future. I didn't bother changing them today as I plan to shop around for another company. I did have a claim 4 years ago. The claims department was marginal, although I did finally get the repairs completed, but with numerous calls to the claims agent. They raised my rates then.

They are a great company. When I move to TX in a few years, it is going to be tough to change insurance companies. I've done my research, there are really no other companies that can compare to their quality of service, affordable rates and the ease of billing. I had 2 college age sons on my policy while out of state and they both had 1 claim and each had at least 1 moving violation, yet my premium is still lower than other companies.
Their claims process was smooth. Claims are mostly for our young drivers going to college out of state. The rep worked with our young drivers as if they were there holding their hand every step of the way. As a parent of a young driver, it is stressful enough knowing they are driving, but when they are in a different state where the weather could be snowy/icy, the stress increases. Having Wawanesa has helped reduced that stress level when it came to the time that a claim needed to be filed. In addition, they are one of a few carriers that have annual policies with very affordable rates. Too bad they only service CA, OR and WA.
How do I know I can trust these reviews about Wawanesa Auto Insurance?
849,102 reviews on ConsumerAffairs are verified.
We require contact information to ensure our reviewers are real.
We use intelligent software that helps us maintain the integrity of reviews.
Our moderators read all reviews to verify quality and helpfulness.
For more information about reviews on ConsumerAffairs.com please visit our FAQ.

I have been with this company for over 10 years. They just doubled my premium for no reason whatsoever. Perfect driving record! I was told that they had been undercharging Oregon customers for years. I believe it is because of the legalization of ** in this state. I will be taking my business elsewhere. I believe Wawanesa will lose most of their business in the state of Oregon.

I have a policy change I need to make but forget about these guys ever answering a phone when you need them, yesterday hours on the phone, today I call the moment they are suppose to open 8 am. Wait over 1 hour, no callback, call again, still waiting 1 hour 15 minutes, no response to emails, very bad. They get enough money. They could hire more people to answer their freakin phones!!!

Over two years ago, I was hit. Wawanesa did not only not fight for me, they put me at fault. The adjuster told me it was because they couldn't get a hold of the other party. She assured me that it would not effect my record and it was only what they did. This year... Two years later, they have doubled my policy. And made sure that I will pay through the noose if I go to anyone else. Because they put me at fault in that accident, I now have it on my public record, and all other agencies are up-charging me. Horrible online payment system as well.

I'm terribly sad that Wawanesa has caved and become like many other insurances. I am now on the search for new auto insurance after 15 years. My auto insurance has doubled for no reason but to charge what many other insurance are charging and that came straight from a representative working for Wawanesa. My family, parents, brother and sister are leaving as well. I am sure many other customers will be leaving as well. I hope it was worth it for Wawanesa.

Just got our auto policy for 2017-2018. It's an increase of $700--for no reason! No tickets, accidents, my wife and I are both older, we have older cars. Two of them we barely drive. If they don't lower my rates when I go over there today, it's bye-bye.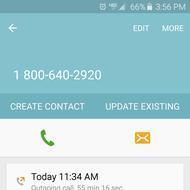 I've had Wawanesa for 3 years - I joined because my family member had great experiences with them and talked wonders about them so I gave them a try. First year was great - competitive quotes, easy to contact online and quickly called me to finish up the policy. In less than 3 hours I was all setup. I had no issues and filed no claims my first year. Second year my rate went down for the full year premium by about 400 dollars so I was happy. Great company that rewarded its customer for not crashing or getting tickets. Now it's my third year and I get a renewal that is almost the same price as my 1-year policy except now for only 6 months. Not once have I ever crashed, nor had tickets, nor I filed a claim, AND I'm an experienced driver.
I decided to log on to my account to see if I could get a better price - the website was down for 2 days until I decided to call. 2 days later I call them and I'm placed on hold for AN HOUR before I can finally talk to a human. Customer service rep was nice but of no help. She said I qualified for the loyalty discount, the experienced driver discount, and she checked my profile and said I haven't had any tickets/accidents - which is all true. SO WHY ARE YOU GUYS RAISING MY PREMIUM BY ALMOST 50%?!? The rep said she couldn't do anything so I asked to speak to a supervisor and she said I would have to be put on hold and I agreed. Five minutes into being put on hold I realize that they should be begging me for my money not the other way around. I'm done with Wawanesa - poor rates, poor customer service, poor management. They don't care about their customers. NO THANKS. I'm taking my hard-earned money elsewhere.

Been a customer for few years and never had a claim until now. They put me on hold for long min. till I decided to have on call back. The representative was so rude and sounds like she's not happy with her job!!!

This would be my 17th year insured with W.I.C. I liked that my coverage was yearly, instead of 6 months. I got my notice and it's for 6 months. It is almost the same dollar amount as it was for 1 year. I think that an increase of such proportions should be illegal. I was always under the impression that what you were paying was based on your driving record. I can understand changing to 6 months, but not the increase. I called and was on hold for a short bit, used the callback option, and 75 minutes later received my call back. Said the changes were to be more competitive. I found coverage from another major insurance company and will save 30%. BUH BYE!!

I have been a customer with Wawanesa Insurance for about six years. During that time they always offered great prices and prompt service. However they recently overhauled their system so their policies would be for a six month term instead of a 12 month term the way they have been for years. With the six month term came an increase. The new pricing was double, what I paid for 12 months of coverage in the past was now offered for a 6 month policy. Something has gone wrong and the customer service person at Wawanesa could not explain the reason for the increase.
My driving record has not changed, it's still clean with no citations and no accidents and I am still insuring the same two vehicles and I have not moved so why did my rates double. I think they (Wawanesa) made some serious mistakes when they set their pricing with their new 6 month policies. I have moved to AAA insurance and I am saving about $500.00 from what Wawanesa quoted me.

I have tried numerous times to contact Wawanesa but you remain on hold until you just give up. There have ben several occasions when I stayed on the phone for 20+ minutes. After you try so many times to call them I utilized the call back option. Wawanesa did not call back. Left several messages and to call me back. They finally called but I was on the freeway. They asked me what time they could call me back and I gave them a time.
Stupid me, I thought they would call me back. Had to call back again several times and they don't return your call!! I swapped a car with my granddaughter. My granddaughter has Geico. She was able to change the car on her insurance in a few minutes. I have been trying for 4 days. In the 4 days I have called 15 times and NOTHING. I have been a very loyal customer of Wawanesa and have been a long term customer. I called three or four times today around noon. Still no call. I think Geico is starting to look really good!! If you are considering this insurance company, don't do it.

I have been a customer for over 10 years and have not had to use any of the services for my vehicles. I recently sold a car and purchased a new one. I have been trying for 3 days to add my new vehicle to the policy. I have been on hold for over 45 minutes at least 3 times. I have left my number but have not received a call back. I can't even drive my new car because it is not insured. I contacted my homeowners insurance agent and she was able to get me a quote from AllState which is less money for the same coverage. How can Wawanesa expect to stay in business when they cannot service their existing customers?

17 year policy holder. Zero claims. Zero citations. Premiums competitive until now. New premium is 50% increase over previous year. I spent an entire afternoon trying to get through to a policy rep, using callback feature twice. No callback received. One call to a carrier I found through my big box store membership, I now have a policy with a highly rated carrier at a lot less than LAST year's premium. Moving my homeowner's today.

Been trying to get a live person so I can add roadside coverage to my policy. Been on hold over 2 hours. Left my phone number so they could call me back but still no call. THIS IS THE WORST CUSTOMER NONE service I have ever seen. Maybe it's best I don't get roadside coverage from them if it takes this long for them to answer the phone. I could die if I was in a hot desert waiting for service!!

The customer service from this company is terrible. The SHORTEST wait time I've ever experienced when calling customer service is 25-minutes. I'd say an average wait time is about 45-50 minutes. I'm sitting on hold now and it's been 1 hour and 30 minutes. I have a simple change to make that's going to take about 5-minutes. It's ridiculous. Do not use this company.

I have been a loyal Wawanesa customer for over 25 years. When I received my last auto insurance renewal, it was like they were dealing with a complete stranger. My rates almost doubled with no accidents or tickets. I was also informed that they were no longer writing 1 year policies, the main reason I went with them. I FINALLY got ahold of an agent, and with being on the phone for over an hour, got them to recalculate my rate to an almost a reasonable rate similar to what I had.
NOW I get my new Homeowners policy and it goes up $625.00 from it was last year! I have never filed a claim, I have remodeled my entire home a few years with updated electrical and plumbing, including fire sprinklers. The policy info had my entire home back to the original 1948 construction levels. I have now been on hold for the 3rd time for over an hour and I will be shopping other companies. I left call back info in their queue and never received a call back. I'm not sure what happened to this once fantastic company, but they are going to lose a once loyal customer. Bye bye Wawanesa. It was fun while it lasted...

Unable to get through the phone for an agent to help adding a new car into existing policy. It's been week trying to call them, wait for very very long hold, even left for call back number but still have no success!! Not sure what's going on with this company?? Make me nervous! How are we going to get help if there's an accident??

We've had our auto insurance with them for over 17 years. Last renewal they changed us to a 6-month policy which is set to expire 5/1/17. We received a letter mid-March stating we needed to call them. I've been trying consistently and never get an answer. It is now 4/6/17 and with four vehicles and drivers on the policy we are left hanging. We have always paid in full up front but haven't even been given a quote, just a "Brace for Impact" toned letter telling us we better call 877-929-2637 Ext. 5400 and look at our options. I would love to. Why send a letter telling your policy holders to call a number when there is no one there to take your call?

This is about the worst company when you try to reach them to do anything except get a new quote. I have been calling for the last two days now. After holding for almost an hour 1/2 I get a person p/u just to tell me that they will have to call back due to the high call volume. This is so bad. Oh and the rates are low when you jump on board with them but then they start to increase every year and not small amounts. When they send you the rate increase letter in the mail it does not explain the reason other than the monthly payment amount.

I've been with this company for 15 years and sadly it is going downhill. I paid 6 months of insurance from Oct 28 to April 28, 2017 so why did they cancel my insurance in March!!? It took me a few hours to get someone from customer service only for her to tell me she didn't know why it was cancelled but I needed to pay $510 to reinstate it and make another payment the following month. What??? I'm done!!! This is my first review on a company ever! I'm not one to complain but I wouldn't wish this kind of customer service on anyone.

This company is horrible with customer service. I just bought a new car and wanted to add it to my existing policy. Been trying to reach them for almost 3 weeks now and each time, I have been waiting from 20 to 45 minutes without an answer on the other end. Gonna check out Costco insurance this week.

After being a policy holder with Wawanesa for about 25 years I received my current renewal with a 100% increase. Policy was from $1400 for 6 mo., to $2800. We had one very small accident recently, no tickets, no points, no other accidents. We never had any problems with them before. This is outrageous!! Definitely will not be renewing! Another customer lost, good job Wawanesa!!

I am a current auto policy holder for over 10 years. Never had an accident or tickets. Always multi-car and very low mileage. A few days ago I got renewal offer which is only for 6 month and my premium is more than doubled. I called and wait for 1 hour to be able to talk to customer service rep. I've been told that I have a loyalty discount, multi car, good driver and very low driving mileage. After all this my premium went up to 67%. She had no explanation whatsoever. I asked to speak to someone who can give me reasonable explanation. She said someone from customer relations will call me back within 24 hours. When I got the call, again I was not given any reasonable explanation. She kept giving me a lots of BS answers and saying all rates were going up in CA and we are taking under considerations some other factors that we were not taking it before, like the number of claims (which, BTW had nothing to do with me policy) and bah blah blah.
Again, NO specific reason. We are talking here premium difference of $2982 and I can't get any reasonable explanation? Seems like they are making fun of me. I am very confused and I actually believed that Wawanesa was the best insurance company so far. I am very disappointed. They lost a loyal customer and by reading other reviews there are many of them.

My recent experience required a phone call as I wanted to speak to a live agent. Calling on a Saturday afternoon wasn't such a great idea... My holding time was about 5 minutes. At that point in time I was given a choice to continue to wait or have them call me when a rep was available. I choose the latter and within a half hour they called me back! I have been with them for 17 years.

I am a current auto policy holder for 14 years. Never had an accident or tickets. Always multi car and very low mileage. A few days ago I got renewal offer which is only for 6 month and my premium is $ 500 up. I call and wait 45 min to be able to talk to customer service rep. I been told that I have a loyalty discount, multi car, good driver and very low driving mileage. After all this I have to pay $500 more. Seems like they are making fun of me, I feel that way, he was careless and told me to go shop around if I don't like the price. I complained to manager, was same careless respond. I am going to make an official complaint to CEO of this company in Canada and BBB.

Every single time I call Wawanesa you hold longer that the IRS... ridiculous. I left my name a number in the callback queue and didn't get a callback until the next day. And When the callback feature worked it still took them 2-3 hrs to call back. So frustrated when I hear their recording saying Wawanesa has been voted #1 in any category. They total suck... but as for their service when acting on a policy it's okay.
Wawanesa Auto Insurance Company Profile
Company Name:

Wawanesa Auto Insurance

Website:

http://www.wawanesa.com/