Consumer Complaints and Reviews

Lost glasses in car wreck I have turned in. Stuff three different times to get my glasses fixed. First time I am told to have a record of price of glasses and a picture of me wearing glasses. Sent that in. The adjuster says that's good. A week goes by I start calling. Never get my call return until a lawyer is threaten. Then told the record for price of glasses is not good but adjuster never called to tell me this when she found out a week later. So I get a record turn that in.
Now the adjuster wants witnesses statements that I did not have my glasses after accident so According to the adjuster I should have not got in the ambulance right away and run around and get witnesses to sign paper. This came up a month later. Was never talked about before. The company is stalling and figuring I will give up on glasses. It has been 6 weeks and still no glasses and every time I turn in something it is not good enough. I need something different. I am not a Progressive customer just was lucky enough to be hit by one. I just want my glasses.

I'm not usually one to write reviews. I read them but I don't usually write them. However this experience with Progressive has left such a sour taste in my mouth that I want to warn everyone as others have before NOT TO EVER EVER GET PROGRESSIVE. In February or March my husband was driving home during an ice storm. While driving a tree branch had broken off of a tree which was overhanging on the road and hit the car in front of him and our car. The damage was over $1500 but luckily my husband was ok. We filed a claim with our insurance company (progressive) and they took the car in, assessed it, fixed it and we were on our way. Last month I noticed that they were now charging us $261 a month for two vehicles instead of the $180 we were paying before. The difference isn't as large as some people have written here but still it's $80 a month every month and we live on a tight budget as it is.
The worst part is that they didn't contact us at all, not in writing, not through email, not by telephone to inform us of these changes. They just simply started withdrawing the extra funds out of our account. Additionally when my husband called they told him that because he was in an accident our premiums would go up... EXCUSE ME... not only was there no other vehicle involved. It's not as though he hit a tree or hit a pole. Due to severe weather a tree limb had done damage to the car while he was driving home from work. Apparently it didn't matter. The rep was condescending and told him that was in our contract. Also as others have mentioned before accident forgiveness is only on accidents below $500... TERRIBLE scamming company. We are dropping them immediately.

I purchased a policy at Progressive Insurance, at the beginning of 2017. The rate was low, and I was looking to save some money. I have even signed up for what they call "Snapshot" - a small device or a cellphone app which according to Progressive "rewards safe drivers". I have had no accidents, no claims, no tickets or any brush with the law. Little that I know Progressive couldn't care less. They offered me a renewal, six month later which was a whopping SIXTY percent up, from the original quote. Suddenly the premium went to $770, up from $480. There was no reason for it, no violations. My credit score is over 800. I called them and they told me "this was in your contract that you signed". How rude and obnoxious. Oh, and that Snapshot thing alone jacked up the premium by 10% because... I was doing "hard brakes".
Um. I guess there was nothing to pick on so they've picked on my braking. [eye roll] Anyway - I'm dropping them and I'll never believe any of their advertising. They are greedy crooks who only want more money. Oh, and to make it even more pathetic - I just got a "thank you note" email from the company CEO. Thank you for being a valuable customer. Are you serious? Why are you mocking me like that?

I purchased Progressive Insurance about 3 years ago because they offered such a great rate. They failed to tell me my rate would increase every renewal period. I have a perfect driving record, no accidents or tickets since signing up. I even suffered through their snapshot device in my car for six months to get a lower rate. After the six months, received a B+ and $56 discount but they increased my renewal rate by $23 at the same time, what a crock. I'll be leaving these shysters before my next renewal.

We purchase insurance for our 2017 Trike. We purchased an annual premium over the phone at the dealership the day of purchase. Paid with a debit card and signed all documents electronically. Two months later we get a bill for $377.00 more which is about 85% of the original premium. When we called and ask why we received the bill our rep said that we did not want uninsured motorist that we opted out at the time of purchase and they had added it back into our policy because we didn't sign the necessary paperwork, that we signed the day of purchase, ie the day they took our money/premium. She said if we signed the paperwork we would owe some of the premium because we had already used some of the insurance that we had opted out of to begin with. So she wanted me to sign papers saying we opted out of something we didn't want that they had added back to the policy and charged us for. WHEWWW does that make sense. NO.
Long story short. When we were purchasing the insurance that day she insured us that it was a normal insurance policy, FULL COVERAGE, there was nothing explained to us about opting out of uninsured motorist. She claims there was, so it's my word against hers. However I am in the process of dropping their insurance and have already taken out insurance where I have my home and autos. The rate was substantially lower also. That's going to be another issue to see if I am reimbursed for any unused premium.
How do I know I can trust these reviews about Progressive?
825,614 reviews on ConsumerAffairs are verified.
We require contact information to ensure our reviewers are real.
We use intelligent software that helps us maintain the integrity of reviews.
Our moderators read all reviews to verify quality and helpfulness.
For more information about reviews on ConsumerAffairs.com please visit our FAQ.

Promised over and over they would settle. Had to take their client to court instead. Does not return calls, tells you the check is coming and it isn't. Get a small claims court date before statue of limitations is up. I did, even after they said the check was coming! Glad I didn't trust them! Their client had to pay out of pocket!!!

I had an accident. It wasn't my fault. Progressive was nowhere to be found. This company is a total SCAM. They did NOTHING. When I said NOTHING I mean the other driver was at fault and Progressive did nothing to help me with my claim. I ended up needing a lawyer. There is NO reason to use this company. All they want is your money. Jesse ** was my insurance agent. I am pretty sure she was the stupid person I have ever come across. She was worse than useless. NEVER AGAIN will I use this PATHETIC SCUM of a insurance company. They just want you to pay for insurance. That's it. They do nothing as far as a INSURANCE COMPANY. If you have a accident and it's not your fault don't plan on them helping you because they have no intention of doing anything but ignoring you.

Horrible company. I have been a loyal customer for Progressive for the last five years. Paid on time. Never had an issue. I had a few claims one was for glass and the other one was roadside in and then non fault accident that was caused by another driver that also has the same insurance. It was still on my claim when I asked them to remove it they refused to remove it. The agents are unprofessional. They give you the wrong answers. I talked to 10 people and one day in the same department, every single one of them gave me different information.
For anyone that's plan on getting a policy through Progressive I suggest you go somewhere else. Get your moneys worth because these people are nothing but a scam artist. They don't ever pay the bills on time. For anyone that's plan on getting a policy through Progressive I suggest you go somewhere else. Get your moneys worth because these people are nothing but scam artists. I was hit by a drunk driver and the bills from December still hasn't been paid by Progressive.

I have only been a customer since May, I put coverage on my 2013 Ford Focus, I was happy with the rates because they were much lower than my previous provider. In June I traded my vehicle in for a 2013 Subaru Cross Trek. Switching over my policy was easy, though I was not impressed with the switch charge they sprinkled on to my next few months of payments, even though I was told I would see no difference when I was on the phone with them a week prior to my trade in to ask if everything was going to switch over smoothly. I received emails that my documents successfully reflected my new vehicle and I was sure that all was well. I have the progressive app, and that is what I use to pay my bill, I don't check on it often, as I didn't feel expected to except for my paying my bill.
On Saturday July 8 I went on my app to pay, even though I'm due on the 23, I had the means to pay early when suddenly I see that my policy had been canceled that day! Immediately, I am confused and go to my email to see if I had missed multiple cancellation emails, but I did not. Clicking on my canceled policy on the progressive app redirected me to their website where I had to click through a few links to find my documents section where progressive had sent cancellation notices, but in a pdf format and only to my progressive account. Even my app did not notify me of these received documents.
I called customer service on Saturday July 8 and was told, yes, your policy was canceled due to an underwriting issue, my confusion to which she responds, well we sent out the notifications on the 23 and 27 of June I'll have to connect you to that department. Well that department has weekends off, so here I am on Monday July 10, two days without insurance, calling the underwriting team and I connect to a lady and recount her, all we wanted was a phone call to verify details on the policy change. I explain that it took me until being canceled to even realize that they sent these notifications, to which she replies that they will not renew my policy and I will have to purchase a new one through the sales department IF they choose to sell to me again.
I have only been a customer since May, I have paid before my due date each time, and I'm getting canceled because I didn't call them when I had no idea I had to?! Progressive has a flawed system of reaching out to their customers, they have my phone number, they have my email and yet, they choose to only contact me through their website. News Flash: People aren't checking their insurance website like it's Facebook, Progressive! I should not be expected to. Progressive recklessly lost a customer due to their poor communication and awful customer service.

My daughter signed up online for auto insurance. She provided all the necessary info and paid for six months of insurance. Progressive sent a letter to my home (not hers) indicating they we're going to cancel her insurance because she had not provided all the requested info. Immediately as of receiving the letter from me, she called underwriting (Thursday) and they told her if she did not provide the info within 3 days, insurance would be canceled. She sent the info immediately (proof of residence) via email and received an auto response.
The following day (Friday) she called Progressive to ensure they had what they needed but underwriting closed at 3:30 so she was unable to speak with anyone. She called first thing on Monday morning and they had already canceled her insurance. Progressive willingly accepted 6 months' worth of payment but never contacted my daughter after she provided the necessary documents to say they wanted more. When I spoke to customer non-service, they said, "well, we have hundreds of thousands of customers and can't contact everyone!" Hello, Progressive will accept payment and then cancel your policy without regard!!! ABSOLUTELY THE WORST CUSTOMER SERVICE AND UNSCRUPULOUS COMPANY.

My son and daughter in law has this insurance. Their Truck was broken into on the driver's side door. The window was broken, they got her purse and his gun that was in the door. Progressive person told them that for the Items stolen out of the truck they would have to file that on their homeowners Insurance? Do what. They were not at home they were in town! This Insurance Company is Nuts!!! I told my Son to get a Lawyer and let him or her handle it.
And also call Geico!!! I have had Geico for years now and their prices are lower than Progressive and their people are a lot better and easy to talk to. At least they know what to tell one of their Clients when something bad happens to them!!! Oh they also told them what mechanic shop they would have to use to get the Truck repaired. Oh hell no you have the right to use whoever you want to use. No Insurance Company has the Right to tell you who to use for Repairs not even on your Home!!! Bye, BYE PROGRESSIVE you just lost another Client!!! and monies, 3 cars and Homeowners Insurance Also!!!

Ok so we thought it would be safe to leave our vehicle in a parking garage at a casino, when we had a family emergency of a grandmother on hospice and wanted to make it down to sit by her side. So leaving a Friday night we didn't return until that Sunday night to retrieve the vehicle. Noticing that it was not there we immediately went into the casino and asked if it was towed, they said they don't do that, so they reviewed the videos and seen someone break in and take the vehicle in the afternoon of that Sunday. Reporting the vehicle stolen and telling Progressive was the easy part, then the vehicle was recovered by the fire department and police since someone set arson to it.
They started to incriminate us about everything which ok I get it, cover the basis. So I provided everything they asked and was told that was all we needed multiple times. Calling to find out what was going on with the claim, since no one was calling us to update me or emailing me back and then I was asked for more information. They had given us a amount and forgot some items that we installed to the vehicle and after that was when things seemed to turn sour for us. So we are looking at May 21, 2017 the truck was stolen and found May 23rd or 24th. A total loss and still nothing but, "Well we are investigating this and now we need a court subpoena to get phone tower records" (keep in mind they already have this information on the phone bill that shows which tower the calls came from or at least which city, also which in this case shows them everything that we told them).
Bottom line is that now it seems like they only want to make thing worst since I got frustrated with them because they are dragging us through the mud and making us look like criminals. I had a fully paid off good vehicle and now nothing because they are overpaid and don't want to put out the claim. I feel treated so unfairly and they keep saying, "No. It's not a runaround and it's not incriminating you". Bull. Don't trust this company. Now they want me to drive 200 miles to have myself and my mother sign a notarized form for them to court order my phone records. It is bad enough we had to sit next to someone die and then come home to our vehicle taken and then destroyed and have them treat us like this and push it off like they have. It has been just one thing after another, and another. They can't keep their stories straight between the investigator and the claims adjuster.
I would stay far away from this company, there are plenty of companies that can beat the rates, and way better customer service. So just ask yourself because you never know if some dumb person is going to take your property and destroy it, do you want to lose out on what you put hard work to having or do you want to work with and invest into a company that will help you and actually look at the facts and complete your claim in a timely manner? DON'T TRUST PROGRESSIVE!

For being a good customer and paying on time, and being good driver, Progressive will raise your rate instead of lowering it. They will also withdraw from your account without notice and refuse to refund your money, that's what they've done to me. I would advise looking elsewhere for vehicle insurance.

102 degrees out while my car became disabled. I called Progressive roadside assistance right away at 4 p.m. An hour past and I still did not get a text message or anything that anybody was on their way so I had to call back, turns out they claimed they were busy and nobody was able to get a hold of a tow truck yet. They said they would call again and said it would be another hour, maybe 6:30 p.m. That's 2 and a half hours for a tow truck in the heat without AC!!!

I opened a new policy gave them my account and routing number to make automatic payments Monthly, Here being only 2 months with them they have taken "Withdrawn" 1,500$$ PLUS ALL MY OVERDRAFT FEES when my bill is only 91.00$$ and my payment ain't even due, And for Progressive constantly taking out I'm getting Overdraft fees cause all other bills are trying to get paid. Now mind you this amount happened so fast I didn't get a chance to stop them from withdrawing from my account.
I've been on the phone with Progressive for 4 days and keep finding out their still taking money LIKE WTF!!! BIG RED FLAG? And they don't even have an answer or even know how to fix the problem. They keep jumping back and forth to supervisor and keep leaving me on the line for more than 30 min. CEO?TRICIA GRIFFITH I think you need to get in there and fix the problem and pay me my money back. I'm sure you like your bills paid on time. THAT NOBODY KNOWS WHY Y'ALL WITHDRAWING FROM THE ACCOUNT O ** AND Y'ALL DON'T EVEN HAVE ME COVERED FOR MY 2017 VEHICLE. I think I need to make other phone calls.

I contacted insurance company and informed them that someone had hit my car. I told her the police wasn't called and I didn't have a police report. Well, a couple days after the incident, I was told that they contacted the driver and she had not yet returned their calls. Recently, they stated that she finally had contacted them and she denied being involved in an accident. The claim adjuster stated that the driver sent in pics of her car and she didn't have any damage. So my claim was denied. Well, I found car and took pics and showed them that she had hit my car.
The claim adjuster said that she contacted lady and wasn't able to get in contact with her. Not to mention, I was told that I could take her to small claim court. However, when I asked for her contact information, she did not give me information. I have been stressed dealing with issue, I'm not getting anywhere. The claim adjuster stated that she couldn't make her admit to being involved in an accident. I keep getting the run around and I am sick of it. The accident happened in April and still May 4, car is not repaired. She has Progressive Insurance too...

What I learned the hard way is Progressive Insurance doesn't hold their policyholders accountable for their actions. Even when they take 11 days to report an auto accident that caused 5100 dollars in damage to my property. I'm currently going against a 60/40 liability split in a situation that I'm not liable in at all, the unlicensed driver they are defending has given mixed statements about the accident to the police and even went to the extent to switch the story completely when Progressive finally gets in contact with her on the phone 11 days later. The 27 year old unlicensed driver that they are refusing to hold 100% accountable for crashing into my car while making an illegal U turn has been neglecting the situation even though I reported it to her insurance and mine the very same day it happened (6/15/2017).
The police report clearly pokes holes in the policyholder's phone statement but my rep Jasmine ** (Yonkers, NY) and her supervisor Amber are doing everything they can to avoid covering the full costs that their driver caused. The supervisor doesn't return phone calls and is very evasive, whenever I ask to speak to her she's either in a meeting or conference call. But when I leave her messages she doesn't return calls even though her voicemail states that if you call before a certain time she will call you back by the end of the day.
Jasmine even disrespected me by saying I'm partially liable because I could have avoided the accident if I would have maneuvered out of the way... The accident was unavoidable because their policyholder drove bumper first into the side of my car as I was going by. The damage to the policyholder's car was all on the front bumper but for some reason Jasmine says I sideswiped their policyholder and I'm partially at fault for not avoiding her. Are you serious?
Now, if a police report says your driver struck my vehicle with the "front" of hers causing damage to the "side" of mine how is it a side swipe? Sounds like an illegal U turn gone wrong to me. I mean her car was facing North on the Southbound side of the road we were on after she hit my car. How does your car go from facing south to north and you're merging into southbound traffic? Even the damage indicator on the police report shows that her vehicle was only damaged in the front bumper which is point "2".
If your policyholder says to the police officer on 6/15/17 that she didn't see me coming while she was merging into traffic (it's in the report) how do you believe her when she gets on the phone 11 days later and says, "He switched into the right lane while I was merging into traffic". You go from stating that "You didn't see my car coming to I saw the car switch lanes..." But I guess you can lie your way out of anything and avoid reporting an incident for 10 days with no problem if you're with Progressive. More like Regressive, I'm disgusted with the way they are handling this case and will take whatever action necessary to make sure something is done about it.

So first off it took three months to handle my claim, I got hit by one of their insurers, almost ran me off the road!!! These people gave me the run around and told me lies over and over again. Would never return my phone calls or emails and when she finally did she denied my claim. I proceeded to tell her I would take further legal action so she decided to call back and tell me it got accepted and gave me an estimate for getting my vehicle fixed. Ok cool, waiting and waiting again so I call and email over and over again waiting for my next step for her to email me back weeks later to deny me again???!!! Like wth??? I WOULD NOT RECOMMEND PROGRESSIVE TO ANYONE!!! They are a bunch of **!!! They really don't care, feed you a bunch of lies and it's not fair! All I wanted was my damages fixed! Your insurer was even driving with no license then got her sister to lie to the police and tell them she was driving!!! I'm going further believe me.

Another driver ran a stop sign and totaled my car. Within 3-business days I had a check in-hand from Progressive. Their rep that helped me the morning of the accident put me at ease and kept me sane throughout the entire process. Their payout was extremely fair. I still use Progressive for my new car. Anytime I need to contact them I get through to someone right away, by phone or their webchat. From small items like adding drivers, or bigger stuff - like when a rock cracked my windshield, they are helpful and efficient. I've had nothing but good experiences with them. My rate is higher than I like, but I live in Los Angeles area and I commute a lot, so there you go. I just needed to voice my opinion to offset the negative comments. There is good stuff to be had with this company!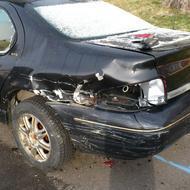 On the morning of December 10 2016, Day 1, a motorist got drunk, trespassed on private property to start a fight with his girlfriend, fled in his vehicle after she called 911, collided with a stop sign, then collided with my parked car a few miles later, a 98 Chrysler Cirrus lx worth about 4000 dollars. I was awoken by my local police department with the bad news. They ask me to come look at my damaged car and to provide information for the police report. Fortunately I live in a very small town, and the police tracked down the perpetrator a few hours later, and cited him for hit and run along with the other charges mentioned above. He was so drunk, he could not even remember what he hit, although he remembered hitting something.
Having no credit card and a lousy unhelpful insurance company, I was forced to walk to work for the next 2 weeks. I saved every dime, and purchased a $1716.55 chevy cavalier in poor condition to just get around in until things became settled. It was a good decision considering Progressive never did call me to begin reparations.
I called the police on day 40, and was able to obtain the police report. The troubles began quickly, as Progressive agents do not answer their phones. I leave a detailed message, including the times to reach me. I would not get a call back within this time range until day 52. The adjuster told me to get the car repaired, but I insisted it was totaled, and that was wasting yet more of my money. They reluctantly send an estimator to look at my vehicle who agreed it was totaled. They offered me a very low value for my car, and denied any responsibility to provide me with a refund for the beater car I purchased to continue my life for the 52 days after the original incident.
On day 53, the case against the perpetrator went to court, and he was found guilty of the three violations. The drunk driving charge could not be pressed since he had exited his vehicle prior to the police involvement. Sadly, there was nothing the courts could do for me specifically. I have since tried numerous times to talk with Progressive reasonably, only to be shut down without any type of explanation. The old 'Take it or leave it'.
After I refused their initial offer, the claim adjuster became very rude, so I asked for a different adjuster, and was told no. I asked to speak with the claim adjusters supervisor, and this person was even ruder, openly laughing at me and mocking me for my predicament. I then spoke with the claims manager, who was very professional, but also refused to negotiate. At this point, I asked for ceasement of telephone calls from the adjuster. This also has been ignored, as I still get phone calls from the adjuster trying to pressure me into accepting their lousy deal. They would not even agree to remove the totaled car unless I agreed to their settlement. It was only after my township's police department got involved on my behalf and threatened to have the car towed and impounded that they came and removed the destroyed car.
I have contacted the Pennsylvania Department of Insurance, but was told there is nothing they can do for me since be it a good offer or bad offer, they have made an offer. They advised me to refuse it and take them to court. It is now day 200, and this matter has yet to be settled. I just called the claims manager again who indicated their position regarding negotiation has not changed. I am going to have to sue them in court for what I feel I am owed, which is more lawyer fees that I have to save up for.
I had nothing to do with any of this, but now I have had to foot ~1700 dollars for the beater car plus ~2800 dollars for my new long term vehicle, plus now saving money to get a lawyer, and there is also the late fees associated with having to foot all that money has caused me, and the stress of just struggling to get by without that money. Progressive, you stink. There needs to be an option to give you a zero. 1 star is far too much.

I cannot do business with a company that will not respond to email or phone messages. I was involved in an accident with a Progressive insured negligent driver that totaled my vehicle. The Progressive agent I initially spoke to advised he would arrive to inspect my vehicle within a week. It has been a month and the agent will not return my calls or my emails.

Progressive wants to charge me $700/year extra because my wife and I were hit by other drivers. We were not at fault, and our current insurance company didn't pay out any money, nor did they raise our rates. Progressive also does not accept "safe driver courses" unlike legitimate insurance companies. Progressive are a bunch of scammers and looks for every way to get more money out of you!

I have been with Progressive for many years now and my driving record has been absolutely spotless for the duration. Spotless for at least the last 10 years. Zero tickets, zero accidents, zero claims of any kind. About a year ago, I received a minor ticket ($60) for an illegal right turn. Issuing officer indicated the points should not reflect on my policy as it was not a safety violation, just a simple mistake (I didn't see the sign). Then recently, I was involved in a very minor accident. Less than $5k damages between the two vehicles involved. The accident was my fault. It was also a very low impact accident, about 5mph, no airbag deployment and no injury to either party involved. I filed the claim and had almost zero correspondence with Progressive. Non returned phone calls, phone calls with conflicting information (like where my car actually ended up for repairs).
My policy was up for renewal the following month. Keep in mind, until this point my record was SPOTLESS. I went online to print my new insurance I.D. card and noticed they had DOUBLED my premium!! I thought it was an error, so I called and was met with the most condescending, unprofessional customer service rep. He accused me of not reading the notice they sent out, which at that point I had not yet received. Then proceeded to tell me that my premium WAS in fact going to double due to this incident. I've paid into my policy for YEARS without so much as needing a tow. I get in my first accident in almost 10 years and my premium jumped from $167/mo. to almost $350/mo.!! WTF?! I was told that my safe driver discount didn't come into play at all... Apparently I am no longer a safe driver in their eyes.
I've paid thousands of dollars to my policy and then when it is time for them to hold up their side of the deal by paying for the repairs, they stick it to me again my doubling my rate on top of the deductible that I paid. I thought "Surely this was illegal". Guess not. Also, my policy has small accident forgiveness which I asked about and was told that small accident is anything $500 or less. Really?! Pretty sure it's next to impossible to get into any accident that causes less than $500 in damage. Labor alone would eat that up in a heartbeat. At any rate, I think their policy terminology is very misleading and even though they consider you a silver, gold or platinum member of their "Loyalty Club", there is ZERO loyalty on their part. Bottom line, they will fix your car, but the communication will be terrible and misleading and your premium will go up so high that most people in my income bracket (low-middle) won't be able to pay for it.
Unless you like Ramen. If that's the case then MAYBE you can have insurance through Progressive and still be able to eat. I could understand if I'd had multiple claims or infractions, but my record was pristine. Just be very wary of them. It all sounds good up front but when it comes time for them to do what we've been paying for, they will stick it to you and not look back. Terrible, TERRIBLE company. Please do yourself a favor and just buy your insurance someplace (any place) else. You'll thank me later. I promise. They're thieves. No regard for human condition whatsoever and they don't back up their claims. It'll all fall on you and it'll hurt.

Had a semi truck tire come flying at us driving down I-10. Damaged our new car. Progressive told us to drop the car off and insurance adjuster be there 24-48 hours. Our car has been sitting for almost a week. And when you call they are rude and don't give 2 cents. So after the car is fixed we will be looking for different insurance company. I suggest you all do the same. Out of here FLO.

My car broke down. I call roadside assistance, they said they have some one within an hour to tow my car. Hour passed by I called them again and said to give them an additional 15 mins, I said ok. About 10 mins later after the 15 additional time they called me (I guess it was the driver), and asked me a thousand and one questions about what happen to the car and so I told him the basic (I don't know anything about cars) then he said, "Ok hold on I'll give you a call back (which he never did)."
After he hung up someone else called saying that my order was cancelled and a new one was place because the driver had said he arrived at the location and he was unable to tow my car due to I was parked in the grass (which no one ever came to my location). I called the company again and they didn't know anything about the 1st order being cancelled they had to call the towing company to see what happen. I then asked to speak to a supervisor, after waiting 30 mins in line they said they were not available and they took my info. I asked when should I be expecting a call back from them she said in 2 business days. WTH is that? WORSE COMPANY EVER!!! I will be cancelling my policy... PLEASE GO WITH SOMEONE ELSE. DON'T WASTE YOUR VALUABLE TIME WITH THIS COMPANY. THEY ARE A JOKE!!!

On May 4th, I got on Progressive's website to figure out how to change our automobile policy. My husband and I had purchased a new (to us) car (2014 Ford Edge) and sold his old car (2008 Hyundai Sonata). I activated the live chat and asked the representative what I needed to do to replace the car on our policy. The representative, instead of suggesting I call to make the changes (something that a later representative told me I should have done - basically some "learn your lesson" advice), directed me to a particular place on the website.
I followed the instructions and proceeded through the process. Apparently, during the process, I did not add collision coverage (something that was on the 2008 Hyundai and is currently on the other two vehicles on the policy - a 2008 Ford Focus and a 2003 Ford Explorer). This was unintentional, as I did not even know this was a mistake I could make. After I made the changes, I followed up with an agent online to confirm the new payment amounts. Again, no mention of collision coverage was made.
On June 15th, we had a minor collision issue with tire tread on I-95. We called to make a claim. I spoke with three representatives that day. All explained, much to my surprise, that collision coverage was not on our policy for the 2014 Ford Edge, and all also stated that they found that extremely strange because it was on the old vehicle and the two other vehicles. We left the conversation that day with the promise they would look into the matter. Neither I, nor they, at that point knew what was going on. Everyone was confused by what the policy was showing.
The following day - could have been two days - a representative called me and told me they would not be offering coverage. As I had made the changes online and not on the phone (as directed by one of their agents) and not selected collision coverage, the vehicle would not be covered. Today, the conversation continues as I talk with yet another employee's supervisor.
In the midst of all this, after arguing about collision coverage, no one offered to add it to the policy. So, on June 21 when my husband and I went to drive home, he asked the question "so do we have collision coverage now?" Surely, after the calls and arguments over not having it they had added it, but to be safe I called to find out. Turned out that no - we still did not - and no one thought it would be important to direct us through the process to add the coverage. The agent I spoke with at that time tried to tell me the coverage would not go into effect for 5 days. I warned her that if something happened, we would be having a very different conversation.
As I continue to argue with Progressive about this issue, my thoughts are as follows. Though we were, at one time, pleased with the service we received at Progressive, it is clear that Progressive is going the route of so many large companies, favoring quality and speed in their service rather than taking the time to talk to and truly engage in customer care. At one point during my conversations with representatives, someone advised me to always call and to not do anything online. Another representative told me that it was too much to ask that a someone follow up with clients on policy changes made online.
Despite the fact that the actions I took were at the advice of one of their agents, they have taken great care to hang this entire conflict on the unintentional clerical error I made. As a customer, it saddens me to see companies no longer work with clients to rectify situations. As someone who has worked in sales and business, it shocks me to see a company as large as Progressive choose to win such a small battle in lieu of caring for and keeping a long term client.

You better be your own advocate on every aspect of the claim for Progressive, as we were asked to take our car to distant cities for Progressive's appraiser to look at it? You know our address from the file and the adjuster does not take that into consideration? We had to call continually and fight to get the proper replacement parts, matching existing. The relationship that insurance companies want to have is with the repair facilities so they can influence the repair costs!!! Terrible that we can't all have character and do what is right regardless of cost!!! Progressive Adjuster then lies and says the vehicle is ready when it was not!!! 2 days without a vehicle because we dropped off the rental on the way to pick up a car that was not finished!!!
You get what you pay for and Progressive is cheap for the wrong reasons. They will not cover what they need, provide sub par customer service, and employee people who will provide false information, while putting back sub par parts in the repair process, not restoring you to pre-loss condition!!! Buyer beware, and the insurance companies complain it is the litigious society while in fact they are in part to blame!!!

I just find out my insurance rates went up while trying to renew my auto insurance. Imagine putting at fault and paying other driver without you knowing until the expiration date of your insurance. I got nervous and call Progressive Insurance right away but it was sad to see how many unprofessional people work at Progressive. An insurance claims representative put me at fault for an accident and raised my rates without my knowledge. Except for the claims representative's supervisor who seemed to be helpful though still defending Progressive, all I talk to are disrespectful and full of lies especially the claims representative who so many times lied to me for no reason. They are so ignorant that they don't respond to your request even after talking to them. I have a lot to post about Progressive in the coming weeks so that they will not fool others.

I moved to a new state and decided to switch my car and renter's insurance over to Progressive. After over a year of automatic withdrawals, and my policy coming to an end, I received a letter stating that my policy would not be renewed due to excessive claims. It turns out you cannot call for roadside service more than 3 time within a 6 month period. So if your car dies, you need help with a flat out in a new town on a busy street, or you lock your keys in your car by mistake... they'll take your money but your ** out of luck otherwise. This never happened to me with GEICO. Guess trying to save a buck and being persuaded by a cute commercial will get you nowhere fast.

On May 28, 2017, I was in Wal-Mart grocery shopping. While I was in there, a bad storm with 70 mile per hour winds came through and so I waited out the storm in the store. The next day I noticed damage all down the passenger side of my car. Filed a claim with Progressive. They are trying to say that it will be 4 different claims because of the way the damage looks. So I went to get video footage. Had to file police report. Police told me that Progressive Insurance should have gotten it.
The adjuster has been extremely rude because we have been trying to get the color of my back bumper corrected when I was rear ended in November. It was painted the wrong shade of white. Now our phone calls are being ignored by him and another phone number we were given always goes to voicemail. And now this damage that just happened to my car was out of my control and not my fault, but Progressive files it as my fault. It's already on my record. This was storm damage. Oh and I haven't gotten a check or the option to get my car fixed. Just me wasting half my day everyday trying to get something done. This company should not be in business.

Matthew BrodskyInsurance Contributing Editor
Matthew Brodsky is an established expert on insurance, having written hundreds of articles and other pieces of content on the subject, interviewed countless practitioners, and attended dozens of conferences and events. He served as an editor at industry magazine Risk & Insurance for six years. More about Matthew→

Progressive Insurance is one of the country's largest auto insurance companies and has been offering auto insurance since 1937. The company is headquartered just outside of Cleveland, OH.
Name your price: Progressive has a unique program for auto insurance that allows people to enter their budget and find a plan that matches closest with what they can afford.
Snapshot program: The company offers a device called Snapshot, which plugs into a car and reports stats about a driver's driving habits. This can help ensure that a driver is paying the right amount for their insurance.
Progressive app: Progressive has an app that allows its customers to access their information from their mobile devices, in case they need it while they are away from a PC.
Loyalty rewards: Progressive's Loyalty Rewards Program gives customers points for loyalty, and it offers benefits like Accident Forgiveness.
24-hour customer service: Representatives of Progressive are available 24 hours a day to help customers.
Best for New drivers, drivers who just purchased a car, and drivers who don't do much driving but own a car.
Progressive Insurance Company Profile
Company Name:

Progressive

Website:

https://www.progressive.com/