Find the Best Car Insurance in Las Vegas, NV

Top 12 Las Vegas Car Insurance Companies

EverQuote Insurance Services

Free online marketplace that matches you with car insurers in minutes. Works with more than 160 insurance companies. Has handled over 35 million quote requests. Offers online resources on car insurance topics.

Compare Quotes
Allstate Auto Insurance
Read 2,104 Reviews

Protects drivers with standard and specialty coverages. Policies include claim satisfaction guarantee, Drivewise and Allstate Rewards. Accident forgiveness and roadside assistance add-ons. Offers more than 10 types of discounts.

Get a Quote
Freeway Auto Insurance
Read 156 Reviews

Works with multiple insurance companies to find customers coverage they can afford. Helps all types of drivers. Agents speak English and Spanish. Has an online auto insurance knowledge center with resources. Online quotes.

Compare Quotes
QuoteWizard

Compares insurance offers from various providers. Requires some personal information, vehicle details and insurance and driving history for quotes. Over 50 million people use its free online service.

Get a Quote
360 Insurance Car Insurance
Read Author Review

Sells auto and RV insurance policies, including SR-22 certificates. Lets customers request quotes, file claims and make payments online. Spanish-speaking agents available.

Affordable Insurance of Las Vegas
Read Author Review

Sells auto, ATV, RV and motorcycle insurance policies. Schedules night and weekend appointments. Allows customers to contact agents via text message. Accepts online payments.

AMS Insurance
Read Author Review

Offers car insurance. Provides a variety of other insurance products, including life, home, renters and pet policies. Gives immediate online quotes. Bundles car insurance with other policies for discounts.

Express Auto Insurance
Read Author Review

Offers auto, motorcycle and commercial vehicle insurance. Specializes in insuring high-risk drivers with bad credit or poor driving records. Works with carriers like Mendota Insurance, Progressive and Claro Auto Insurance.

Invest America Insurance
Read Author Review

Sells classic car insurance, teen driver insurance, SR-22 insurance and motorcycle insurance. Gives free quotes over the phone. Accepts online payments. Provides a free Starbucks gift card with any insurance quote.

Las Vegas Auto Insurance
Read Author Review

Works with several car insurance carriers like Progressive, Arrowhead Exchange and Infinity Auto Insurance to provide policies at various coverage levels. Gives free quotes online or by phone.

Primero Insurance Company
Read Author Review

Sells cheap car insurance with a variety of coverage options. Offers free car insurance quotes online in less than five minutes. Insures high-risk drivers with no credit history.

Universal Insurance Agency Las Vegas
Read Author Review

Offers auto, motorcycle and RV insurance for Las Vegas residents. Works with major carriers like Progressive and Infinity Auto Insurance. Provides free quotes on its website.

Driving in Las Vegas, NV
You're legally required to have car insurance in Las Vegas, but several factors make purchasing policies with additional coverage a good idea. Many Las Vegas drivers feel safer knowing they have more than the legal minimum of financial protection in case of an accident.
Crashes in Las Vegas: There are more than 20,000 car crashes in Las Vegas each year, with the majority of automobile accidents occurring on Interstate 15. Comprehensive car insurance policies provide Las Vegas residents with personal injury protection, collision protection, liability coverage, medical coverage, roadside assistance and rental car reimbursement if they get into a serious accident.
Road conditions in Las Vegas: Because Las Vegas attracts more than 40 million visitors each year, there are always drivers here who are unfamiliar with the city. These tourists often drive erratically and create traffic jams, making everyone on the road less safe. Frequent construction also causes poor road conditions. Because of these persistent issues, residents of Las Vegas benefit from having a policy with comprehensive coverage.
Vehicle theft in Las Vegas: Each day, around 25 cars are reported stolen in Las Vegas. Areas like Sunrise Manor, Paradise and Bracken have higher-than-usual vehicle theft rates. If you live in one of these areas, you should have a car insurance policy that covers the full value of your vehicle after a theft. Though people living in safer neighborhoods, like Arden, are less susceptible to crime, car insurance that covers the full replacement value of your car is still a good idea.
Average Las Vegas car insurance quotes
Annual premiums for car insurance in Las Vegas range from $850 to $2,000.
The table below demonstrates the cost of car insurance for a 30-year-old woman depending on where she lives in Las Vegas. The neighborhood or ZIP code where someone lives affects the price of their car insurance policy based on the number of stolen vehicles, fraudulent injury claims and vandalism reports in the area.
| | Comprehensive | Liability | State minimum |
| --- | --- | --- | --- |
| Summerlin - 89128 | $1,444 | $1,034 | $900 |
| Buffalo - 89117 | $1,546 | $1,036 | $902 |
| Huntridge - 89104 | $1,718 | $1,692 | $974 |
| Sunrise Manor - 89122 | $1,566 | $1,036 | $898 |
| Arden - 89118 | $1,588 | $1,058 | $918 |
| Paradise - 89132 | $1,448 | $976 | $852 |
Other factors that influence the annual cost of car insurance in Las Vegas are:
Age
Gender
Marital status
Credit score
Driving history
Discounts are usually available for customers who have excellent driving records, use anti-theft devices or bundle their car insurance with other policies. Students, military members and veterans are also often eligible for discounts.
What is the minimum auto insurance coverage in Nevada?
In Nevada, drivers must carry a 25/50/20 auto liability insurance policy at the minimum. A 25/50/20 policy includes coverage for $25,000 for bodily injury or death in any single accident, $50,000 for bodily injury or death of two or more people in any single accident and $20,000 for damage or destruction of property in any single accident.
Uninsured drivers put everyone on the road at risk. Around 10% of Las Vegas residents who drive don't have car insurance. Uninsured drivers cause insurance rates to rise, and insured drivers who didn't purchase uninsured motorist coverage might be forced to cover the costs of an accident out of their own pockets if they're hit by a driver without insurance.
Las Vegas car insurance alternatives
Drivers who have caused an accident while driving uninsured or have been convicted of a DUI or DWI can apply for SR-22 certification, which provides minimum liability insurance coverage for high-risk drivers in Las Vegas.
Alternatively, high-risk drivers who have been turned down by insurance providers can contact the Western Association Automobile Insurance Plan to be connected with an insurance company that can help them receive coverage.
Vegas auto insurance FAQ
Why is car insurance so expensive in Nevada?

Because of the increasing frequency of accidents and car thefts in Las Vegas, drivers here pay significantly more for car insurance policies than people in neighboring states. Additionally, many DUI- and DWI-related accidents happen near the Las Vegas Strip, and these accidents cause premiums to spike.

How do I find SR-22 insurance in Las Vegas?

Most car insurance companies in Las Vegas offer SR-22 insurance, which is also known as a Certificate of Financial Responsibility. SR-22 certification helps high-risk drivers reinstate or maintain their driving privileges after certain traffic offenses, including DUIs, DWIs, receiving too many tickets or causing an accident while uninsured.

Is Nevada a no-fault state for accidents?

No, Nevada is an at-fault state, which means the person determined to be at fault for an accident is responsible for any resulting damages or injuries. Anyone involved that was not at fault can bring a claim against the party responsible for causing the wreck.
Thank you, you have successfully subscribed to our newsletter!
Las Vegas car insurance company information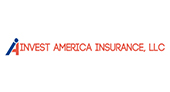 Invest America Insurance offers auto, motorcycle and RV insurance. Customers choose from a variety of coverage options, and the company gives discounts to qualifying customers. New customers can request a quote on the company's website.
Address: 6190 W. Charleston Blvd., Las Vegas, NV 89146
Phone: (702) 685-3888
Hours: M - F: 9am - 5:30pm
Website: lasvegasbestinsurance.com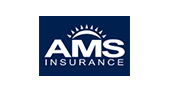 AMS Insurance is a broker that connects customers with car insurance providers to get them policies that match their budgets. Its licensed agents provide customers with a list of coverage options based on their specific needs.
Address: 9960 W. Cheyenne Ave., Ste. 240, Las Vegas, NV 89129
Phone: (702) 965-3680
Hours: M - F: 9am - 5pm
Website: amsinsurance.com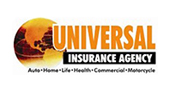 Universal Insurance Agency partners with 10 major insurance carriers to provide affordable policies. It offers options for rental reimbursement and roadside assistance, as well. The company gives discounts for bundled policies.
Address: 871 North Nellis Blvd., Ste. 2, Las Vegas, NV 89110
Phone: (702) 838-5141
Hours: M - F: 9am - 5pm; Sat: 10am - 2pm
Website: universalinsurancelv.com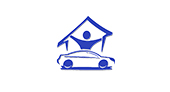 Affordable Insurance provides auto, motorcycle and RV insurance to  Las Vegas residents. The company offers policies for every budget, including options that range from Nevada's minimum liability to comprehensive coverage. Customers can take advantage of the company's convenient services, including night and weekend appointments and online bill pay.
Address: 25 N. Nellis Blvd., Las Vegas, NV 89110
Phone: (702) 437-0076
Hours: M - F: 9am - 6pm; Sat: 10am - 5pm
Website: affordableinsurancelv.com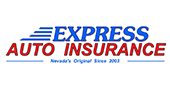 Express Auto Insurance is an award-winning auto insurance company with nine locations across Nevada. It sells auto, motorcycle and commercial vehicle policies. New drivers, customers with poor credit and residents who need SR-22 certificates all qualify for coverage through Express Auto. The company lets customers request quotes or make payments online.
Address: 4500 E. Bonanza Road, Ste. G, Las Vegas, NV 89110
Phone: (702) 907-0000
Hours: M - F: 9am - 6pm; Sat: 9am - 3pm
Website: goexpressautoinsurance.com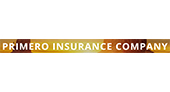 At Primero Insurance Company, customers with a history of accidents, tickets or DUIs can become policyholders, even if they need SR-22 certification. The company partners with multiple major insurance carriers to offer coverage options and discounts for bundling policies. Customers can file claims and make payments on its website or mobile app.
Address: 2640 S. Jones Blvd., Las Vegas, NV 89146
Phone: (800) 925-8185
Hours: M - F: 9am - 5pm
Website: primeroinsurance.com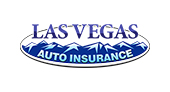 Las Vegas Auto Insurance sells car, motorcycle and RV insurance policies with multiple coverage options. Customers can make payments, file claims, manage vehicles and add or remove drivers directly on the company's website.
Address: 1953 N. Decatur Blvd., Las Vegas, NV 89108
Phone: (702) 570-5777
Hours: M - F: 9:30am - 6pm; Sat: 10am - 2pm
Website: nevadaautoins.com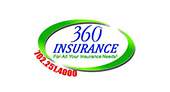 360 Insurance is an independent insurance agency that works with national carriers, including AARP and Progressive. The company sources and writes a variety of personal and commercial policies, including auto, RV and SR-22 insurance. It also employs bilingual agents for Spanish-speaking customers.
Address: 6628 Sky Pointe Drive, Ste. 119, Las Vegas, NV 89131
Phone: (702) 251-4000
Hours: M - F: 8:30am - 5:30pm; Sat: 10am - 2pm
Website: 360insurance.com
You're signed up
We'll start sending you the news you need delivered straight to you. We value your privacy. Unsubscribe easily.