Best Car Insurance in Portland, OR

Written by
Car insurance in Oregon may be mandatory, but getting additional coverage helps you protect yourself financially if your car is stolen or wrecked — especially if you're found liable after an accident or hit by an uninsured motorist. We put together this list of the best auto insurance companies in Portland to help you find the right policy.
Why trust ConsumerAffairs?
Our recommendations are based on what reviewers say.
4,242,460 reviews on ConsumerAffairs are verified.
We require contact information to ensure our reviewers are real.
We use intelligent software that helps us maintain the integrity of reviews.
Our moderators read all reviews to verify quality and helpfulness.
Top 13 Portland Car Insurance Companies

Read 3,804 Reviews

One of the largest auto insurers in the U.S. Offers personalized service from agents nationwide. Safe driver, safe vehicle and loyal customer discounts. Manage insurance, get roadside assistance and file a claim using the app.

Chat with a ConsumerAffairs decision guide

Live agent

Read 2,190 Reviews

Protects drivers with standard and specialty coverages. Policies include claim satisfaction guarantee, Drivewise and Allstate Rewards. Accident forgiveness and roadside assistance add-ons. Offers more than 10 types of discounts.

Get a Quote

on SmartFinancial

Free online marketplace that matches you with car insurers in minutes. Works with more than 160 insurance companies. Has handled over 35 million quote requests. Offers online resources on car insurance topics.

Compare Quotes

Compares insurance offers from various providers. Requires some personal information, vehicle details and insurance and driving history for quotes. Over 50 million people use its free online service.

Get a Quote
Read Author Review

Provides unbiased service and advice about car insurance. Sells auto insurance for daily drivers and collector cars. Offers a variety of coverage options, including uninsured motorist protection.

Chat with a ConsumerAffairs decision guide

Live agent
Read Author Review

Works with many insurance companies as an independent agency, including Progressive and Liberty Mutual. Insures daily drivers, classic cars, motorcycles, RVs and other vehicles.

Chat with a ConsumerAffairs decision guide

Live agent
Read Author Review

Insures cars, RVs and boats. Gets customers auto insurance within minutes. Provides each customer with 24/7 assistance and a personal account manager. Gives discounts for bundling policies.

Chat with a ConsumerAffairs decision guide

Live agent
Read Author Review

Offers coverage for vehicle damage as well as protection against legal liability and medical expenses. Provides instant insurance quotes online. Gives Teen Safety Rewards for young drivers.

Chat with a ConsumerAffairs decision guide

Live agent
Read Author Review

Sells car insurance coverage for bodily injury, theft, traffic collisions, natural disasters and vandalism. Offers comprehensive insurance policies. Has three locations in Medford, Bend and Portland.

Chat with a ConsumerAffairs decision guide

Live agent
Read Author Review

Offers custom car insurance policies. Partners with carriers such as Progressive, Nationwide and Travelers Insurance. Searches for discounts on customers' premiums. Lets customers schedule 15-minute phone consultations online.

Chat with a ConsumerAffairs decision guide

Live agent
Read Author Review

Licensed Progressive insurance agent. Finds all applicable discounts for customers. Provides insurance for commercial and recreational vehicles. Gives free insurance quotes online.

Chat with a ConsumerAffairs decision guide

Live agent
Read Author Review

Offers customized car insurance packages. Finds discounts for qualifying customers. Employs licensed, independent agents to provide personalized help and educate customers on coverage.

Chat with a ConsumerAffairs decision guide

Live agent
Read Author Review

Offers a full range of auto insurance policies, including towing coverage and rental car reimbursement. Provides discounts for new customers, students, safe drivers and military personnel.

Chat with a ConsumerAffairs decision guide

Live agent

Driving in Portland, OR
Around 13% of Oregon's driving population goes without car insurance, which means you need more than the legally required insurance limit to protect yourself if you're in an accident caused by one of these drivers. The city's poor road conditions and substantial number of collisions also make it vital to safeguard your financial security with the appropriate auto insurance policy.
Crashes in Portland: Portland accounted for more than 30% of Oregon automobile crashes during 2017. According to Oregon's most recent crash data, there have been 11,595 crashes, 5,915 crashes resulting in property damage and 8,027 injuries in Portland.
Road conditions in Portland: Portland receives an average of 43 inches of rain and 3 inches of snow each year. While Portland's infrastructure can handle inclement weather, driving in heavy rain significantly decreases visibility, and snow causes cars to skid when braking.
Vehicle theft in Portland: With nearly 38,000 property crimes per year, Portland is safer than only 2% of U.S. cities. Almost 20% of those property crimes are motor vehicle thefts, and neighborhoods like Hazelwood, Lents and Powellhurst-Gilbert have some of the highest car theft rates in Portland. Be sure your insurance covers vehicle theft to protect yourself financially.
Average car insurance prices in Portland
Yearly premiums for auto insurance in Oregon range from $750 to more than $1,200, depending on your ZIP code and coverage levels. See the chart below for examples of what a 30-year-old woman can expect to pay for car insurance in Portland.
| Portland neighborhood | Comprehensive | Liability | State minimum |
| --- | --- | --- | --- |
| Pearl District - 97209 | $840 | $782 | $768 |
| Hawthorne - 97214 | $872 | $794 | $780 |
| Eastmoreland - 97202 | $894 | $816 | $798 |
| Arlington Heights - 97205 | $872 | $802 | $788 |
| Hazelwood - 97233 | $1,182 | $1,060 | $1,036 |
| Centennial - 97236 | $1,186 | $1,070 | $1,048 |
Besides your ZIP code, your car insurance premiums are affected by your:
Credit score
Driving record
Gender
Age
Marital status
Type of car
Oregon auto insurance requirements
Driving in Oregon without insurance is illegal. If you're caught, the penalties include fines, license suspension and having your car impounded.
Oregon's Department of Transportation requires that motorists have liability coverage for at least $25,000 per person, $50,000 for bodily injury to others, $20,000 for damage to others' property and $15,000 in personal injury protection. Drivers must also have uninsured motorist coverage in the amount of $25,000 per person and $50,000 per accident. Still, nearly 13% of Oregon drivers are uninsured, which raises auto insurance premiums and leaves other motorists financially vulnerable. Make sure your car insurance policy covers accidents with uninsured motorists so you're protected no matter what.
Portland car insurance alternatives
High-risk drivers who were rejected by insurance providers should consider the Oregon Automobile Insurance Plan. This program assigns drivers to an auto insurance company in Oregon. Participants don't get to choose their provider, but auto insurers are obligated to accept them. You can apply for the program if you couldn't find coverage within the last 60 days and don't have any unpaid insurance premiums.
Portland auto insurance FAQ
How do I find cheap SR-22 insurance in Portland?

Many of our recommended car insurance companies in Portland offer SR-22 insurance. An SR-22 is a form that auto insurance companies must file with the state to verify that a driver meets Oregon's minimum coverage amounts.
Is Oregon a PIP state?

Yes, car insurance policies in Oregon must have personal injury protection of at least $15,000.
Why is car insurance so expensive in Oregon?

Car insurance in Oregon is 13% more expensive than the national average, likely because of yearly claim amounts, individual driver profiles and the state's requirements for PIP and uninsured motorist coverage. Portland is particularly expensive because of the high number of accidents that occur here annually.
Is Oregon a no-fault state for accidents?

No, Oregon is an at-fault state for car insurance — this means whoever causes an accident is liable for all related damages.
Thank you, you have successfully subscribed to our newsletter!
Portland car insurance company information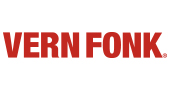 Getting a car insurance policy from Vern Fonk Insurance is a quick, three-step process. Fill out the company's online form, discuss your needs with an agent and choose your coverage. The company specializes in car insurance for high-risk drivers, so it can help if you have a DUI, need an SR-22 or were caught driving with a suspended license.
Address: 9955 SE Washington St., Ste. 103, Portland, OR 97216; Multiple locations
Phone: (971) 213-1015
Hours: M - F: 8:30am - 6:30pm; Sat: 9am - 4pm
Website: vernfonk.com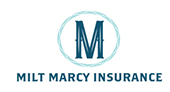 Milt Marcy Insurance offers a full range of vehicle insurance options, including choices for classic cars, RVs and motorcycles. Customers can use Progressive's Snapshot tool to analyze their driving and earn significant auto insurance discounts in Portland.
Address: 8423 SE Stark St., Portland, OR 97216
Phone: (503) 256-7530
Hours: M - F: 9am - 6pm; Sat: 10am - 3pm
Website: miltmarcyinsurance.com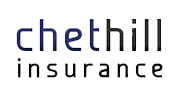 Chet Hill Insurance works hard to find you car insurance discounts. It has a Teen Safety Rewards program from Safeco that offers tools and discounts to encourage young drivers to be safe. The company also provides commercial vehicle insurance, motorcycle insurance and RV insurance.
Address: 10402 NE Sandy Blvd., Portland, OR 97220
Phone: (503) 256-2020
Hours: M - F: 8am - 5pm
Website: chethill-ins.com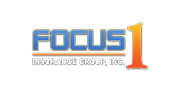 Focus 1 Insurance Group is a local, independent insurance broker that offers car insurance in Portland. Its licensed insurance agents listen to your needs and help you find the right policy for your car, motorcycle or boat.
Address: 1420 NW 17th Ave., Ste. 588, Portland, OR 97209; Multiple locations
Phone: (503) 206-6588
Hours: M - F: 9am - 5pm
Website: focus1ins.com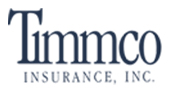 Timmco Insurance is an independent agency that works with various car insurance companies to get you the best policy within your budget. It tailors each policy to suit your needs and works on your behalf if you ever have to file a claim.
Address: 1615 NE Broadway St., Portland, OR 97232; Multiple locations
Phone: (503) 288-8818
Hours: M - F: 8am - 5pm
Website: timmco.com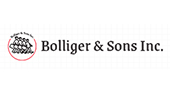 Bolliger & Sons Insurance works with trusted, reliable insurance companies to offer a range of coverage options at affordable prices. Its agents live in Portland and know just what type of coverage and limits your vehicle needs. They also take the time to explain standard auto insurance terms so you can be confident you have appropriate coverage.
Address: 511 SE Belmont St., Portland, OR 97214
Phone: (503) 232-9141
Hours: M - F: 9am - 4pm
Website: bolligerins.com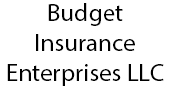 Budget Insurance Enterprises saves customers time by comparison shopping for the best rates and policies. It works directly with insurance carriers to meet all of its customers' needs. The company's knowledgeable staff can get you cheap car insurance the same day you apply.
Address: 1710 NE 82nd Ave., Ste. 1A, Portland, OR 97220
Phone: (503) 254-7188
Hours: M - F: 10am - 5pm
Website: bieinsurancepdx.com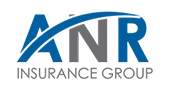 ANR Insurance Group's independent agents have access to an extensive network of insurance carriers that they use to set you up with the best possible auto insurance policy. If another one of their insurers offers a better plan or price, the company makes it easy to switch. You can also count on the company to help you file claims and receive reimbursements.
Address: 5201 SW Westgate Drive, Ste. 230, Portland, OR 97221
Phone: (503) 868-0325
Hours: M - F: 9am - 7pm; Sat: 10am - 3pm
Website: anrinsgroup.com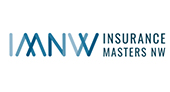 Insurance Masters NW builds a plan for you from the ground up to give you the coverage you need. The company is the only Certified B Corporation P&C brokerage in Oregon, and it donates 1% of its revenue to environmental charities.
Address: 434 NE Knott St., Ste. 210, Portland, OR 97212
Phone: (503) 419-6421
Hours: M - F: 9am - 5pm
Website: im-nw.com
Comparing
×
You're signed up
We'll start sending you the news you need delivered straight to you. We value your privacy. Unsubscribe easily.