Consumer Complaints and Reviews

I was the victim of a terrible situation in which a Geico insured driver struck 3 cars parked outside of my townhouse complex including my boyfriend's car and my own. I planned to go through Geico because this should have been a cut and dry case as none of the cars struck were being operated. First sign of trouble was when Geico began dragging their feet through the liability process because the driver refused to admit fault and was dragging out the process with Geico.
Finally 6 days after this accident I get a claims adjuster out to the house. He was about to print off a check to get me started (yet no direction on who to call for a tow, repair and rental) and returned saying he could not print the check because they're still processing damages and may be above the policy holders limit for payout. This is getting to be absurd. I have tried to work through my own insurance but essentially there's red tape that will cause me to have to pay money and no one can give me peace of mind that I will get that money back. I am absolutely devastated, livid and upset. I'm telling anyone and everyone to avoid this awful company if at all possible. They will do everything possible to avoid having to pay out.

Client: **, Division: **, Adjuster: **. Claim: **. I have just got off the phone with Geico's representative and I am furious to her comments and informing me of my claim not being able to be processed under the finding that my motorcycle would not be considered a theft. The Houston Police department considers it a theft. All paperwork, forms and statements between me, the police, and Geico were accepted as a theft.
My scenario is no different from one handing their vehicle keys to a valet with the understanding that your vehicle would be safely stored for you and returned upon your request. Then, when asking the valet for your vehicle, the valet simply saying, "I don't have it..." The claims representative stating she had recently sent me an email is either untrue, or still has inaccurate information in my file. I wasn't expecting much in terms of compensation, nor did I expect to be treated this way. Not only will I fight this decision with Geico over $3000 or $4000, it is now out of principle. Thoroughly disappointed. ~Pen mightier than the sword? How about the in digital era? Absolutely. ~

Very dissatisfied with the experience I went through with GEICO. I would never recommended this insurance to anyone. Even if you're trying to save a dollar, don't waste your time. The worst customer service... I was hit from behind and I paid a huge price. Accident wasn't my fault at all. I'm not happy and will not be until my car is fixed the right way. I will write a bad review every day until my car is fixed!

In 2016 I added my 22 yr. old son and car to my policy. Just liability for his car. On Dec. 7, 2016 my son was making a left turn in an un-signalized intersection of a road that is two lanes either direction with center turning lane (so five lanes wide). As he was completing his turn with his front end more than half way across the last lane, a vehicle came from the opposite direction crossing over two lanes to make a right turn as he did not want to wait in the backed up traffic and hits my son's car in a t-bone manner, luckily he hit his front bumper and hood instead of the passenger doors. This man instantly admitted he was at fault but then pulled some crap that he could not find his insurance. We called the PD three times and they said they did not need to respond and for us to just exchange insurance.
We explained that the man was being difficult and would not cooperate. End result, man never gave his insurance, cops never came. Geico said there were no verified calls from us to the PD (lie), denied the claim because it was in an un-signalized intersection and people turning in them will never have the Right-of-Way. Never mind that several witnesses stated that they saw what happened and the other vehicle was at fault due to reckless driving. Not only were GEICO REPRESENTATIVES rude and disrespectful to their paying customers, they seemed to dismiss us quickly (in 5 min. of the conversation, no investigation at all) and did not want to even discuss the situation.
Now they have raised my insurance and taken my good driver credit. I have had Geico in the past and was a great company to insure with but not now. They have managed to screw its faithful customers, especially the ones that have paid for years and have never used the insurance. Isn't that why we have insurance to begin with? Reward me for not have any accidents all these years, not punish me. GEICO sucks!!! And has no conscience about treating customers like garbage. CANCELLED!

A GEICO policyholder ran their car into our building over 2 months ago. We are still awaiting payment in order to proceed with repairs. Two vendors are required, one for metal work one for a damaged concrete wall. We received payment for one, still waiting for the second payment. Impossible to talk to a representative. We have submitted required paperwork and photos - requested a telephone call on numerous occasions and are still awaiting a response. Very unresponsive, very unprofessional. No one should have to wait this long to have damages repaired. I would never recommend this company.
How do I know I can trust these reviews about GEICO?
762,011 reviews on ConsumerAffairs are verified.
We require contact information to ensure our reviewers are real.
We use intelligent software that helps us maintain the integrity of reviews.
Our moderators read all reviews to verify quality and helpfulness.
For more information about reviews on ConsumerAffairs.com please visit our FAQ.

So I'm a brand new customer as of 04/25/2017. I called. I got a quote online of $154/mo after license and my driving record was pulled awesome whatever, so I get a sales rep on the line to see if I could future date my payment for the first month, was told it can't happen. Okay I get it. That's fine. I continue to purchase the policy, I then was quoted by the sales rep $206/mo. In confusion I ask why is it different from online. He then states it was that price after running your license and driving record. So I continue to just say whatever and process my payment.
Following day 04/26/2017 I get a call from the dealership I am purchasing my car from stating Geico (complete morons) has input the wrong information on the RMV-1 form so the registration could not be processed. They had the effective date 04/25/2017 and a change date of 04/29/2017 which 04/29/2017 has not happened so being attentive to detail any representative could have seen the issue. About 7 calls, 7 faxes and still being patient I get a guy (liar) who actually sees the issue, great! He goes above and beyond to ensure that the person faxing the document also corrects the date to reflect 04/25/2017... Cool! Now 5 hours later sitting in the dealership and being a new customer this is not a good look or good start to a potentially lifelong relationship with the company, the representative is showing empathy and states, "For your trouble we will give you a complimentary month and it will be refunded within 24 hours."
Today 04/27/2017 no money, call Geico to see what's going on, Emily states, "Hey there's no notation on the account." Passes me along to her manager, manager states (liar) the representative does not have the permission to even do that, and they could not credit even $5 to my account (another liar). I was online looking at my quote and (snake) the sales representative I first spoke to who said it my policy would be $206/mo had added extra features that I did not opt online in the first place. He added roadside assistance and mechanical breakdown insurance which I have going through my dealership purchasing a brand new car... She then contradicts herself from saying she can't even refund $5 but has refunded me $30 for the representative's sneakiness. Okay?
So I call her out. She gets all nervous and I ask that the call be pulled with the representative (liar) that stated he would comp me the first month of the policy, she goes to say that they are random.. No they are not, in a call center all calls are recorded. Anyone with a brain knows that. So end of the story no call, got pulled, I spent 3 days with the most crooked company I have ever encountered and starting tomorrow I will have a new insurance company and I will be a snake myself and dispute the transaction myself at my bank to have it removed. Thanks anyways Geico, loyalty, honesty and good customer service keeps happy customers. I advise anyone who has Geico auto insurance cancel, and anyone looking to get Geico auto insurance is avoid at all cause. As a consumer and being promised something on a recorded line it should be honored and the reps should be trained right. Rant over.

I've been with GEICO for years. In fact, I insured two cars and renters insurance thru GEICO. On March 28th my insurance elapsed, however I reinstated on March 31st, 2017. This was due to my hardship. My son was using my car and I knew where it was. The following day something awful happened to my son, and my car remained at the hotel where he and another friend were staying. Instead of his friend bring my car home, he took my car on April 1, 2017. On that day I had no clue where my car was. I reported the loss to GEICO. My claim was assigned to an adjuster. Several days after, he told me my claim was void because the car was not in my possession. He spoke at me, would not allow me to speak, and literally made defamatory statements about me. I drive a leased 2016 Volvo S60. I asked to speak with his supervisor, but I received more of the same.
According to the supervisor when I reported my car was stolen on March 31, 2017 I was not insured and the damage could have occurred on the 31st instead of April. How can a car be missing when the owner knows who had the car and where it was? Upon further research I gathered evidence that established and support my state such as the memory record of when my head light was damaged, statement from the hotel manager, and thru an investigation located the person who took my car along with her statement of events. Although, she was unaware her email was sent to discover the truth of what happened.
With that being said the supervisor told me the car was not in my possession. Of course it wasn't because it was STOLEN. I have comprehensive collision coverage. This covers vandalized, theft, and so on. This traumatic event is emotionally draining. I filed a complaint with the state auto insurance commissioner, and the state of California AG consumer affairs. I never thought GEICO would not honor their contract nor approach me with no respect as a consumer. Burden of this case with a play of words that makes NO SENSE!!!

My wife was struck in her car by a Geico insured customer over 6 weeks ago. The driver admitted fault when the police showed up and was issued a ticket. My wife gave her statement to Geico and was told they would contact her after they reached their customer to get her statement. I just called Matthew ** at Geico in Macon, GA. He informed me he was unsuccessful in getting a statement from the woman who hit my wife and Geico would have to deny the claim because they couldn't secure their customer's statement? What? He also encouraged me to use my insurance company and have them sue Geico. Again what? First, what would be the incentive for Geico to get a hold of any of its customers who cause an accident? This company and experience has been awful. I contacted my insurance company, State Farm and I already have an appointment to fix my car.

My daughter was recently in a car accident. She was the 3rd car in the accident. Luckily GEICO is NOT our insurance company. They are the insurance company of the car that started the whole thing. Their client was reversing in the middle of the road. A truck tried to stop and slid (rainy outside) running into the first truck, hitting him behind his drivers side door. My daughter also tried to stop, and slid. She tried to miss him, hit her headlight on the hitch, her airbags deployed and she ended up in the ditch across the street. GEICO has not been able to talk to the truck driver that hit their client. But has found that all drivers were at fault.
So... their client was reversing in the middle of the road, but yet everyone else is at fault also! I am so confused! I have talked to them several times and everything they say is so unbelievably backwards. I wished I could live in their alternate universe! It's simple, if their client hadn't been reversing in the road, then the wreck wouldn't have happened. End of story.

I broke down in the early evening and when I finally got home, I sent a quick e-mail to Geico to let them know I had broken down and needed my car towed to my home. That was approx. 10 pm. When I wrote to them. At 7:30 the following morning the car was sitting in my driveway. I then had a glass claim which was also addressed right away, when they came to my home and fixed it right away. The third claim came a day after that when I was hit and took out my whole driver's side. My insurance co. Treated me so well and were very helpful, especially after my interview with the agency of the guy that hit me, (Allstate) who spoke to me like I was a criminal or I did something wrong. What a crock. Telling me what I had to do. I called Geico and they told me I did not have to do anything that Allstate was telling me. So, I file through my company and they go after Allstate.
I was treated like a queen by Geico and I will always stay with them. Geico is so fast to help and so good in the way they treat folks. I am so thankful to Geico for all they have done for me. I have not had a claim with them ever and I've been with them for years now. What a wonderful insurance company for sure. Thanks a million Geico.

I want to let everyone know that Geico Insurance is a complete ripoff. I use to let them take money directly from my checking account every month. They were very prompt at first. Then they became very Lackadaisical. I have never seen such incompetence before in my life. They had permission to take money out on the 20th of January and yet they tried to take it out on the 23rd. They blame this on my bank. And they claimed the money was not there. My bank has a statement that shows close to $300 for them to take $50 dollars out. I can show anyone this if they don't believe me. I told them 3 days later that I will no longer need Geico because another insurance carrier is lower and can beat their price. But they continue to insure my Lexus and F150. I tried to tell them the situation and they want to know my new insurance company. It is none of their business.
So, after 2-3 weeks I get a statement in the mail saying they want $70 plus. I don't owe you that much. They claim otherwise. So I just make a complaint with the BBB. But I call them up and speak to a lazy worker and make a $20 payment with my checking account. I specifically ask this employee if I will get another bill in the mail as a receipt and I will make another payment. He reassures me that I will get another form in the mail and I can make another payment. Well people, this never happened. I received a collections paper stating they want $54.
Please do not trust this company. I paid the entire bill and asked for them not to contact me at any point. Please people, I can validate all my information. They claim it's a bank error. My bank is very meticulous and precise. I would not ever trust Geico. I am very sympathetic to everyone who has used this insurance company. Please complain to your secretary of state also. Everyone should be aware of this behavior. If they stole money from me, they will steal money from you. Verbal contracts are binding in the court of law.

I had a accident back in December 2, 2016. GEICO is the insurance of the person who was found 100% at fault by the judge. GEICO first offered to pay 10% of my claim and we declined because we are not liable by any means. Several MONTHS later they offered to pay 75% of the claim. We declined again because we are NOT AT FAULT. We told them they need to pay our claim by 100%. It is the end of April and they still have not paid their claim. I guess this is how they save people 15%... by not paying their claims...

I was making a payment and when I call in I was talking to a lady and she say my account was still active, so she switch me over to another department and when I got to the next person I was told my policy was cancelled. Please do not trust Geico. They will take your money and they will not help you. I can't wait to leave this company. Waiting on something to get done.

I just had this experience today to call them. It was really terrible first impression with them. I was about to buy auto insurance for personal usage and since I was self employed with my own business they were asking the name of my business plus ownership of my business which clearly had nothing to do with your auto insurance. I highly encourage you to stay away from company who thinks to profile your life and privacy to sell more products. I also spoke with their supervisor and she was very sneaky and precautious to give me those political statements to cover up the useless questions that their sales licensed person has asked and without any rational reasoning and apologies she just escaped from conversation.
If you like your own privacy and would not like to be investigated with insurance company to sell more of their products to you stay away from this one. I have tested other companies and none of them will ask you these type of questions which are not related to auto policy.

I requested for a quote from GEICO before. A month and half and still I didn't received a quote/callback from these guys till day. I called the Customer Care several times, but couldn't get in touch with the Michigan State Representatives at all. I was just wondering if the customer care is so useless in getting a quote, then I couldn't even think of the situation where I need to talk to them regarding claims! Worst Experience Ever! I would not suggest GEICO to anyone!

I hit a pot hole and was over 1100 miles from home when I called for assistance. Having full coverage and over the minimum requirements, I thought I would be covered. Their customer care in my moment of need was telling me I could be towed 20 miles and had no rental. TWICE 2 different ladies! Finally I got put through to a lady named Victoria who was very knowledgeable and patient. She stated maybe they thought I ran out of gas... I said they never asked. Victoria took good care of me but I became extremely upset before they ever passed me to her.
Being a holiday weekend I couldn't get a car until Monday, whereas I found out my company has a discount with another car rental, again I had to deal with individuals LaShonda, Tia and another woman whom all were disrespectful, rude, and I don't care about you, shut up attitude. One went as far as to literally tell me "Well I can google it for you" I told her she was not helpful at all. I cringe when they say I am going to pass you to a claims specialist. Specialist my **! They can't even read through a policy to determine what I have available. I will go back to Progressive!

I had a minor claim which consisted of $691 damage on my car and probably less than $2000 on the other car, less $500 deductible so basically my car was paid for. My old rate was $269 a month (17 y.o. daughter) new rates were $569.00 a month. The math says they are trying to get the out of pocket back in 12 months. I called them and they said I could take a defensive driving course (not free) and they would lower the cost by $169 a year. Once again the math says they are full of it. Let's see increase $300 a month times 12 = $3600 less $169.00 wow let me do that 40 hour course for $49 for that. Geico is full of it. They have become a predator and they built their reputation of being friendly to the military. Shame on them for being liars, taking people's money and giving nothing in return.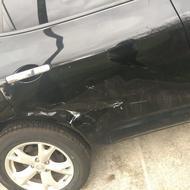 Driver of other vehicle was cited by police officer in traffic report for failure to yield and Geico says that I have to file under my own insurance and pay my own deductible because there is supposedly shared fault for the accident. Accident report states the other driver stopped at stop light and proceeded to turn on the same road as my vehicle. However my vehicle was nearly finished with the turn and was hit on back end back passenger door and quarter panel by the other driver's car's front end. The other driver also had GEICO insurance.
I should not have to pay a 1000 dollar deductible for another driver's failure to yield as cited on the police report. They state the other driver was almost complete with his turn? How is that when his front end hit my rear passenger quarter panel when my vehicle was already on the road!!! I hate this Insurance. It's cheaper but heaven forbid the other driver carry GEICO. They will try their best to rule it this way so both drivers have to meet deductible!

On Feb.15th, 2016 I received a letter from Geico that they had to drop me since I no longer had a driver's license. However, the insurance was for my daughter's car. I had stopped driving so I put her car and her name on policy. She was 32 years old. I also had electronic funds transfer set up so the money came directly from my checking acct. In the letter previously stated they said they may be sending me a check for around $92.00. Months later I got a bill for $92.00.
Now my credit is messed up from this one bill. I never stopped payment on Geico insurance payments until today, April 11, 2017. Therefore I do not understand how they can keep sending me to a credit bureau for this money. They were able to take it out at any time when I had the insurance, yet they never did and I believe it is because they knew it was not theirs to be had. I always paid even when I was not driving. I have a letter from my bank stating that as of today I closed down the electronic transfer for Geico. And I did not close it before. They had the opportunity to take payments as they have for 10 years!!! THANKS FOR THE FORUM...

Geico displayed very unprofessional, and malicious character by withholding my legal rights to retain my totaled vehicle, a 2013 Hyundai Sonata, fully loaded at three months into the purchase. My car was in an accident on March 3, 2017, leaving me mentally and physically upset and anguished. Shortly after the accident, Geico decided to total the vehicle, in no time, 6 days later March 8, 2017. After repeatedly stating I didn't want the car totaled, I instead preferred repairs for it. Geico representative stated each time when I requested how much the damages of the car would cost; she states, "We are still working on the numbers, but we are totaling the car." She repeatedly states, giving me RED FLAGS. After waiting 3 more days, to my surprise, the IAA salvage company calls me for permission to take the car. At this time, we refused to give a verbal consent to release the car until we received the estimates for the damages.
Meanwhile, my belief is Geico had no intentions of offering me my legal rights to keep my totaled car, and to allow a 2nd estimate for repairs. March 8, 2017 when Geico reviewed the damages. It was 3 weeks later when Geico Management assisted. After the 3rd settlement was offered on March 24, 2017, at no time was there any consideration shown or loyal customer service promised, or an offer to repair up to the value of the damages. That's why it was very important to have the cost of damages. After the 2 weeks, the settlement was decided then j rental car returned. I located my car at the salvage company. The information disclosed on the salvage database included the sale of my car for $8,900 for the rear end damages. Geico decided to sell my car to someone else, received a payment the same amount that would have repaired my car at my choice of shop.
The unethical way Geico handled my property, was for the benefit of the company instead of a loyal client. This demonstrates poor customer service, to the policyholder, and the car owner. Knowing the car was only 3 months since purchased, there was nothing wrong keeping the car from being driven, only the appearance. I've nearly lost my job, gained no money from insurance, as well as forced to search for another vehicle to purchase. This is severe mental anguish, that should have been avoided if my rights, and options had been disclosed to me from the beginning as professionals would do.

Are negative stars possible? I had GEICO for about a month. My previous insurance company sent a termination form to my state DMV when I switched coverage. GEICO never sent an update that I had new insurance with them, making it look like I had no insurance at all to my State. I got a letter from the DMV (March 1) saying they need to show I had no lapse in coverage or they would revoke my plates. So I called GEICO to have them send the form they should have sent to begin with. (Beginning of March.) I left GEICO to go back to my previous insurance when GEICO quadrupled my rate one month into the policy with no tickets, accidents, changes to policy, etc. WHAT?! That's it - I just got a letter saying that my rate would go from $125 to over $600 - no explanation. No brainer, I went back to Progressive.
About 2 weeks after having them send the form to the state, I got another letter from the DMV saying I had one week or my plates would be revoked because they had not received the FS-4 form from GEICO. I called GEICO and had them send the form AGAIN, (March 30) and asked for a copy to be emailed to me - they refused saying they could only send it in the mail (which would be past the date of plate revocation - April 5). I patiently waited on my mailed copy - which arrived the day after my plates were revoked. I called the DMV - they still had not received the letter from GEICO. I asked if I could bring in my copy, when I noticed that the person who sent it had inverted the inception and termination dates showing that the policy was terminated before it ever began. The DMV refused to take it.
I called GEICO a third time to get a corrected FS-4 form and have them fax it directly to the DMV agent I was working with and send me a copy. I'm still waiting for my copy of course. Does it matter? No - we are way past the DMV deadline. I have to wait a few days to verify with the DMV that this has been done correctly for the third time - *meanwhile, it's now April 7th, and I cannot drive to work, the grocery store, etc, because MY PLATES HAVE BEEN REVOKED and I will get a ticket if pulled over.
Thanks GEICO. I will never be a customer again, and I'll be sure to tell my friends and family about the terrible service and experience I have had. Fifteen minutes can save you 15% or more? No - Progressive is 1/4 the price of GEICO. Not to mention, the six weeks of trying to get you to send a simple FS-4 to my DMV so that my plates aren't revoked, and I'm still waiting on that to be resolved. And I can't drive my vehicle. I'm furious. You're a terrible company.

Well I went ahead and put my application for auto insurance and home insurance with Geico I paid both for one year. I decided to go into First Security for my homeowner's insurance that Geico hook me up with. Well what a disaster. I couldn't get into this site for four months. All that kept saying was site's down so I called Geico and complained. The customer service it's horrendous. They had no answers. They kept saying, "Oh you can't do it on a tablet." What a crock. I've been on this tablet for 4 years and I never had a problem. Come to learn it was not the tablet, it was First Security Geico. Couldn't give me any answers. They just as bad as First Security. I don't know why people even use them. They know very little of nothing.
Finally I told the rep, "Mail me out the insurance policy because I couldn't see if anything changed." She said, "You can upload it." I said, "Didn't I just tell you the site's down?" She's, "Okay will send it to in a email." It's funny how they can get it but I can and I am the paying customer. Is that a joke or what? I will definitely look somewhere else for car insurance and homeowners coverage. I don't want to do business with people that don't allow me to see what I'm spending my money on and then when you call them they have no answers then I have to call GEICO for my homeowner's insurance. What the heck is that? No I want to speak directly to the company I am doing business with.
I've been spinning my wheels for the past 3 weeks, try to get an answer. One person knows less than the other. They may sell a lot of insurance but they sure don't know how to run a business. Another joke. Why would I let them choose a homeowner's insurance company for me? They should be a drop down box that I can choose.

I have been a Geico customer for about ten years now, with never any issues, however this month they informed me that they are going to raise my rates substantially(over 100.00 a month more). For their justification they listed 4 separate instances over the past 2 years, one was understandably an at fault accident with one of my kids, but the other 3 were no fault accidents that didn't even involve them (the other insurance company accepted full liability and paid in full). Their reasoning is that if you have that many occurrences in that period of time statistically you are more likely to get into additional accidents. That logic would hold up if they were at fault accidents. I have lost all respect for these people, and I strongly discourage anyone from doing business with these people.

We are been with GEICO for many years. Last year on July 2016 we added a car to our current insurance, and by phone we discuss all the different covers and we thought we were done. We get a 6 months report with amount charged and coverage, we are been so busy that we never check all the details about charges, until today. GEICO added to our insurance Road service and Rental car coverage, that we never ask for, so they are been charging us for 9 months for this services that we never authorize. Then I think well, I will call and they have to give me a refund or credit. Wrong, wrong I was. They give no credit, no refund, because it was my responsibility for not read and check the report they send to me every 6 months. So be careful, check your reports every time. This is so wrong. WHAT A SCAM!!!! Shopping for a new Insurance...

Very Disappointed with GEICO appraisal for my NEW 2017 Acura RDX. Damaged by hail & GEICO quoted price with After Market parts. They estimated this year car to be installed with After Market price. When they overlooked broken side indicator mirror broken part, when I requested to reconsider, they reduce the labor hours and add the part item. What??!!! If GEICO does like this, they would be my last option. Stay away from GEICO!

I was in a car accident nearly a year ago. I did not think it was my fault but Geico refused to investigate even though there was a video tape available. They did not bother getting the video tape. I took my car for a damage estimate and was given a check. Soon after, the Geico adjuster called me stating I should not cash it because it should be made out to me and not to me and the bank financing the car. The car was already paid for and the check had been made out to me. I told this to the adjuster but she would not listen and cancelled the check anyway. In going through my records I found that Geico had given me a check for $250 which I had never cashed. I asked them to re-issue the check and they said they would.
Nearly a year later I still don't have the $250 check or the one for my repairs. Geico did send me a check for the repairs but I did not cash it right away because I kept waiting for the other check so I could use both to pay. This because I had a deductible so the check they gave me did not cover all the repairs and I need the $250 check to help. Then I got a call from the Geico adjuster stating they would reissue the check they had sent me because it was probably no good anymore. The check was good but that was canceled anyway. Then another Geico adjuster called me and stated she could not re-issue the check because it had to be made out to both me and the bank. This is the exact opposite of what she told me not to cash the first check.
By now I was fed up with all this and told the adjuster to send me the check or I would file a complaint. Today I got the check in the mail and it was made out to the bank and not to me. No promises of getting the $250 check were ever kept. Their stories keep changing and I believe they are lying to me and trying to get out of paying me. Three times they promised to send the $250 check and never did. I am very disgusted and frustrated and I put in a call to a lawyer and I'm waiting to hear back.

Verna and I were driving in a San Luis Obispo shopping mall parking lot with our 2015 Volvo V60 wagon and was hit in the rear right wheel/fender area from a women backing out of her parking space. The damage was $10200. Ameriprise from Costco represented us for a claim for reimbursement. Our rental car charge during repair was $750 and the at-fault driver's insurance carrier (Geico) claims the at-fault driver had only public property damage of $5000. Hence, a pro rated amount of only $367.67 was awarded. We claim, since we were not at fault, the amount owed should be $750.00. Geico could raise the at-fault driver's premium or invoice her to fully reimburse us. Pursuing in small claims court is not practical! The release of funds letter was signed and mailed by us but no funds have been received to date.

GEICO has some of the worst customer service I have ever come across. I recently signed up with GEICO about a month ago, I was in the process of getting the money to pay my next bill and ended up breaking my leg. So after having to deal with bills piling up on me GEICO canceled my policy and instead of being willing to help me out they decide to charge me more. I will never do business with GEICO again. This is supposed to be one of the biggest insurance companies out there but they're a joke/rip off. Poor customer service.

In March 2017, an insurance claim was filed with Geico after a policy holder struck my vehicle. The claim was submitted so that Geico could cover costs associated with damage to my vehicle. The damage occurred when a driver made in improper lane change and struck my vehicle. To assist with the handling of my claim, I provided Geico with a copy of the Georgia Uniform Vehicle Accident Report where the officer confirmed that an improper lane change occurred. The police report noted that the driver was issued a citation for failure to maintain lane/improper lane change. I also provided Geico with photographs of damage to each vehicle, photographs of the scene, and an aerial view of the accident site.
Several days later, a Geico Claims Adjuster called me and stated that Geico will not accept liability for the damage caused by the driver of the insured vehicle. They stated that the driver provided a version of the accident that is contrary to my statement of facts and facts stated in the police report. They said their decision to deny liability was based on their review of all information and the point of impact. They stated that only use accident reports as a tool and have not used facts within it as a basis to accept liability. However, they have provided no tangible basis for their denial of liability, they provided no evidence to support a contrary view of facts surrounding the accident, they apparently did not utilize a trained accident investigator, and they appear to have relied on lies told by the vehicle driver as a way to avoid paying a legitimate insurance claim against their insured.
I have heard that many Geico policyholders have had similar experiences. For these reasons, I believe Geico has engaged in unfair, deceptive, and abusive acts and practices and has acted in bad faith. Do yourself, your friends, and your family a favor and let everyone know why not to do business with them. You may save a few dollars/month upfront, but I can assure you it will cost you much more in the long run.

My husband and I have had GEICO car insurance for a number of years with no accidents. Our teenage son became a driver and got 3 speeding tickets. We expected a rate increase, but GEICO dropped us with 3 weeks warning. After paying this company many thousands of dollars over the years without any claims, I found this absurd! Insurance companies make a hearty profit to take on risks - then drop people once risk is in sight. Seriously? Americans need to start demanding decent service for our hard-earned money. Never, ever will we go back to GEICO and if you are shopping around for insurance right now - stay away - far away from this company!

Matthew BrodskyInsurance Contributing Editor
Matthew Brodsky is an established expert on insurance, having written hundreds of articles and other pieces of content on the subject, interviewed countless practitioners, and attended dozens of conferences and events. He served as an editor at industry magazine Risk & Insurance for six years. More about Matthew→

Founded in 1926, GEICO is one of America's oldest and largest full-service insurance companies. Today, the company operates their business out of the corporate headquarters in Washington, D.C, and they have insured more than 22 million vehicles to date.
Fast quotes: GEICO can give drivers seeking auto insurance a quote for their insurance policy in less than 15 minutes.
Quote storage: Once customers receive their quote, GEICO stores the information for 90 days, so customers don't have to start over if they take a while to decide how to act.
24-Hour customer service: The company has representatives available to help customers 24 hours per day, 7 days per week.
Discounts offered: GEICO offers customers discounts on auto insurance, including discounts for customer loyalty, driver's education, vehicle equipment additions and more.
Customer service satisfaction: The company is known for providing customers with excellent customer service, and they received the 2014 J.D. Power award for Highest Customer Satisfaction Among Auto Insurers.
Best for New drivers, people who just purchased a car and parents who drive children in their cars.
Company Name:

GEICO

Website:

https://www.geico.com/