Consumer Complaints & Reviews

I had been thinking about changing my auto insurance if I could get a better rate. Let me add that I have an excellent driving record-no accidents, no legal issues. GEICO rep indicated that it was necessary to check my credit rating to determine price of insurance. Well. OK. I did refuse to give out my social security number into a non-secure situation. "No problem, we can check without my releasing it." After all, they have my name, address, birth date anyway. Well, all those data were sold. I am now receiving solicitations based on my excellent credit rating to borrow money from loan companies. I am furious. I now have no financial security. I have to notify the IRS and credit card companies about this breach. I fear the credit card and bank issues that will now arise. I am furious. I will be contacting GEICO demanding free credit monitoring and compensation. I certainly will not purchase a GEICO product. Be warned.

Geico is a horrible company. I was rear-ended while stopped at a red light by a geico insured motorist. I was injured and had to go to the hospital for the injuries. I had to miss work for a week and now have to go to a chiropractor. Geico has stated to me that there was no damage to either vehicle, which is untrue, and that I am not hurt as a result of the accident. They denied my claim. HORRIBLE COMPANY. Will never recommend them to anyone and will always say how bad they handled my claim. Negative 5 stars.

Do not use Geico. They not only raise premiums randomly but if you have an accident your fault or not you They do Not pay the totaled amount and you get stuck with the difference. I was given the runaround and I would not recommend them for insurance renters. Or otherwise you will get stuck paying a bill.

Had no problem with them until I changed my payment info. They claimed that the payment didn't go thru but bank said payment was not sent to account. Customer service called me a liar each time I called to have the $20 charge taken off my account. Manager also called me a liar even though they reread the emails they sent me. When I cancelled my account a customer service told me I would have a refund of $81. Instead they gave me $3 and some change. They stole the $20. This morning had an email that I owe them $89. Do not do business with these crooked people. Ever wonder why companies advertise all the time? Their company stinks so need to advertise to try and get customers. Don't do item.

In 2015 April 7 when I was in the handicap parking a truck hit my rear bumper. Supervisor Rachael ** is her number. She closed my case. I have all the information: a picture, video she said she doesn't wanna contact me about taking everything. I want an investigation for my accident case. And I want to know exactly what made her closed my case.
How do I know I can trust these reviews about GEICO?
594,379 reviews on ConsumerAffairs are verified.
We require contact information to ensure our reviewers are real.
We use intelligent software that helps us maintain the integrity of reviews.
Our moderators read all reviews to verify quality and helpfulness.
For more information about reviews on ConsumerAffairs.com please visit our FAQ.

I was in an accident that was not my fault. The woman I spoke to at Geico told me I could file the claim through the other person's insurance or I could go through mine but I would have to pay my deductible. I went two days without a vehicle because I didn't have the money to pay my deductible and had to go through the other insurance company. When I had the estimate on my car the woman at the collision center told me that people do it all the time. I could have filed through Geico the first day and got my rental car because the deductible would not be due until after all the repairs were done and by then the other insurance would have finished their investigation and took over.
Geico did not bother telling me none of this, they just kept saying if I want a rental I have to pay my deductible. I had to do all the work contacting the other insurance company all they did was make the initial call. My husband called them and they asked if he wanted them to call and try to speed things up. Why would they have to ask? We have paid every month for 4 years and this is the first time they have been used so what have I been paying them for??? They are awful. Even the adjuster from the other insurance company said she would have already had me in a rental and making the calls I was making for me... They are awful and only want their payments and don't want to do!!!

I don't know if Geico's reps lie or what, but every 6 months when our policy ends, the price gets higher and higher. Every single rep has told me that it is because Texas' "state" taxes rises. First of all, stop lying. The state of Texas has no state tax, so you people may stop your darn lies. When all it really can be is that prices from other insurance companies go up, so they want to go up, too, just tell the truth. Maybe my hubby and I can agree to shop around for cheaper and a better price elsewhere and perhaps, who don't lie to their faithful customers. Also when they explain a policy to a customer, try to slow it down a notch.

Thank heavens I am not currently a Geico customer. I have 2 claims on file from 2013 and 2014 that were zero fault and zero payout. In fact neither were actual claims. However Geico wants to advertise this false information so that when I shop for car insurance, other companies see these 2 false claims and want to quote me over 10% more premiums. I called Geico and all they wanted to do is send me a letter that I could show the other companies I am shopping for instead of fixing it the correct way in the system. Shame on Geico and you turned me off from ever becoming a customer again.

Had a no-fault accident over a month ago. Geico Insurance has not settled yet. They are giving us the run-around. Accident was August 6 and Geico "said" they snail-mailed a check to the bank (Wells Fargo) on September 1st. That was 3 weeks post-accident. We need another car and our hands are tied until it is settled. It is September 7th (1 month post-accident). What type of insurance company takes 30 days to settle a claim? I have had many insurance carriers over the years but NO ONE has ever treated us so badly. The adjuster demonstrates a lackadaisical attitude about our claim, while we wait for Geico to finish the process so we can buy another car. If the roles were reversed I bet that Geico would not wait for their insurance payment!!!

You do an online quote to not deal with the rude agents. Gets you nowhere. You still have to call them because after you agree to purchase an auto policy and enter your bank information they then change the price and double or triple it! Waste of time. Do not trust them at all. I left last year because after years with them and my first accident and they were horrible, rude, unprofessional, and refused to use them again. I now pay elsewhere! Saying this is your purchase price and change it afterwards cannot be trusted. If you have an accident they are not on your side either. When you complain about the rude customer service after an accident you get a manager who is even worse. They have definitely gone downhill!

My car was dinged on the driver lock in August. Thinking I had full coverage I called to put in a claim, however when I added comp AND collision in April they only added comp. I corrected THEIR mistake and added collision. Approximately 1 month later my car was hit again causing more damage. Now they want my phone records, pulling up police locator photos accusing me of fraud. They do not want to pay for repairs. Want me to come in, make statement under oath. Making threats. Geico sucks. Getting rid of both auto and rental. They should be ashamed. I've been driving since 1973. Never had a claim in my life!!

I had a terrible experience with Geico. I was stuck in Grand Canyon region in the night with my rental car not starting. I needed road side assistance and when I called up Geico they said the road side assistance doesn't work on rental cars outside Texas!! I am very disappointed with Geico as this is not true. My friend who was in a similar situation with me on the same night was provided road side assistance but I was denied. I am definitely moving on to some other insurance unless Geico decides to apologize and make up for this!!

Had my rear glass broken by someone and then called Geico to file a claim. A female agent there told me that after the $500 deductible Geico would pay the rest of labors and would also pay for parts if the glass is irreplaceable anywhere else than the dealership. That's when I decided to go through dealership rather than going with their glass shop. However, the next Geico agent told me that they never said so and refused to pay me anything. Will give up Geico right after this is over and won't recommend it to anyone anymore.

We have been with Geico for 4 years and it's been a pleasure up until now. When our vehicle was stolen from our driveway we contacted Geico as soon as we found out. Instead of providing empathy and a sense of support and urgency, the theft department badgered us and made us feel like we were the enemy. It seems as if they are trying to find a way to avoid us. I'm a disabled veteran, they demeaned my disability and didn't take my concerns seriously. Me and my wife are having to figure out what we are going to do from here. We understand the due diligence, but it should be carried out with tact and urgency.
Tiffany ** and her supervisor Katy **, ruined our entire Geico outlook with one horrible experience. After police recovered our vehicle we called and left messages at Geico to no avail. Katy told me to repair the car out of pocket but online procedures says someone is supposed to look at it first. Basically, we don't have contact with them, when someone like Katy does return our call, they "cant give us any information". We don't know when to expect the next step. I have called all across Geico in attempt to get a different claims rep, but unfortunately Katy and Tiffany in Tuscon, AZ are the end line for us. Insurance nightmare!

I'm a Geico auto policyholder for about 10 years. Recently, I called Geico to get a quote on homeowner's policy. The quote was higher than what I currently have with another insurer, so I told the agent that I'll think about it. The agent informed me that this quote and related data will be available for several weeks. While running numbers, the agent asked me who's my mortgage company. I was surprised at the question, and responded I just wanted to get a quote. The agent assured me that it won't be activated without my expressed intention, and if I don't call back, the policy won't go into effect, so there was no danger in providing info on the mortgage lender. I did.
Shortly after, I received a letter from Geico congratulating me on signing up with a homeowner's insurance! Perturbed, I called Geico to see how this came about. The agent told me that because I called prior to the deadline that the new policy would have gone into effect, it was no problem cancelling it. So far so good. However, over the weekend, I received a check for $1,305 from Geico for a refund. Again bewildered, I called back asking what's this about.
The agent informed me that funds were withdrawn from my escrow--even though the policy was cancelled. I asked why did I receive the check. She responded that I need to deposit it and send a check to repay amount to the mortgage company. I asked why do I need to these things if I didn't sign up for homeowner's policy, I just wanted to get a price quote. The agent understood but she said that's what happened. She was courteous to offer to contact the lender, forward documentation to them, and make sure that homeowner's policy was really cancelled with the lender.
I told her that I appreciate her doing that, but I still have a check that needs to be taken care, meaning I need to deposit, and send a check to the lender. Why should I be doing this if someone at Geico was too zealous in signing me up for another policy? She apologized and offered to see if some kind of compensation can be implemented on my auto policy for this unnecessary headache. She returned on the phone and said that unfortunately the manager didn't have any compensation. So even though I'm happy with Geico auto policy, and won't cancel my existing policy, I'm peeved that I'm required to take care of the check and related clerical duties for something that I didn't ask for.

On July 19th and July 26th I sent two separate checks to Geico for the purpose of applying them to my auto policy. I was endeavoring to pay an extra month in order to have the flexibility of using my bill pay. Geico's policy is to be paid a month in advance if a customer wants to have that control. I preferred being able to have the control of when my premium came out of my checking account, so I proceeded to pay the additional month's premium. Unfortunately, the premium being sent to Geico had our Travelers (Home Owners) account number on it.
When Geico received the checks and noticed it had the Travelers Policy number on it, they then proceeded to route (1) one or the (2) two check to Travelers, but kept the other one. Travelers, found the check that Geico forwarded, and then sent me a refund of that 1st check in the mail. Now I am told that neither Geico or Travelers can find the additional $97.97 that my bank has verified they received? Each one patently blames the other for "misplacing" my check.
In the mean time, I had to come up with an additional payment out of my pocket to reinstate my auto coverage. The second check was supposed to cover that. My bank here in Idaho Falls made the comment that they have "never had a company lose a check like that before, especially since it showed they cashed it." I have been a customer of Geico's for over 5 years, but I am now shopping around for a company that will not lose the money I send them. This is just bizarre and wrong on so many levels.

Our daughter car is in my husband's name. Our daughter had an car accident. Geico gave use the run around. Customer service was rude. After phone calls back and forth, they finally said that they would mail my husband check but I am so glad after 7 yrs with Geico my husband switch to Nationwide. My daughter still has Geico. After this is over she will be switching to the Nationwide as well. Geico is the worse. I will never recommend them to no one. Customer Service's rude, the staff is rude, insurance claims adjuster are rude. They need to be on the news for the word service and I think I will be contacting a tv news organization to tell them how rude they are to customers???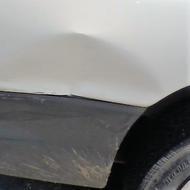 When someone ran into the Riverton Community Food Bank Van in a parking lot and left a dent behind the right wheel just above the bumper. It would cost about 1400.00. They refused to pay. Before the police report was completed they had already made their decision. Please do not get this rip off insurance. They use all their money on Stupid commercials instead of Customer service.

Two things: They are not listening what customer is requesting... They kept my call on hold for almost like 40 min which is too bad. I requested a quote after I moved Tennessee and I called customer service since I wanted to discuss few things about cancellation policy and all. Representative took that into different way that I am going to cancel my policy for sure. For that whole conversation I never mentioned I am going to cancel my policy but she took that wrong way. I tried requesting her but she did not respect me at all. Worst customer care I have ever seen!!!

The worst insurance company to file a claim with. Someone hit my vehicle and because it is an older car they want me to pay for what they call "betterment." It wasn't my fault so the person who caused the damage should be paying even if they have their own client pay the difference. They say it's up to us to file a claim against their client to get the difference. This would be for all of us who have insurance. Please check on this thing called "betterment." You just might find yourself facing this... paying out of pocket or someone taking you to court for the differences that wasn't your fault. Geico may be good for some things (I don't know), but customer services isn't one. If I could give no stars I would.

This company has turned out to the worst customer service I have ever, ever received. I had Geico for 15 years plus, and never, ever had this experience in my entire life. Spoke with supervisor, and he was worse. I will never deal with Geico again, because a cust. svc. rep misunderstood the information, which I asked the supervisor to please check the recorded call to verify she documented my information incorrectly, he did nothing to help the situation, despite my long-term history with this company -- I am now recommending everyone to go with any other insurance other than Geico, absolutely horrible.

I called to check on adding my granddaughter who was going to live with me for a month until college started. I explained that this was going to be temporary. Anyway I was told just to add her and call back and they would drop her. When I called back three days later I was told that I couldn't drop her even though she never lived with me without proof. I was a customer for over 25 years and I am 64 years old. Have never been so disrespected in my life. Asked for supervisor and was put on hold then some other customer service person got on the phone almost laughing. So long GEICO and I not going to give you $500.00.

I decided to try Geico when my current insurance company increased the rate for the next renewal period (just because of following the general trend of rising premiums - I didn't have any accident or other policy changes). The rate I got from Geico for a full coverage policy was indeed lower by about 15% as they advertise. So I called Geico to complete a purchase and provided my credit card number to an agent to pay for a 6-month period in full. On the next day I got email from Geico that my payment was not approved by the credit company (Chase), and I need to make a "replacement payment" online or through the phone.
I did immediately (within an hour) contact Chase to find out that the expiration date provided in the Geico's bill was wrong. It turned out that Chase just have sent me a new card with renewed expiration date. Then I call Geico to make a "replacement payment" with a different card, but they told me the policy was already cancelled due to the "non-payment".
I asked if they can reissue the same policy again, and Geico told me they would have to charge me $25 of the reissuing fee - even as their email didn't mention anything about the policy cancellation! And they refused to waive this fee - even as it was a simple mistake with a credit card expiration date coincidentally renewed by Chase. They told me it is the general Geico's policy.
So, if their policy is so strict that they starting to charge new customers additional fees even for a clear mistake, what could happen when I would have to make a claim for a few thousand of coverage? I was completely pissed off by such attitude, and decided to continue with my old company even if their rate is slightly (~15%) higher. And Geico just lost a customer with 800 credit score and 10 years of free-accident driving history.

I have insured home and auto with Geico for 4 years. Recently I moved and gave them my new address to change policy location. They put me with Homesite Insurance for homeowners. After being in my home for a month I received a letter from Geico telling me that my homeowners would be cancelled because of debris on roof, a limb touching the home and a spot of dry rot. The limb was part of an untrimmed shrub, the so-called debris was leaf matter that we had not gotten to yet; we have been replacing all floors. The dry-rot was not dry rot - it was compromised masonite which had deteriorated in a singly spot near the chimney.
I called and told them to cancel all my policies: homeowners and auto. The rep told me she would do that and told me what my homeowners refund would be. I was never told I needed to provide a written request to get the auto insurance cancelled but was left with the impression that I was talking to someone who was cancelling all my policies. Well auto took my next payment out and when I called to question whether the policy was cancelled I was told "no." I was told at that point I needed to write a request to do that. I complained about their dismal customer service and was told they would cancel but would charge me an early termination fee. I asked to speak to a manager who would not help me, John from the Fredericksburg VA office. He stonewalled me and refused to not charge me the penalty.
When I asked him to pass me to his superior he told me it was Friday and no one was available. I went back and forth telling him that in a company of Geico's size there is always someone higher. He repeated there was no one above him I could speak to. It was only when I asked his name and the office he worked in that I was quickly passed to someone who helped me. Oh, and when I called the first time to see how the insurance at Homesite got their info and whether I could get a few days extension they said no and told me that Homesite was an affiliate and that the underwriters were not part of the Geico corp but that I would need to contact Homesite directly. So much for one stop shopping. I am now with a different insurer. You could not pay me to even consider Geico again.

I am with geico for about 5 years and yesterday when I try to file a claim about my accident the way they handle the claim is very bad. The supervisor is very rude. His name is Steven **. I want to talk to someone from Geico corporate office.

The best customer service I had with Geico was when I called to cancel my policy due to bad customer service. I had hit a deer late friday night on the interstate and the representative I spoke to was so robotic and non sympathetic. I was told I would be contacted by Adam but not till Monday between the times of 9am to 5pm. Completely inconvenient seeing as I was on a camping trip. I didn't hear from Adam on Monday so I sent a message. On Tuesday I missed a call and immediately called back and reached his voicemail. I called 4 times everyday on vacation. First time I finally spoke to someone was on Thursday when I called again and Alex was taking Adams calls because he stepped away from his desk. What a coincidence. I went to Geico because they pride themselves on customer service. I guess I was ignorant to believe their commercials. I will never do business with them again.

Worst company ever! Spare yourself. I was rear-ended by one of their insurers. He was cited by the police and they assumed full responsibility. They offered to pay my loss of wages, due to me not being able to work for the five weeks it took to get my car fixed. (I currently driving for Ride share companies, after being laid off.) I have submitted over here 400 documents regarding my pay, including weekly AND daily pay stubs and they are still saying they need more documentation! They have even went as far as to say they are going to cut my overhead by subtracting out money for gas that they feel I don't need to this month! They've Changed my car rental from a comparable SUV vehicle to a compact car. At one point they even pulled my 30 day rental reservation, telling me I only had a 24-hour pass!
My truck is in jeopardy of being repoed and my apartment complex is going to evict me. They have no care in the world! How am I losing everything when I am in no way at fault?? When I reached out to the insurer, who's been very helpful and apologetic, they flat out lied to him saying I am choosing to not work. Absolutely disgusting!

Initially I signed up for auto insurance in June of 2016 switching from Nationwide which I should have stayed with. Originally I signed up for full coverage with everything included. Then for whatever reason said I needed to call so I did. Began speaking to a customer service rep who to "save me money" dropped all my coverage to liability only. I told him I didn't want liability only but he said he would transfer me to another person after getting me liability. I didn't agree but said OK. Then after getting my initial insurance set up I get transferred to another rep who supposedly added my coverages back. Come to find out no she didn't, left off rental reimbursement and accident forgiveness.
Now in July was involved in a crash, and called to report a claim, was found at fault for taking evasive action to avoid rear-ending a vehicle that stopped in front of me. That's when I find out my coverages were not put on my policy. I've called week after week and have gotten put on hold, been hung up on, and given the runaround. Customer service rep was laughing under her breath, can't find the call of initial coverages when they are supposed to be recorded, and have been told there is nothing I can do except add the coverages from this point forward. Extremely disappointed and frustrated and do not want them insuring me any longer.

Conflicting Information and Promises. GEICO EMERGENCY ROAD SERVICE is not for anything but a "tow, a battery boost, a tire change if you have a spare, and a gallon of gas." That is what I was told today. I asked for roadside service to open my hood. They offered to tow it, but would not send someone to open the hood. So they would spend over $100 for a tow but not the same to pop a hood open... I have to wonder whose best and fiduciary interest the premium is paid for?

I called to get auto insurance for 3 vehicles. I asked them right when I was about to pay - to prepare for next year when my son will have his license, what the policy cost will look like. And what they did blew my mind - they added him to the policy and increased the cost of my premium! He can't drive right now due to an accident, and by the time he can drive, his learner's permit will be expired. But according to Geico, they have to add him because he has a learner's permit. B.S. This is just another way for them to charge extra. So I asked to speak to their manager, yes - you guessed it, he wasn't available. Not even 3 seconds passed before those words were coming out of her mouth. Good thing there are soooo many other companies to spend my money with!

Matthew BrodskyInsurance Contributing Editor
Matthew Brodsky is an established expert on insurance, having written hundreds of articles and other pieces of content on the subject, interviewed countless practitioners, and attended dozens of conferences and events. He served as an editor at industry magazine Risk & Insurance for six years. More about Matthew→

Founded in 1926, GEICO is one of America's oldest and largest full-service insurance companies. Today, the company operates their business out of the corporate headquarters in Washington, D.C, and they have insured more than 22 million vehicles to date.
Fast quotes: GEICO can give drivers seeking auto insurance a quote for their insurance policy in less than 15 minutes.
Quote storage: Once customers receive their quote, GEICO stores the information for 90 days, so customers don't have to start over if they take a while to decide how to act.
24-Hour customer service: The company has representatives available to help customers 24 hours per day, 7 days per week.
Discounts offered: GEICO offers customers discounts on auto insurance, including discounts for customer loyalty, driver's education, vehicle equipment additions and more.
Customer service satisfaction: The company is known for providing customers with excellent customer service, and they received the 2014 J.D. Power award for Highest Customer Satisfaction Among Auto Insurers.
Best for New drivers, people who just purchased a car and parents who drive children in their cars.
Basic Information
Company Name:

GEICO

Website:

https://www.geico.com/