Consumer Reviews and Complaints

MERCURY Insurance company is horrible!!! I was with them for a few years, for my house and car. They kept raising my fees for no reason, I never submitted a claim with them. Then they came to my house and saw 4 Chihuahua in my yard, and dropped me just like that, left me without insurance. I was paying $347.00 for my guesthouse. I changed my insurance and am paying 1/2 the cost for house insurance same coverage. Not learning from the 1st time I got screwed by them, I got a business account for auto, the only reason was because it was cheap, you get what you pay for. I had this account for 3+ years, got into my 1st accident. They denied coverage...
The kicker is I had talked to 4 people there, all of 1 were RUDE, they got belligerent when I told them I wish I would have investigated because they only have 1*. The truth hurts!!! She says "JD POWERS WE ARE 4****." LIE!!! I looked these girls are suppose to be managers. "WOW" CUSTOMER SERVICE THERE IS NONE. I give my business to these people... I can't wait to go with another insurance carrier.

I was assigned an agent for the entire process. They didn't send me to different people. I picked the repair shop and rental car company. The process was completed over the phone. There were no surprises as to cost or coverage. After filing a claim the repairs to my vehicle and obtaining a rental car all went very smoothly and in a timely manner.

We unfortunately had another person hit our vehicle in a parking lot that did not leave a note. So, I called Mercury and turned in a claim and got an estimate, a local body shop that I like and trust, which happened to be one of their approved vendors in town. The adjuster was very kind and efficient which you hope for when buying insurance. Anyhow the problem was quickly resolved with the body shop and the adjuster quickly paid them and was back into my vehicle in a few days' time. My only complaint is towards that person who decided to be selfish and drove away, I wish I could file a complaint against them. But since I can't I wanted to take a moment to thank my insurance company, thanks Mercury.

I got into a car accident 6 weeks ago, I was rear ended. I have Mercury Insurance and the person at fault has Mercury Insurance as well, even though I was not at fault of the accident they made me wait 6 weeks to have my car totaled. They refused to give me a rental and I have not even received my check for the damages even though I was not at fault. I paid for a rental out of pocket and they refuse to reimburse me. This is a horrible company.

After 10 yrs with Mercury and no claims, another person severely damaged my car while I was inside shopping at our local grocery store. The damage was all along the driver side of my car, the impact of her Mercedes moved my car and damaged the door on the passenger side. The other drivers tail light was left embedded into my car. The driver waited and had me paged inside the store. To make a long story short, Mercury handled the whole transaction - or so I thought. I had to return the car since the passenger side was not completed. In fact it was never marked by either Insurance Investigator - the other being Allstate.I was told by Mercury to prepay the additional car rental for the passenger side repair, and I would get reimbursed.
Well 324.00 later and 15 months later and I am still waiting for reimbursement. Meanwhile I canceled Mercury, wrote to them 4 times, wrote to Allstate as well as the Insurance Commissioner. Mercury kept blaming Allstate for the long wait. Allstate never responded to my correspondence and the Insurance Commissioner's office wrote to me that Mercury was working on it and awaiting response from Allstate. Here I am 15 months later still out $324.00 and I am on Social Security.
One month after the 2nd repair I went to Jiffy Lube for my regular oil change and was told I had an oil leak. I told them what happened and the suggestion was that the impact of the Mercedes moving my car up on the shopping cart railing could have done it, since they knew I never had an oil leak prior. Plus her tail lights were embedded into and below the drivers side of the car. I do not have the money to pay for more car rentals and not get reimbursed. The Allstate Claims Adjuster came to take photos of the car and the first thing he did is to remove the taillight before taking the photos. I made him aware of it and he told me that would not make any difference. But I had taken photos prior to him arriving. When the Allstate people phoned me for a report she told me they have to report this to the DMV, I told them it was ok since I was not in fault. Recently I found out that this has not been reported. All I really care about is the monies owed to me.
How do I know I can trust these reviews about Mercury Insurance?
880,156 reviews on ConsumerAffairs are verified.
We require contact information to ensure our reviewers are real.
We use intelligent software that helps us maintain the integrity of reviews.
Our moderators read all reviews to verify quality and helpfulness.
For more information about reviews on ConsumerAffairs.com please visit our FAQ.

Anytime I have to make a chance or call regarding my policy, I have to wait 30 minutes on the phone before getting to someone. The online platform only allows you to make payments and that's IT. To make any changes you have to go through the most inconvenient of back and forth calling, transferring, etc just to make a simple change. It's overpriced. I was quoted $260 in the beginning after putting down $500 down payment to later be charged $360 with them saying they misquoted me at first. I've paid more for this car insurance than any other car insurance I've ever had.

My husband has had them for 15 years. We let my daughter's boyfriend use our address and a few months later they added him without permission. He only used the address so he could fly back up to Washington state where he's from. We have been trying for 3 months to remove his name and they won't. They wanted a driver's license proving he's not at our address. Done. Now car registration and his insurance. He doesn't own a car. We live in Florida not Washington! He can't be in 2 states at the same time. Meanwhile they are charging more than double what we paid before. So had to cancel the policy.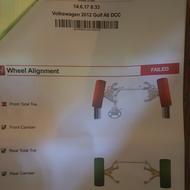 On 5/26/2017 I was sideswiped and it was a hit and run. My vehicle was towed to 1st Certified Collision Center in Riverside, CA 92501. The vehicle was scheduled to be completed June 9th. But I was notified that my vehicle failed the alignment inspection and they had to reorder parts. This caused an alarm in my mind so I notified who I thought was my claims adjuster Angel **, but come to find out he was not. I was told by the body shop that my vehicle would be done on Monday. I didn't get a call until about 3 p.m. that my vehicle would be done at 5 p.m. I was told by Angel who is in fact Mercury's rental agent that I was allowed to pick it up the next morning.
So Tuesday June 13th at 9:45 am as they drove my vehicle out the first thing I noticed while I was inside the office, was that my vehicle is making a noise, my vehicle has never made that noise before. I made sure to tell the gentleman ** (from 1st Certified). I also called Angel and let him know that I did not feel comfortable taking my vehicle. I was very apprehensive and I did mention to him the only peace of mind I have is the fact that I am getting a second opinion scheduled Wednesday 14th at Volkswagen dealership. I took my vehicle in Volkswagen for a safety test the alignment for the front tires did not pass. It failed the alignment test. They also were able to find out where that noise was coming from and it was coming from something called the pulley that they stated they would have to replace now. This job alone would cost 800 plus dollars and the alignment would be $109.
I called Angel right away let him know the situation and he informed me that he is not my claim adjuster. Mind you I've been talking to this man off and on since my vehicle is in the shop so I assumed he was my claim adjuster. My previous agent Robert who I first initially signed up with Mercury Insurance with informed me to call his partner ** who is currently handling my policy. At this point I will not lie I am 100% irate, a 100% pissed off, a 100% frustrated. Joe asked me to calm down at this point. I told him I cannot calm down. He stated he will contact my claim adjuster who is **. This is the first time I hear of **. Again I will not lie, he probably did call me on the day of the accident after everything was taken care of. He did not set everything in motion.
Another agent started the procedure so if he called me it was to tell me that he received that information and that he was my claims adjuster I cannot recall I was just in the accident. ** wants to take my vehicle back to the body shop that falsely handed my vehicle over back to me with the impression that it had pass alignment inspection. I have the paperwork to prove it. I also have paperwork to prove that VW ran the alignment inspection and my vehicle failed. ** was rude and unprofessional speaking to me as if I was a family member, basically calling me a liar and telling me I did not need to involve Robert who I felt comfortable with, who was as I stated previously my agent and who also gave me permission to contact him if I needed any assistance. I have tried to call Mercury to file a complaint and was unsuccessful. As a paying customer this company has not protected my best interest or my safety.
My vehicle in the long run can suffer more issues with the tires being unaligned and that noise coming from my vehicle that was never there before, I did leave out the fact that I had to speak to a Sam ** who I was on the phone with for over an hour while I was at the Volkswagen dealership. Explain to him the situation he told me that the pulley issue was a maintenance issue which in fact is not true and basically said I had to pay out of pocket for that, he also spoke to the consultant that helped me at Volkswagen, he spoke to the mechanic at Volkswagen all on my cellphone and still did not give me any options to help me as a customer. I am exhausted and would appreciate if Mercury corrected the situation.

I was with Mercury for many years. I liked the insurance group/broker that handled my policy. But, in 2016 I had my first (at fault) accident after 45 years of no accidents or claims. I had over $90,000 in medical expenses for my injuries, no one hurt in truck that hit me, however Mercury didn't have to pay for medical, only $3700 for my totaled car and repairs to the truck. I got 1 point for the accident and Mercury raised my insurance $200/yr for the accident and penalized me for driving more than 2000 miles in a year in the used replacement car. I was told ALL insurances in California were raising their rates. I reduced coverage to PL/PD and will be leaving California before end of year. Sick to death of high gas prices, annual registration rates, insane insurance rates and an idiot governor who wants to make California a sanctuary state.

I have been with Mercury for over 12 years and always feel confident that any issue I have related to my coverage or any issues that arise will be dealt with quickly and problems will be few and far between. There is a lot of cars on our roads today and stuff happens. Driving can also be stressful but knowing that should anything come up I don't need to worry about how it will play out. It's all good from where I'm sitting. Same with my home. Their claims process is always attentive with speedy replies and a fast and fair resolution.

I had Mercury Insurance for 3 years. I was insuring a 2007 Chevy. The rates would increase for no reason. I am a safe driver with no violations. I got divorced 12/16. The insurance company charged me $122 to change my last name. Then I got a notice that my monthly premium would go up $50 a month! $188 a month to insure a 10 year old car! The explanation I got from the company for the increase was, it's more expensive to insure a single female! (I'm 57 years old.) I was always the only driver on my policy, even before the divorce, due to my husband's disability. Stay clear of this horrible car insurance company! I switched insurance companies and I am saving $100 a month! Someone should check into this company for such unfair practices!

Mercury insurance increase my premium by $30 a month for no reason. When I canceled the policy 2 day before it expire, Mercury did a debit withdrawal from my checking account. They charged me $50.00 cancellation fee in which they took out of my refund. Very shady billing.

I am a 45 year old female with Zero moving violations or any infractions, ever. I've been with Mercury for many years and like most people here my rates go up every year even though I've had no tickets or accidents. That, not being frustrating enough, my daughter moved out in January when she turned 18 years old. She never got a permit and did not want to drive. After she started driving and got her driver's license she had a car with her own insurance at her new residence. Mercury assessed that she had my address on her driver's license, they raised my insurance from 1000 every 6 months to $3,000 every 6 months. That was just to add a driver to my policy. I informed them that she did not live here.
They said I had to get her to change her driver's license address or provide them with proof that she's covered with her own policy. She is over 18, she is an adult and I should not have to go around proving that she doesn't live here as opposed to them proving that she does. It's very unprofessional. I could go on and on about an accident I was in that they even said they knew it was not my fault, but they were electing not to pay any of the damages using the uninsured motorist that I pay for. Worst company ever. Please shop elsewhere. They definitely operate very sketchy business. I'm waiting for them to send me a prorated amount for my daughter not living here and charging me for her portion. I have switch to State Farm. Will see if they can treat me better. But in the meantime, I will be searching for a good attorney. This is ridiculous. They should not be allowed to do this to anyone!

My Driving License was suspended then Mercury is charging a lot of money and has me as a bad driver. Now I call a few times to see if they can help me out since I being their customer for about 10 to 12 years but they say no since in my driving record. I mention to them that there was no tickets or Accidents involved that it was because I got sick but they don't care.

Mercury Auto Insurance based out of Austin, TX is a horrible company that should not exist. They are impossible to get in touch with, by design of course. They do not accept liability for the most obvious of reasons, even when their driver was issued a citation. Doing business with this pathetic excuse for a company is to do so at your risk. Expect nothing in return.

Been faithful customer for 23 years. NEVER filed a home claim. Had a flood that ruined half my home. It's been 1 month as of yesterday and we still do not have a confirmed $ amount from Mercury. I had one of their agents hang up on me because after numerous phone calls, she finally called me back and I told her she needs to do her job. She hung up and I was assigned another adjuster. New adjuster doesn't like my contractor and because of it, this whole thing keeps getting delayed. My contractor that I have chosen is pushy and detailed and the only one fighting for my home to be put back together. They are doing everything they could to save themselves a few hundred $ while we sit and wait. They originally called ServPro out to dry out my solid wood floors. Dry out was not done proper and mold was created. Mercury wouldn't stand up for me, rather they stood behind their contractor (ServPro).
After 3 contractors confirmed ServPro ruined my floor, Mercury was more concerned about going over the limited amount on my mold policy than they were about live fungus growing in my home. The mold was only created because THEIR contractor didn't properly dry my floor. It's been one thing after another. My beautiful solid oak floors have been taken out and we are now living on slab. Mercury should of made me feel taken care of and protected. All they have done was give us grief, and continue to do so. Good luck on trying to call someone. IF you get a hold of anyone, consider yourself lucky. It takes a day or two to get a return phone call with the excuse that "they are really busy". When this is all said and done. I am considering seeking legal action. They make me feel like I'm trying to return a pair of shoes that I have worn everyday for 2 years. Disgusted how I have been treated.

Mercury is the worst insurance you can ever experience. They only take your money premium after premium for years but if the time comes where you need them, they suddenly find an excuse or a way to tell you that you are not covered. Honestly, this happened with me and with one of my friends. I had renter's insurance for my apartment because it was required by my landlord and was paying for it for two years and when I had a water leak that had damages that was valued to $1700 they initially refused to pay and denied the claim, and came up with weird explanations that did not make sense.
It took me months of aggravation, phone calls, emails to various persons in the company and finally when I was about to take the case to court they decide to pay some of it. I totally lost confidence and respect to this company and I have no trust especially after being a loyal customer and having three cars insured with them as well for 5 years. I switched to another company right away and I am even saving around $50 dollars a month.
Find an insurance company that has its own sales rep as Mercury does not and anyone can sell its products whether they are trained or not and these sales reps have to learn about so many different insurance companies that they get confused and give you the consumer wrong information that will come back to haunt you once you need help. My advice is to find an insurance with its own sales reps that work for one insurance company only and this way it is more controlled and you are given proper customer service and reliable information.

I had Mercury Insurance for our vehicles for two years and we never actually had a claim on the policy. Every term, our policy price increased. I wasn't aware that policies should increase for good driving. So, I decided to shop around and found a company with exact coverage that cost us $400 less per year. Upon cancelling my policy, Mercury charged me an excessive fee and penalized me for shopping around. What a terrible company and terrible customer service. I pleaded with them to refund my money and prorate the 4 days I had used the policy, but they rudely declined and just stated their terrible policy. Stay away from Mercury!

I would not recommend this company at all. After being with Mercury for over 20 years, my husband and I have decided it's time to leave. They do not value your loyalty. I was hit from behind and was told it was my fault. I am clearly in the middle of the street, my neighbors saw the accident and I was still told it was my fault. Our house has a leak in the wall, Mercury's claim adjuster, the plumber and recovery team all said how were we to know there is a leak in the wall. Mercury said we have no claim. They are good at taking your money, but refuse to give you a claim. I hope they go out of business. My husband called and told the field rep, "I hope you sleep well at night."

Had this insurance for 1 month. Customer service is horrible. There is no way to get in contact with them besides calling them and it is not a 24-hour service. They say they can help you through their email customer service but they never response. Long story short I live with my 13-year-old brother and he does not have a license obviously and they gave me the hardest time about it. I contacted them through email to let them know 3 times. They never got back to me until now emailing me that they are canceling my policy because of not giving them my brother's license number that he does not have. Don't bother with them. If you are looking for cheap insurance try GEICO. That is who I am switching to. They are actually cheaper. Hope this helps you.

My home got flooded on the Feb 20. Already a month and this company has completely left me and my family in the dark, I have to constantly call field adjuster, adjuster, supervisor of the either one. It's a mess and to be honest with you, now I know where to take my business moving forward! Never again would want to deal with Mercury Insurance, they're quick at collecting your premiums but when it comes to paying up claims they are the worst!

My BRAND NEW car was rear-ended during the holiday season; between both the Thanksgiving and Christmas holidays, a rental car was required for 43 days. Since I do not have rental car coverage under my auto policy, I was required to deal with the responsible party's insurance company - Mercury Insurance. First, my claims representative at Mercury was switched (without any type of notification to me), the new rep didn't think anything was owed during our first conversation, the check was sent to an incorrect address, the reimbursement letter was incorrect, and communication had to be kept with the claim rep's supervisor (whom was the only one that would pick up a phone).
My total reimbursement was around 1/3 of the out-of-pocket expense that I paid for a REASONABLE rental car. In order to pursue the remainder, Mercury has demanded that a small claims case be made against their driver before they would get involved any further. This was a ridiculous experience, second-rate customer service, and a reason to appreciate the quality of service that I have with STATE FARM. I would not wish Mercury Insurance upon anyone.

I'm the wife of my husband who is supposed to be getting his car fixed by Mercury Insurance. I am very disappointed with Sherri ** who is supposed to be representing his claim. Their client hit my husband's car from the back and when their client wasn't out of the car she seemed to be on the phone. It was obviously her fault. I've been trying to get a hold of Mercury Insurance and not one person has helped or called back. I give them 48 hrs. If not I will sue. & I think it's inconvenient that they want us to pay a $300 deposit for the rental car. I know I'll be getting the deposit back but we obviously can't give up $300. I have kids to feed and bills to pay. I shouldn't have to give up a penny if none of this is my fault.

After 18 years with this company they changed their billing policy. This new policy forces payments closer together. With rates going up (for no reason) there is no longer enough time to save enough money between payments. Only option is a forced auto payment that doesn't allow for sync up between payment and paychecks. The company isn't going to change, they claim they want to 'talk' but it is pointless. Unless the company will revert back to their old billing system, talking isn't going to pay the bill. They have upped and upped rates for both house and car for no reason.

I was in an accident on October 20 2016. The insured person with Mercury Insurance ran in the back of my car and it's now March the first and this adjuster is giving me the run around. I'm giving them 1 more week. After that I will sue I promise you that.

I called to take off a vehicle that was completely paid off and sitting at house not being driven. I was also looking to purchase a specific vehicle, that I had heard great things about. I called them to take off vehicle and get a QUOTE for the new car. I was very specific in not adding it to policy. They came in high, so I continued to shop as my policy was expiring in a week, and I had not taken possession of the vehicle yet. I found a lower quote and moved my policy to other insurance company. They in turn sent me a bill for the vehicle that I wanted a quote for.
I asked for a copy of the recording on 3 occasions. After 4 months of asking for the recording they inform me that they only keep those on file for 90 days, and that I have to prove that I am innocent. Even though they don't have my authorization for the addition and managed to delete their evidence that would prove me right. They will never get a dime from me. But I will spend the next 5 years warning people of the type of business tactics that this company uses. Stay clear if you can, and if you're in it already, get out. This is not a company that you want to be associated with. It's not about the $135, I make $300 an hour. It's about the principle.

On February 28th 2006. Was involved in an auto accident. The person that pulled out in front of me his fault completely. Report says it's his fault yet the claims adjuster will not pay me any pain and suffering with this accident. Been over a year. I've had physical therapy and MRI x-rays and three epidurals for my back. The claim adjuster says I have had pre-existing back problems. I feel like I'm being treated so unfairly. My back is hurting so bad and yet they will not even pay me a dime.

I'm sorry for all of those who had problems with Mercury. I had my reservations too when I signed up for Mercury and figured that I was paying a cheap premium for junk insurance - and you "get what you pay for", right? Fast forward 5 years and my wife's car is nearly totaled in a hit & run. I called Mercury and MUCH TO MY SURPRISE, they took charge of the situation, dealt with the police department after my wife filed the report, paid for our rental car and PAID EVEN MORE after I we had the rental car for 2 days beyond the allotted 30 days, AND they pointed me to an absolutely OUTSTANDING body shop that gave us our car back in better condition than it was before the accident! This cost the insurance company $13,000! I don't know if it's the BRANCH that gave y'all such a bad experience, but here in Los Angeles my wife and I were treated like royalty. LOVE YOU MERCURY!! P.S. No One PAID me or even PROMPTED me to leave this review.

I was quoted $107/month for my premium. I signed my docs and got my insurance card and figured that was that. The following month I received a bill and was SHOCKED to see my premium increased almost $100/month to $195. I called customer service and was told that my 'discount' was removed because they never received proof of prior insurance. Really? I was never ASKED for proof of prior insurance. OK. So I emailed them their docs. They tell me it's too late to change my bill for $195 because there's no possible way to change that once it's been billed and they're going to take that out of my account no matter what so I complain because basically I'm spending an extra $100 for absolutely NOTHING. Next someone named "Onika" tells me that my rate will be lowered afterwards to $76/month so I'm happy and hang up.
Then I get a voicemail from underwriting so I call back. My docs I submitted aren't accepted because I started my policy with Mercury 2 days before my old policy expired. WHAT? That makes no sense. They tell me I can remedy that by sending my prior, PRIOR insurance declaration page. So I scramble to find that and I send it. Then I call back, YET AGAIN, and the person I talk to says that the new docs I submitted aren't any good and my rate will still go up to $115 a month and I can't get my extra $100 back. So, I tell him that I spoke with ONEIKA who assured me my rate would go down to $76/month after this month's bill. "I don't know what she was talking about. I don't see any notes like that in the system!?" he says. WHAT!? What kind of company is this? I do not understand and I am SO FRUSTRATED!!

I added an old car to my policy and was told they would insure it up to $3,000. I got rear-ended and they low-ball me for the value. Then I get a call from a doctor's office trying to collect and they were told there was no medical claim filed. I call the office and was told I have to take it up with the other party's company and pay out of pocket regardless of the amount until there is a final bill to present to the other party. They also advised me to use my personal health insurance to lower the total cost, which is against my insurance policy. I've been with them since 2006 and this claim happened ten years later, and after ten years of being a loyal customer, they could care less about their customer...

Matthew BrodskyInsurance Contributing Editor
Matthew Brodsky is an established expert on insurance, having written hundreds of articles and other pieces of content on the subject, interviewed countless practitioners, and attended dozens of conferences and events. He served as an editor at industry magazine Risk & Insurance for six years. More about Matthew→

Mercury Insurance is a company that has been providing customers with auto insurance policies since 1962. Mercury also offers renters insurance, mechanical equipment insurance and more.
Savable quotes: Mercury Insurance offers customers the ability to save online quotes, so they can take time to think or shop around and still receive the same rate they were first quoted.
Trustworthy: Forbes Magazine has rated Mercury one of the most trustable auto insurance companies in the country.
Discount options: The company offers drivers a wide range of discount options, including multicar discounts, discounts for anti-theft devices and discounts for students that get good grades.
Repair guarantee: If customers choose a Mercury-authorized repair shop, Mercury will guarantee the repair for as long as an owner possesses the vehicle.
Mobile app: The company offers policyholders access to a mobile app through which they can view info about their account and pay bills.
Best for Student drivers, new drivers and drivers who recently purchased a car.
Mercury Insurance Company Profile
Company Name:

Mercury Insurance

Website:

http://www.mercuryinsurance.com/