Consumer Complaints and Reviews

This is the absolute worst insurance company. They don't answer the phone and your adjuster doesn't return calls. We were supposed to get an advance on a deductible because the accident wasn't our fault. Not only didn't we get it, but our car was in the shop for a month and paid in full... and we still didn't get it. "Check #2 was supposed to be overnighted." Definitely not! After almost 2 months and having our car back for a few weeks... we finally got it. Buyer beware because their customer service is awful along with the adjusters!!!

Without having filed a claim, value of policy cannot be objectively evaluated. However, procedure as outlined appears to be easily accomplished. Customer service is based on local agency, with personnel which is always available, knowledgeable and friendly. The local agent is always happy to explain any questions about the policy and to suggest any other policy which might better meet my needs, but never pushy or aggressive to make a change.

A driver, covered under Kemper Insurance Agency, backed out of a parking space (at a gas station) and crashed into my car while I was standing at my gas tank pumping gas. The driver got out and apologized and handed over her insurance information. I called and started the claim immediately. The adjuster called me the morning after for the story and nothing since. I've called her numerous times and she consistently claims she can't get ahold of the insured. I called the insured myself and she said she has heard from the insurance company. I spoke with the insured about a week ago and just the morning the adjuster is claiming she can't get in touch with the insured.
This adjuster also said that I can have my own insurance company cover this until they can prove fault. This company has not showed any accountability and was actually extremely rude while speaking with them. Just seeing how they do business, I would NEVER put my trust in them to make sure I was taken care of as a client.

On April 20th, while driving home from work on Crenshaw Blvd, I was rear-ended by a truck insured by Alliance United Insurance (Kemper Insurance). I took photos of the damage, his insurance card, and other pertinent details. I contacted Geico (my insurance carrier) who suggested I reach out directly to Kemper. I did so on April 21st. Not only did I have to do the work in providing them the information, including using an app for my car's relevant info/photos that was difficult to navigate, they have been basically unresponsive. I keep being told an adjuster will be in touch... and nothing yet. While I'm grateful that this is not my insurance company, it seems beyond sketchy in how they respond to victims of their drivers. Today is May 30th. Horrid experience!!!

When my car was hit while it was parked and front bumper was knocked off by a hit and run driver I called to file a claim. The agent was excited to tell me that I do not have collision coverage on my policy. As a result, "We will not provide payment, and closed this portion of your claim." I did not receive any help, any advice. Nothing, just thrown to the dirt. The agent of Kemper did not even offer to look at the vehicle. Pay attention to this insurance fraud, they are the frauds. This insurance company is a real FRAUD. They take your money but then refuse to help you when you need it.
How do I know I can trust these reviews about Kemper?
854,137 reviews on ConsumerAffairs are verified.
We require contact information to ensure our reviewers are real.
We use intelligent software that helps us maintain the integrity of reviews.
Our moderators read all reviews to verify quality and helpfulness.
For more information about reviews on ConsumerAffairs.com please visit our FAQ.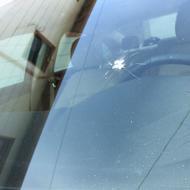 A Kemper customer who was driving in front of me struck a concrete barrier with his metal bumper (picture a large box moving truck). Concrete flew back, smashing my windshield. The driver pulled over, claimed he struck the barrier due to something in the road and gave me his employer's insurance info (Kemper). I called the claims department twice and was disconnected when they tried to forward me to the adjuster. When I called back for the third time, they suggested I call MY insurance company and report the issue. The adjuster finally texted me the claims application. I took the 13 pictures required by the application. However, the application failed to upload properly.
I called the tech support number, waited on hold for while and finally was told the office was closed and to call back Monday. This company appears to be unwilling to help people. The claims adjuster, Beverly **, is confrontational on the phone and unwilling to be helpful. The Kemper customer, SPARTAK LLC in San Leandro, did provide me insurance information but nothing else. I had to get the driver information (Darren **) and office manager (Tony **) on my own as they refused to give it to me. I'm hoping for the best but expecting the worse. I'll update this if anything improves.

I reported a claim to Kemper for an accident which I was not at fault. I was told to download the Kemper Photo inspection application. I decided to proceed and receive a body shop estimate from a professional body shop instead of using their application. I submitted the body shop estimate to the insurance company and they stated that I must use their application before they would review my claim. I proceeded to take the photos they requested however when I received my initial estimate from the insurance company I was shocked. The estimate they sent a check for to the body shop was more than $1300 less than the body shop estimate I received. I highly do not recommend Kemper. The entire claims process was a hassle. I wasted several days trying to get my claim resolved. While the initial claims interaction was positive the entire remaining claims process was awful.
This insurance company did not provide clear expectations and or guidance about their claims process. My adjuster did not ask me what happened to my car and did not ask me whether I had sustained any injuries as a result of the accident which I was not at fault. I was legally parked when their insured hit me. Therefore it was extremely clear that I was not responsible however this insurance company treated me like I was the one at fault. I had to call the insurance company several times and complain before they would listen to me. When I asked to speak to a supervisor they got defensive and not friendly. The supervisor I spoke to had an attitude and she was not helpful in addressing the fact that they provided an incorrect estimate. I strongly recommend you consider a different insurance company. This company is all about saving money and not providing a good customer experience.

Too bad there is no such thing as a 0 star. I was rear ended by one of their clients. I called them estimate for 3500 in hand during business hours to which they required pictures for their estimate. They didn't even pay attention to the notes I attached when they conducted their estimate. They claimed damages were only 1900 leaving over half the parts needed to fix my car out. It took me 4 phone calls and 5 more days for them to send an agent out after they got images from their adjuster. My car was totaled out.
I did as they said and was told they would overnight the check to me when the title and car were signed over. Call to check and make sure it's processed and the check would be overnighted. They claim it's after hours at both places when I'm standing in the office of Copart and on the phone with Kemper. The next day I call to get the check overnighted and they tell me I won't have the check for 5 more days. Meanwhile I'm sitting with no car and I work as a delivery driver for a living losing my income. The Better Business Bureau should shut this crappy company down for fraud, false advertisement and absolutely horrible business practices.

Has to be the WORST I have ever encountered. I am NOT their customer, however I am the unfortunate receiving end of having my car totaled by one of their insured. While they were not terrible in the beginning, if you have any sort of question regarding their practices and the adjuster doesn't want to discuss. THEY HANG UP on you. I ask to speak to a supervisor, THEY HANG UP on you. What type of business does that? Seriously, Mr. Albert **, your GOD complex is way over the top. I would like to speak to YOUR BOSS.

My car was stolen in Los Angles in early December 2016. The car was stolen to LAPD and was recovered by Oakland PD. It is now March 10, 2017, and my claim has still not been paid. I have complied with every request from Kemper/Alliance. I have provided every documentation requested by Kemper/Alliance. Even after my claim was turned over for a "special investigation," I provided the necessary information in order for my claim to be processed and paid. However, it seems as though Kemper/Alliance is doing everything that they can not to pay out my claim. The claim adjuster barely, if ever, return calls in regards to my claim. During this process, the tow company in Oakland sold my car, without my permission.
The claims adjuster told me that I would not be paid the full value of my car because Kemper/Alliance was not in possession of my car. He stated that the "salvage cost" would be deducted from the final payout. I asked why the car wouldn't be treated as an unrecovered vehicle and I receive the total payout for my car. He told me that I personally would have to sue the tow company that sold my car. I have provided receipts for my rental car and has custom equipment on my car. None of these factors have been included, to my knowledge, in the payout of my car; because I have not received any information from the claims adjuster that my claim will in fact be paid or how it will be paid.
This is the WORST insurance company I have ever had to deal with my in my life. They have tried to do everything possible to not pay this claim. I'm three months into this process even after the car was recovered almost immediately after it was stolen. The money you might save from a more competitively priced insurance policy is not worth the aggravation incurred if or when you have to actually file a claim with this company. The only time I have heard of claim taking this long to be paid is when there is an accident and there are injuries or a civil suit filed. I will never again in my life do business with this company. I encourage any and everyone who is considering using Kemper/Alliance as their auto insurance company, to please stay away and do not use them.

DON'T get Kemper. They have been absolutely terrible with my auto insurance from day 1! I spoke with a representative, Christina **, who was a pleasure to talk with. I switch my insurance from American Family because they offered a lower payment. Come the first month bill, I find out that I was lied to about my monthly payment. They switched my payment plan without informing me or my consent! When I called to speak with Christina, she continued to tell me that I was wrong and Kemper was not over charging me. We solved the issue after talked for what felt like forever, just to see that the next month my insurance was raised even higher!!!
I called to cancel my insurance to go back to American Family (I've been with them for years and they are a very trustworthy company) just to receive a bill in the mail 2 MONTHS later telling me that I owe $125 for cancelling my policy! I wasn't informed about this charge at all. I called to speak with Christina and she was out at the time. I left a message and was told she would get back to me shortly, and I STILL haven't heard back. I'm and very unsatisfied with Kemper altogether, especially with the lies and them thinking it is okay to change my policy WITHOUT my consent. I agreed to go through Kemper on terms we spoke about in the beginning, and all I did was get lied and cheated. I don't recommend anyone using Kemper for any sort of insurance. They are the absolute worst company and a huge waste of money.

I had the unfortunate experience of dealing with them when a client of their auto insurance hit my car while I was stopped at a red light. My insurance dealt with them and they sent me a check for my deductible after everything was said and done. I cash the check to only find out that it bounced a few days later. STAY AWAY! Thank God I don't use them for anything and I pity the people that get suckered by them.

PLEASE STAY AWAY FROM THEM. They will do anything just to get your money. I got into an accident and it took them two months for them to pay the auto shop. I couldn't get my car until they pay the auto shop. The auto shop called me and complained about Kemper, saying they are very slow and are one of the worse insurance they have work with. Yes the auto shop complained about them and were very angry at them.
When it comes to reminding you to pay for your monthly insurance, Kemper is hella fast about it, remind you to pay on time or else they will charge you. That's how fast they can get your money but when you try to reasons why they are taking forever to pay for your car fit. They make excuses. They don't care about how you feel during your accident, they don't care about anybody who got in the car accident with you too. They only want your money. If you want an insurance who cares about you, help you and trust you then Kemper is not the insurance for you. After my accident and the two months after I got my car, I immediately left them. My family and friends also left them too. Worse insurance ever!!!

Stay away! I wish I had read reviews of this company before getting renter's insurance with them. I signed up with them, but I soon realized that the coverage was much higher than other renter's insurance policies. I bought a policy with a different company, and let Kemper know that I intended to let my paid in full policy expire. A month after the policy expired I received a letter that said Kemper was going to turn me into a collection agency for a portion of the policy which had not been paid. The bill was $15. I am now waiting to find out what this bill is considering the policy was completely paid for (I've been waiting on the phone for over 30 minutes now). This company wants to try to ruin my credit over $15 which I do not owe in the first place. I intend to turn them into my state attorney general consumer protection division, and I suggest that anyone who experiences similar issues to do the same.

We moved our home insurance and the auto on our 4 cars to Kemper from Liberty Mutual. God forbid if you hit a raccoon and need to file a claim. I had to hound them on the phone and through email. Took nearly a week to get an adjuster sent to look at the damages, then another week to hear ANYTHING from them about what they were doing. The only time I received service is when I persisted to contact them demanding help.
This coupled with them canceling the homeowners insurance a week after we got the policy stating they made a mistake and do not cover homes in our area due to their rural nature. Not like the house up and relocated it after I spent a month going back and forth with them to get the policy. Save yourself the frustration. Go with anyone BUT Kemper. And if you are with them I pray you never have to interact with customer service. Every rep I had was rude, one started yelling at me and after I asked them to speak in a civil manner put me on an extensive hold and came back and was very short and abrupt.

I got a policy through an insurance brokerage. The rates were high however I needed insurance while I shopped better rates. I explained this to the agent who told me if I found better rates and they could not be matched by the insurer the policy could be canceled. Lo and behold after in the next month I found a better rate. I called the insurance company well before my overpriced payment was due. I signed the cancellation and was assured I owed nothing by the broker as Kemper told me I could not cancel it through them. Nearly 3 months later I get a collection notice of an arbitrary amount from Kemper . No prior notice, no phone calls to explain why they would take such action.

I would give it a zero star if I could. 2/12/2016 was when policy started. We canceled on 3/23/2016. We got notice that the refund premium will be calculated but instead they billed us $106 which includes $50 cancellation fee that they never mentioned. They never sent a bill to us and we could not log into our account to see the bills. They sent it to collection. My son had paid the balance and when I just called them the underwriter asked me if I wanted to pay the balance due. Are you serious? Balance is zero now... Stay away from this company.

I've had Kemper since 1997. Same house. Same everything. The only claim I had was 6 years ago for a hail damaged roof. For some reason Kemper increased my rate by over $2000 (yearly) this past summer. I didn't catch it until my mortgage payment suddenly increased by $250 a month. It turned out to be because the insurance had increased so much. Kemper had my house insured for three times what it is worth. I shopped around and obtained three quotes from three different companies. All were lower than what I had been paying prior to the increase.
So I went with State Farm and am paying less than half of what Kemper was charging. Not sure what is going on with Kemper, but it was really hard to get them to honor my agent's request to cancel. I guess in this day and time, customer loyalty is no longer a factor with many insurance companies and they believe once you are a customer they can simply keep increasing the rates and you will not notice. We will need to shop around for home and auto insurance on a yearly basis until this nonsense settles down.

Their adjuster filed a claim without first gathering evidence and justified certain illegal acts on a recorded phone call. When it was revealed the other party was under police investigation for a scam, they tried to cover it up. It isn't worth saving money here. They're cheap because they are incompetent and crooked.

I am an Insurance Agent in the South Suburbs of Chicago. One of my longtime clients had had an accident involving a deer in the early morning going up to the Northern Suburbs to her office. She was so rattled from the accident and couldn't drive her vehicle. Not only did the claims adjuster immediately put her into a rental car, they picked her up and got her back to her day within an hour 1/2 of the incident without a hiccup. My client had said that she's never had a company that was so caring towards their customers at the time of a loss but she really appreciates having Kemper now more than ever. It's times like those that I know having Kemper in my Agency is one of the best things that I can do for my clients.

I have worked with Kemper for many years and always found them to be helpful in all matters.

I have had Kemper insurance for several year now and have nothing but good things to say. Someone smashed a window on my vehicle. I called Kemper and they set up an appointment to have it replaced, with no cost to me. A few years ago there was a huge winter storm and I have over $20,000 worth of damage. Kemper was quick to come out and look at the damage and was also very fast in sending claim check for me to have all repairs I needed fixed. Whenever I needed Kemper, they have always been there, without any hesitation. Great company.

Have you heard that some insurance companies knowing withhold death payments from beneficiaries? And Kemper is one of them. There have been suits filed by numerous state insurance boards against these companies. Some have been settled, some are in negotiations, and only one (KEMPER) has refused to even negotiate. BEWARE OF BUYING A LIFE INSURANCE POLICY FROM KEMPER.

Hey, the people buy your insurance is suck. Over a month no one contact me. I try to call many times then you answer and then you promise call me back but NEVER. And u also send me a mail that "we try contact you but can't. You may not interested in this... " How stupid is that . If your guys still human do the right thing. Pay for fixing my car.

I would definitely refer Kemper Insurance to a friend. I have never had any issues with them whatsoever. Their claims handling process has been smooth, quick and efficient. Unlike with other companies, I don't see random drastic increases in my yearly premium. The service is great, the coverage is great, and the prices are really competitive. When I call in for questions or changes it gets taken care of quickly and all my questions are answered. The representatives and my agent are always friendly and informative when I speak with them. I plan to continue my insurance with Kemper Insurance, they have taken very good care of me as a client.

As an independent agent I can choose from a number of companies for my auto insurance and I have my auto insurance with Kemper. They have very good pricing for responsible drivers and an excellent overall product. They pay claims promptly for my customers and have not had any problems. In reading the reviews I can say many of the problems could have been avoided with a good agent working for the customer.

Had a rear end collision, my fault, of course. A great experience in an awful situation. Firstly I called claims, their first question was how was I. YEA! I was fine, thank you. They asked if I needed a car, unfortunately yes I did. They found a rental agency that would come and get me. Good idea as I had no transportation (ha). Within 2 days of my accident I was advised, by the adjuster, how long the repairs would take and they asked where I wanted my car to be repaired. It was as effortless as it could possibly be when damage is done. My car was already faster than expected and the car return was no problem.
I don't want another accident EVER, but if I had to say anything my Kemper Adjuster was there for me. She even sent a complete breakdown of what transpired when I asked for it. Excellent. I hear people at parties complain about how they were ** by their insurance company, but they can't really tell me how. They just say they didn't get enough money or it took too long. When I hear that I wonder how honest they were and if they followed through for the company, it was a give and take situation with paperwork and information for me. So, thank you for the excellent service and care I received. Really appreciated by this customer.

I have been a Kemper Preferred customer for almost 10 years. All my claims for me and my family have been handled very well. We have had multiple car claims, fence claims, boat claims, never an issue. I have been working with my Kemper Preferred agent for many years. He is an independent agent and could recommend multiple carriers but he sold me on the Kemper service. I don't have to deal with 800 numbers.
A while back I was changing banks and had to pay online versus automatic payments. In that process I learned that there are various Kemper companies. Kemper Preferred is different than Kemper Specialty. It is my understanding that Kemper Preferred is for those who have better credit scores and no accidents. Kemper Specialty is for those driver that have had a lot of claims or have had a lapse in coverage for none payment. I am someone who demands high customer service and I can say Kemper Preferred has never let me down.

This is my second term with Kemper, and they have been so disappointing. My fiancé and I were involved in an accident where a car t-boned us, and since their insurance limit was only $5000, we had to go with our own insurance to cover the damages of the cost. The accident happened on June 6, and it is July 1 today and they STILL do not know how much the damage of our car is worth (whether it's totaled or not). They told us in the first week that they should know by the next, so when we didn't receive a call from them, we called them and asked. They told us AGAIN that they should know by the following week, and AGAIN, they told us there was some miscommunication and so they cancelled the appraisal. I don't understand why there would even be a cancellation of the appraisal in a car accident. So again, they told us that we should know by next week.
I called them on Wednesday (June 29), and our claims officer (?) told us that they should know by the end of the day and she told ME to call HER for an update. So I told her, "No, you need to call us", so she agreed. It is now Friday (July 1), and she still did not call, so when I called, she was unreachable so I was transferred to another person, in which they said that the appraiser JUST received our car and that we should know by next Tuesday or Wednesday. Since we don't know if our car has been totaled or not, we don't know if we need to buy a new car or not, and so we've been paying out-of-pocket for a rental car since "we didn't opt for the rental reimbursement option" when we were never even told that there was such a thing.
Thankfully, the other driver's insurance may be able to reimburse us for the rentals. All in all, their claims department is a joke, and I can tell they do not consider their clients as a priority. They expect YOU to call and ask for updates, and their premiums aren't even that much cheaper than bigger insurance companies. I do NOT recommend Kemper insurance to ANYONE.

I currently have Kemper insurance on both of my household cars. I would like to acknowledge the great customer service that this insurance company has. They are always there when I need a question answered and are quick to respond. Great service overall. Highly recommend.
Kemper - Auto Company Profile
Company Name:

Kemper

Website:

http://www.kemper.com/