Consumer Complaints and Reviews

After a horrible hail storm my home had almost $40,000 in damages. AAA sent an adjuster out from another state and company, sure he'd never seen hail damage or the price of things in Colorado. They have now had all the information for restoring my home to its original condition for 3 months. They sent me a check for about $17,000. When you try to contact them they never return phone calls and then the person handling the claim has been changed and even my agent in Colorado has pushed it off on another person in her office. This is the worst insurance company I have ever dealt with and no one should ever do business with them!

I recently decided to get a membership and insurance. My insurance company who I had been with for 12 years talked me into staying with them. So it being the weekend I phone Triple A back only to discover I could not get a Human or anyone online until Monday morning. I get online with my agent and he assures me that all had been canceled. I bought the membership and insurance on the weekend of July 24th. Next I receive a membership card in the mail. I call back and speak with an associate and ask if my membership had been canceled. I was told I had. Then I asked the associate if the insurance had been canceled, I was put on hold because they were not sure. I was then told yes. So I asked the associate when the membership had been canceled and I was told the 23rd which was a lie, I bought the thing on the 24th. I then asked when the insurance was canceled and was told today, this was on the 30th.
Last Thursday 11th of August I receive a box with a thermos and welcome to Triple A papers. I call back and again ask them about refund. Was told "oh yes you have a refund of 49.00." Coming for the membership now they took 2 checks for 50.00 from my account. I asked, "Why 49.00?" "We are charging you a processing fee." I was told that both checks were on the way to expect them around the 14th. It is Now August 15th. Guess what? No Check. I call Triple A again and was told that the refund for the membership was issued on the 11th, so I asked about the 50.00 was told "oh that is being processed today." I have never in my life been lied to by so many people in one company as this one. I feel there is no moral integrity at this company, they just lie and tell you whatever to get you off the phone. Yet they have no problem taking your money, which for them seems to be the only thing that matters.

The worst ever!! They suck. I was stuck one hour away from home as my car over heated. I call AAA and purchased their second most expensive plan for I believe 105 dollars. I then got my membership number right away. It was supposed to cover up to 100 miles. I was 53 miles away from home. I call to get a tow. The lady on the phone says I'm not covered. I said, "What do you mean? I'm covered for 100 miles." She says, "No I'm sorry. You only have partial coverage for 5 miles. You don't get the full benefit of your plan until 7 days after you purchase it." What a kick in the teeth!! It cost me 235$ to get my car home plus the 105 I spent on the membership itself!!! TOTAL RIP OFF!!

My fiance & I financed a newer car. We had AAA in the past & was told we could keep our rates just switch over to other vehicle. Well. That was **. $361 later, per month. Yea no. Not affordable at least for us. Dustin, the man helping us... helping. Ha! At first he said we weren't allowed to cancel, then we found out it was because he didn't finish the process & was attempting to buy himself some time. We weren't active when we called to cancel being we did this on Friday & cancelled Monday morning. Here we are almost 10 days later & Dustin says we'll be getting a refund of only 131$... Hmmm. So. For 2 days of inactive service it costs over half of our initial payment? I'm not allowing this to happen. We needed that money as does everyone who cannot afford that amount per month. I am taking to whoever will listen.
It wasn't personal, we just need something that fits our budget which is what he said the day we asked if we could do our old plan on the new car. They're crooks. How can you sleep knowing you're stealing from working class families? Who do not live off public assistance and work for every dollar. I need to know what in the ** costs over half of our initial payment and why we are only getting the 131. So now we cannot even use that to turn on our insurance with Progressive! Who is much more affordable for the very same ** insurance plan! AAA: Thanks. For making life that much more harder for us. You line your pockets with the dollars of ppl who legit need it. It's sad. I'm pissed and I am not taking this laying down. All these ppl you've screwed over and nothing has been done?!

Not getting my refunds - 4 months now. AAA car insurance is not refunding my money. Every time they send the check, they are missing my apartment number. I have to call in and they will void the check and reissue. Each time they are missing the apartment number. It is really frustrating, I have been a customer for 4 years and not even once I missed the invoice mails. All had correct address with unit number. Only refund checks is missing the unit number. I am not sure now if this a human error or not.
How do I know I can trust these reviews about AAA?
855,731 reviews on ConsumerAffairs are verified.
We require contact information to ensure our reviewers are real.
We use intelligent software that helps us maintain the integrity of reviews.
Our moderators read all reviews to verify quality and helpfulness.
For more information about reviews on ConsumerAffairs.com please visit our FAQ.

My son was in an accident on 7-10-17 with an AAA insured. The adjuster is Theresa. I went and got the Police report and sent it to her because we needed a rental car. I thought this would expedite the claims process. The police report said her insured was at fault. Mind you there were 3 policemen at the scene. They did all the measuring and interviews. Theresa decided to ignore what the police report said and is going with what her insured said. Now I guess I'll have to get an attorney. This is so sad. I thought AAA was one of the more reputable companies. I have Liberty Mutual and they will decline their request for payment because they believe the police report. Don't use AAA.

I've been a customer for 4 years. Just canceled my membership and will never go back. Thanksgiving night I broke down, was told that they'd be there in 1 hr. Got told that 6 times. Had to sleep in my truck. Today I've been calling for two days to get a tow for my motorcycle. I called 7 am Saturday and still nothing. Was informed BY DISPATCH "You might want to start looking for a tow company". Is that not what I'm paying you to do? Supervisor refused to email me a copy of my cancellation. This is one of those rare times when I can't wait for the future to tank this business. Good riddance.

Not worth the time, money or worry. Allstate has better rates. I wish I would have reviewed Consumer Affairs regarding AAA prior to getting the insurance. If so many people are complaining about AAA and not happy with them...Insurance buyer BEWARE!! I will never go back to AAA.

I made two service calls to have my car unlocked. Both took over 1 1/2 hours to get a representative to unlock my car. My membership had recently expired but I was told when I called that if I renewed it right away, I would not be charged for the service. I renewed it right away. I was then overseas for a period of time and when I got back, I found that my bill had been turned over to a collection agency. I managed to sort that out, but AAA still claims I owed them for the two service calls. Apparently their phone rep didn't know what she was talking about.
What is most outrageous is the very long time it takes to get service in Hawaii. For the second call I was in a place where it was unsafe to be waiting alone at night. The drivers on both calls said it routinely takes up to 2 hrs to respond since they don't have enough trucks or drivers. Also, AAA Hawaii is nearly impossible to reach by phone at any time, but particularly after business hours. This company is badly managed and is a rip off in Hawaii. Also terrible customer service.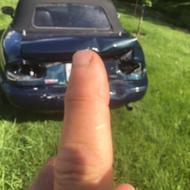 Was involved in an incident about 60 days ago. The AAA driver hit me from behind while I was stopped at a red light. I should say Rammed me in his pickup. Just a quick note about the other driver. He has a 3-page rap sheet with drivers license revoked, rape, assault with a deadly weapon, kidnapping and numerous other charges. So AAA must charge him enough to cover the cost of repairs. AAA has been delaying the claim for more than 60 days, I have been hung up on because I was frustrated and said I would get a lawyer.
They will not cover personal property in the trunk. They will not cover the cost of a taxi I had to take because my car was undrivable and I was 60 miles from the nearest town. They will not cover a rental car while they determine a settlement. They will not cover transportation cost for the car to be towed. They gave me a low ball offer of 50% of the car's value before it was wrecked by their client. So far I have called them 25 times in the last 60 days, left 25 messages and had 3 return phone calls. This is the worst of the worst. I will be forced to sue the individual directly because his insurance company will not step up. I just hope he doesn't kidnap me and kill me in the desert somewhere...

I called AAA to get a quote for auto insurance. After I received a quote, I asked multiple times if this would be the price & if everything had been checked & verified. I also held back no information, told them how old I was when I first got my license, a minor accident I had been in etc. So I signed the policy & weeks later I get a letter saying my policy has increased. Of course it's after I sign everything & they take my money. In order to cancel early I have to pay a cancellation fee, plus the price of new insurance. The new rate they gave is too expensive & I wouldn't have gone with it, had I known. Furthermore, it's ridiculous I have to pay a fee because they didn't do what they needed to do in the first place.

Got insurance quote and was comparing and he said oh, other 1 has to be every 6mos. And so gave debit card $362, and checked my old policy and was 30 more, so called back within 10 min, and cancelled AAA Auto. Told me refund in 24hrs. It's been 11 days and they still have my money. Never had a policy with them, and called consistently, wrote emails, and still have not got my money back, plus never e signed and again replied I want my refund, and then had to sign cancellation for policy I never had, and they have to send to underwriting. Always had Triple AAA road assistance, but will not renew. I've written Better Business Bureau and everyone I can think of. Sucks!!

In a phone conversation with a AAA rep, I authorized her to deduct $299 from my checking account, based on the rate quote she gave me. After the money was removed from my account, AAA informed me that the rate would be increased by $50 because five years ago I used a rental while a non-accident related repair was made to my car. At no time did I sign anything. So, although AAA was able to take my money without my signature, I'm now told that they can't refund it unless I sign an online release. Whats wrong with this picture?

My husband was in an accident with a AAA insured individual. The individual was clearly at fault as he ran a stop sign and fully admitted at the scene that he did so. My husband had to slam on his brakes to avoid hitting the car on the passenger side doors (good thing as the guy's 10 yo daughter was in the passenger seat) and instead hit him on the rear bumper. This accident did a good deal of damage to our car but little to the AAA insured. As MD is a no fault state, the police were unable to cite him because there was no major property damage, loss of life or DUI. We tried for days to get someone at AAA to call us about a rental car but they kept telling us they would not cover anything until determination of fault was made. After a couple of phone calls to rude and uncaring service folks at AAA, and the lack of any movement by them, we went through our insurance to cover the repairs as we needed a car to drive!
Well lo and behold, come to find out, if you are more than 1% at fault in the state of MD the person who hit you doesn't have to pay! So guess what, AAA says my husband is 10% at fault for the accident even though the other guy clearly ran the stop sign and admitted it. Our insurance company says my husband is not at fault at all. So bottom line, we have to pay our deductible and our insurance company has to take them to arbitration to try to recoup the funds. So, basically, we get to pay for the other guy's bad driving habits. It will take 3-4 months to resolve and we may never see a cent of our deductible.
And still, no communication with AAA. Only a letter in the mail saying we were 10% at fault. I can't think of a better way to maximize your profits than making the person who was hit pay for their own repairs and then blaming them for it! I'm sure they will negotiate a lower cost and my insurance company will end up paying a portion of the repair even though we didn't have any fault. What a racket they have going. I would NEVER recommend this insurance company and I will never use AAA for anything again if this is how they make their money. I wish you luck if you are ever hit by a driver insured by them. Quite Possibly the Worst Insurance Experience Ever!

I am very unsatisfied, and disappointed and still waiting for the refund for two months. Agent Shantel ** has given lower amount before she charged membership fee and registration fee ($108+$45). Soon after she charged both, she came up with higher amount (180$ monthly payment) saying she had to remove some discounts. First she accuse me for entering wrong information in the quote, but after I send her and her manager (Araceli "Shelly" **) the proof of my quote that I entered everything correct, they just said they cannot do anything. I have to either pay 180$ or cancel the policy. I am a student and I am working part time and only reason that I accept to cancel the GEICO policy and get the AAA was they offer me cheaper rate. I clearly told her that, I cannot go with that higher price and will not proceed further to buy policy and wanted my money back that she charged for membership fee and registration fee.
She said she has cancelled payment and initiated a refund and I will get my money in 3-5 business days. She was in rush to cancel my policy and she said that her reason for rush is that she want to cancel my policy before seven days so I can get my money back without any cancellation fee. So I cancel it the day that she wants and I signed the documents. I need to mention, I have to go back to GEICO policy, but since I had cancel it, they need to start the new policy and they offer me same policy as I had it before with a higher rate!!! This is so upsetting that due to AAA, now I need to pay more for the GEICO policy that I had it before.
Later when I did not receive my refund, I tried calling AAA and agent Shantel **, she said that since my policy canceled after nine days!! (Before that she claimed it is seven days) there will be some cancellation fee and I might get some money. I ask her how much money they will refund me and she said she doesn't know!! Only her manager knows! I tried to call her manager multiple times, I even put phone massage but she never call me back. I thought she would help me getting refund but instead she was literally unhelpful and I think AAA should take care of this kind of agents trying to deceive customers. As a student, this is so upsetting. Not only they charge me for their own mistake, but also I am paying more now for the GEICO policy.
This was clearly a mistake and miscalculation from your agent giving wrong information and changing insurance policy price after charging membership and registration fee and signing all the documents. I really don't understand why I should pay when it is not my mistake at all. I do not know where should I contact and ask help and I would really appreciate if AAA can help me with getting back my money.

Spent the time to see if their auto insurance rates are lower and found they were no lower than Geico rates. Don't waste your time. Just get quotes from the 2 or 3 leading insurance companies... who actually pay their claims... and go with those. It's far more important that they pay claims fairly and timely than whether their rates are the absolute lowest! "Allstate" and Geico are among the best - go with one of those - forget the smaller "no name" brands.

I heard AAA Auto Insurance was a decent company. However, my experience with them so far has been the WORST. I've recently gotten into a car accident where it was not my fault. I depended on these people to help me handle this situation (contacting the other side) which should have been an easy task. However, they have the rudest, and laziest adjusters working for them. My adjuster sounds fairly young and just downright clueless. I gave them the contact information that the person at fault gave me. They failed to realize that the corporate office goes by EST with office hours 8 am - 4 pm. Although it was clearly stated in their automatic message system, the girl kept calling at 3-4pm PST. Talk about lack of attention to detail, which is a very important factor in handling someones insurance claims.
She kept claiming that she's "been calling with no success". It literally took me one call to do her job. I ended up reaching the other side myself, doing THEIR job. And when I went back to AAA giving them the information I retrieved from the other side, she claimed she already had the correct info. It was completely different from mines. She kept asking if I called them myself, when AAA is suppose to handle these things for me. What am I paying you for? Another instance with the same car incident, I spoke with another woman regarding my frustrations on how they have not tried to get my situation settled. All she could do was tell me they have their hands tied because they already submitted the claim.
If that is AAA's ONLY is responsibility then I will gladly take my business elsewhere. It is your job to constantly contact the other side. Not "submit a claim" and that is the end of the story. What a terrible slow insurance company. They did not care that I required a rental car. Even if I had the basic coverage, they did not have any remorse, no recommendations, nothing. All she did was laugh in my face and say "what are you talking about" every time I expressed concern. She claimed that they were only there to help me, well now, THERE'S something to laugh at. FYI it's been weeks since the incident and nothing has been done. Just me correcting their work, and the only progress that has been made was on my end.

AAA Rancho San Diego Office agent Mr. **. I completed auto quote online, receive call next day made apt with **, auto coverage was reasonable price with the discounts, I agreed. He made a quote for homeowner policy that was too high $1200 and I was paying Farmers $800 (round numbers). He called a few days later with an $800 quote with multipolicy discount, save money on auto, he inspected the house, signed me up and shook hands.
Several days later he sent me an email stating that my home policy would be canceled at the end of the month, said I had a bad roof. My roof is sound. I am 18 years into a 30 year roof. I went to Farmers and was reinstated home policy also transferred my auto to Farmers. I was lucky it turned out ok. I went to AAA office and canceled all policies and membership. AAA is crooked as a barrel of fish hooks "beware". I am up there in years now, but if I were 20 years younger I would have waited outside and given ** a going away present he wouldn't soon forget.

While renewing my auto insurance, Roadside Service Contract and my life insurance with Triple A, I found that they would not accept payment via a credit card. They insisted on CASH, CHECK or DEBIT CARD. When I informed rep that I was insulted by their demand as I have EXCELLENT credit and have multiple policies with them for the last 20 years. I was basically told "Triple A does not want to pay the banks a fee to process their credit card charges and as of February 2017, they have REMOVED some of the DISCOUNTS that was promised at the time I signed up with their Auto Insurance. They removed the discount for GARAGED VEHICLE, SAFE DRIVER, AIR BAGS, and MILEAGE VERIFICATION and MULTI POLICY discounts without warning. I explained that all of the above discounts were one of the reasons I opted to obtain their auto insurance policy because I got a check for those 4 discounts every year end of policy.
Their answer was 1st, this is not my policy but the company's POLICY. IF NOT HAPPY, YOU are at your renewal point, you always have the choice to choose another AUTO INSURANCE COMPANY. I explained that I have been a loyal customer with TRIPLE A for 20 years. Why it's not accepting my credit card payments and removing the discounts I was always getting without notice is unfair. All I got was, "I'm sorry Ma'am. There is nothing I can do. I've spoken to my supervisor and all they said was you can opt to pay for one of the teen driver or senior mature driving program and after completion of that program, they can offer a 10% discount on the premium". SERIOUSLY? This is how TRIPLE A treats a LOYAL 20 YEAR CUSTOMER?

This is a new AAA policy date. I surprising find out that my insurance for two cars increases from 1751.52 to 2116.0. I ask about reason. They said they had some third party estimate on your cars how many real miles it drives. When I renew policy, they said it was due to our estimate previous on cars is 4500 miles per year but their third party data is 12298 per year and the other car too. I believes them since I never check my car real mileage. Since one of the car are new car when I bought. When I read the total mileage, it is 7000 miles in the whole life. But AAA estimate is 12298. Almost double the whole life mileage read. Guys be careful when they report an estimate miles. When I argue this and they adjust the price significantly.

February of 2014, I was involved in 2 accidents. The first accident in Oakland, CA on my way to SF was my fault. It was a minor fender-bender in rush-hour snail, stop-and-go morning traffic. I reported the incident and was on my way. That afternoon, in SF, a woman came into my driver's side, my kid yelled, I blew the horn, she still clipped my driver's rear-view mirror and the front as she bolted in front of me. My kid in the back yelled to call the police and take the photo as she hit us as was NOT stopping! I blew the horn, called the police, and called insurance. I had just paid to fly my kid to Baltimore a couple of months prior, and had to go back for a revision due to this woman who hit us and did not want to stop. She finally stopped.
The police came. They don't write reports in CA unless you are injured to go to the hospital. No one would have been able to do anything in an ER setting. The officer commented about the woman and said he was sorry he could not write the ticket to me and my kid. I reported it correctly. However, I got the worst claims adjuster ever by the name of Travis **. He totally screwed it up and put the one in the morning as my being at fault with the injury. He also botched up going after the woman who hit me!
I am 60 and a special education teacher and have never seen such a tragic handling of two cases! Not only did I fly back to Baltimore later to get my kid fixed, I never got reimbursed per the policy, and now, June 30, 2017, I learned that for the next 6 months, I will pay nearly $500 extra for my policy due to this moron putting me down as at fault for the woman running into my side! This means that each year, my insurance, which I thought was high, was nearly $1000 per year OVER what I should have paid. I contacted AAA. They sent me to someone who could not handle it. They sent Travis ** (claims adjuster for AAA Southern California) a message that he and/or his supervisor should contact me ~ but NO ONE has!
I need to let you all know ~ Beware of AAA! This is over $3000-$4000 they have overcharged an honest, hard working special ed teacher since 2014! I will notify you all and my legislators and the insurance commissioner for the State of California! This is stealing at best! I even have emails from Travis stating it would not affect my policy and that I would not have a deductible for her hitting me. Someone at AAA is screwing me over financially. And, they won't fix it yet! Several years later!

I have two cars and a home insured through AAA. In 2011 it cost around $600 to insure my 2001 old Ford truck which I drive less than 7000 miles a year. In 2017 it costs over $1000 for the same truck. I am almost 50 with no crashes. My other car is a 2012 Kia. It costs more to insure my two vehicles this year than the entire policy including my home in 2011. Obviously it's time to move on from these thieves.

Flat tire in major highway, NV 395 on a Friday eve in 90 degree heat with 2 large dogs. 10 minutes to get a person on the phone. 20 minutes for her to figure out where I was, she could not understand the difference between north and south. Because I was a female on a major highway she promised to make it a priority, less than an hour(!). An hour and 15 minutes later, I called back. Waited another 10 minutes for someone to answer the phone, and was told sorry it will be another hour! The only reason they get 2 stars is because the guy who changed the tire was great. 40 years with AAA, maybe used 10 times. This experience was terrible! Others have told us that it's typical in Nevada, crappy service, you wait for hours. Not worth the dues anymore.

I'm kinda young, 21, and I just bought my first car with my money. AAA had the best rates for what I got. They have a good amount of discounts available. I pay $170/month for a 2013 model year car. Most other insurance quotes I got were closer to $200/month, even with similar discounts. The premiums can be high, especially if you don't want to pay a ton per month, but nothing out of the ordinary. The roadside assistance was VERY quick to respond when my old car failed to start and I get great deals on many hotels and restaurants (if you're a AAA member, which doesn't cost that much a year and lowers your auto insurance as well). I love this insurance and love all the benefits that come with it. My only real complaint is the premiums, but you can lower them if you have the funds. I'm in college, so I'm kind of stuck with high premiums until I'm out and can afford higher monthly payments.

I will be canceling my service effective immediately. I have been a long time member but have never needed to use it-had a tire blow out this morning and have been sitting for 5 1/2 hours in 109+ temps. We were told a 2-3 hour wait. I have called AAA 3 times for an update and each time they promise they are en route. We are only 23 miles outside of PHX. I finally called the tow company they engaged. They had told AAA of the delay but they never communicated to us nor tried to engage another company. I just called a tow company on my own and they will be here in 30 minutes. Looking at the other reviews there is a definite consistent business practice of poor customer service and under delivery of services. You need an overhaul of your processes-they are severely broken.

Roadside SERVICE prolonged. 32 yrs a Member. Stranded dead car with 3 kids. I called over 2 hours ago. The lady said he may be another 20 minutes Away... Why did they order from 2 counties away??? When I called back to center asked of issue. She was smart Alec and told me "Yeah really"... Will be canceling membership asap.

I have been a AAA member for more than 40 years. I logged into my AAA app today and reported my stranded vehicle at 9:13 AM. More than 30 minutes later, there was no call or update on the app, so I called them and they said they didn't process my request because they didn't have my address on file (I know it WAS on file). They said they would dispatch someone shortly. The ETA on my app keeps updating to a later and later time. I called for a status update at 11:30 AM and they said it will be at least another 20 minutes until arrival. That would make it more than a 2 1/2 hour wait from when I first requested help. This is ridiculous and UNACCEPTABLE. I wish I could give ZERO star rating.

Please know that AAA Roadside Assistance installed a battery for me and the battery subsequently dislodged and punctured our radiator. $1100 in damage and they claim no responsibility! Please please do not use their service! Our entire family was put at risk.

AAA Auto Insurance has cheaper rates for same coverage as previous insurance, Liberty Mutual. Have only been with AAA for about a year, but representative was very helpful in getting me what I needed. Have called CS once and they too were very responsive and easy to contact. Still feel I pay too much for an 11-year-old car and no claims.

HATE - PURE UNADULTERATED HATE! RIPOFF'S. They should be charged with RICO crimes in my opinion. They are a continuing criminal enterprise! No if's! My partner of 36 years has been a loyal AAA member for years. Was recently in a non-ticketed crash. Doubled our rates on 4 cars. They were replaced when this about to be "ex" 36-year monster finally came to his senses.

Matthew BrodskyInsurance Contributing Editor
Matthew Brodsky is an established expert on insurance, having written hundreds of articles and other pieces of content on the subject, interviewed countless practitioners, and attended dozens of conferences and events. He served as an editor at industry magazine Risk & Insurance for six years. More about Matthew→

AAA is officially a federation of motor clubs that offers auto insurance to drivers across America. The company now has more than 54 million members, and it operates out of its corporate headquarters in both Heathrow, FL, and Washington, D.C.
Specialized insurance: AAA Auto Insurance offers policies to drivers of very specific types of vehicles, like classic cars.
Educational opportunities: The company offers drivers online courses in defensive driving, which gives customers a 10% discount on their plan.
Personal injury protection: Insurance plans cover driver and their families even if they are injured while in another person's vehicle.
Accident Assist: People who cover their vehicles with AAA accident can take advantage of the company's Accident Assist program, which provides roadside assistance, towing services and rental vehicles for drivers in the case of an accident.
Garage parking discount: AAA offers many unique discounts to members, including ones who choose to park their car in a protected garage rather than outside in the elements.
Best for New drivers, drivers looking for reliable insurance, drivers who just purchased a car and drivers with family members.
AAA Auto Insurance Company Profile
Company Name:

AAA

Year Founded:

1920

Address:

1000 Aaa Dr.

City:

Heathrow

State/Province:

FL

Postal Code:

32746

Country:

United States

Website:

http://www.aaa.com/