Consumer Complaints and Reviews

I am SO ANGRY! In early March, I dropped my girlfriend off my auto policy. Travelers said I could not do it without making up a whole new policy! Since when can anyone not take a vehicle off their policy!?? Travelers sent my girlfriend a bill at her parents' address for a policy they started for her without her knowledge or agreement! They asked me for the information supposedly to contact her in regard to starting her policy. Yeah, that NEVER happened. Travelers sent her to Collections. She received a letter from a collection agency in August for coverage never paid from the date I dropped her until I changed my insurance company to AAA on June 5th!! How does that work!?
So that same day as I said, I started a new policy in my name only. I had weekly payments removed from my paycheck. It works great. I don't have to worry about sending in money. In June, I went with AAA. I called Travelers on 3-way with the AAA agent and switched over my car insurance. The week after my girlfriend called and complained to Travelers about her bill for insurance she never asked for, I also received a bill from a collection agency for monies owed to Travelers!!!
After my initial explosion, I called Travelers and vehemently explained how it was impossible I owed any money whatsoever as I had payroll deductions. I also called and switched insurance on June 5th. The agent never said a word about outstanding money owed then!! I asked why they didn't say anything then, or at least send me a letter or a bill...something!! They said they did!! Here's the kicker folks: They sent the notices to her MOTHER'S HOUSE! Yeah, that's right. They set me up with a new policy. It did not go back to payroll deduction. It did not get separated from my girlfriend. I had NO idea that I owed them money until I looked at my pay stubs!!!
Travelers ADMITTED they were wrong. They admitted they did not set up my policy properly. They sent mail to the wrong address. They never called me AT ALL, then I even switched companies. Still wasn't told even when changing to AAA!! Travelers Insurance is one of the most screwed up companies I have ever dealt with. I still have my homeowner's policy with them. I am worried!! They have messed with my credit, put me in a bad situation, and offered nothing as a solution.

This is the worst company out there. Do not buy any kind of insurance from travellers. Don't let their low initial premium suck you in, after year or two. They will "audit" and raise your premium 2 or 3 folds even though I have not have any claims at all. My premium went up from 1800 to 5400 the 3rd or 4th year. I have to cancel my insurance (I was stupid not to cancel right away, I waited till the policy ends). However, they still "audit" and bill me $1800.00 more for ended policy!!! Again, DO NOT DO BUSINESS WITH THIS COMPANY!!!

I was rear-ended on July 25, 2016. Myself and five children was transported to the hospital. The adjuster refused to pay medical bills and made a offer for five hundred dollars. I ask that our medical bills be paid by their policyholder, which was found at fault from the police report. Travelers Insurance Company is still refusing to pay medical bills. My family and I would never had these medical bills if the driver of Travelers Insurance Company was paying attention. Now Travelers Insurance Company is stating they are not paying the medical bills from the accident on July 25, 2016 caused by their policyholder. No justice for a single mother of five.

My car was parked on a side street. Travelers insured hit my car to avoid a squirrel!! Most likely she was texting and speeding. Travelers said the car was totaled. Now I am having a hard time getting someone to return calls. VERY POOR SERVICE. Believe me I wish my car was not hit, but give fair market price on a car that was well taken care of. How do I know you will send check, if I send title? I would like to speak to someone. They do not like to return calls at all.

I had a car accident on 7/20/16 (just over 4 weeks ago). My car is a total loss. After MULTIPLE emails and phone calls with no response, I still do not have a check from Travelers. My rental is due back at Enterprise early next week and I will have no way of getting back and forth to work. I finally called my insurance agent who was able to get a hold of someone from your office. Their excuse was, "They're busy with all the hail damage claims." NOT MY PROBLEM! I will be sure to spread the word to everyone I know and every media outlet, not to use Travelers, nor will I be using Travelers Insurance on my new vehicle (if I'm ever able to get a check from your company). I'm disgusted with your company and so-called customer service.
How do I know I can trust these reviews about Travelers?
609,949 reviews on ConsumerAffairs are verified.
We require contact information to ensure our reviewers are real.
We use intelligent software that helps us maintain the integrity of reviews.
Our moderators read all reviews to verify quality and helpfulness.
For more information about reviews on ConsumerAffairs.com please visit our FAQ.

Recently got an auto quote on a Monday, I was impressed that it was cheaper than Geico. After setting up my account I was told they would call me on Wed afternoon to set up my autopay (begin coverage), they never called. A week later I called back, had to go thru the entire process again. After telling the lady my past experience she assured me that it wouldn't happen again and that she would guarantee that she would call me back Wed (payday) to start the autopay (begin coverage), believe it or not "No Call". I guess they don't want my business or they just don't care.
If I'm having this much trouble simply trying to open a policy I can only imagine what I would go thru if I had a accident claim. Also, before calling a 3rd time I decided to read their reviews. Thanks everyone, including the 2 salesman who didn't return my call to start my policy. *Lesson: You get what you pay for. I'm sticking with Geico a little high but excellent service.

I was hit by a Travelers insured driver. They are at fault. Horrible fix on my car and suffered depreciation due to having a bad Carfax, not of my fault. Travelers did exactly what I thought non caring company would do and that was nothing. Not even politely. If I ever need insurance Travelers will never be my choice. Horrible customer service and not caring attitude.

Someone insured by Travelers rear-ended my car. The estimator came to take a look. I definitely felt like the estimator by Traveler's insurance tried to short change me by trying to reuse parts, and telling me where to go to fix my car. Their homeowner and car rates are very high as well. A while back I shopped around for insurance company and they had some of the highest rates.

My motorcycle got knocked over by one of Travelers' customers. Chad at Travelers told me to go to the Harley-Davidson Dealership to get an estimate for repair. I took my motorcycle down and left it 4 days to get the estimate, picked it up and came home. Now I have two men two hours time invested for the trip and 4 days without my motorcycle. The estimate was not what Chad and Travelers was expecting so they sent an adjuster out, it would have been easier to send the adjuster out in the first place, but it's a nickel and dime company. Save a few bucks if they can get the estimate they want.
So the adjuster Mark cuts the estimate down. Believe it or not Seacoast Harley-Davidson quoted a part at $108.95 and Mark repriced it at around $106. Really? We are talking about a $27 billion dollar company, sad and pathetic. So they screwed me out of about $1000 when all was said and done. Hey mister Travelers' president now you have gas for your yacht, congrats!!!

On March 12, 2016 my adult daughter who lives in my home and was under my auto policy plead guilty to: Physical Control/Suspension. On May 31, 2016 I received a letter from Travelers stating that my policy was being cancelled effective July 4, 2016. The letter also included a line stating "I had undoubtedly been contacted by my agent." I was never contacted by anyone so I contacted Travelers. The lady I spoke with who was in a no win situation was very nice. She pulled up the notes and confirmed that nobody had attempted to contact me on a decision made in early April.
I understand why they would drop my daughter. She made a mistake and has been dealing with the consequences. What I don't understand why they would treat 2 other drivers with 90+ years of driving experience this poorly. At the very least they could have contacted me back in April instead of waiting until the last moment.

I had Travelers Insurance for a few months and then found out Nationwide Insurance was much cheaper for the same coverage. I called Travelers Insurance to cancel my monthly payment and that I started with Nationwide Insurance on April 10, 2016. Well they took out a payment on April 18, 2016, so I had to call and have them reimburse me, because I canceled 8 days earlier. According to them they had no record of me calling. So therefore, I had to cancel my policy again. This time I actually filled out a paper to cancel. Well May 18, 2016 comes and they take out yet another monthly payment. Not only are they taking out my monthly payment twice after I canceled. But since I wasn't aware of them doing this my account went into the negative and I was charged $36 NSF fee for both charges that were supposed to be canceled.
So I call them yet again, to tell them. They said I have a refund coming for the payment, but it's not their fault I got charged $72 in NSF fees. I thought that since I called three times now to finally cancel a payment that should've been canceled three times now, I would at least get my $72 dollars back in NSF fees. Travelers Insurance said "No we will NOT refund you for your overdraft fees. That is on you not Travelers." I am a single mother of 2 kids. I don't have extra money in my account for a company I canceled with three times. $72 is a big deal for me. I have never ever had such a huge problem canceling something, and them saying I didn't call is another way for them to cover their own **. I would never ever recommend Travelers Insurance to my worst enemy (if I had one). Very poor customer services and horrible experience with them. I would attach information to this but it would only be my bank statement and I would rather not do that.

After a heavy hail in my area I've called Travelers Insurance to file a claim. An adjuster came and gave me an estimate for my vehicle. He stated that I can have my vehicle repaired at any repair facility of my choice. The repair shop I chose informed me that my hood needs to be replaced regarding close to a 100 impact points caused by hail. I insisted the usage of oem factory part. The shop called the adjuster who said, the hood can be replaced only with aftermarket part because the customer signed the agreement in his contract. Also he told the shop to call him when the hood arrives and he'll come and take the hood to get it painted. After this the repair shop didn't accept the repair of my vehicle because of quality guaranties. This is absolutely ridiculous and I'm VERY disappointed at Travelers Auto Insurance. I advise everyone not to chose Travelers Insurance!!

This is possibly the worst insurance you can get. They are very expensive and don't want to pay out if anything happens. Last year I cracked my front bumper and decided to have the insurance pay for it since I do have insurance. Well guess what, with even a clean driving record they decided to terminate my policy!!! Well they did me a favor because I now pay 200$ a month less for my insurance through Geico for my home and auto. So Travelers is a horror, but if you don't believe me try for yourself.

This is the worst insurance company I have ever been with. I was directed there through an agent who promised me that if I bundle my renters insurance and auto insurance as well as payroll deductions, I would get a greater discount. After an hour on the phone, we agreed to the price of $1548. In two months, my coverage jumps to $1825.2 without sending me any notification. When I tried to reach out to them to get answers, I was given the old run around ("drop calls", line transfer, long hold, voice mails) you name it. As a result, I decided to terminate the service. They continue to send me a bill and threaten to take me to the collection agency (ruin my credit score) if I did not pay. I called them again to investigate the reasons why my insurance balloon without my knowledge. They replied that they need "proof of continuous coverage" prior to their service. I called up my old insurance company and send them my documents.
They told me that this was all they needed and that I will be given a refund back. I hear nothing for the next 2 days and decided to email them. They told me that because my coverage did not meet their expectations, they cannot honor that refund. I did more research on this company and found that I am not alone. There are many others who are scammed by this evil corporation TRAVELERS. They will give you what you want to hear and increase the cost behind your back due to hidden fees and missing documents that was never specified in the original agreement. Please do yourself a favor and stay away from here. I do not want innocent people to get screwed by Travelers. When it's too good to be true, it is.

Recently in Texas I got a hail damage on my 2015 model vehicle. No Glass broke, Nor any big dents. I have some minor dents. For which the Adjuster looked at my vehicle and Said it is a Total loss because it costs 9500 to fix it. And they have valued my ACV very low. Which means I will be at big loss even after having a insurance. Before I agreed with them they sent request to my bank to closure and they requested my car to be towed. I did not release my car till now asking for more time. I also gave estimate from another shop which they deny saying it does not cover all damages identified. It is going on and on. Feeling bad to be with travelers since I have go thru this loss even after having a insurance. Most of the other insurance have paid check on the same day it was adjusted. Please advise on what I should do? Should I raise a complaint with TDI?

From the moment I signed up as a policy holder, it has been horrible. You have to fill out form after form, submit proof of this and that. They will find something, anything to raise your rates. I had a false claim against me for a tow from my previous insurance company. Travelers would not listen to me and gave me the runaround over and over again. I investigated this on my own and got proof that this was false and they still wouldn't listen to me. Eventually after a month of hell a supervisor decided to get involved and apologized profusely.
Since then, I have had my rates increased twice. I've only been with them for 6 months. When I called to find out why I got a very confusing explanation from the representative who answered my call. When I asked for a supervisor, she said she would review the increases and send an email with an explanation. She was snide in the email and the reasons for the increases were completely different than what the rep stated and just ridiculous. I haven't even had to use their services and have already had rates increased twice in 6 months. I am looking at other insurance companies.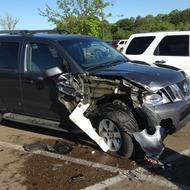 My wife was hit by one of their insured. It entire accident was this guy's fault (my wife was in park and the vehicle was actually off) and rather than take care of my wife and get her a rental and begin repairs on her vehicle Travelers decides to see if it was a mechanical failure rather than driver error. Even if it is a mechanical error, it was their insured that hit my wife's vehicle and should pay to fix it and pay for her rental, but being how Travelers seems like money mongers (who gets Travelers anyway???) they would rather beat around the bush and try to pass the blame. If it is mechanical failure then they can fight that battle with the manufacturer and get their money back but my wife should not have to suffer for it. When discussing this with their agent Sarah on the phone, she even had the audacity to LAUGH at my wife's situation... This seems like a horrible company from the ground up. Stay away.

Horrible, they raised the premium significantly the second term (no ticket, with perfect record). I asked the agent to beat the rate from another insurance company. They couldn't do that. So I told agent I would not use Travelers Auto Insurance and switched to another company (State Farm). After one month, Travelers send me a bill for one month premium for which service I did not use. It is covered by State Farm and I told agent clearly I would not renew before the renew time.

I paid my policy in full Feb 2016 only to receive a letter with a refund check stating my policy was canceled on 4/12/2016 because I didn't send in the correct paperwork but I have insurance cards and all I'm out of almost 200.00. I'm very unhappy. This company sucks.

Had an adjuster out of Portland, Oregon for property damage by auto claim in eastern Washington. He never went to view damage, never wanted pictures, never waited for the police report and never wanted to interview witnesses. Just denied the claim without any of the facts. What a joke.

Our parked car is totaled by their client. Unbelievable carrier, admitted to the car being totaled. They gave a dollar value $1,700 less than value on Kelley Blue Book and Nada. Said they were not responsible for "dealer profit". I said "so how do we buy the car???" They said they had a report from a "approved" source but would never provide a copy of it. We hired a professional auto loss company to confirm a pre-accident value. They totally ignored the report along with three ads off of Autotrader within a 200-mile radius which were exactly the same as the report. Had to get the Insurance Commissioner's office involved. This company is crooked and ridiculous.

They quote you an amount but actually overbill every month with fees and nonsense they feel like adding. They have the worst customer service in the world with representatives that never do their job and they promise to resolve the accounts but never end up following through with what they promise. During all this time more fees end up accumulating and it grows into a monster bill.
They quoted me $918 for a 6-month policy and it took calling every month to be billed the same amount every month (because they add hidden fees every month). After many long holds and painful conversations with representatives that never want to fix or resolve the problem, I spoke with a manager who assured me the account was up to date and I paid what was actually owed. The new policy started and he quoted me an amount and told me the policy went from $918 to $965. Even though I have a perfect driving record and no speeding tickets. I paid my new payment which he requoted at $152.66 month (with auto pay) or $158.66 (without auto pay). I paid my first installment and the next month the bill came to $190.00.
I once again called the representative, who did not have a clue why it was coming at a higher amount. I asked to speak with a manager and she refused and hung up on me. I called just now because the policy now has grown into a monster bill with no representative able to fix or explain why every month a new amount is recalculated. After a painful and unsuccessful conversation with the guy who said "I need to own up to the fees on the account to bring it up to date". He also refused to connect me to a manager and told me his name was Dan **. Which I have to imagine is a bogus name. Basically Dan does not give a **. DO NOT GET TRAVELERS. TOTAL SCAM!!!

I have been trying to settle a claim with Travelers for about 2 yrs due to a car accident in 2014. A driver hit me in the rear reactivating a prior injury from a car accident in 2012 which caused me to have to reenter therapy and also start injections on my back. The surgery was cervical which was due to the accident also and Travelers are trying to call it pre-existing and trying to dodge paying the claim. I had no accidents until 2012 and Travelers have always been my insurance company since 2007.

New policies (car/home/umbrella) to become effective November 23, 2015. Due to errors on their part they did not include the proper information. I contacted twice and they refused to correct. I CANCELLED all 3 policies 11/23/15. Mortgage company already paid home insurance - still waiting for refund! They informed mortgage company the policy was cancelled because I did not meet underwriting standards! Complete lie since I cancelled the policies - rude, nasty, unprofessional and liars.

On December 23rd I was hit by someone insured by Travelers. On the 28th Travelers contacted me to get the details of the accident and asked if I had been injured. She told me that their driver admitted fault and then set me up with a rental car. The appraiser is coming to look at my car tomorrow but the Travelers' agent I've been working with simply extended the rental to cover any of this time and is very easy to get in touch with. She is always very pleasant and so far it's been a great process considering the circumstances.

I'm insured by Travelers. Recently my wife had an accident by another Travelers customer. They fought me at every step, wanting to put used and previously damaged parts on my 2.5-year-old car. Compromised where I shouldn't have but after a month of dealing with them I gave up trying. Trying to get them to give me anything close to what I will lose on depreciation value on the car--no such luck. Treated like crap the whole process. Rude and disrespectful agents. Had to stay on top of the issues myself to make anything happen. Go somewhere else--canceling my policy and leaving.

I called to inquire about how much car insurance would be for my son who is visiting me and they quoted me an additional $400/month more than the $125/m I was paying. When I said "Thank you but not interested", they had the nerve to say that they are obligated to add him to my insurance now that they know he is there and I have no right to refuse and they will just take the money out of my bank! I immediately cancelled my insurance with them and asked for a refund of this month which was paid today.
I found cheaper insurance elsewhere in 5 minutes, and I have since cancelled my autopay with them but they claim they did not get it. I received a notice of the new payment in the mail but no acknowledgement that I cancelled my insurance with them & cancelled the autopay, and requested a refund for this month. Now I have to pay $30 to the bank to stop payment to them, as that is far less than the $500 they want to steal from me. This is just plain abuse.

I have full coverage with Travelers. I used to have Met but it just kept getting more and more expensive and I felt there must be a better deal out there. A relative who works for Geico reviewed my coverage and said it was too low. This made me more annoyed as I had been with Met a long time and they had never contacted me to say I needed to up my coverage to protect myself as costs on medical and also damage repairs had gone up a lot since I started with them. My relative wanted me, of course to switch to Geico. When I called them for a quote I told them the amount of coverage I currently had to see what they would say and they just gave me a quote on the same amount of coverage and did not say I needed more this made me very uneasy.
Two weeks prior I had received an offer letter from Travelers telling me to call them for a quote and see how well I could do with them. I called and the first thing the person said to me was "I want you to know that I am a licensed insurance sales person and not a customer service rep" and when I gave him the amount of my current coverage right away he said it was not enough, exactly what he should have said. I asked him to calculate what he felt I should have expecting it to be more than Geico but feeling I would rather pay more and have a better company (I had a job where all my health, vision and dental was through Travelers and they were excellent).
The final quote was $90 less a year than the Geico quote and was much higher coverage. As I said before the Geico person never increased my existing coverage from Met which was not enough. So I started at $301.00 for 6 months with Travelers. It has gone up a little over time but within reason. Their customer service is excellent. I have never had a problem with them. They are always cheerful and helpful.

I have been overcharged for years and when I shop around they all come in at high prices and I know they are doing it because of my age and not my accident rate. Years ago I had 1 very minor shopping center accident and my rates in FL are still over 1100 a year which is highway robbery.

I have had my automobiles insured through this company for nearly fourteen years and did not file a single claim for 12 of those years. When I finally did have a small claim after 12 years without making any claims against my insurance they raised my premium by an outrageous amount. I was expecting an increase in the premium after the claim but not such a large increase. I am now in the process of getting quotes with other companies for a lower premium. I also have had my home insured with this company for nearly 9 years without filing a single claim & yet they have increased the premium every renewal until the premium has nearly doubled what is was when I first insured my home with this company.
Travelers Auto Insurance Company Profile
Company Name:

Travelers

Website:

https://www.travelers.com/