Best Car Insurance in Orlando, FL


Written by
In addition to being mandated in Florida, car insurance is crucial because it protects you from liability expenses and costly repairs after an accident. Factors like your vehicle model, driving habits and ZIP code affect policy rates. We researched the best car insurance companies in Orlando to help you find affordable and reliable coverage.
Why trust ConsumerAffairs?
Our recommendations are based on what reviewers say.
4,314,567 reviews on ConsumerAffairs are verified.
We require contact information to ensure our reviewers are real.
We use intelligent software that helps us maintain the integrity of reviews.
Our moderators read all reviews to verify quality and helpfulness.
Top 12 Orlando Car Insurance Companies

Read 2,203 Reviews

Protects drivers with standard and specialty coverages. Policies include claim satisfaction guarantee, Drivewise and Allstate Rewards. Accident forgiveness and roadside assistance add-ons. Offers more than 10 types of discounts.

Get a Quote

on SmartFinancial

Read 26 Reviews

Offers car insurance for as little as $1 a day. Customers have access to 40 insurance carriers. Provides services in Spanish. Also offers tax preparation services. Contact for free quotes and information about discounts.

Chat with a ConsumerAffairs decision guide

Live agent

Free online marketplace that matches you with car insurers in minutes. Works with more than 160 insurance companies. Has handled over 35 million quote requests. Offers online resources on car insurance topics.

Compare Quotes

Compares insurance offers from various providers. Requires some personal information, vehicle details and insurance and driving history for quotes. Over 50 million people use its free online service.

Get a Quote
Read Author Review

Offers multiple coverage options regardless of driving history, credit score and other factors inhibiting drivers from getting a policy. Accepts all applications. Provides coverage without hidden fees.

Chat with a ConsumerAffairs decision guide

Live agent
Read Author Review

Offers comprehensive auto policies with additional coverage options. Works with you one-on-one. Employs knowledgeable, experienced staff.

Chat with a ConsumerAffairs decision guide

Live agent
Read Author Review

Offers good student, senior citizen and multiproduct discounts. Insures drivers who may be considered high risk. Provides low monthly and down payments with multiple discounts.

Chat with a ConsumerAffairs decision guide

Live agent
Read Author Review

Known for its quick response time and professional communication. Offers free auto insurance quotes online. Guarantees a faster response in the case of an accident.

Chat with a ConsumerAffairs decision guide

Live agent
Read Author Review

Allows access to policy info 24/7 through an online app. Services online include document uploading and paying fees. Offers both English and Spanish customer service.

Chat with a ConsumerAffairs decision guide

Live agent
Read Author Review

Provides customers with a free mobile app with 24/7 access to policy information. Accepts online payments. Partners with multiple carriers to give you the best deals. Offers services in English and Spanish.

Chat with a ConsumerAffairs decision guide

Live agent
Read Author Review

Offers customers a free, no-obligation instant quote online. Provides multiple types of insurance, including auto, home and business.

Chat with a ConsumerAffairs decision guide

Live agent
Read Author Review

Offers a wide range of insurance policies and coverage for damage and bodily injuries. Provides policies that fit everyone's needs. Meets all state requirements.

Chat with a ConsumerAffairs decision guide

Live agent

Driving in Orlando, FL
With 75 million visitors per year, Orlando is the most popular destination in the country. Many tourists rent cars, further congesting roadways and leading to more accidents by out-of-town drivers not familiar with the area. Some of the driving hazards in the city include:
Crashes in Orlando: There are more than 31,000 car accidents in Orange County each year, according to a 2018 study by The Florida Department of Highway Safety and Motor Vehicles (DHSMV). With so many wrecks, all drivers in the Orlando area should have auto insurance to comply with state law and protect their wallets.
Road conditions in Orlando: Orlando is known for its enchanting family attractions, which is why it's such a popular tourist hub. Most road hazards come from traffic congestion caused by visitors and the region's already sizable population. With more cars on the road, more accidents occur.
Vehicle theft in Orlando: Orange County has the third-most stolen vehicles in the state, according to 2018 statistics from the state's Department of Law Enforcement. Florida recorded a total of 41,119 vehicle thefts that year, of which 3,490 were in Orange County. An auto insurance policy financially protects you from this expensive loss.
Car insurance price in Orlando, Florida
Car insurance premiums in Orlando range from $640 to more than $2,000 per year. The amount of coverage you have is the main factor that affects the cost, but your credit score, age, driving history and moving violations also come into play.
In addition, the demographics and crime rates in your home ZIP code affect your premium. The table below estimates the cost of different levels of car insurance for a 30-year-old woman living in these areas.
| | Comprehensive | Liability | State minimum |
| --- | --- | --- | --- |
| Orlando | $2,087 | $1,107 | $1,074 |
| Port Orange | $1,537 | $758 | $684 |
| Lake City | $1,515 | $697 | $637 |
| Osceola | $1,626 | $818 | $746 |
| Seminole | $1,642 | $838 | $766 |
Does Florida require car insurance?
Florida requires drivers to maintain both personal injury protection (PIP) and property damage liability (PDL) insurance. Drivers must have a minimum of $10,000 coverage for both. A vehicle owner must also maintain coverage on his or her vehicle, even if it is not currently in operation. An insurance policy must be purchased from a licensed business, and coverage has to be paid throughout the entire registration period. Failure to abide by these insurance requirements results in a license suspension for up to three years and a $500 fee.
Orlando car insurance alternatives
For those who would rather cover the cost of an accident themselves, the Florida Highway Safety and Motor Vehicles Department offers self-insurance. The department can issue a certificate of self-insurance to drivers who show at least $40,000 in assets and provide the necessary documentation, such as a statement of net worth. Self-insured drivers must also provide the license and Social Security number for all drivers holding the certificate and a list of vehicles covered by the certificate.
Self-insured drivers are still liable for the same state minimum amount of coverage that an insurance company would provide.
Orlando car insurance FAQ
What is the penalty for not having car insurance in Florida?

Getting caught without car insurance in Florida can result in a $500 penalty, license suspension for up to three years and loss of driving privileges.
Why is car insurance so expensive in Florida?

Florida has many high risk and uninsured drivers. In fact, Florida has the nation's highest percentage of uninsured motorists at 26.7%, according to an Insurance Research Council report. That means about 1 in 4 Florida motorists is uninsured. Florida is also one of 15 states that require drivers to have PIP insurance.
How do I find cheap SR-22 insurance in Orlando?

SR-22 insurance is proof that a driver is insured under the state's minimum requirement for liability insurance. Contacting the companies in this guide and getting a quote is the best way to find the best price and coverage for your vehicle.
Is Florida a no-fault state for accidents?

Florida is a no-fault state in the event of an accident because the state requires every driver to acquire the minimum $10,000 insurance coverage for personal injury protection (PIP). PIP insurance covers the cost of injuries and any other costs that add up after an accident, regardless of who caused it. In Florida, all parties involved in an accident are expected to turn to their insurance companies to pay for damages.
Thanks for subscribing.
You have successfully subscribed to our newsletter! Enjoy reading our tips and recommendations.
Orlando car insurance company information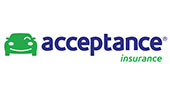 Acceptance Insurance offers multiple insurance products to its customers and the option to save money by bundling policies. The company provides free quotes as well as instant coverage. One of the factors that make the company stand out from competitors is its specialization in SR-22 insurance and coverage for high-risk drivers.
Address: 1020 Lee Road, Orlando, FL 32810
Phone: (407) 647-7575
Hours: M - F: 9am - 6pm; Sat: 10am - 5pm
Website: acceptanceinsurance.com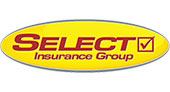 Select Insurance Group provides clients with customer service through a quote hotline that includes options in English and Spanish. The website allows you to upload documents directly to its specialists without having to go into the office or send an email.
Address: 1005 N. Pine Hills Road, Orlando, FL 32808
Phone: (407) 294-3333
Hours: M - F: 9am - 5:30pm
Website: selectinsgrp.com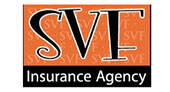 SVF Insurance Agency prides itself on putting customers first and being the total solution for all insurance needs, especially auto insurance. The company offers customers a free instant quote on its website.
Address: 1205 N. Pine Hills Road, Orlando, FL 32808
Phone: (407) 447-2204
Hours: M - Th: 8:30am - 5pm; F: 8:30am - 4:30pm
Website: svfins.com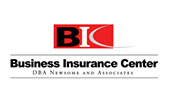 Business Insurance Center is dedicated to providing proper, custom coverage. The company works with customers individually to find policies that meet specific needs. Its agents guide customers through insurance purchasing and policy maintenance. The company processes claims quickly and easily. It offers discounts when bundling home and auto insurance.
Address: 6979 Kingspointe Parkway, Ste. 9, Orlando, FL 32819
Phone: (407) 354-9868
Hours: M - F: 8:30am - 5pm
Website: bicfl.com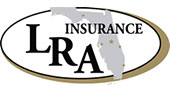 LRA Insurance offers free insurance quotes on its website and 24/7 online access to your account. The company prides itself on responsive, professional communication and overall good customer service.
Address: 498 S. Lake Destiny Drive, Orlando, FL 32810
Phone: (407) 838-3445
Hours: M - F: 8:15am - 4:45pm
Website: lrainsurance.com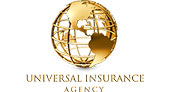 Universal Insurance Agency wants to be your one-stop shop for insurance policies. The company offers a variety of insurance policies and coverage tailored to each customer's needs — for your car and for bodily injury in the case of an accident. It has policies that fit everyone's needs and meet state requirements.
Address: 1548 S. Semoran Blvd., Orlando, FL 32807
Phone: (407) 898-1116
Hours: M - F: 8:30am - 5:30pm
Website: myuniversalinsurance.com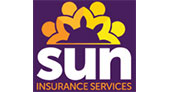 Sun Insurance Services offers 24/7 policy access that lets you change your account, make payments and request proof of insurance at any time. The company strives to bring customers quality insurance strategies along with superior customer support. Resources and insurance tips are also available on the company's website.
Address: 7680 Universal Blvd., Ste. 198, Orlando, FL 32819
Phone: (407) 781-1600
Hours: M - F: 8:30am - 5pm
Website: suninsuranceservices.com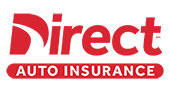 Direct Auto Insurance gets to know its customers through events and store promotions. The company guarantees to help customers get coverage and meet Florida's insurance requirements. The website offers a live chat where customers can immediately get answers to questions from a representative.
Address: 4590 S. Kirkman Road, Orlando, FL 32811
Phone: (407) 843-8737
Hours: M - F: 9am - 5:30pm; Sat: 10am - 3pm
Website: directauto.com
Comparing
×
You're signed up
We'll start sending you the news you need delivered straight to you. We value your privacy. Unsubscribe easily.