Find the Best Car Insurance in Milwaukee, WI

Top 10 Milwaukee Car Insurance Companies

Allstate Auto Insurance
Read 2,083 Reviews

AllState became a publicly held insurance company in 1993, though it's been around since the 1930s. It is dedicated to hiring women and minorities in addition to providing appropriate insurance for people from all walks of life.

Get a Quote
State Farm Auto Insurance
Read 3,705 Reviews

State Farm is the biggest auto insurer in the U.S. and is a top 50 Fortune 500 company. It was founded in 1922 by a farmer, and for nearly a century has tried to bring a sense of neighborliness into the insurance business.

Compare Quotes
American Family Insurance - Auto
Read 358 Reviews

American Family Insurance offers other types of insurance to cover people's needs in all areas of their lives. It has been offering auto insurance protection for over 80 years and serves customers in all 50 states.

All Risk Insurance
Read Author Review

Insures all types of drivers, from those with perfect records to those who need SR-22 certificates. Provides quick quotes online for cars, motorcycles and commercial and specialty vehicles.

Brew City Car Insurance
Read Author Review

Offers car insurance policies from major insurance companies with a focus on client education. Covers cars, motorcycles and RVs. Provides instant quotes online. Gives rewards for referrals.

Frank Marchan Agency
Read Author Review

Searches policies from many top-rated insurers to find affordable coverage for clients. Independent agency that serves individuals, families and businesses.

Frank Medina Car Insurance
Read Author Review

Independent agency that offers affordable car insurance and SR-22 filings. Provides online quotes. Has more than 10 years of experience and more than 1,200 satisfied customers.

Rich Tadych Insurance Center of Milwaukee
Read Author Review

Provides free, customized quotes from up to 12 car insurance companies. Offers policies for cars, motorcycles and RVs. Includes discounts for bundling auto insurance with homeowners insurance.

The Insurance Office Car Insurance
Read Author Review

Represents more than 40 different insurance carriers. Specializes in SR-22 insurance. Files the same day. Offers annual policy reviews. Routinely saves clients $500 to $1,000. More than 20 years of experience.

Young's Car Insurance
Read Author Review

Brokers insurance for cars and motorcycles. Gives a 100% money-back satisfaction guarantee. Responds to claims issues within one day. Offers free annual policy reviews. Has more than 103 years of combined experience on staff.

Driving in Milwaukee, WI
Car insurance in Milwaukee helps cover the costs of auto repairs, medical bills and legal fees if you are involved in an accident. Milwaukee drivers use their policies in a variety of situations, regardless of whether they're at fault for property damage or an injury.
Crashes in Milwaukee: There was an average of more than 23,000 car crashes in Milwaukee County each year between 2014 and 2016, according to the Wisconsin Department of Transportation. Car insurance in Milwaukee includes mandatory liability coverage, which covers bodily injury and property damage if you're found responsible for a crash. Consider getting comprehensive coverage for deer-related crashes — thousands of these occur in Wisconsin each year, most commonly in October and November.
Road conditions in Milwaukee: Milwaukee gets 45 inches or more of snow and temperatures drop below zero from November until March, causing weather conditions that are dangerous for your vehicle. In the warmer months, many roads are under construction and road debris is common. Many Milwaukee residents make sure their car insurance policy includes roadside assistance in case they need help with a dead battery, towing or flat tires.
Vehicle theft in Milwaukee: There were 4,655 vehicle thefts in Milwaukee in 2018, according to the Milwaukee Police Department. If you live in an area of Milwaukee where there are frequent reports of vehicle theft or vandalism, comprehensive coverage is a must. It covers the value of your vehicle if it's stolen and pays for repairs like broken locks and smashed windows.
Typical Milwaukee car insurance price
The average cost of car insurance in Milwaukee is between $1,400 and $1,500 per year. Wisconsin has lower auto insurance premiums than most parts of the U.S., but costs in Milwaukee are the highest in the state.
One factor that affects car insurance cost is where you live in Milwaukee. The table below gives estimated yearly premiums for a 30-year-old female driver in different parts of the metropolitan area.
| Milwaukee area | Comprehensive | Liability | State minimum |
| --- | --- | --- | --- |
| Downtown - 53202 | $1,985 | $715 | $630 |
| North Shore - 53217 | $1,510 | $590 | $530 |
| Menomonee Falls - 53051 | $1,310 | $510 | $460 |
| Wauwatosa - 53226 | $1,450 | $600 | $540 |
| Brookfield - 53005 | $1,330 | $530 | $470 |
| West Allis - 53214 | $1,610 | $640 | $570 |
| Greenfield - 53228 | $1,430 | $590 | $530 |
| Oak Creek - 53154 | $1,450 | $580 | $520 |
Other factors that affect the cost of auto insurance in Milwaukee include:
Age, gender and marital status
Year, make and model of your car
How you use your car
Your car insurance history, including claims history
Credit information
The deductible amount
Insurers and insurance agencies usually offer free quotes for car insurance in Milwaukee. When you submit your information for a quote, ask what discounts are available and whether you qualify. Drivers often get discounts for insuring multiple vehicles, being accident- and claim-free, opting for paperless billing, using automatic payment or paying a yearly premium upfront. Students can usually lower their rates by earning good grades.
Minimum car insurance coverage in Wisconsin
Wisconsin drivers are required to carry a policy with these minimum liability coverages:
$25,000 for injury or death of one person
$50,000 for injury or death of two or more people
$10,000 for property damage
Uninsured motorist coverage is also mandatory, with minimums of $25,000 per person and $50,000 per accident for bodily injury. Uninsured motorist coverage protects you and other occupants of your vehicle if it is hit by an underinsured or uninsured motorist or a hit-and-run driver.
Driving a vehicle without car insurance in Milwaukee can result in a fine of up to $500.
Milwaukee car insurance alternatives
According to Wisconsin's Office of the Commissioner of Insurance, drivers have car insurance alternatives in limited situations. These alternatives include a surety bond, personal funds or a certificate of self-insurance. See this Wisconsin Department of Transportation website for more information.
Milwaukee car insurance FAQ
Is Wisconsin a no-fault state for accidents?

No, Wisconsin is not a no-fault state. Fault is established after an accident, and the person responsible is required to cover damages.

Do I need gap insurance coverage in Milwaukee?

If you're the owner of a new vehicle and made a low down payment on your car or took out a long-term loan, you should consider gap insurance coverage. Gap insurance is an optional coverage that covers the difference between the depreciated value of your vehicle and the amount you owe on your car loan if the vehicle is totaled or stolen. If you're leasing a new vehicle, the contract often includes gap coverage — check to be sure.

How do I find cheap SR-22 insurance in Milwaukee?

Many of the insurance companies listed in this guide assist with SR-22 insurance. Contact the insurer or agency to ask about costs and the filing process.
Thank you, you have successfully subscribed to our newsletter!
Milwaukee car insurance company information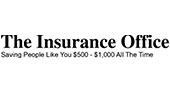 The Insurance Office has served Milwaukee since 1997. The company is an independent agency with access to more than 40 insurance carriers. It specializes in SR-22 insurance and can file electronically with Wisconsin on the same day. Contact The Insurance Office for a policy review and free quotes.
Address: 8831 W. Greenfield Ave., Milwaukee, WI 53214
Phone: (414) 302-0101
Hours: M - F: 8:30am - 5pm
Website: theinsuranceofficemke.com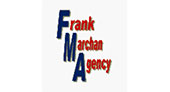 Frank Marchan Agency works with many respected insurers to find policies that meet customers' budgets and needs. This independent agency works with individuals, families and businesses. Call Frank Marchan Agency for personalized services.
Address: 3931 S. Howell Ave., Milwaukee, WI 53207
Phone: (414) 755-4999
Hours: Call for hours
Website: frankmarchan.com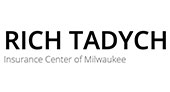 Rich Tadych Insurance Center of Milwaukee offers free auto insurance quotes from up to 12 companies. Clients get free consultations and have access to auto insurance discounts. Call or email for an insurance quote for a car or motorcycle.
Address: 3662 S. Howell Ave., Milwaukee, WI 53207
Phone: (414) 744-6750
Hours: Call for hours
Website: richtadych.com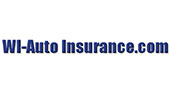 Young's Car Insurance is an independent insurance agency with a no-pressure, no-hassle approach to selling car insurance. Customers enjoy convenient payment plans, close to 100 available discounts, free annual policy reviews and same-day SR-22 filings. Request a quote for a car or motorcycle online, or call and get a price within 15 minutes.
Address: 788 N. Jefferson St., Ste. 720, Milwaukee, WI 53202
Phone: (414) 225-4434
Hours: M - F: 9am - 5pm
Website: wi-autoinsurance.com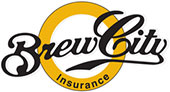 Brew City Insurance works with several major insurance companies to get the lowest possible rates on car and motorcycle insurance. Its team has more than 25 years of experience in the industry and emphasizes client education. Try Brew City Insurance's online quote system to get free, instant prices from all insurers.
Address: 2937 S. Chicago Ave., South Milwaukee, WI 53172
Phone: (414) 762-6600
Hours: M - Th: 8:30am - 4:30pm; F: 9am - 1pm
Website: brewcityinsurance.com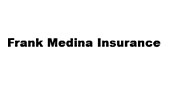 Frank Medina Insurance is an independent insurance broker with more than 1,200 satisfied customers in Wisconsin and Texas. Clients include high-risk drivers and those needing SR-22 filings. Get a quote by filling out a form on the website or by calling its office in downtown Milwaukee.
Address: 342 N. Water St., Ste. 600, Milwaukee, WI 53202
Phone: (414) 877-0777
Hours: M - F: 9am - 5pm
Website: frankmedinainsurance.com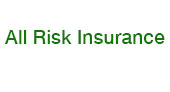 All Risk Insurance is an independent agency that insures all types of drivers, from those with perfect records to those who need SR-22 certificates. Visit the website to get a quick quote for a car, motorcycle or commercial or specialty vehicle, or call for more information.
Address: 118 N. Main St., Thiensville, WI 53092
Phone: (414) 476-9050
Hours: M - F: 8:30am - 5pm
Website: allriskwi.com
You're signed up
We'll start sending you the news you need delivered straight to you. We value your privacy. Unsubscribe easily.