Consumer Complaints and Reviews

What a joke with Liberty. They count glass coverage, they count when someone else hits you, while you were standing still. Initial quote was 4000.00, then all of a sudden it doubles! Butttt, we can save 30% if we allow insurance company to "monitor" our driving. Liberty is a joke and I am so disappointed in Northwell Health Credit Union. What a farce.

I have a high credit score and I have never caused an auto accident. I left State Farm because their rates in Colorado were going up steeply every year. I assume it is because of their claim payouts due to a lot of homes lost in forest fires, and a lot of hail damage claims. I switched to Liberty Mutual because their rates were almost half of what I was paying to State Farm. Then I got caught in an unethical speed trap in Alamosa, CO. You know, where there are 20 cops pulling everyone over because of a strategically placed 25 mph zone that should be a 45 mph zone. That was insult enough, because you know they are more interested in fattening the municipal treasury than they are in safety.
Then Liberty Mutual used that speeding ticket as an excuse to almost double my auto insurance premium! From $1700 a year for 4 cars to $2990 a year! This should be illegal. I'm sure other insurance carriers are not happy about Liberty Mutual stealing customers by using predatory pricing, knowing that they will find some excuse to jack the premium up by a factor of 2 at some point. I will now carefully read reviews and try to find the best price from an honest insurance company.

Liberty Mutual Insurance is nothing but an advertising scam. I had their insurance and their advertising claims are an outright, deliberate lie. The very thing they constantly are advertising in the excessive and annoying commercials is the EXACT reason why I fired them. Their commercials are outright false advertising claims and they do exactly what they accuse other insurance companies of. They lie and steal money. Save yourself a lot of money and frustration and avoid this insurance company at all costs. They are nothing but a scam!

Liberty Mutual does increase your premium after your first accident. They did it to me. The TV ad is intentionally misleading. It says "For drivers with accident forgiveness" your rate won't rise -- What they don't say is that you pay extra for accident forgiveness and may not even know to look for it. In my case, Liberty Mutual claimed a late inspection sticker qualified as an "accident" justifying the increase. My rate doubled. The rate increase lasted for five years and cost me many thousands of dollars.
If you have an accident already on your record and you are purchasing insurance from a new company, the rate surcharge will follow along, as a sort of "pre-existing condition". Always ask any new company how long they impose the surcharge. Most are 5 years; some three. It's the auto insurance version of medical insurance's "pre-existing condition" penalty that ended with the Affordable Care Act. The smallest accident can earn the insurance company many additional thousands of dollars over what the company pays out on the claim. Congress should outlaw these car insurance rate spiking schemes as well.

My wife and I are moving to South Carolina from Maine. We need to find new auto insurance as our present insurance only is available in several New England states. We have no tickets or at faults on our records. Twice, however, we were rear-ended, with the other parties at fault... not us. This is clearly documented in the Maine DMV reports and in the state police crash reports. We sent both certified documents to a Liberty Mutual agent at his request. I swear the man couldn't read. He insisted that we had been at fault and had received summons.
The documentation was totally clear that that simply was not the case. I called Maine DMV and the State Police crash reports department to see if there had been something I might have missed or perhaps there had been a clerical error. Nope, our record was clear. I called the agent again and pointed out specifically in the reports the data that supported our case. It was like talking to a stone wall… completely absurd and surreal. Totally exasperating! I asked to speak to agent's superior. I was told he was not available, but that he'd have him call me when he was available. Nada.
At a loss for words, I can't help but wonder what the subtext of that communication was all about. So obviously we will not be getting insurance from Liberty Mutual, but I guess it really is a blessing in disguise based on the other complaints I'm reading on this site. Strange, I had always thought they were a reputable company.
How do I know I can trust these reviews about Liberty Mutual?
829,326 reviews on ConsumerAffairs are verified.
We require contact information to ensure our reviewers are real.
We use intelligent software that helps us maintain the integrity of reviews.
Our moderators read all reviews to verify quality and helpfulness.
For more information about reviews on ConsumerAffairs.com please visit our FAQ.

In 20 yrs I have not cost Liberty anything on car insurance but religiously they raised rates. This year they said it was because of the high rate of accidents in MD. Something that did not affect pricing of Erie, State Farm, Geico and Hartford. I now have equal or better insurance for home and auto which is less than the cost of auto insurance with Liberty. It seems they have the liberty to charge you for the cost of their advertisements.

I have been a customer of Liberty Mutual for 33 years. I have seen their rates sky rocketed in the last 7 years. I received a bill for a 2014 Toyota Prius of $1933. I have had a perfect driving record with no speeding tickets or accidents. I have changed to Plymouth Rock for the same coverage the premiums of less than $900 per years. I believe Liberty Mutual needs to look at the rates they are charging their customers.

After being associated with Liberty Mutual for over 40 years I was told that I was not able to transfer my policy to Florida and that I had to have it rewritten. Let me mention I have an excellent driving record. Not being able to retain a quote online, or the central office or the next place they transferred me to, they finally sent me to the office in Florida. Each time they asked me for information they already had. After spending time on wait and going through a ridiculous amount of time re-answering the same questions they finally came up with their quote. 6X times more expensive than what I was currently paying. I then went to Geico online and signed up for insurance at $200 less than what I have been paying with added coverage. I guess the commercials are true. Liberty Mutual practices in price gouging, know it.

I am pressed for time, but I just finished my 90 day Right Track program. Please note I have never been in an accident, nor have I had any tickets in all my years of driving. When I signed up for this discount program, the lady at Liberty Mutual said upon successful completion, I will get a 25% discount off my monthly premium for car insurance. I contacted the company twice during the 90 days because the device kept recording episodes of 'rapidly increasing my speed' while I was in my employer's parking lot, at lunch break. Please understand these episodes happened as I backed out of my parking place, then put car into drive and drove forward through employer,s parking lot on way to lunch break. It recorded about 15 occurrences of 0 to 7.5 mph. Any reasonable person would agree 0 to 7.5 is not a rapid acceleration.
As I said, I contacted them twice, and they said the program is voluntary, and did not have a remedy for this device 'glitch'. SO... I declined the 17% discount due to lack of integrity. If anyone is in this program, or will be in this program, here is the secret to tricking this device. When you are not moving and take your foot off brake, tap it about 6 times up to the 10 mph mark on your odometer. Another secret is to not use the gas pedal at all, and allow your vehicles 'idle' to move you along. I wrote the company yesterday via email and will be returning the device this week. I let them know I would share my experience in product reviews. I hope this information will help. I have a V8 engine, I thought perhaps that was the reason for my excessive speed, LOL... 0 to 7.5 is not a rapid acceleration. Try it on your lunch break, and I'm sure you will agree. Some of my co workers believe the device is set up that way so people won't get the better price. I hope these tips help. Thank you for reading my review.

If you are using Liberty for insurance and have been a customer for many years, please check your pricing. I will almost guarantee that they are charges 1.5-2.5x more than equal or better carriers. After calling and inquiring about reducing our rates to stay with them, they could not even have the decency to return my call after 15+ years of service. Check your pricing and shop around. They don't have competitive prices for longer term customers.

We have been with Liberty for 15 years. One speeding ticket for my husband in his company work truck and Liberty has increased our insurance by $800. My truck is eleven years old and it should decrease. Don't understand why we as senior citizens, on ticket be penalized like this. No loyalty being a customer for so many faith years. I insure two vehicles and a home, totally pissed with the way Liberty is robbing us blind.

I am so saddened by the way this insurance company is handling this hail damage auto claim. It has been over 45 days and yet I still do not have resolution. I am a student so of course I do not have the means to fight them legally. You cannot get anyone on the phone. You hear voicemails that state they will call back within 24 hours. Good luck with that! I have called several times to whomever is over the manager in claims sadly with no response. Granted my car is not brand new; but it is my car and I do have full coverage. They want to offer you nothing compared to your car's value. I have sent several comps with unfortunately not resolution. Just really bad business practices when you are paying them for a service that are you not getting especially when you have so many other providers out here. Hopefully, I will get resolution by the end of the year. I wonder how long they can keep claim outstanding without settlement.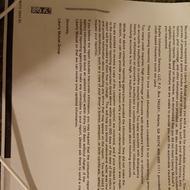 I reached out online to Liberty Mutual to get a quote for auto insurance for my car. I've been with Allstate one year and before that was with state farm. I'm 35 years old and have been driving since age 18 and have always had insurance but have had it consecutively with no gaps at all for 2 years. I have no at fault accidents in over 5 years and no tickets, never a suspension or a DWI or anything of the sort. So I basically was shocked when the site said that it could not give me an online quote for insurance! 3 weeks later I got a denial letter from them stating that my credit score was too low to even get a quote! Funny thing is that my credit score is a 590 due to two small credit cards being maxed out, but that's not all that bad! I was able to obtain a $2,000 line of credit not 3 months back with a similar score.
I'm just utterly shocked that someone my age with a clean driving record who's maintained insurance (with premium carriers no doubt!) for years can't even get a quote from these people. Never again will I even look to them, I'm very happy with Allstate and can assure anyone reading this that I had no issue at all getting my policy through them, State Farm or Geico.

After absorbing a 25% homeowners in 2016 and another 10% this year's plus increases in car insurance I decided to shop and found a good rated company so I switched after being with Liberty for 7 years. When I requested the refund I prorated on a daily basis but their amount was $130 less. Here is the BS they gave me. "When canceling your automobile policy mid-term, the return premium is calculated on a short-rate basis, resulting in a cancellation penalty charged to your account. The amount of this penalty decreases as the policy year progresses. The short-rate charge lessens as you approach the renewal date, which is 12/15/2016. I regret any confusion or inconvenience this may have caused." Be careful when cancelling.

My premium is $600 a month for 2 cars. My car was vandalized pretty bad. I put in a claim. Investigating started. The agent Jewell ** very disgusting might I add wanted me to provide information that was almost impossible to get. I asked to provide the Muni Meter receipt of 3 months prior to investigation. I don't know how many people keep those receipts but I don't. I sometimes give them away when there is time still left on the receipt to next person parking. Long story short it is now 4 months out and my claim has not been approved. I've provided the receipt, I provided a police report, I provided proof of ownership of the vehicle. Seems like every time I provide what they're asking for, something else is needed. Worst insurance ever.

I am having an incredibly awful time dealing with this company. The more I research and review it, it starts to come into focus. My adjuster, Amanda ** is delaying my claim and, making my life very difficult. The Liberty Mutual customer was at fault and received a ticket. I just want the money for my totaled car and 2-3 weeks of compensation for a rental. I just want the insurance company to take care of an honest American.

I had no tickets or accidents on record or claims in with Liberty Mutual but was canceled because of accidents while operating a company vehicle. 40-50 ft. moving target I call it. All intercity driving 50-60K miles a year. Backs out driveway into my side, runs red light into my side, sideswipes me, I'm in the turning lane to make a left turn, light changes and I'm not moving and the car to my right does not go straight but turns into me. Parked and car runs into back of me. Never cited or at fault at work but my personal insurance canceled me??
Every time I see a Liberty Mutual ad on TV of how great they are compared to others [I'm pissed ]. They are the wrong insurance company. This happened years ago with them and forced me into other companies paying a higher rate as a new customer. Where I cant kiss they should!!! Canceled personal policy for accidents in company vehicle that were never my fault. Never a dime they paid in claims but had no problem with accepting my payments. My last ticket was around 1980 and will give you my opinion on Liberty Mutual Ins as terrible till I die…

Easy to keep, not too expensive (though I think it should cost less), pleasant and helpful customer reps when I've had questions or needed to make a change. Kept over the years - it takes time to compare insurance offers from different companies not packaged or presented in the same way, and I'd like more information before inviting insurance sale solicitations. Package discounts help: also have been using the same insurance company for other needs and had excellent customer service when I needed to file a claim. The good (non-auto) customer service experience, plus the helpfulness of service reps related to auto insurance -- inclines me to stay with my current insurer, but this year I have more time to look at other possibilities.

When Liberty Mutual Says "You'll Get Your Whole Car back." You better hope the person that hits you has insurance because they will find a way to weasel out of fixing it completely. My daughter was hit by a drunk uninsured driver and Liberty Mutual will not fix her car back to its original condition. The claims adjuster fraudulently altered the auto body report to reflect previous damage when there was none. Do yourself a favor and spend a little more money on another insurance coverage or just take out liability insurance from them because that is the only coverage they give you anyway.

I signed up for Liberty Mutual Auto Insurance in 2015. Rates beat everyone else $87/month. Last year it went up to $107. This year $139. That's a 60% increase over 2 years! No accidents... I am switching.

I was a passenger in the auto that was hit by another auto. I was injured and my husband had to file the claim without insurance company even though it was not our fault. I contacted our adjustor & left several messages. Our adjustor NEVER RETURNED MY CALL. I thought Bodily injury was medical which we had 1 million coverage. But, I was sent a letter stating that our $5,000 was all used and we had no more medical. I paid more for my auto insurance policy than most other policies... Thinking I had a good policy. We had large amounts of coverage on everything on our policy, just not on the medical that was the most important. A consumer never knows what coverage is needed when they're in an accident. Something a good Insurance Company would explain to a consumer.

Recent claim was very easy to file, easy to contact agent. My claim was due to water in my basement. The insurance company allowed me to use Roto-Rooter. I thought they were over board with their price. Why overpriced? But the insurance company paid them and Roto-Rooter was able to clean out a lot for me. I am unable to go up and down the steps. Thanks to my insurance company they were able to clean out most.

Initially, filing a claim is relatively easy. It is when you have to speak directly to a claim representative that it becomes difficult. I am a teacher/librarian. I am very busy. When they would call me, it invariably was when I was in class, and could not talk. When I had time to speak with them, they were unavailable. They only work hours like 8:30 AM to 4:30 PM, so when I would try to contact them after my work day was over, so was theirs. They never tried to contact me in the evening when it was more convenient to talk. I once asked a representative to contact me after a problem was resolved. She did not want to call me back. I had to insist vehemently that she call me when the problem was resolved.

Liberty Mutual - Auto is incompetent and a thief. Since I've used their auto coverage, I have been lied to, and I believe that Liberty Mutual stole my money. A Liberty Mutual Rep told me that if I signed up in Oct. 2016, I would receive 'one month free on my auto insurance policy' -- a lie. In addition, A Liberty Mutual Rep signed me up without requiring my signature (the REP never sent me the forms), and then Liberty Mutual attempted to raise my insurance rates. I had to explain to Liberty Mutual that I was not signed up officially with the insurance company. There is so much more, but I do not have the space to write. I cancelled my policy in June 2017. My advice to all potential and current customers: Stay away from Liberty Mutual!

I received an email that the adjuster will call me in less than 1 business day. Emely ** hasn't called me or does not return my voice mail, and it's been over 3 days. When I called Liberty Mutual claim dept. the first time they said she is on break and the second time they said they will send her a message and instantly she replied to them saying she is on the phone helping someone else?

After being insured with the same agent for 5-6 years I had two claims. My premiums were increased so high it raised my insurance causing my escrow to be short, raising my mortgage by $300 per month. I found same coverage with a competitor at my initial premium price. At this time I canceled my policies May 9, 2017 (homeowners, renters and auto). I requested a refund of the Homeowners.
I later called to confirm the refund was being processed and found it was sent to my previous address I sold 4 years ago. Why would this happen since they stopped insuring it 4 years ago and all bills and correspondence was being sent to my current address? At this time I requested a stop pay on that check 5/23. My request for the stop pay and refund was done in writing on 5/24.
A week later I called and spoke with a Specialist (6/1) to confirm everything was correct and at this time found the stop pay/refund was never issued. Needless to say he indicated it would take 4-6 business days from today to get a refund. It's now almost 1 month I am waiting for a refund due to poor service which is part of the reason I canceled in the first place. NEVER would I refer or recommend anyone to utilize any products represented by this company.

Quick response, never had a problem, reasonable cost compared to others. Filed a claim via phone, handled quickly, used my choice of body shop, no issues. Having sold Farmers insurance I feel pretty capable choosing my own and after coming on with Liberty Mutual have never had a valid reason to change.

My wife hit a deer and messed up our car. The insurance company knew our selected repair shop and paid the amount they needed to fix our car. Our car now looks like new. Never had any problems with my claim. Quick, complete and fully covered.

I received a letter from my credit union stating how much money Liberty Mutual could save me on auto insurance. I contacted Liberty Mutual and was given a quote of $4,800 for four quarters, totaling $19,200 for a year! I have never had an accident or traffic ticket, not even a parking ticket in the past 10 years. I own a 2006 Toyota Camry and asked why was I given this expensive quote for full coverage for my car. Could not get a good explanation. I currently have full coverage through a well-known, popular insurer and only pay $1,920 per year for full coverage with ALL the bells and whistles!!! The letter I received from my CU stated Liberty Mutual would beat State Farm, Allstate and Geico! That was the biggest LIE EVER TOLD!!! I have read other reviews about Liberty Mutual and will definitely inform my credit union of the ridiculous quote that I was given! Hopefully, the CU will seek a better insurance company to solicit its members to.

The agent who initially wrote our policy made some mistakes. However, the people at the customer service number were wonderful at rectifying the situation, and the corrections saved us money. Liberty Mutual also has an inclusive policy at a great price plus accident forgiveness.

Matthew BrodskyInsurance Contributing Editor
Matthew Brodsky is an established expert on insurance, having written hundreds of articles and other pieces of content on the subject, interviewed countless practitioners, and attended dozens of conferences and events. He served as an editor at industry magazine Risk & Insurance for six years. More about Matthew→

Liberty Mutual - Auto has been insuring American drivers for more than 50 years. Their excellent financial rating demonstrates their ability to meet policy obligations in the event of an accident.
Quick quotes: Start a quote in seconds and walk away with coverage in just a few minutes. The entire process is available online.
Online policy management: Change, renew, upgrade or cancel a policy through the intuitive online user dashboard.
Low down payments: Many insurance companies ask for a large portion of the total insurance premium up front, but Liberty Mutual - Auto offers low down payment options to as many drivers as possible.
Saved quotes: For those who don't have time to finish collecting a quote, there is a quick save function that allows them to recover their data at a later time.
Convenient claims reporting: With both online and telephone claims reporting options, policyholders can use the method that is most convenient for them.
Best for New drivers, rate shoppers and multicar households.
Liberty Mutual - Auto Company Profile
Company Name:

Liberty Mutual

Year Founded:

1912

Address:

175 Berkeley Street

City:

Boston

State/Province:

MA

Postal Code:

02116

Country:

United States

Website:

http://www.libertymutual.com/