Best Car Insurance in Los Angeles, CA

Written by
It's illegal to drive without insurance in California. While basic liability keeps you compliant with state laws, more comprehensive coverage protects you financially in cases of theft, weather damage or accidents with uninsured drivers. We compiled this guide to the best car insurance in Los Angeles to help you find a policy.
Why trust ConsumerAffairs?
Our recommendations are based on what reviewers say.
4,243,660 reviews on ConsumerAffairs are verified.
We require contact information to ensure our reviewers are real.
We use intelligent software that helps us maintain the integrity of reviews.
Our moderators read all reviews to verify quality and helpfulness.
Top 13 Los Angeles Car Insurance Companies

Read 308 Reviews

Works with multiple insurance companies to find customers coverage they can afford. Helps all types of drivers. Agents speak English and Spanish. Has an online auto insurance knowledge center with resources. Online quotes.

Read 4,719 Reviews

Offers auto insurance with 24/7 customer service. Choose from various payment plans. Provides a range of discount options. Pay your bill, get digital ID cards and file claims on the app. Insures over 28 million vehicles.

Get a Quote

on SmartFinancial

Read 2,190 Reviews

Protects drivers with standard and specialty coverages. Policies include claim satisfaction guarantee, Drivewise and Allstate Rewards. Accident forgiveness and roadside assistance add-ons. Offers more than 10 types of discounts.

Get a Quote

on SmartFinancial

Free online marketplace that matches you with car insurers in minutes. Works with more than 160 insurance companies. Has handled over 35 million quote requests. Offers online resources on car insurance topics.

Compare Quotes

Compares insurance offers from various providers. Requires some personal information, vehicle details and insurance and driving history for quotes. Over 50 million people use its free online service.

Get a Quote
Read Author Review

Caters to high-risk drivers with full coverage options, including comprehensive insurance, collision insurance, personal injury protection and uninsured motorist coverage.

Chat with a ConsumerAffairs decision guide

Live agent
Read Author Review

Specifically caters to Californians. Combines policy discounts to save drivers 25% to 50% and $100 off all online auto insurance purchases. Offers rates as low as $19 a month.

Chat with a ConsumerAffairs decision guide

Live agent
Read Author Review

Insures California drivers for as low as $30 a month. Provides SR-22 insurance and coverage for high-risk drivers. Offers good driver, student, military, multipolicy and multicar discounts.

Chat with a ConsumerAffairs decision guide

Live agent
Read Author Review

Finds insurance for drivers in Los Angeles, even those with a bad driving record. Coverage starts as low as the California minimum. Pricing starts at $29 a month with optional add-ons available.

Chat with a ConsumerAffairs decision guide

Live agent
Read Author Review

Offers a wide array of coverage for drivers with any record, including DUIs, accidents and tickets. Provides coverage as low as California's state minimum with add-ons available as needed.

Chat with a ConsumerAffairs decision guide

Live agent
Read Author Review

Specifically caters to high-risk drivers. Finds the lowest possible rates from the right California car insurance company for customers. Doesn't require any prior insurance. Helps insure any car with any driver.

Chat with a ConsumerAffairs decision guide

Live agent
Read Author Review

Covers drivers starting at $49 a month with a 20% good driver discount. Works with drivers who have tickets, DUIs or accidents on their driving record. Checks rates from over 100 insurance providers.

Chat with a ConsumerAffairs decision guide

Live agent
Read Author Review

Offers bundling options as well as minimum liability coverage. Has nine locations in Southern California. Charges as little as $29 a month. Provides personalized assistance from agents 24/7.

Chat with a ConsumerAffairs decision guide

Live agent

Driving in Los Angeles, CA
Driving in Los Angeles involves more than suffering through congested freeways and never-ending rush hours. California drivers also have to contend with accidents, car thefts and less-than-ideal road conditions. In California, auto insurance isn't just a requirement; it's a shield against these unpredictable hazards.
Crashes in Los Angeles: Car accident rates in Los Angeles have been climbing higher almost every year. In 2011, there were around 18,500 fatal and injury-causing traffic accidents, but in 2018 there were more than 25,000. If you're in an accident, you have to consider the cost of fixing your car, medical bills and your legal liability. Car insurance protects you from these out-of-pocket expenses.
Road conditions in Los Angeles: Although Los Angeles spent $17.5 million to fix roads in 2018 and 2019, all of California is behind on its road repairs. Poorly maintained roadways can damage your car and increase the chances of accidents, especially combined with the traffic in Los Angeles. Roughly 69% of LA's almost 4 million residents drive their own cars, which leads to massive highway congestion. Having this many drivers in a concentrated area increases accident rates, which makes car insurance in Los Angeles even more essential.
Vehicle theft in Los Angeles: The LA metro had more than 44,000 car thefts in 2018, but it's worth noting that car theft rates vary from city to city. In 2018, Ventura only had 1,889 thefts, but San Bernardino and Riverside each had more than 11,500. Take your neighborhood into consideration when looking at car insurance policies and make sure you have enough coverage to replace your vehicle if it drives away without you.
What's the average car insurance price in Los Angeles?
Expect to pay between $1,800 and $3,100 a year for car insurance in Los Angeles, depending on your:
Be aware that insurance companies in Los Angeles cannot legally change pricing based on your gender.
The chart below contains yearly car insurance premium estimates for a 30-year-old LA resident who owns a 2019 Honda Accord, is looking for a single driver policy and has a clean driving record.
| | Comprehensive | Liability | State minimum |
| --- | --- | --- | --- |
| University Park - 90007 | $2,811 | $2,597 | $2,387 |
| Beverlywood - 90035 | $2,905 | $2,671 | $2,408 |
| Mar Vista - 90066 | $2,256 | $2,093 | $1,887 |
| Hollywood - 90038 | $3,216 | $2,970 | $2,693 |
| Marina del Rey - 902920 | $2,544 | $2,377 | $2,156 |
| Northridge - 91324 | $2,589 | $2,379 | $2,137 |
Minimum car insurance coverage in California
The California Department of Insurance requires drivers to have a car insurance policy with minimum bodily injury coverage of $15,000 per person and $30,000 per accident. You must have at least $5,000 in property damage coverage, as well.
If you don't have auto insurance and get into an accident, you'll face legal consequences and have to pay out of pocket for both your expenses and any damage or injuries you caused.
About 15% of drivers in California were uninsured, according to the latest statistics. If you get into an accident with an uninsured driver, you may be left on the hook if you have cheap auto insurance. Make sure your car insurance policy includes uninsured motorist coverage so you're not left in debt after a costly accident that wasn't your fault.
Los Angeles car insurance alternatives
If you are a high-risk driver that can't get approved for car insurance in California, consider the California Automobile Assigned Risk Plan. CAARP assigns you to an insurance company that is obligated to work with you. While CAARP won't save you money on premiums, it allows you to drive legally.
If you can't afford car insurance in Los Angeles, check out California's Low Cost Auto Insurance program. This program gives you access to the cheapest car insurance in Los Angeles that still meets minimum coverage requirements. Premiums vary depending on what county you live in, but they range from around $250 to $1,000 a year. CLCA applicants must meet many requirements, but you may qualify if your annual income is less than 250% of the federal poverty level and your car is worth $25,000 or less. Once approved, you can pay your premium all at once or put 20% down and pay off the rest in seven installments.
Los Angeles, CA car insurance FAQ
Is California a no-fault state for accidents?

No, California is not a no-fault state. After a crash, the driver at fault is identified, and the at-fault driver's insurance company must reimburse everyone involved for any property damage and bodily injury. If fault is shared, financial recovery is based on the share of responsibility for causing the damages.
Why is car insurance so expensive in California?

Car insurance in California is so expensive because of several factors. As the most populous state, California has more drivers — this leads to more accidents, especially in traffic-congested metro areas like LA. Theft and vandalism are more common, too. California also has a high number of uninsured drivers — about 15%.
How can I get auto insurance discounts in Los Angeles?

A good rule of thumb is that you pay less if you have a good driving record. There are often discounts available for military members, good drivers, federal workers and people who bundle policies. Loyalty to a single insurance company can also earn you discounts, but it depends on the company you choose. Drivers under the age of 21 who pass a California drivers' training course are also eligible for 10% off.
How do I find cheap SR-22 insurance in Los Angeles?

An SR-22 is a rider to your auto insurance policy that indicates proof of financial responsibility. This certificate is usually required for drivers who have been convicted of vehicle-related offenses. Ask your insurance agent if they can help you with SR-22 coverage.
Thank you, you have successfully subscribed to our newsletter!
Los Angeles car insurance company information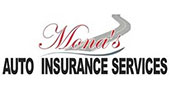 Mona's Car Insurance offers policies ranging from liability coverage to comprehensive insurance. The company offers roadside assistance, young driver insurance and free SR-22 certificates. Customers can also submit claims and make payments online in English or Spanish.
Address: 1301 E. Gage Ave., Los Angeles, CA 90001
Phone: (323) 274-2230
Hours: M - F: 9:30am - 7:30pm; Sat: 9:30am - 5:30pm; Sun: 9:30am - 4:30pm
Website: monasinsurance.com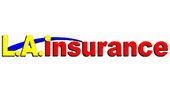 L.A. Insurance offers coverage against uninsured and underinsured drivers. The company partners with multiple insurance carriers, including Progressive, Hagerty and Driven. You can find branches all over Los Angeles, and its 98 franchises span most of the Western U.S. as well.
Address: 3248 W. Slauson Ave., Los Angeles, CA 90043
Phone: (323) 299-9400
Hours: M - F: 9am - 7pm; Sat: 10am - 4pm
Website: lainsurance.com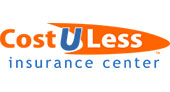 Cost U Less has English- and Spanish-speaking agents. The company has more than 80 office locations and specializes in helping drivers with DUIs, tickets and accidents. The company also helps high-risk drivers obtain low-cost SR-22 insurance.
Address: 1000 E. Washington Blvd., Ste. 111, Los Angeles, CA 90021
Phone: (213) 401-6501
Hours: M - F: 9am - 7pm; Sat: 9am - 5pm
Website: costulessdirect.com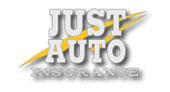 Just Auto Insurance works with more than 45 companies to obtain the best, cheapest car insurance in California. The company provides a variety of coverage options for Los Angeles drivers, all conveniently available for purchase over the phone. It also has a Spanish option on its website.
Address: 1250 E. Florence Ave., Los Angeles, CA 90001
Phone: (323) 983-0968
Hours: M - F: 9am - 7pm; Sat: 9am - 5pm
Website: justautoins.com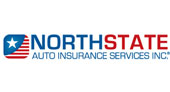 Los Angeles drivers get auto insurance from NorthState Auto Insurance Services with $0 down. The company caters to any car or driver and doesn't turn away potential customers because of their driving history. The company even lists specific insurance rates on its website for customers to compare. Policies are available immediately via email or fax.
Address: 455 W. Florence Ave., Los Angeles, CA 90003
Phone: (323) 751-9800
Hours: M - F: 9am - 7:30pm; Sat: 10am - 5pm
Website: nstateauto.com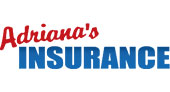 Adriana's Insurance is a California-based insurance company that offers roadside assistance, good driver discounts and SR-22 filings. The company also boasts low rates for new driver insurance. Coverage options start at the legal minimum and go up from there to include fire, theft, vandalism, windshield replacement and roadside assistance.
Address: 2626 S. Figueroa St., Los Angeles, CA 90007
Phone: (213) 279-6995
Hours: M - F: 9am - 8pm; Sat: 9am - 5pm
Website: adrianasinsurance.com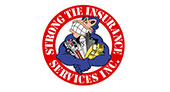 Strong Tie Insurance is a small company that specializes in personalized insurance service. The company offers collision insurance, comprehensive insurance, uninsured motorist coverage, property damage coverage and personal injury protection.
Address: 1604 W. Washington Blvd., Los Angeles, CA 90007
Phone: (800) 924-7070
Hours: M - F: 9am - 7pm; Sat: 10am - 4pm
Website: strongtieinsurance.com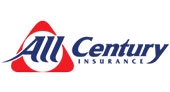 All Century Insurance provides customers with competitive insurance offers from multiple providers, including 1st Auto & Casualty, 21st Century Insurance, Central Insurance Company and AARP. The company also provides multicar, multidriver, good student and good driver discounts on all auto insurance policies.
Address: 5656 Santa Monica Blvd., Los Angeles, CA 90038
Phone: (323) 460-4747
Hours: M - Sat: 8am - 6:30am
Website: allcenturyinsurance.com
Comparing
×
You're signed up
We'll start sending you the news you need delivered straight to you. We value your privacy. Unsubscribe easily.